There are slim pickings for options when it comes to selling your car online in Australia, while the act of offloading your pre-loved automobile can be quite expensive as well.
An Adelaide startup is hoping to flip the Australian industry on its head with its next gen app CarSwap.
So confident in their business model are founders Kane Ellis (pictured left) and Cyrus Rafizadeh (pictured right) that they believe CarSwap will be the number one auto classifieds platform in the world in just a few years' time.
It appears as if the two are well on their way to achieving that goal. They've more or less mastered the art of going viral on Facebook (one of their posts has reached 30.2 million people), with the founders saying social media is one of the key tenants to their success.
Of course, a lot of CarSwap's success has come from the platform itself. The app is unique in that it allows users to hop on, swipe away at different cars they might be interested (a lot like Tinder), and trade cars seamlessly.
The inbuilt matchmaking and auto-negotiating functions purpose built for the app also mean users aren't bombarded with low-ball offers and spam messages.
As the new year begins Ellis and Rafizadeh are hoping for even more success with CarSwap. Business News Australia spoke to the pair about their achievements online, their unique market position, and why building the app within a circular economy is important.
How did the two of you come up with the idea in the first place?
CYRUS: We realised that selling a car is very difficult, no one really enjoys selling their car, but I think you could agree that everyone enjoys buying a car. We wanted to create something to bridge the process and streamline how people get rid of their current car and get them into their next car.
Why has the app caught on with your users?
KANE: We understood the market and it was very much needed. Other platforms out there charge quite a lot per enquiry which dealerships often complain about. Whereas we only charge $1 per enquiry which isn't even an enquiry, it's a qualified offer.
CYRUS: We also developed what we call an auto negotiation feature which changes what it says dynamically based on how close to the offer it is. This prevents time wasting and low balls and prevents dealers from getting charged for queries that they don't want to pay for.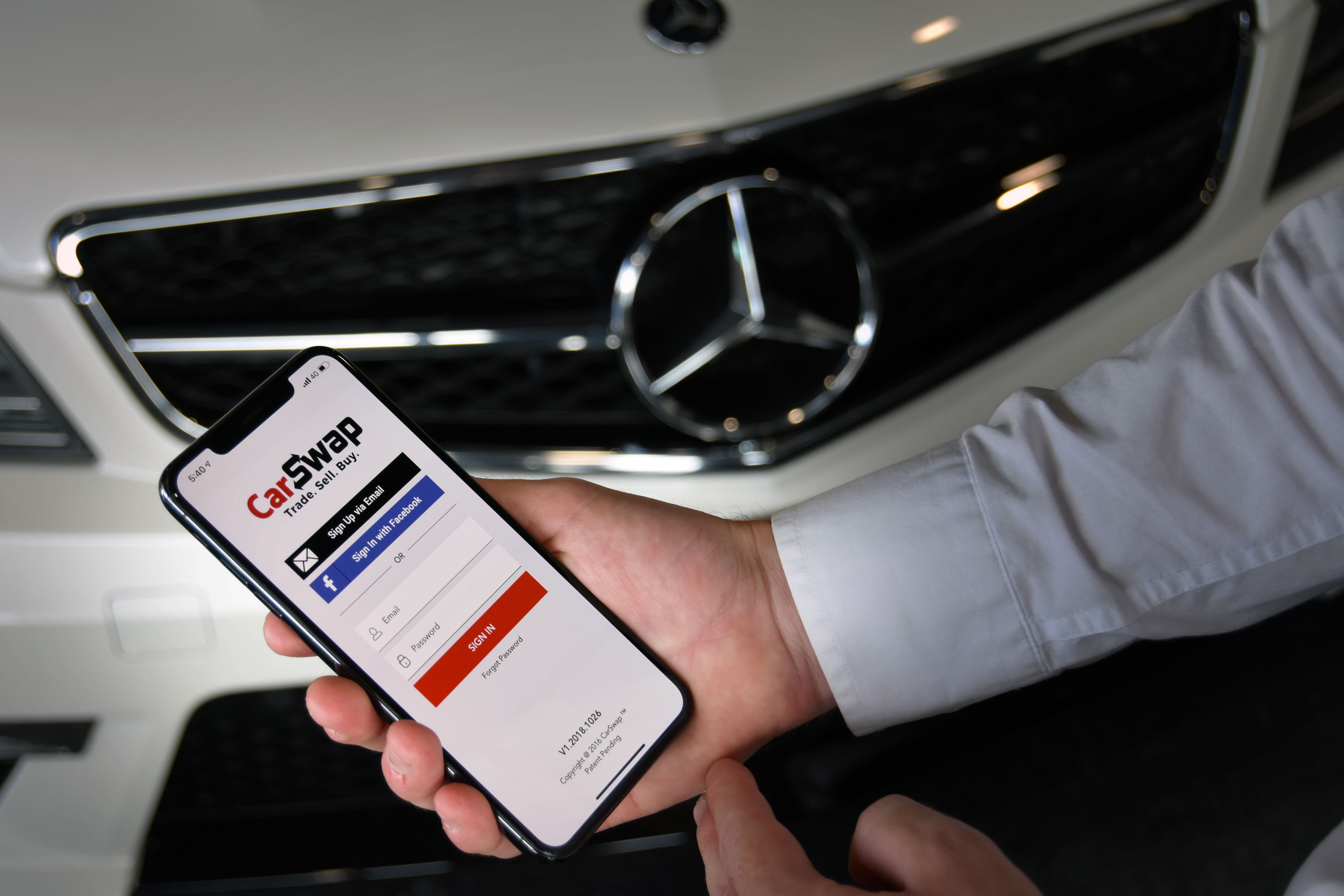 How have you managed to use social media and what are your main tactics with going viral?
CYRUS: The key with social media is to make the content as engaging and entertaining as possible. You have to make it feel like your content is a discussion with your viewers, not just you professing to your viewers.
KANE: We also collaborate with other pages on Facebook and we've even done a collaboration with a YouTuber with over 2 million subscribers which blew up.
CYRUS: We strategised and realised that social media would be the most effective and efficient method to onboard users. On our system when we want 1,000 users we just make a viral Facebook post which costs us a couple of hundred bucks maybe in strategy and design and planning and posting. And when a post goes viral and it gets 1,000 users into the platform; we can connect those users to dealers at a dollar per inquiry. It's just a more efficient system, we can onboard users at a 50th of the cost of our competition.
Why is being part of the circular economy important for you?
CYRUS: When you add efficiency to the marketplace everyone benefits from the efficiency. It's also a method of goodwill and reducing waste on the environment; where someone might have scrapped a car it could've been the car that someone actually needed one man's trash is another man's treasure.
You want to become the biggest auto classifieds platform in the world over the next few years. How are you planning to get there?
CYRUS: First, we've definitely established ourselves as the number one trading platform in the world. We're the only one with a matchmaking facility and we have a lot of matches in place and IP protecting the platform in that regard. But our next goal is the number one auto classifieds platform in Australia, not just for trading but also for buying and selling.
KANE: And how we can get there is sticking to our freemium model. Most of our competitors charge their users for most things now, but CarSwap is completely free for our users. We believe we are going to become the number one auto classifieds platform due to our innovative app. It's different to your old generation classifieds website and we believe mobile is the future.
Never miss a news update, subscribe here. Follow us on Facebook, LinkedIn, Instagram and Twitter.
Business News Australia
Help us deliver quality journalism to you.
As a free and independent news site providing daily updates
during a period of unprecedented challenges for businesses everywhere
we call on your support