After spending decades of R&D on building technology to deliver micro-nutrients to plants more productively, Perth-based RLF AgTech (ASX: RLF) chose an unfortunate time to list on the ASX late last week and has been ploughed alongside other small-caps.
Shares surpassed the IPO price by 25 per cent to hit $0.25 upon opening on Thursday, but since fell to $0.17 by the close of trading yesterday.
But for managing director and largest shareholder Ken Hancock, the $8.5 million initial public offering (IPO) feeds into a long-term strategy to tackle a serious global food security problem.
Around half the proceeds will be spent on sales and marketing to get RLF's plant proton delivery (PPD) technology into the hands of more farmers and seed companies worldwide.
Many of the inflationary worries driving market upheavals would appear to play into Hancock's imperative to reduce the usage of macro-nutrients such as nitrogen, phosphorus and potassium that are not very well absorbed by crops, and instead opt for a more targeted application of micronutrients that lift yields.
For context, the price of common nitrogen fertiliser source urea has more than doubled over the past six months as ongoing cost pressures have recently been exacerbated by the war in Ukraine. Russia and Belarus are both major fertiliser exporters, particularly to the developing world, as ripple effects are felt as far as Peru where shortages have led to a crop nutrient crisis.
"We've really got a perfect storm at the moment. We've got high commodity prices, we've got high freight prices, high energy prices, so we're going to continue to have high fertiliser prices," Hancock tells Business News Australia.
"Farmers should be more efficient anyway with nutrients and with water, but in this type of scenario it becomes essential. Otherwise, the only answer for them is if they cut back fertiliser they lose yield."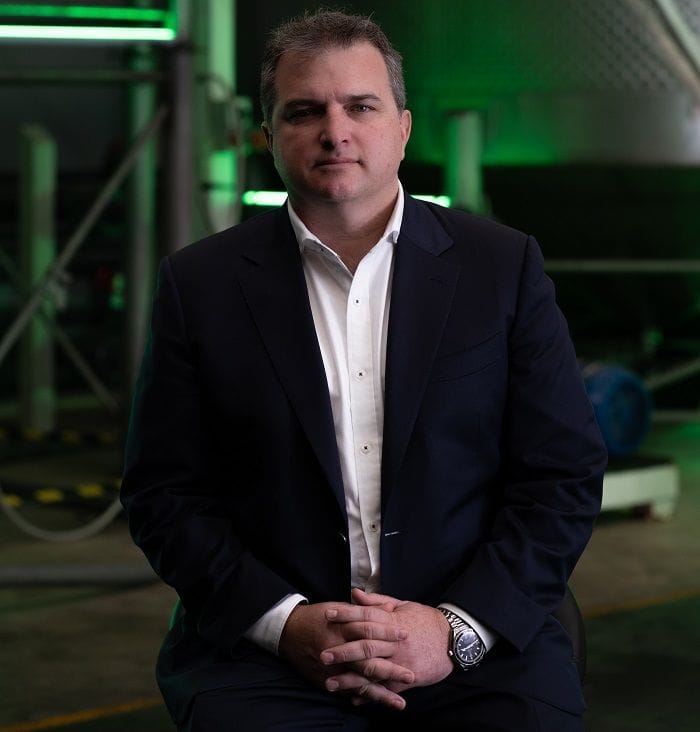 This is where RLF AgTech steps in with its offerings to better deliver micro-nutrients such as zinc, copper, manganese, boron and molybdenum, through what is known as "seed priming" whereby seeds are imbibed with a liquid spray, or foliar sprays that are often mixed with crop protection chemicals.
"When you come from outside of agriculture you can actually be floored by how inefficient soil-applied fertiliser really is," Hancock says.
"Something like nitrogen or urea, when it goes into the soil it's generally between 30 and 60 per cent available to the plant and the balance of it generally leaches through the soil profile. That's when you hear about leaching into waterways and algal bloom, or it goes to atmosphere and you lose it.
"When it comes to phosphorous, which is the most expensive macronutrient, that's generally around 10 per cent available and then the soil chemistry ties it up."
He says the global agricultural industry has simply "kept pouring" this way.
"That worked for a while for a few decades where we kept the yield growing, but that's really plateaued now," the executive explains.
"If you look at a market like China, they use three times the amount of fertiliser in the soil as the US just to try to keep crops yielding to a point that could feed the population," says Hancock.
"We need 70 per cent more food in the next three decades to feed the world, so you can see the problem."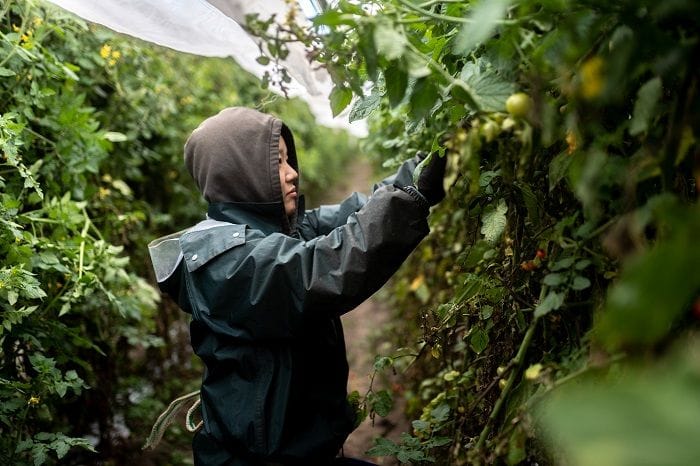 Hancock claims that generally around 100-400kg of granular soil are used per hectare in the soil, but with 1-2 litres of solutions delivered with PPD a further yield increase of 10-30 per cent can be achieved.
"By targeting the seed and the leaf of the crop, we're a lot more efficient in terms of the uptake, but in terms of the technology we're also able to work with the plant's natural physiology to increase growth," he says.
"We increase the growth of the plant above and below the ground. When we increase it below the ground, we're increasing the root system…then we can intercept more moisture and more nutrients in the soil and that gets transferred to the plant so we get better efficiency than granular fertiliser as well.
"The technology really opens up the yield window and that's why we get these very consistent results."
He adds China is RLF's largest market where the group also has a 12,000sqm manufacturing facility to stay cost competitive, but the main R&D lab remains in Perth with 22 in its team. Other markets include Thailand, Vietnam, Myanmar, Sri Lanka, Cambodia and Australia, while early trials have been taking place in North and South America.
"About half of our business is in the major grain crops, so wheat, rice and maize. Then we have part of our business in the cotton markets as well, pastures where we do product to increase the quality of the feed that either dairy cows or beef cattle are getting. The other large part of our business is horticulture," Hancock says.
"In Asia we've got 400 distributors, but there's more than 300,000. We've really just touched the tip of the iceberg in terms of our potential, and part of why we went to market and wanted to raise capital was mostly to focus on increasing our distribution and sales channels."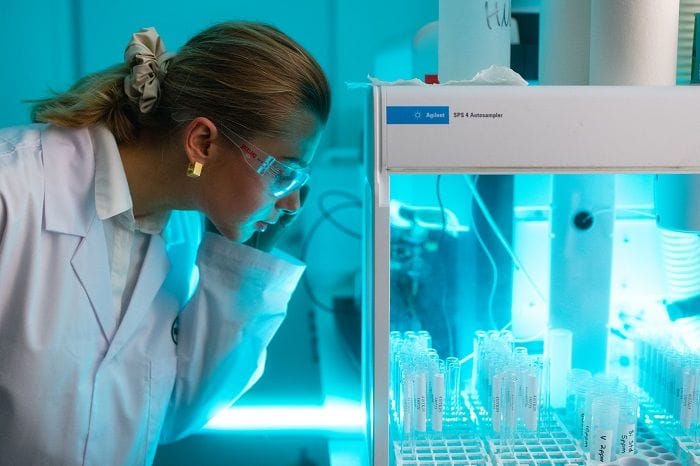 RLF AgTech primes seeds, IPO primes sales team
Close interpersonal relationships are critical for success in the agricultural industry, so for a couple of years COVID-19 was no friend to RLF's expansion plans. Between FY19 and FY21 revenue fell by 18 per cent to $8.5 million, although the company did return to profit.
"In terms of that decrease in revenue it was really related to the COVID experience in Asia. The distribution channels in agriculture are still quite person-to-person contact, so the way that you market the product with your distribution partners is by holding meetings and doing a lot of marketing, and that flows all the way down through the distribution channel to the growers," Hancock explains.
"When COVID hit in Southeast Asia and markets like China, a lot of that marketing stopped, so that impacted our revenue during that time and we also had our own shutdowns in the market. We had to shut down our own manufacturing and distribution there.
"We've had a good bounce-back from that. We've just had a record December half – revenue was up 44 per cent on last year [at $3.4 million]," he says, noting the group had a 60 per cent compound annual growth rate (CAGR) pre-COVID.
He says the hard work of recent years, especially since a breakthrough in technological development five years ago, has set the foundations for much more rapid international expansion, having demonstrated "the robustness of the formulations to withstand minus 20 degrees in the northern hemisphere or 45 or 50 degrees around the equator and the Middle East".
"We've really been able to stress test the products," Hancock says.
"In terms of the pro forma accounts with the integrated business owning the intellectual property, our gross profit was around 68 per cent last year, so for us it's about increasing volume.
"Compared to competitors we do get a premium for our product, and we're able to do that because of the returns that we provide the growers."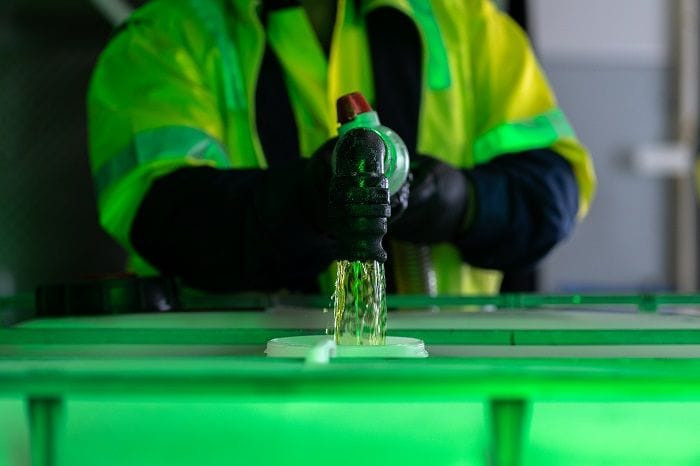 RLF AgTech currently has 35 people in the sales team to generate its current level of revenue, but following the IPO the plan is to lift that number to 60 by the end of June.
"Next financial year we're planning to add another 75 people to the sales team, so quite significant growth in the sales, distribution side of our business," he says.
Outside of Australia and Asia, Hancock discusses more incipient operations in other continents that are also showing encouraging signs.
"In North America in Canada we're in our first couple of years of commercialisation in that market, so it's a relatively new market for us. We've got some fantastic trial results out of the US on our seed priming technology in maize and wheat," he says.
"We've got some trial work with partners happening down in Brazil, and we expect to start distribution in the coming months in Africa."
In more mature agricultural markets such as North America, Hancock doesn't plan to have teams as large as in Asia but instead to have regional managers who can work with distribution partners to support RLF's products commercially and technically.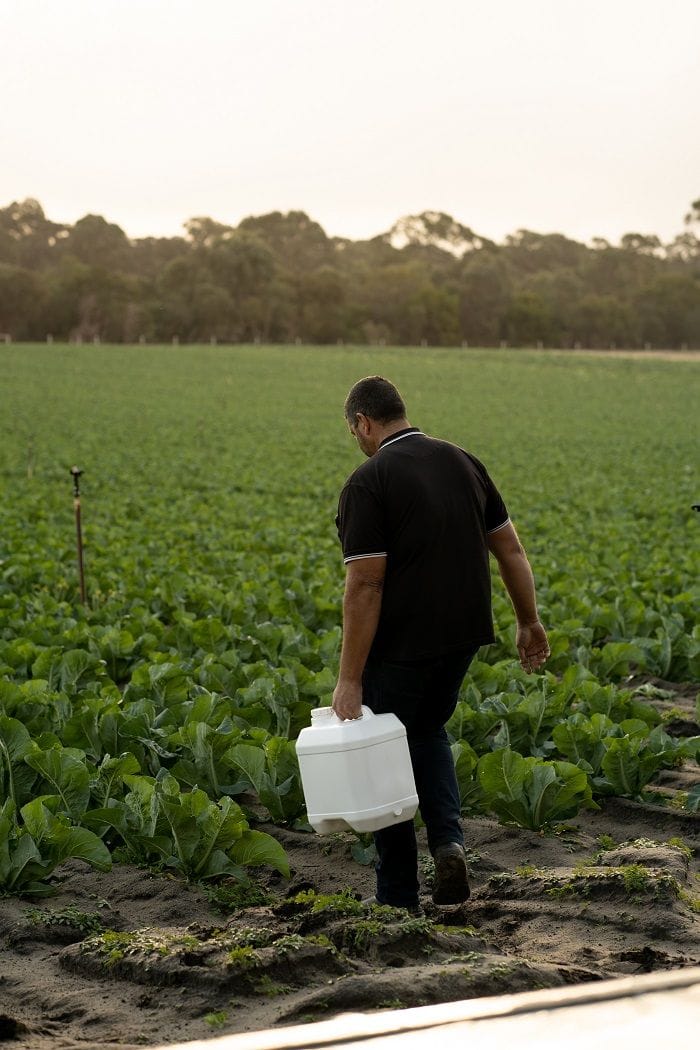 Charting the course for carbon capture
Around $1 million from the IPO will also go towards RLF AgTech's subsidiary RLF Carbon, an early stage venture now in the research phase that is ultimately aimed at helping farmers generate Australian carbon credit units under the soil carbon method - a key part of what the group describes in its prospectus as the "new agricultural economy".
While these services are not yet being provided, RLF AgTech has signed a non-binding letter of intent (LOI) with the Commonwealth Bank (ASX: CBA) to discuss and explore opportunities to potentially conduct a carbon feasibility study around a "possible strategic carbon relationship".
"The bank's motivation is that obviously they have a lot of agricultural customers, but they want to help industry generate more Australian carbon credit units and increase volume....what they liked about what we do is we're actually building soil carbon as a byproduct of the technology and increasing yield.
"We see an opportunity to really provide the core tech to the growers that they're going to need to be able to change practice, because one of the keys to being part of a carbon generating system is you must change your practice."
He says increasing the amount of carbon in the soil - a key part of combatting climate change - requires lower rates of fertiliser.
"With our products we can reduce fertiliser inputs by about 20 per cent because of the efficiency gain that we get," he says.
"So we've partnered with Commonwealth Bank. We're about to start some university trials in the area as well on the fertilizer reduction and carbon gain, and then we'll be taking those out to national field trials kick-starting in the next 12 months."
Get our daily business news
Sign up to our free email news updates.