Aromas Coffee Roasters, a brand that arguably founded the coffee culture of Brisbane in the 1980s, has been bought by local Indigenous-owned company SupplyAus Holdings in a deal that could see the business expand beyond the Queensland market.
While financial details of the acquisition have not been disclosed, SupplAus says the deal was supported by the largest loan ever approved to an Indigenous business by Westpac Banking Corporation (ASX: WBC).
The Brisbane-based SupplyAus, which was co-founded in 2018 by Adam Williams and Shawn Andrews, plans to grow Aromas' existing base of more than 300 wholesale customers via an expansion plan that includes international ambitions.
Aromas was founded by Chris Bryant and Robyn Horley more than four decades ago and has weathered the highs and lows of business since then. The business established its first café on Hale Street in Paddington, growing to a chain of 14 cafes at its peak in the 1980s. Despite a brief period of administration in the late 1990s, the brand has endured.
Williams tells Business News Australia that the acquisition delivers 'a legacy business' to SupplyAus that offers a platform to both grow the business and elevate the Indigenous company's corporate profile.
"We've looked at a number of potential acquisitions over the past year and Aromas just made sense," says Williams. "We just love the space."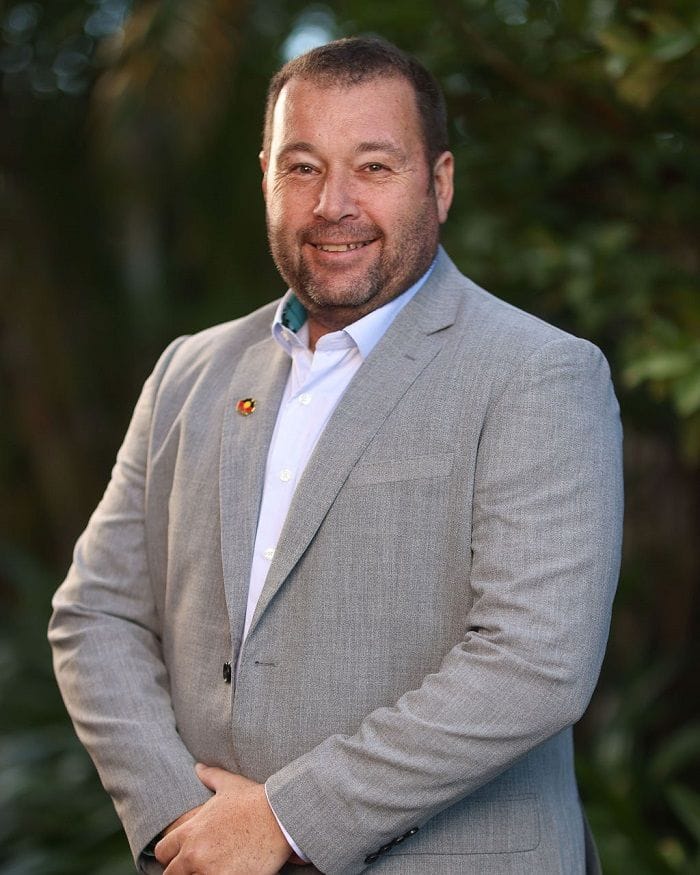 SupplyAus already has its own established coffee brand, Dhuwa Coffee, which was one of the company's first brands and is now sold through about 900 Woolworths stores nationally.
SupplyAus plans to integrate some operations within its coffee portfolio with Dhuwa Coffee remaining a consumer-facing product and Aromas expanding further into the wholesale coffee space.
"Aromas has more than 300 customers with most of them based in regional Queensland," says Williams.
"It has next to nothing outside of Queensland and that is one of the opportunities for us to take the brand national. That's something we are good at with the rest of our brands, so to be able to roll that through with Aromas is something we are looking forward to."
SupplyAus is also exploring opportunities to establish its own Aromas cafes and align these with its founding commitment to Indigenous employment.
"That's our wider goal," says Williams.
Among initiatives in train by SupplyAus is a joint venture with Maleny Dairies to bring a new iced coffee to market that Williams hopes to gain international exposure in 2032.
"We are going to push and fight all the way to be the coffee brand at the Olympics in Brisbane," says Williams. "That's number one on our radar and it was a big reason for our purchase. I can think of nothing better than the oldest roastery pairing up with probably our best dairy to have the dairy segment covered for the Olympics."
Aromas Coffee Roasters joins the growing SupplyAus stable of brands that also include Bunji Workwear, SupplyAus Medical and Jingeri Office National.
SupplyAus was founded by Williams, a Wiradjuri man, and Andrews, a descendant of the Mununjali people, as a wholly Indigenous-owned and run business. It's core operations involve the provision of supply solutions to corporate and government clients.
"We started the business with $800," says Williams. "When we established SupplyAus, we decided to change the paradigm of what people thought an Indigenous business was - that we didn't have to partner with larger non-Indigenous corporates to be able to deliver."
Williams says Indigenous businesses often find themselves in a 'fight for legitimacy' and that they are more likely to confront issues of a lack of trust in the corporate sector. It's an attitude that SupplyAus is looking to change.
"Companies that have decided to do it differently, like Woolworths and Westpac, are going to reap the rewards because we are pretty loyal to people that give us a go," says Williams.
The SupplyAus business gathered steam during the pandemic, driven by necessity and a reputation for delivery.
"When COVID hit, a lot of the bigger corporates didn't have any stock to supply, and people had to deal with us, whether they trusted us or not, because they didn't have any option."
Among the company's notable successes during the period was landing 120 tonnes of hand sanitiser in Australia for Woolworths within four days.
Williams says the growth of SupplyAus is delivering knock-on benefits for Indigenous communities. Through its Jingeri Office National franchise, the company is supporting a community initiative that currently supplies about 1,500 Indigenous children with school packs a year for their first day of school. SupplyAus Medical, which supplies hand sanitiser, masks and gloves, also undertakes separate initiatives for Indigenous communities.
Williams sees the Aromas acquisition as a major step to inspire other Indigenous entrepreneurs to have a go.
"This acquisition will power conversations about Indigenous business and reconciliation, changing the way Indigenous people and culture are viewed in this country," he says.
"Buying a legacy brand like Aromas shows Indigenous kids and young people that even the biggest brands are within our reach."
Get our daily business news
Sign up to our free email news updates.
Help us deliver quality journalism to you.
As a free and independent news site providing daily updates
during a period of unprecedented challenges for businesses everywhere
we call on your support