Founder of buy-now-pay-later giant Zip Co (ASX: Z1P) Larry Diamond has backed the teenage founders of checkout platform Instant in a $2.2 million pre-seed round, with the funds to be used for the rapid expansion of the fintech's team.
Developed by Liam Millward (18) and William Gao (19) to make purchases frictionless, the startup's application allows users to secure a purchase in one tap, eliminating the hassle of imputing card details when placing an online order.
In addition to Diamond, Instant caught the attention of venture capital fund Blackbird - who led the funding round - and also received investment from TEN13, Reinventure, Tinder founder Justin Mateen, Accel Ventures scout fund and more.
The duo believes the platform can address "significant sales being lost from abandoned carts" on e-commerce sites, after the co-founders dealt with the issue firsthand while running their own online store in the midst of the COVID-19 pandemic.
"Cart abandonment is one of the biggest problems for e-commerce business owners, and it's quite a complex problem for an e-commerce business owner of any size to manage their checkout technology" said Millward.
"For shoppers, it is annoying and time consuming for a consumer to buy something online — this is especially true for young people (Gen Z), who love quick, instant, easy online experiences without needing to get off the couch to find their credit card every time they want to make a purchase."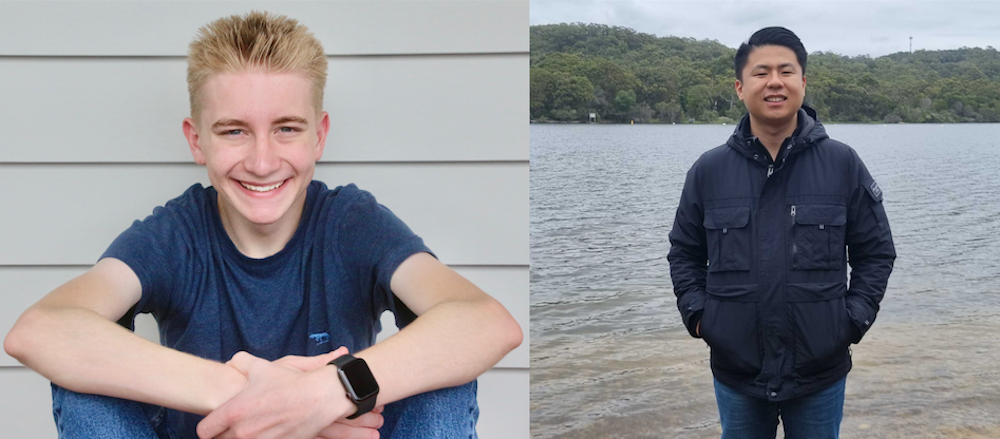 Instant co-founders Liam Millward (left) and William Gao (right)
During the platform's recent soft launch, first sellers saw an average conversion rate of more than 50 per cent.
"In the most competitive market for attention that we have ever seen, tools that reduce the cognitive load on consumers and allow merchants to seamlessly convert purchase intent are invaluable," Blackbird partner Niki Scevak said.

"Liam was seventeen years old when we met him six months ago, and William is only two years his senior. They've shown a level of composure, maturity and conviction that would be impressive for founders twice their age."
The funding round has allowed Instant to aggressively scale up its team, with the platform posting eight new positions open to engineers, marketers and account executives.
"Instant will empower sellers to ensure they have the opportunity to win, not just at checkout, but across data, payments, social commerce, and more, making buying online fun, rewarding and instant for their Gen Z shoppers," said Gao.

"This is much more than a faster checkout - we are building the instantaneous payment layer of the internet, giving merchants the infrastructure they need to simplify and significantly uplift their sales".
Get our daily business news
Sign up to our free email news updates.