LaunchVic, Victoria's leading startup ecosystem development agency, has this week announced a new generation of successful female entrepreneur funding recipients.
Early-stage capital investment is being provided through the $10 million Alice Anderson Fund - a new initiative aimed at helping women-led businesses overcome funding hurdles named after Australia's first all-woman motor garage founded in the Melbourne suburb of Kew in 1919.
The angel sidecar fund, which invests between $50,000 to $300,000 in early-stage deals at a ratio of 1:3 with private sector investors, is intended to help address the disparity in women-only founders receiving funding – which was as low as 4 per cent of all startups according to a 2017 StartupAus study.
"I'm blown away by the ideas these women have and am beyond excited to support them by removing barriers in accessing early-stage capital to scale up, this fund will ensure women entrepreneurs have every opportunity they need to succeed," Victorian Minister for Innovation, Medical Research and the Digital Economy Jaala Pulford said.
Victoria has a proud history as a thriving startup ecosystem with successful innovations including the electric drill in 1889, the black box flight recorder in 1958 and the bionic ear in the 1970s.
LaunchVic chief operating officer Georgia McDonald told Business News Australia that the purpose of this fund was to co-invest with private sector investors in women-led startups.
"We know that women-led startups are grossly underrepresented in terms of venture capital and angel funding and so the purpose of this fund was really to put a spotlight on the really fantastic women-led businesses that we've got in Victoria and to encourage investors to be really looking more closely at their pipeline of women-led businesses," McDonald said.
The LaunchVic COO doesn't believe adequate support has previously been available for women-led founders and entrepreneurs.
"If there were as many women entrepreneurs as male entrepreneurs - Australia's GDP would go up by $170 billion and so there's a real economic argument for why we really want the full kind of participation of women in the entrepreneurial community and in startups," McDonald said.
The successful female entrepreneurs include:
Alex Sinickas, founder of Milkdrop; a wearable breast pump designed for women, by women. Milkdrop provides a cushion, made from jelly-like silicone, which supports the nipple and areola preventing it from being over-sucked into the pump shaft, reducing discomfort, swelling and redness.
Dr Annie McAuley, founder of TalkiPlay; Talkiplay is ideal for children with language delay, autism, or social anxieties; providing a boost to children's speech and language development while exploring real life objects using Talkiplay's handheld technology.
Rhianna Knight, founder and director of Team Timbuktu; a sustainable and fashionable outdoor clothing brand which uses recycled fabrics. Team Timbuktu was founded after Rhianna became sick of hiking in clothes that didn't reflect her values, or her sense of style. She didn't want to wear baggy, khaki pants designed for Everest when she was only heading outside for a couple of hours.
Cara Davies, co-founder of Steppen; Tiktok meets Spotify, but for fitness. Steppen is a free social fitness platform designed to help the Gen Z community achieve their fitness goals. Creators upload videos of themselves performing an exercise (i.e. a bicep curl) and then they combine multiple videos into a workout.
Sarah Agboola, founder and CEO of Mtime; a platform aimed at matching busy parents with vetted and trained 'Moncierges' (Mtime's special word for a family assistant) who can perform errands, chores, cleaning and babysitting.
Sarah Agboola said she felt a sense of relief having finally been able to tell her family and friends today about the investment.
"Thinking about it and writing an email is almost a little bit cathartic," Agboola said.
"Mtime kicked off in 2015, when it was just an idea, and then we actually launched the business in 2017, and we've had two years of being in a pandemic, and we still made it through.
"So, it was really nice to be able to share that with everyone and say thank you for supporting me over the last few years. It's a really nice day I think I'm going to have to take some time out this evening and like really let it settle."
The inspiration behind the business came after an unfortunate personal tragedy - Sarah's dad passed away suddenly when she was a teenager.
"It was really difficult for my family because we were based in Wagga Wagga but all my extended family was in Nigeria. So, seeing my mum managing full-time work, looking after me and my two younger sisters, by herself, and seeing that what she actually needed someone who could have come in and taken care of her - so that she was better able to be with all of us - really struck with me," Sarah said.
Next year is looking like a very busy year for Sarah and Mtime, with a new head of products on-board, and the company looking to explore different supply partnerships to provide further opportunities for women looking to change career and return to work.
The Alice's Garage Fund is set to support 60 women-led startups by 2024 with applications currently open to early-stage investors looking to back women-led startups and forms part of LaunchVic's aim to develop the angel investor and early-stage venture capital markets for the long-term success of Victoria's startup sector.
McDonald, COO of LaunchVic, advises prospective women entrepreneurs looking for investment to seek out LaunchVic - who have funded six different angel syndicates, all of which are really friendly towards and open to applications from women.
"First and foremost, you've got to have a really cracking business and that might be your first business, or your second, or your third time around - so perseverance and really keeping on going is obviously really important to female entrepreneurs," McDonald said.
"I think beyond that it's looking for sympathetic investors that really want to back them and back the kinds of businesses that they're creating."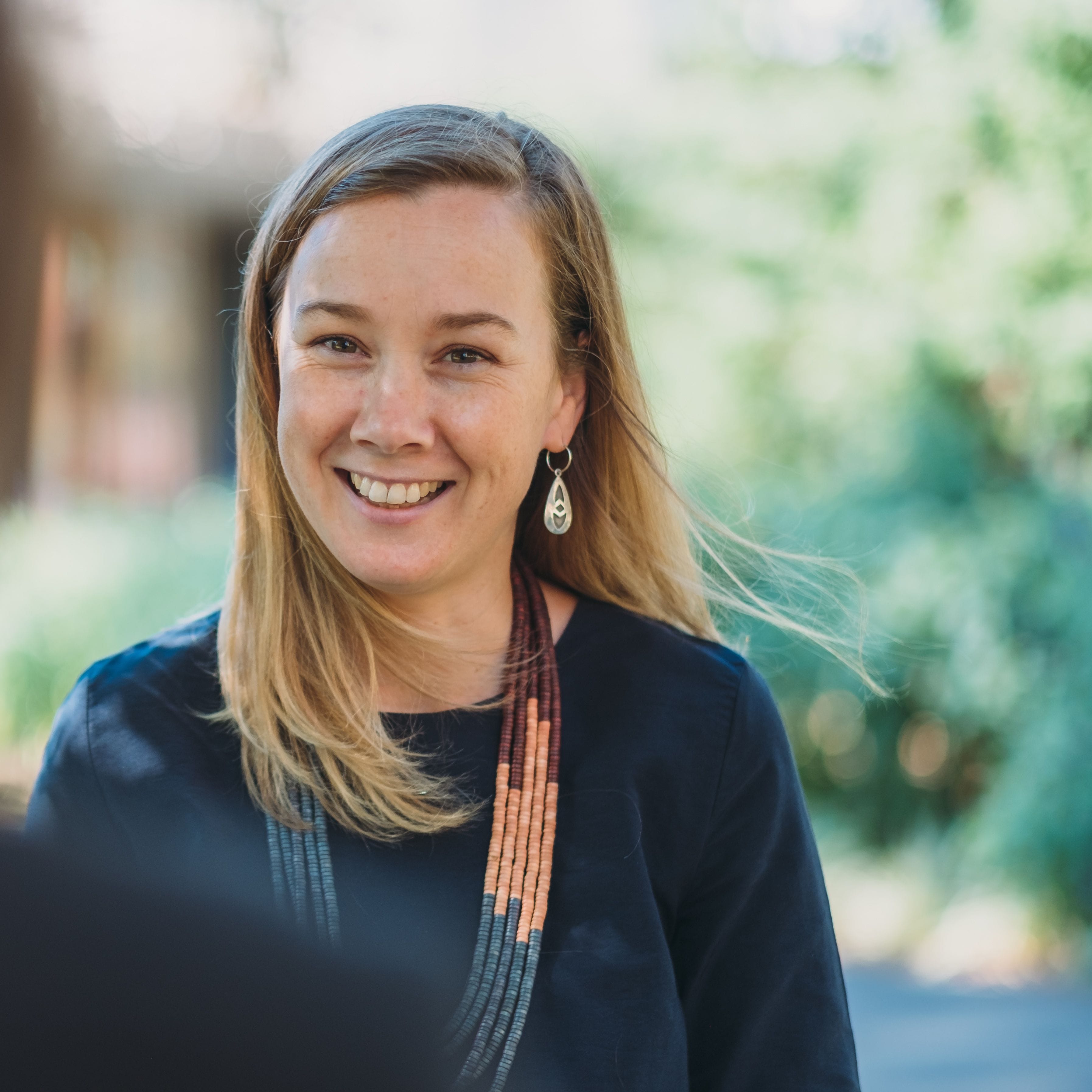 Rather than advice for other female entrepreneurs, Agboola's advice is directed towards investors.
"I think, from my experience, female founders are already grinding and working really hard. Usually, they're more likely to be bootstraps already just because they're not as many funding opportunities," Agboola said.
"Really, what I'd say to investors out there is, look at the female founders that are in your networks, look how much they've achieved, usually with much, much less and recognize that with more support and more funding they're going to 10X that return for you."
Get our daily business news
Sign up to our free email news updates.
Help us deliver quality journalism to you.
As a free and independent news site providing daily updates
during a period of unprecedented challenges for businesses everywhere
we call on your support