For many Australians, summer is all about laying back, great mates and a cool drink clutched in one's hand. That beverage may just have a massive '&' symbol emblazoned on it - and you can raise a toast to the co-founders of Ampersand Projects for that.
For co-founder Alex Bottomley, who is one third of the trio that started the ready-to-drink (RTD) company alongside Marcus Kellett and Shaun Rankins, the journey that saw the brand become a cult icon that stands out in a highly competitive space wasn't easy-going.
Bottomley will be divulging the secrets behind Ampersand's success, including the David & Goliath story behind their rise, at the upcoming E2E Summit to be held on 16-17 February at the ivy in Sydney.
For Bottomley, appearing at the Summit follows a stellar 2022 for Ampersand Projects; with co-founder Kellett, the two took out the 2022 Australian Young Entrepreneur Food & Beverage Award - demonstrating the business acumen behind the cans.
Their success has been driven by an innovation-first mindset, something that Bottomley told Business News Australia had been present through the entire journey and is inspired by time working for the same beverage companies that would go on to be their competitors.
"Marcus, Shaun and I all had long stints in the corporate world within beverage and this has been pivotal to our success. We feel like we have seen what has worked and what hasn't worked during these years giving us a really good barometer for new product development," Bottomley said.
"We keep an eye on trends in both the local and overseas markets, along with looking at what has happened in adjacent liquor categories to try to get ahead of new trends and get that all important first mover advantage.
"We have always said that if it makes sense for the customer then we should do it regardless of cost. This consumer first lens has always been a key strategic pillar."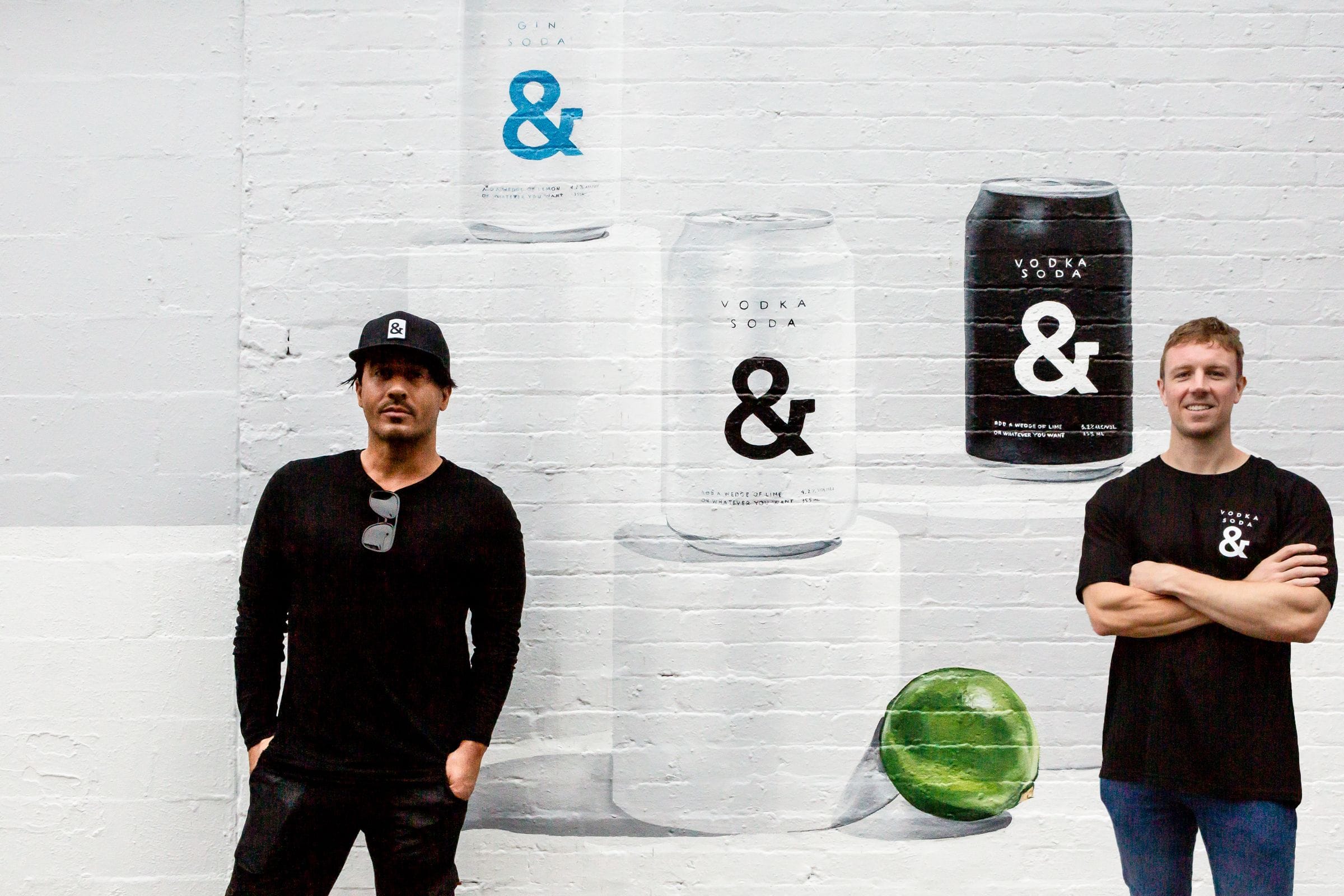 This spirit for innovation has been keenly demonstrated by the evolution of their product line, which at one point even included a can with a removable lid, allowing at-home mixologists to add whatever flavour took their fancy to the base drink.
However, it hasn't been all roses and Ampersand cans on the beach for the co-founders according to Bottomley, who said that that making mistakes early was a crucial part of the brand's later success.
"Making mistakes early actually helped me build my confidence. Having an underlying confidence and conviction helped ensure that setbacks were just bumps along the road and we still kept moving forwards," he said.
"Our biggest debacles have at times felt like 'end of the world' moments but when you are running your own business you don't have the time to dwell and moving to 'solve mode' quickly and removing emotion has helped us navigate our most challenging times."
There's plenty more to Bottomley's story, which he will reveal in his E2E session alongside:
Why establishing a brand identity is so important for early-stage founders;
How overcoming adversityhas been character building and crucial to Ampersand's achievements;
How to tap into an innovation-led mindset as an entrepreneur.
So what are you waiting for? Click here to join us at this two-day summit where Bottomley will be one of many amazing founders giving their insights to help rocket your business forward in 2023 and beyond.
Get our daily business news
Sign up to our free email news updates.