To the casual observer, Brittany Garbutt (28) is the epitome of a successful young entrepreneur, portraying effortless creativity across multiple social media platforms while replicating her winning formula for success across three different businesses.
In reality, the Perth graphic designer, who has built up a small business empire of 14 stores in Perth and Melbourne, made up of 11 pretzel shops, two coffee shops and a breakfast bar-restaurant, continues to toil away relentlessly in the background.
Garbutt speaks to Business News Australia about the story behind her business ventures, the constant need to engage her creativeness, and how she continues to have fun despite carrying a heavy sense of responsibility.
---
Brittany Garbutt is not your stereotypical Millennial. She's not your stereotypical entrepreneur either. There seems to be very little stereotypical about her at all.
Growing up in Perth in a South African household, Garbutt was told she was very creative from a young age, and this was constantly reinforced during her schooling.
From sewing to painting to baking cupcakes, Garbutt had an insatiable appetite to turn her hand to anything where she could demonstrate her vision and flair. It was apparent to most that she had natural talent, alongside a spoonful of quirkiness.
After obtaining the highest ATAR score in Western Australia for design, Garbutt was awarded a scholarship from Curtin University to study Creative Advertising & Graphic Design, Photography and Illustration.
She flourished in the challenging and creative surroundings of third-level education, gaining an insight into global cultural influences and concepts which would later help inspire different designs for her brands.
Not content with just applying herself to the BA, Garbutt spent her spare time ticking off certificates at the local TAFE, including cake decorating, lingerie boning, screen-printing, and certs III and IV in events management.
Faced with starting at the bottom rung of a career ladder post-university did not appeal to someone who had such confidence in her artistic ability, and she grimaced at the prospect of partaking in such conventionality.
"I suppose there's this very arduous process of proving to a million people that you can do something, climbing the hierarchy-type situation," Garbutt tells Business News Australia.
"I could end up spending the next 20 years of my life, working for someone else, trying to create amazing brands for people who would likely take the credit for them.
"Then eventually, hope in my 50s I would get to be one of these people who gets to do the fun things, and that didn't sit well with me."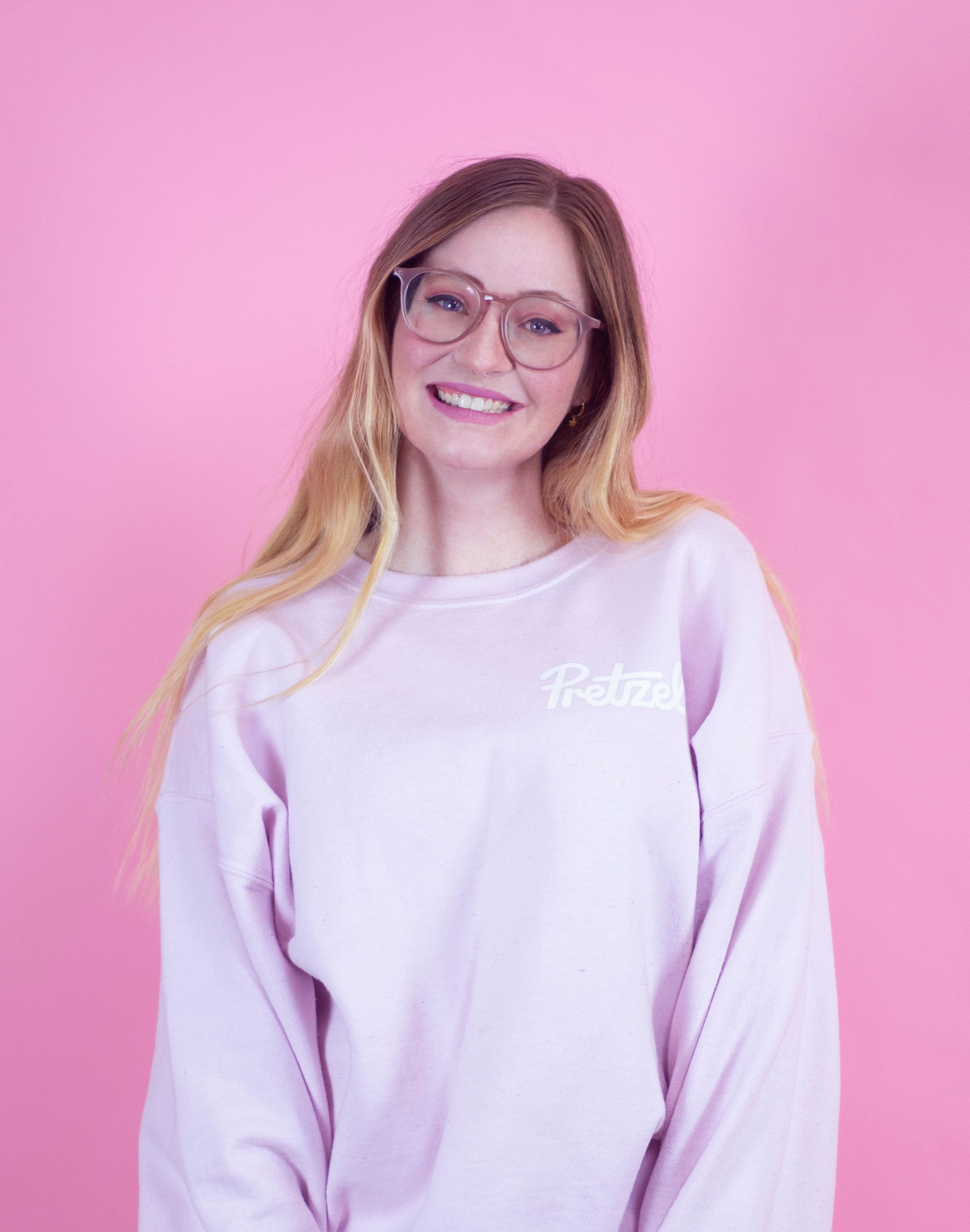 Instead, Garbutt, aged 23, faced a dilemma; sink $100,000 of savings and borrowings into a business MBA or gamble and try to obtain real-life experience by starting her own business.
It wasn't a difficult choice for the 2021 Australian Young Entrepreneur Awards finalist, who used the money to buy a shipping container and establish a small pretzel store in the centre of Perth's trendy nightspot, Northbridge, in 2017.
"I did the container concept by means of a lean startup," Garbutt says.
"We had a license on the lease, and if the whole thing were to go belly up, then I could at least take the container and move it elsewhere.
"I was trying to negate the issue of potentially picking the wrong spot."
The idea for a pretzel store may sound left field, but Garbutt considers herself somewhat of an expert on the salted bun, having spent five years as a teenager working in a pretzel store in Whitford City shopping centre.
"I don't think a pretzel is particularly solving anyone's problem, I don't think it's really even necessary," she says.
"I think that sometimes everyone's getting really hung up on; is it important or useful, but not everything in this world is useful.
"People do need to enjoy being on this planet, and why not? Why not go eat some carbs, gain some weight and hang out at a big pink shop and enjoy yourself."
In contrast to opening a pizza store, pretzels afforded Garbutt a blank canvas on which to build a unique brand around. Not many Australians have pre-determined views on how the German staple food should look, taste, or even its consistency.
Left to her own devices, Garbutt let her creative juices run wild, creating an unapologetic pastel pink theme (including painting the sea-container pink) to complement the branding of the product. The brand, the shop and the pretzels became Instagram-able overnight.
For five months, before opening a second store, Garbutt worked intensely to make the venture a success, grafting for 19-hour shifts, seven days a week in a tightly spaced, sweaty and cramped container box.
Amassing a 'cult following', especially amongst 18 to 24 year-olds, it wasn't long before the 'on-trend' eatery became profitable, placing Garbutt in a position to further expand, first in Perth and later to Melbourne. Pretzel Australia opened its first couple of Melbourne stores at the start of 2020.
Each new store is decked out with a unique pop-culture-themed design reflecting Garbutt's broader cultural interests, including stores inspired by the NYC subway system and the music group The 1975.
Garbutt believes her decision to concentrate on one niche product, which involved becoming fully immersed in pretzels, lent an authenticity to the business and is the key reason behind its success.
Building a leadership style
Garbutt claims she doesn't always take herself too seriously but does acknowledge it's not always easy playing up to people's expectations, especially as she is so young.
The self-assured entrepreneur doesn't come across as a social chameleon and says she upholds the same demeanour, whether dealing with one of her 300 employees or discussing financial strategies with accountants.
Turning up to business meetings wearing pink pyjama shorts and comfortable asking perceived 'silly' questions might leave the impression that Garbutt is blasé. However, Garbutt should not be underestimated and is a very commercially savvy and astute business owner.
She does feel she shoulders a lot of responsibility for her staff's wellbeing. Referring to her staff as her kids, which she maintains is not intended to come across as patronising, she is very protective of the culture and environment that has been carefully fashioned in her stores.
"We play an important role in a lot of people's lives," Garbutt says.
"They hang out with each other, they go out together on the weekend, and a lot of my staff mightn't have come from the best situation in high school – maybe they didn't get along with the particular 200 people they went to school with.
"Pretzel is important to them, it's where they get to go and feel useful and feel important, and we have very young leadership because I'm young."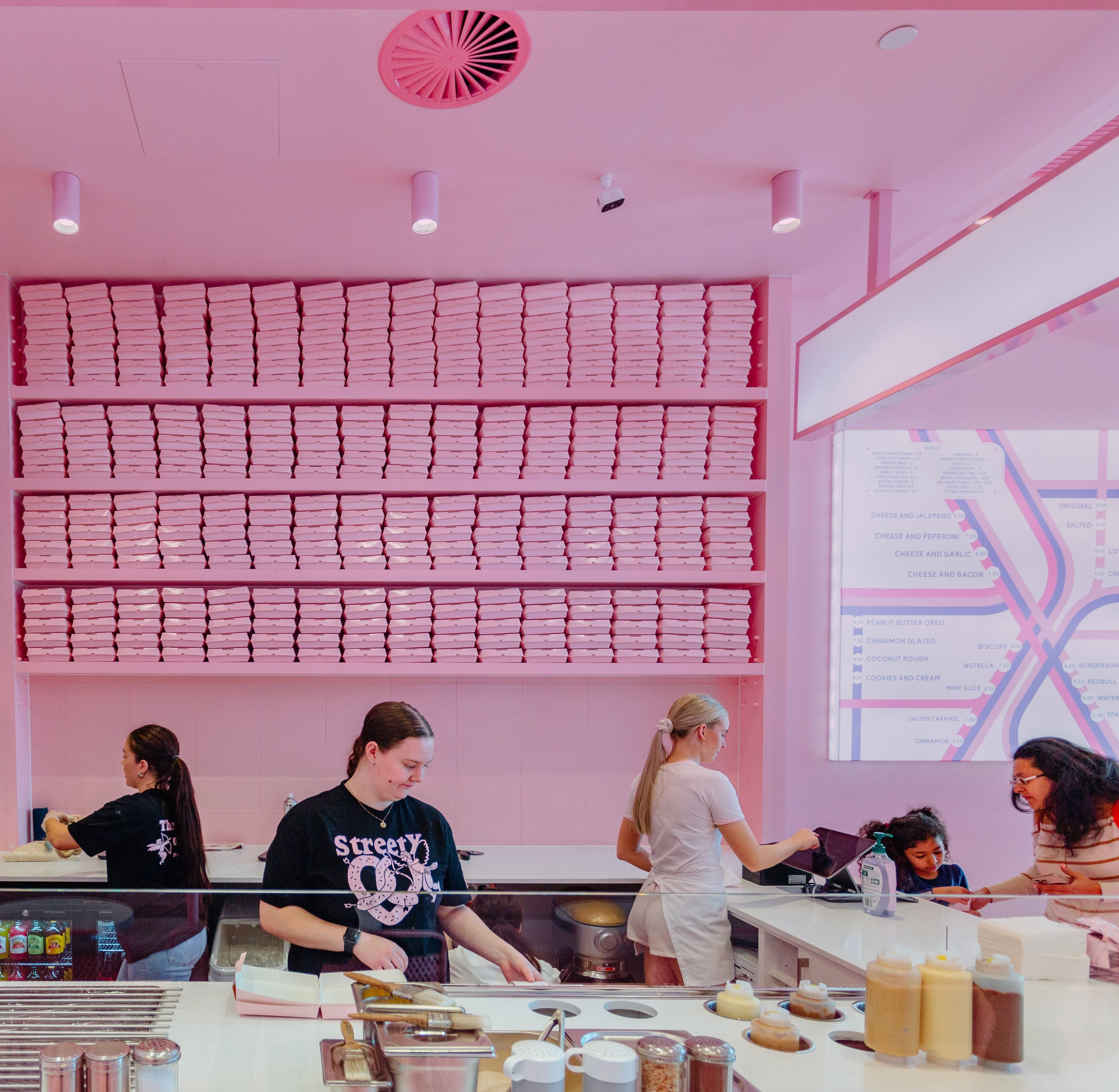 Creating the right culture
Garbutt says that although she considers herself a fair and reasonable boss, she insists on a very strict social standing towards bullying in her stores.
"Kids in my generation are incredibly reactive to their environment," she says.
"If we have two staff members who have a particular back knowledge of how things work, like maybe their high school is a little bit "bitchy", and they come to our place and practice those skills - we have staff here who say: no, we don't do that here, and we just shut it down.
"They tend to very quickly jump on board. They're not people who want to be that way - it's just what they learn, what they're taught, what they absorb from their environment."
As a 28-year-old with no business mentor to guide her, she has learned many lessons by herself but doesn't think the old mentality of being a strong-armed authoritative leader will work with her employees.
"In a society like ours, where our employees have so much power, and so much opportunity, and so much room to request – I go with the flow, swim-up against the tide and join them."
However, this mindset doesn't extend to letting people away with shirking.
"To be fair, I don't care about a lot of things in terms of how people see me, but I do really care that they know that I bust my ass.
"I'm big on not asking anyone to do anything that I wouldn't do myself or have not already done myself.
"But I was in that shop, working 19-hour days rolling pretzels, selling thousands of dollars an hour by myself, in 40-degree heat, in two-degree heat, you name it – I've done it."
---
Entrepreneur profile:
First job: Paper round.
Last holiday: Japan (November 2019).
Best advice: Life is like a circle. It goes around, it's cyclical - you're good one minute and then and you have to go through something bad, naturally, because then you're just going to have something good happen again.
How do you relax: I don't – I find relaxing very unrelaxing.
Favourite podcast: I don't have the time.
Favourite city: Tokyo.
---
Escapism
Success for Garbutt means time, and she equates time to freedom. The more time she has for herself, the more sense of freedom she feels.
Working seven days a week and considering herself available to her staff at all times of the day might not align with how most people view freedom, but this is precisely how Garbutt wishes to spend her time.
For Garbutt, the alternative is waking up on a Sunday morning and being told she needs to run social media for a 'plumbing company'. She, therefore, embraces the lifestyle she has built for herself, even if it means there is little time for much else other than running a business.
One form of escapism the young entrepreneur has embraced is establishing three non-pretzel businesses, each with its own rich vein of intrigue and mysticism linked to the characters and stories that inherit the narrative behind the stores, offering an insight into the mind of a creative storyteller having fun.
At her Chubby Boy store in Inglewood, Perth, the fictional Chubby Boy is personified as a friendly Japanese ghost who lives inside the store making coffee and treats. The ghost, like Garbutt, retains a constant presence in the shop – always there in spirit, if not always seen.
Her two coffee shops, Voodoo Coffee and its sister-company Priestess are Haitian voodoo themed outlets.
Behind the quirky fantastical facade lies a considered strategy, and it is no surprise to learn Garbutt has come to understand that Instagram pushes influencers over businesses. Chubby Boy, the influencer account, can do things Chubby Boy, the business account, would need to pay for.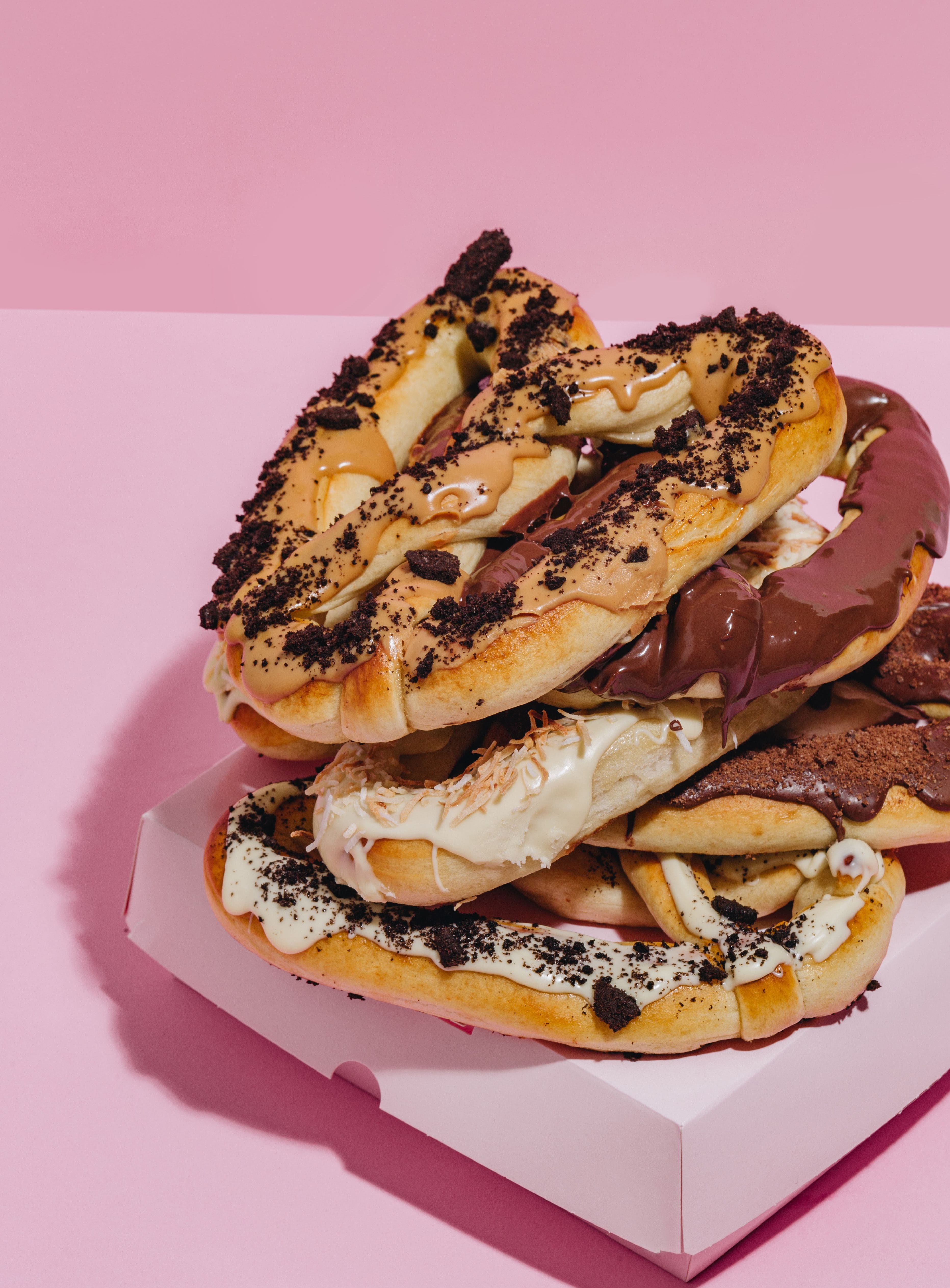 Emotionally draining
Garbutt is the first to admit that as she continues to grow her business empire, she is reluctant to cede much control of the day-to-day running of the business.
"That's the hardest thing in the world, and I'm still learning how to do it," she says.
"I'm aware I am a big gatekeeper and a huge micromanager.
"My whole life, I've been a perfectionist, and although I don't expect perfection from myself, I just expect my staff to give their best efforts."
Garbutt has consulted several books on the topic, trying to pick up strategies to best manage the situation but is yet to master the issue.
Choosing to be available remotely to her staff at all hours of the day means they may not always feel empowered to make decisions independently.
"I have this unique ability to make people feel like they can't do things," she says.
As staff lose confidence in making trivial decisions, a self-fulfilling prophecy ensues, resulting in her team wanting to spend more time in her presence to ensure approval for minor details – which Garbutt understandably finds draining at times.
"That's emotionally an incredibly huge burden," Garbutt says
"There's a lot to take on, and you have to make sure that you're managing expectations of 300 staff members, and your own life, and your own family's life.
"That is the most overwhelming thing about the whole situation."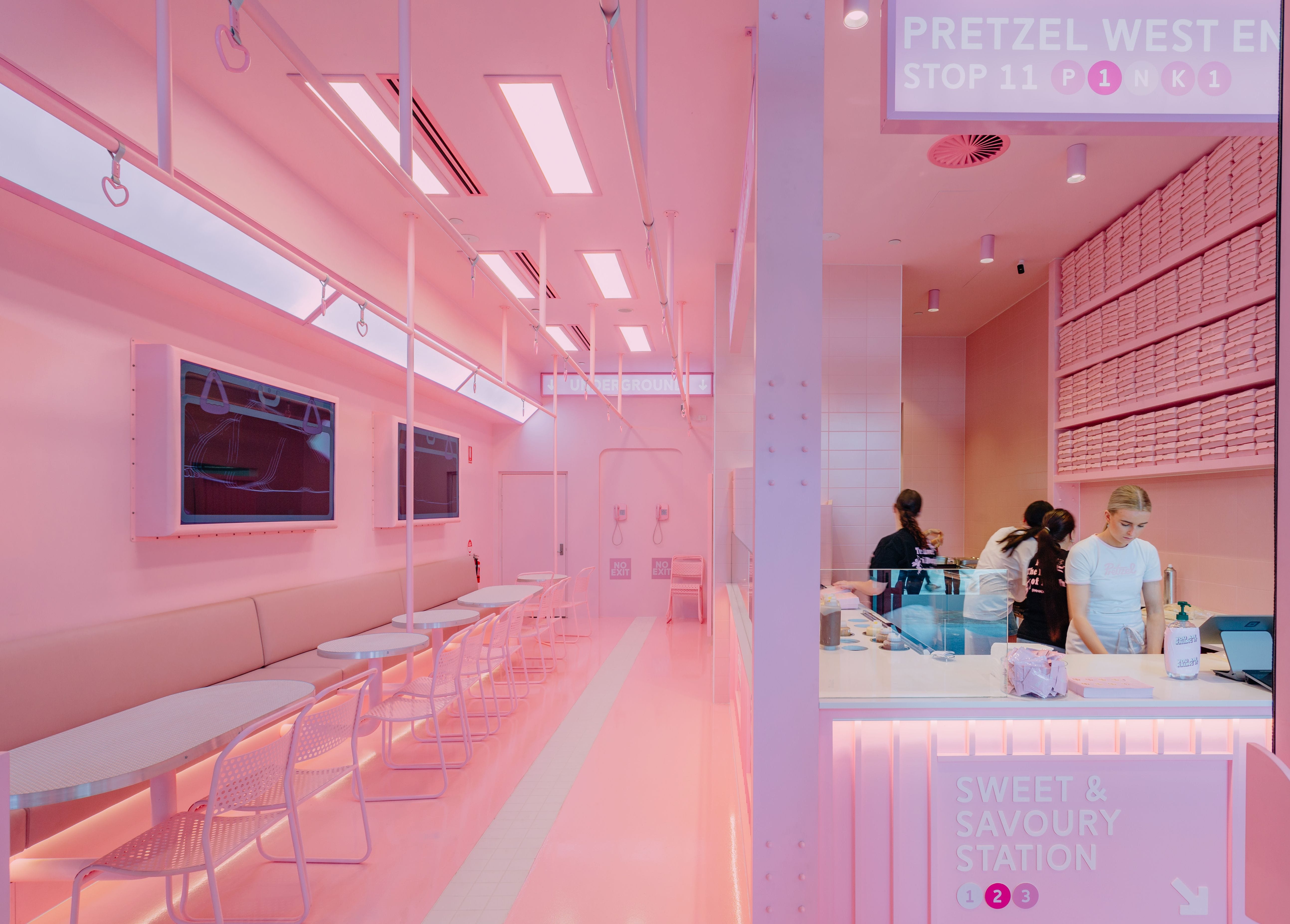 The future of the business
COVID put paid to any expansion plans outside of Western Australia and Victoria. Before the pandemic, Queensland and Singapore had been primed for their very own pretzel store.
Garbutt believes Singapore is an ideal destination, with its large population density providing the opportunity for fewer venues, meaning fewer overheads, leading to more turnover.
She believes the pretzel brand would appeal to the Asian market with its sense of fun, lashings of pink, and the mixing of sweet and savoury flavours.
Garbutt is currently experimenting with venues to see what best fits.
"One of our most recent openings in Karrinyup Shopping Centre now seats almost 40 people, which is insane for a pretzel business," she says.
"I want to live through that for a little while, see if the extra bums on seats and the extra capacity for the kitchen, and the doubling of production, rent and other stuff actually result in more profits for the company, we will have to see."
The experimenting isn't limited to her pretzel stores; she opened her second coffee shop, Priestess, in a supermarket instead of on the high street.
"Coffee has such a snobbery around it - people expect that if they're not on the high street, which you know for Perth is Beaufort Street, Leederville or Vic Park, they're not going to get good coffee," she said.
"But when you go into shopping centres, the business metrics work better because being on the high street - you have to wait for high traffic times as high-streets are not full all the time.
"But at a shopping centre, you get great contributions from your landlords - yes, you pay more rent, but you pay for a reason as you get 24/7 security, you get access to huge amounts of foot traffic, and so really it's like an untapped market that I think many people are afraid to go into because of this whole 'cool', 'not cool' thing.
"You also get to charge a more reasonable amount of money for the product - if you're on the high street, you're so competitive that profit margins go out the window, and I'm all for profit."
Never content with standing still, she is currently contemplating starting a small business with her best friend, also a graphic designer.
Garbutt admits that she can, from time to time, lose interest quickly and has contemplated selling the business at times. She can't be sure what the future will hold, but she is kept entertained for now.
"Yeah, maybe there's something else I want to do," Garbutt says.
'Maybe I want to be a property developer, maybe I am keen on solving a problem, maybe in my 30s, that's what I want to do.
"Maybe I'll change my mind, but currently, I don't want to solve problems - I want to make fun."
Get our daily business news
Sign up to our free email news updates.
Help us deliver quality journalism to you.
As a free and independent news site providing daily updates
during a period of unprecedented challenges for businesses everywhere
we call on your support