A CRACKDOWN on crime along the Glitter Strip by the city's elite Rapid Action and Patrols (RAP) Taskforce is seen by Gold Coast businesses as a major win for the city's reputation as a place to live, work and play.
Close to 8000 lawbreakers have been charged with more than 11,000 offences by the RAP Taskforce since its establishment after the notorious bikie brawl in Broadbeach in 2013.
The taskforce has 100 officers who work together as a crime suppression group with a mandate to reduce reported crime on the Gold Coast.
CEO of the Queensland Hotels Association Justin O'Connor says the RAP Taskforce has boosted business confidence by reducing the availability of illicit drugs on the Gold Coast and targeting outlaw motorcycle gangs.
He says there has been a statistical decline in the number of armed robberies associated with cash-related businesses and specifically in hotel businesses in the Gold Coast area.
"RAP has had both a practical effect in terms of business confidence and an effect on the perception of visitors and potential visitors that the Gold Coast is much safer," says O'Connor.
"Tourism is on the rebound, certainly on the Gold Coast, and that is a result of the weakening Australian dollar. It is also a result of slowly returning consumer confidence and it is partly because of the perception that the police operations on the Gold Coast have been successful and that the Gold Coast is a safer environment for visitors."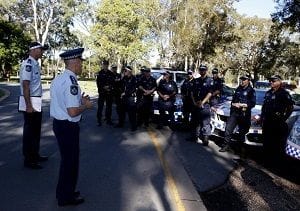 Gold Coast Turf Club operations manager Richard Towson agrees and says the RAP squad has 100 per cent boosted the city's reputation as a place to do business.
"From a Gold Coast Turf Club point of view, RAP has been extremely helpful and easy to get hold of, and have made us and patrons feel safer," says Towson.
"The Gold Coast was relatively safe beforehand but there is more of a rock solid and safe confidence out there."
He adds that the RAP squad's assistance to the Gold Coast Turf Club goes beyond just turning up.
"They are only a phone call away, but the best part from a business perspective is that they are more than happy to help and offer words of advice around safety policies and procedures that you can put into action that make life easier from a business point of view," he says.
Councillor Dawn Crichlow says the RAP squad has cleaned up the streets of the Gold Coast.
"People have learnt to have so much respect for our police force now and more people are prepared to dob in their neighbours," she says.
"The RAP squad has the intelligence now that they never had before. They have more people dobbing in their neighbours; it has been fantastic and really cleaned up our city."
Towson, Crichlow and O'Connor agree that the future of the taskforce is important to uphold the city's reputation as a place to holiday and live.
The taskforce's main activity is to address the behaviour and gathering of motorcycle gang members in public areas, including shutting down lower-level street gangs whose members generally graduate to full-patched bikie members.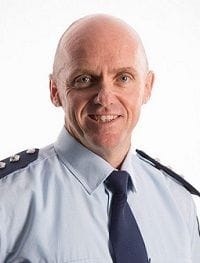 "There were eight active club-houses (when RAP was established) - there are now none," says Inspector Shane Holmes (pictured right) who heads up the RAP squad.
"Whilst the Black Uhlans club house still exists at West Burleigh, it is a prescribed place which means no person is permitted to enter the premises at any time. It is understood the premises is owned by that criminal gang whereas other premises were leased."
The RAP Taskforce also works with Crime Stoppers to deal with the drug information that comes through, and on the roads trying to eliminate irresponsible driving behaviour, which includes random alcohol and drug testing.
Holmes says the team also works with high-risk offenders with research suggesting 80 per cent of crime committed on the Gold Coast is committed by people that have offended before.
The RAP team visits those people that have been released from prison and are living back in the community, or those who have court-ordered parole, to ensure they are obeying the law.
Holmes says the team also does a lot of early intervention work in the three entertainment precincts on the Gold Coast - Coolangatta, Broadbeach and Surfers Paradise - which includes people committing drug offences.
"What we have found over the past few months is there is a social change from pre-loading on alcohol to pre-loading on drugs. This has occurred because they are readily accessible now, and because of the cost," he says.
"Look at what it would cost a person 18-25 years of age to go out and have a big night drinking - a couple of hundred dollars perhaps, whereas you can get one point of ice for $30, which is a tenth of a gram.
"And they are saying that one point of ice can keep them going all night. So they are pre-loading on drugs before they go out."
Comparing the 21-month period before RAP was established to the 21 months RAP has been in force, there has been a 41 per cent increase in arrests for drug offences and nearly a 100 per cent increase in arrests for liquor offences.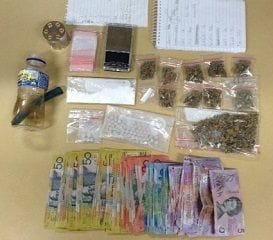 Holmes says this indicates the proactive work police are doing to rid the community of illicit drugs, and early intervention strategies to deter anti-social behaviour associated with excessive consumption of alcohol.
According to further statistics issued by the RAP Taskforce, unlawful entry has decreased by 36 per cent, armed robbery has decreased by 34 per cent and robbery has been reduced by 25 per cent.
Currently, the taskforce is working with a number of hotels in the entertainment precincts to identify drug dealers using accommodation to set up drug labs and distribute products.
It has also recognised a strong connection between massage parlours and bikie gangs, similar to the connection between patched-members and tattoo shops.
"We believe the bikies have a very strong connection with South-East Asia and a lot of those girls working in those massage parlours come from those areas," says Holmes.
"They are over here studying English and trying to make a new life and the intelligence is suggesting that the bikies are sponsoring some of these girls on their 457 visas.
"There is a lot of work being done with immigration at the moment. We haven't been able to prove anything there yet, we are still working on it."
The RAP Taskforce is currently working with the city council so that footage from CCTV cameras are automatically streamed onto RAP officer's iPads.
RAP is expected to continue until at least May 2017.
Get our daily business news
Sign up to our free email news updates.