Renewable energy developers X-Elio and Maoneng are propelling rural electrification in Australia, as both companies close in on finalising solar farm projects along Australia's eastern seaboard.
While Spanish multinational X-Elio reached a financial close for its Blue Grass Solar Farm at Columboola in Queensland's Western Downs, Sydney-based Maoneng has also received the green light for a $190 million energy project on Victoria's Mornington Peninsula.
With $32 million backing from Australian Government-owned Clean Energy Corporation (CEFC), Blue Grass will be X-Elio's largest solar farm development in Australia and generate 420 GWh (gigawatt hours) of green energy per year once completed.
Producing power for 80,000 local homes, the 200MWp farm will feature 375,000 bifacial solar panels and half-cut cells technology, which will reduce power loss and improve efficiency to produce more energy.
"We're thrilled to have achieved financial close for the Blue Grass Solar Farm – our largest solar project in Australia and one that strengthens our position in the domestic renewables market where we continue to pursue new growth opportunities," said X-Elio country manager Belinda Fan.
"This includes more than 600 MW of projects in our development pipeline which is growing exponentially each year. X-Elio is a global business with a local mindset, and we are committed to enhancing economic and social outcomes in the local communities and regions where we operate."
The project will be delivered through a partnership between Brookfield and KKR, which has built more than 2GW of solar PV plants across more than 10 countries.
Since commencing construction in October 2020, approximately 400 regional construction jobs have been created in Queensland with completion expected this year.
CEFC's investment also supports Solar 30 30 30, an Australian Renewable Energy Agency-led (ARENA) initiative that is designed to achieve low-cost solar.
The initiative aims to achieve 30 per cent efficiency at 30 cents per installed watt by 2030, and will help drive down costs to meet the goal of solar electricity generation at $15 per megawatt hour.
The commitment marks CEFC's 32nd solar farm investment since its inception in 2012.
"Since our earliest investments, the CEFC has been instrumental to the development of renewable energy capacity, which is pivotal to cutting emissions across our economy," CEFC CEO Ian Learmonth said.
"We've met the financial challenge of backing early developments, while delivering substantial investment and jobs to regional Australia. We have also stood by the industry during challenging economic times such as COVID-19, while building market confidence and attracting private sector capital."
The investment builds on new renewable energy investment commitments by the CEFC of $810 million in 2020–21, representing a 53 per cent increase on the $529 million of the previous year.
In July 2021, the CEFC bought the right to develop Perry Bridge Solar Farm – a 232-acre farm that will deliver power to 13,000 Victorian homes once approved by design engineers.
Last year also saw government approval of Wellington North Solar Farm in NSW, a $540 million project that will be adjacent to Lightsource BP's 200MWdc Wellington Solar Farm. Once operational, both sites will create a solar hub with a combined installed capacity of 600,000 – powering more than 100,000 homes.
A similar project is imminent in Victoria's Mornington Peninsula after Maoneng received development approval for its proposed 240MWp Battery Energy Storage System (BESS).
The facility is expected to generate power for the equivalent of 40,000 average Australian homes and create 160 full-time jobs during its 12-month construction phrase, which is scheduled for completion mid-2023.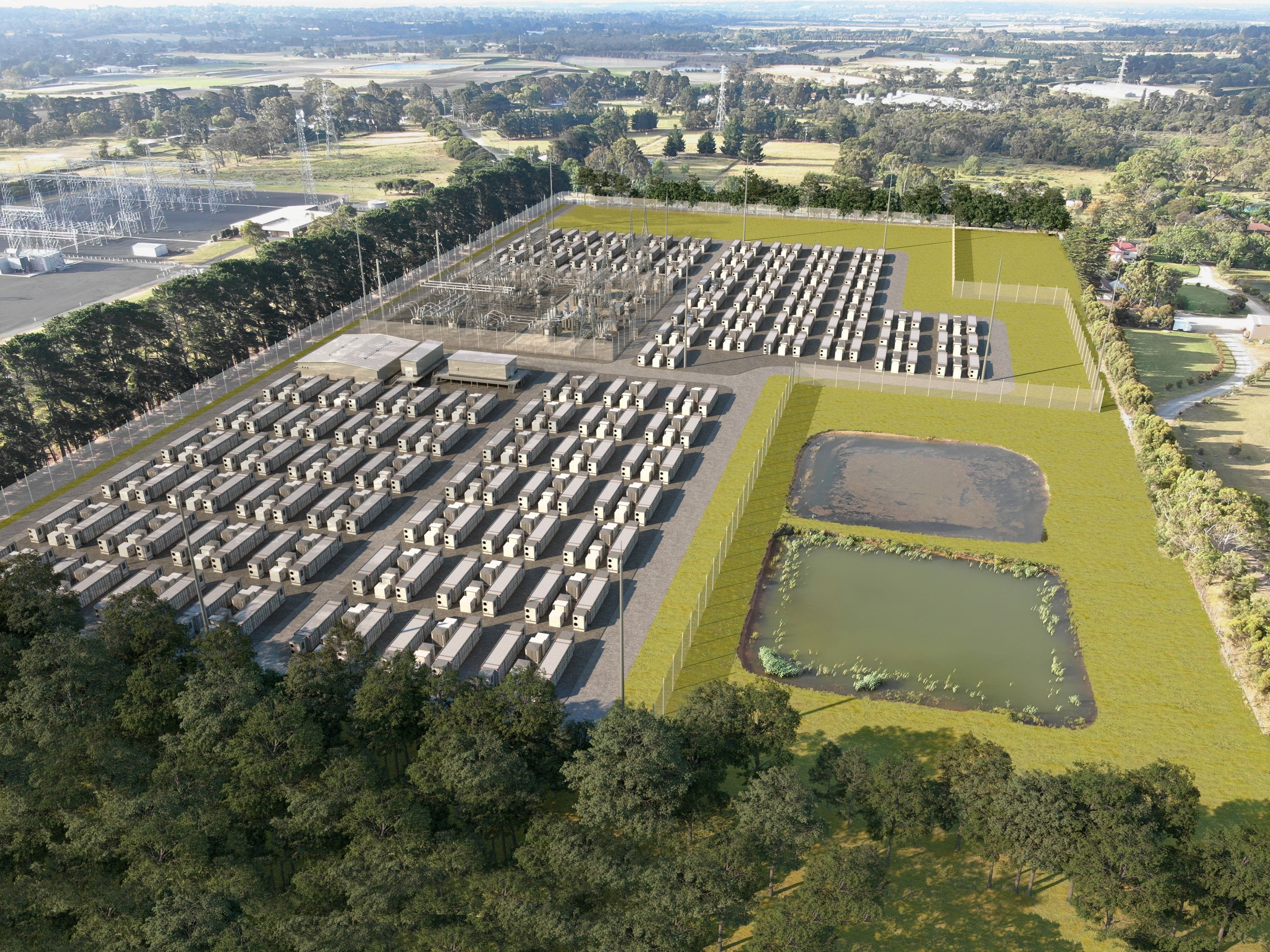 Moaneng's Mornington BESS Project
"The Mornington BESS will be a vital piece of local infrastructure that will benefit the local economy in several ways," said Maoneng co-founder and CEO Morris Zhou.
"It will help stabilise the network and manage periods of peak demand when local companies and households really need reliable electricity.
"There are also commercial opportunities during construction, and more work on the supply chain will begin soon as our contractor comes on board and begins the process of hiring individuals, companies and equipment suppliers as the project gets up to speed."
Get our daily business news
Sign up to our free email news updates.