Update (23 April): Seabin has confirmed expressions of interest (EOIs) worth $928,000 have already been received for the crowdfunding raise, coming from 516 individuals. Seabin has slated plans for a third raise of $5 million at the end of the year with a North American focus.
With the motto "cleaning up our oceans one marina at a time", Australian cleantech start-up Seabin Project is upping the ante after deploying more than 1,100 of its units globally as it turns to crowdfunding to accelerate global ambitions.
The Mullumbimby, NSW-based company's technology has collected an estimated 1,766 tonnes of marine debris to date by filtering more than 500 million litres of water every day to remove litter, microplastics, oil, and other harmful pollutants from our oceans.
It is a solution that attracted more than $1.71 million worth of funding through a crowdfunding raise with Birchal last year with 1,700 community investments, and now the group is building on that momentum with hopes to raise a further $1.2 million in a second round with the platform.
The funds will go towards the launch of Seabin's next next generation hardware, as a well as a Pollution Index digital data platform that has been designed to provide key information about waterways to governing bodies, helping fill important knowledge gaps that are critical for decision making.
Over the past 12 months Seabin has been transitioning away from private sales to offer full-service packages to cities and governments struggling with pollution and behavioural change issues.
Following the success of its full services pilot 'Smarter Cities - Cleaner Oceans' in Sydney which attracted worldwide interest, the raise is also expected to help Seabin scale up its impact to more cities internationally, building on its existing presence in 53 countries.
"Our "Smarter Cities - Cleaner Oceans" pilot gave us proof of concept that we can supply full time services that target prevention, data monitoring and clean up all at the same time," says CEO Pete Ceglinski, who co-founded Seabin Project in 2016 with Andrew Thurton.
"It also gives us a healthy business model with recurring revenue to reinvest in the company, R&D for maximum positive impact."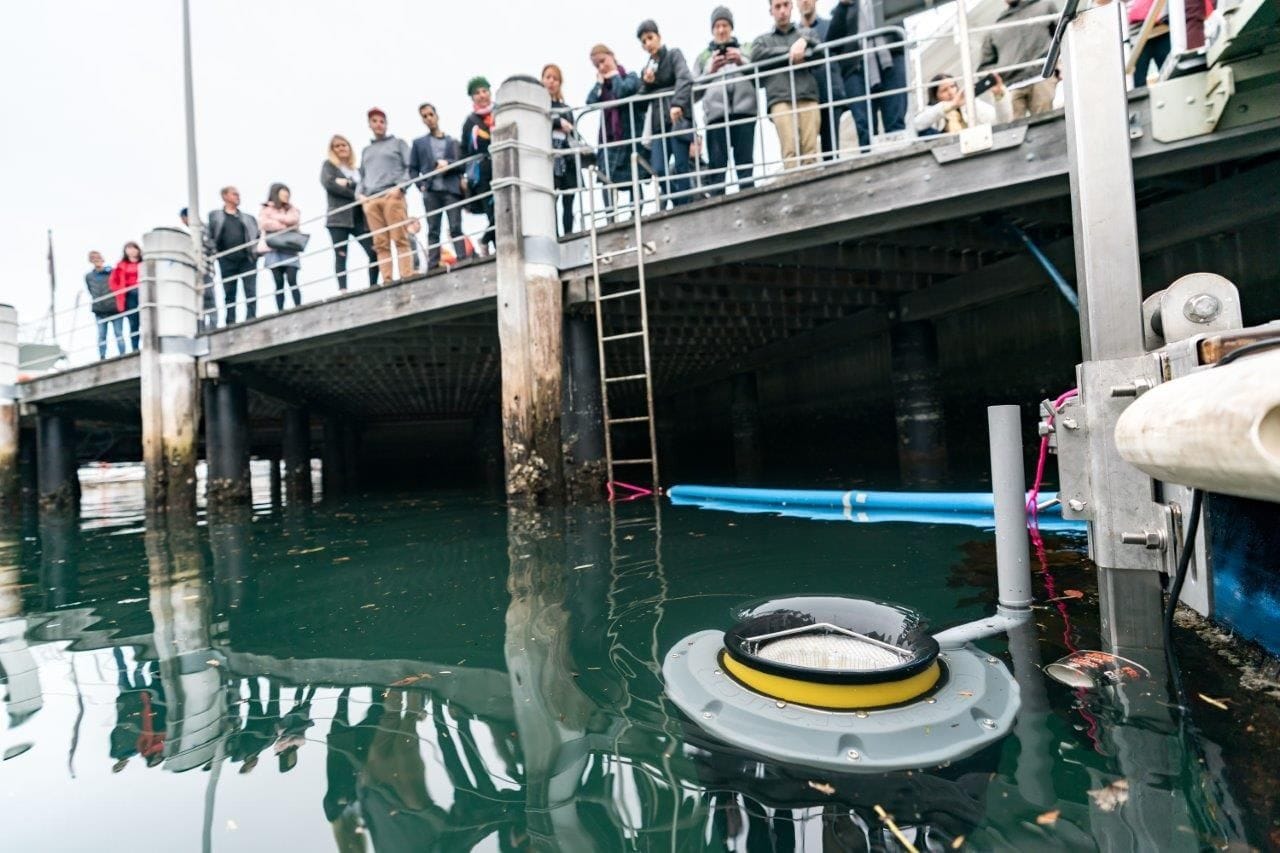 He describes the 'Smart Cities - Cleaner Oceans' program as a "layer cake of services", involving a portfolio of revenue streams that enable Seabin to gain immediate traction while it lobbies decision makers with proof of concept and empowers global communities with tangible solutions.
"We are also seeing corporate and industry buy-in with multinationals like Discovery Channel coming onboard as sponsors," says Ceglinski.
"In the 'decade of ocean science for sustainable development', never has there been a greater need and demand for upstream marine data that measures the health of our waterways and informs the success of solutions to pollution."
The scale-up also includes the expansion and refinement of manufacturing processes, bringing customer service and support programs in-house.
The company aptly chose Earth Day to announce its second raise, highlighting a preference in raising funds through as many vested public shareholders as possible to assist Seabin in its mission. Following today's opening for expressions of interest, Seabin will launch a private offer on 5 May and then a public offer on 10 May.
Seabin's preference in raising funds is to have as many vested public shareholders as possible to assist them with their mission, who add the voices needed when lobbying decision makers.
"Today, our clean ocean technology plays one small yet significant role in the global fight against pollution entering our oceans - we believe the end solution is awareness, education, prevention, policy and behavioural change," says Ceglinski.
The company's revenue has reached $6.7 million to date, with the business having evolved from an idea to a global brand offering community engagement, marine data, environmental services and impact reporting to inform and guide future ocean health policies for cities and governments.
Never miss a news update, subscribe here. Follow us on LinkedIn, Instagram and Twitter.
Business News Australia
Help us deliver quality journalism to you.
As a free and independent news site providing daily updates
during a period of unprecedented challenges for businesses everywhere
we call on your support