Top Shelf International's (ASX: TSI) NED Australian whisky and Grainshaker Australian vodka have been packing a punch in sales and accolades lately, but shareholders are about to see their investments watered down for the second time in three months.
The Melbourne-based company - which also has 520,000 agave plants in the ground between Airlie Beach and Bowen in The Whitsundays, as well as a distillery for this crop set to open in the coming months - plans to raise up to $40 million at 25cps, of which up to half will be used to pay down debt with the remainder set aside for projects, maintenance, working capital, leases and restructuring.
If approved by shareholders, the raise would represent a 6 per cent discount to the last trading price last week before today's announcement, but the response has been more bearish with shares plunging 20.75 per cent instead to 21cps.
As recently as March the company raised $10 million at almost four times the share price today, 80cps, and around six weeks later the group announced its co-founder Drew Fairchild was stepping down as CEO and managing director with immediate effect.
"I leave content in what has been achieved and what the future holds in store for the company," Fairchild said at the time.
"I am more passionate and confident now about the opportunity as I was in 2014 when we sat around a table at the Emerald Hotel in South Melbourne and decided to embark on this challenge to create accessible premium spirit brands that all Australians can enjoy."
Fairchild was replaced by Trent Fraser, an internal hire who had been heading up the agave project and had previously spent more than 12 years in various senior roles at Moët Hennessy Louis Vuitton (LVMH), including vice president of Dom Perignon and CEO of Volcan De Mi Tierra Tequila.
"As I said when Trent first joined TSI (in 2021), we could not have found a more well-credentialled, internationally-recognised Australian in the spirits world to help the company realise its ambition to become Australia's first globally relevant multi-branded spirits company," Fairchild said of the new leader.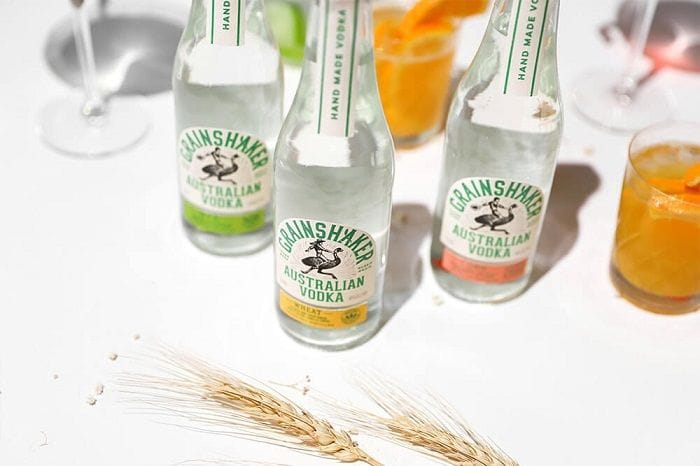 Shortly after Fraser started in the CEO seat, the group announced quarterly brand revenue growth of 90 per cent to $24.8 million and its normalised March quarter EBITDA was in the red at $3.5 million.
In that update, the company also highlighted numerous cost savings through a cash preservation plan, while there has also been much to celebrate after Top Shelf's Grainshaker Australian Vodka was recognised as the equal third-highest rated vodka in the world at the International Wine and Spirits Competition in London.
By the end of March, TSI had cash reserves of $12.3 million and an undrawn balance of $10 million from a debt facility with Longreach Credit.
Now the group is hoping for a further cash boost to help realise the ambitions of Fairchild, including a $19 million conditional placement that will be voted upon at the annual general meeting (AGM) to be held in late June, which will be followed by a $21 million entitlement offer.
TSI has received formal confirmation from Salter Brothers Capital, as the lead manager of the capital raising, that it has a further $8 million in pre-commitments from investors including institutional shareholders for the entitlement offer - all contingent on this offer raising at least $16 million and the total raise hitting a minimum of $35 million.
"We are appreciative of the continued belief and support from our existing shareholders," Top Shelf CEO Trent Fraser said.
"This capital raise will assist us to reduce debt while supporting the agave launch to market, completion of the agave spirit production facility and ongoing brand growth.
"Despite interest in the sale & leaseback of our Australian agave spirit farm, after carefully considering our options, this capital raise is a superior outcome for shareholders as we seek the reduce debt and fund the business through to profitability."
Today's news follows the announcement last week that TSI has received confirmation from Coles Liquor Group (CLG) on increased national ranging for NED Australian Whisky and Grainshaker Australian Vodka, as the outcome of CLG's yearly review of all suppliers.
The breakthrough builds on the first 12 months of TSI's partnership with the major retailer.
"Confirmation of this expanded ranging is another important building block in the strategic growth of the TSI spirits portfolio and forms part of the premiumisation strategy for both brands," Fraser said last week.
"It's also affirmation of the performance of NED and Grainshaker in their first year across an expanded retail market and the strength of the relationship we have developed with the CLG team during this time."
Get our daily business news
Sign up to our free email news updates.