Law firm Slater & Gordon (ASX: SGH) believes it could recoup more than $100 million for thousands of superannuation members through a recently launched class action against Commonwealth Bank (ASX: CBA) and its subsidiary Colonial First State.
Slater & Gordon says this is the first class action of its 'Get Your Super Back' campaign in wake of the Financial Services Royal Commission
The case was filed in in the Federal Court on behalf of the lead applicant Keith Kayler-Thomson and many thousands of other Colonial First State members, and will be funded by Augusta Ventures Limited.
The class action will allege Colonial First State invested the retirement savings of its members with its parent bank, the CBA, where it received uncompetitive bank interest rates.
"We will allege that by dumping members' super with its parent bank, the CBA, Colonial First State failed to obtain the most competitive interest rate available for its members invested in cash-only investment options and balanced options where there is a cash component," says Slater and Gordon head of class actions Ben Hardwick.
"The class action will allege there is no excuse for Colonial First State to have accepted such a low rate from CBA when it could have easily obtained a higher rate either from the CBA or from any other bank.
"A superannuation fund trustee is obligated to act in the best interests of its members, not its parent company. That's the law. This class action will allege Colonial First State placed the interests of its members beneath the interests of the Commonwealth Bank."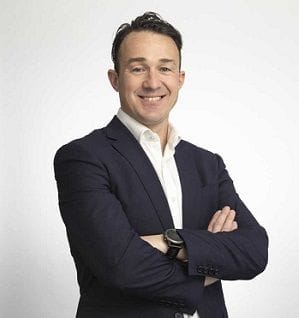 Slater & Gordon head of class actions Ben Hardwick.
Hardwick says the law firm believes thousands of Australians are potentially eligible to get their money back.
"CBA has been paying some Colonial members rates as low as 1.25 per cent, below even the RBA cash rate at 1.5 per cent. If CBA had paid just an extra 0.5 per cent per annum to a member with $100,000 in cash, that member would have earned an additional $2,235 over five years," he says.
"In some circumstances, the amounts may seem relatively small. But this is money that was hard-earned by working Australians and it's time they got it back."
Lead plaintiff, Mr Kayler-Thomson, says he can not believe how blatant the alleged unethical behaviour appears to be.
"These are my retirement savings we're talking about. I assumed that a big institution like Colonial could be trusted to act ethically and within the law," says Kayler-Thomson.
"I'm angry. You can bet that if I owed Colonial or the Commonwealth Bank money they wouldn't hesitate to force me to pay it back and they should do the same. I'd bet thousands of other Colonial members will feel exactly the same way."
In an announcement to the ASX this afternoon, CBA released a short acknowledgement of the proceedings, defending itself and Colonial First Choice.
"CFSIL and CBA will vigorously defend the proceedings," the company said.
Current and former members of FirstChoice Personal Super, FirstChoice Pension, FirstChoice Wholesale Personal Super, FirstChoice Wholesale Pension, and FirstChoice Employer Super who are or were invested in the FirstRate Saver investment option, may be eligible to participate in the class action.
Current and former members of Commonwealth Essential Super, who are or were invested in the Cash Deposit, Balanced and Lifestage investment options, may also be eligible to take part.
"Anybody who thinks they could be eligible to participate in this or related class actions against bank-owned super funds should register their interest at getyoursuperback.com," says Hardwick.
The action comes just after Commonwealth Bank's announcement yesterday that it would refund unauthorised fees charges to living and deceased customers.
Never miss a news update, subscribe here. Follow us on Facebook, LinkedIn, Instagram and Twitter.
Business News Australia
Get our daily business news
Sign up to our free email news updates.