With ambitious plans to reinvent how software companies grow their businesses, Sydney-based tech infrastructure startup Kinde has successfully completed a $10.6 million seed financing round led by Blackbird Ventures, with participation from Felicis Ventures.
Before most software companies can launch their product, they need to build essential infrastructure like user management and authentication controls, which can be very time consuming and costly.
Frustrated with building the same tech architecture time and time again for SaaS (software as a service) startups, the co-founders behind Sydney-based Kinde decided to address the issue head-on by providing the infrastructure for software companies.
"We identified that's a total waste of time; these companies are building what is fundamentally a commodity every single time they start a company," co-founder and CEO and ex-Atlassian designer Ross Chaldecott tells Business News Australia.
"We've set out to do something about that and hopefully create a world where more people will have easier access into becoming founders.
"We don't want to see that that waste happening, especially early-stage founders that have very limited capital and very limited time, and they shouldn't be wasting it on building something that's not the actual product but is instead just infrastructure.
The co-founders David Berner, Evgeny Komarevtsev and Chaldecott, who met working together at Campaign Monitor, created the company in 2021 but are hell-bent on achieving their aim of shortening the distance between people having an idea to getting it into the hands of people who need it.
Believing the path to becoming a founder is difficult, Chaldecott is motivated to knock down the barriers to entry and remove stigmas attached to the concept of startups and thinks anyone can become a founder.
"The plan was always to be a hyper-growth company and accelerate really quickly. We identified pretty early on that to grow into the space; we couldn't do it slowly and organically - we had to grow it very rapidly," Chaldecott says.
"I'm a big believer in hyper-growth companies and, although I'd say that we accelerated faster than anticipated after bringing Blackbird on board as an investor, it allowed us to speed everything up."
Chaldecott describes Kinde as providing an equivalent service to a SaaS business, as Shopify does for retail companies who want to launch online. By providing the infrastructure, he believes startups are free to concentrate on the more unique areas of their business.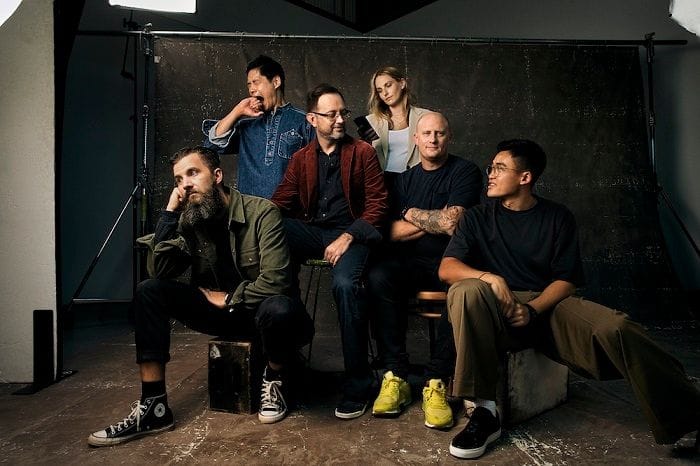 Coming from an ex-Atlassian background, Chaldecott is not surprised by the success of several former employees who have forger their own successful businesses.
"The reason that all worked out is what Mike (Cannon-Brookes) and Scott (Farquhar) built was a bit of a masterclass of innovation, a place where they did things very differently and challenge a lot of the preconceived ideas that created a place that is quite unique," Chaldecott says.
"I think people coming out of that environment have had an education on how to do things differently, how to think differently, and have learned from great leadership in a great cultural environment."
Chaldecott is conscious of how important creating the right culture is, and as the business looks to increase its staffing levels from seven soon, it is looking at a values-first approach to hiring.
Chaldecott is not worried about attracting new talent and believes the 'great resignation' is more about people leaving more traditional roles, where they don't feel challenged, to join more exciting companies looking to solve problems.
Instituting a 50/50 hiring policy around gender diversity, Chaldecott is determined not to fall behind and is proactively aware of not falling into the stereotype banded around that there are not enough women in tech.
The capital raised will help with the engineering effort needed to build out the product.
"We have a lot of ground to cover as there's a lot to be built, the product is massive as it scans at least four major industries, and we're trying to bring all those together in one place with one central back office," Chaldecott explains.
"The rest is going to be going into building the company and the infrastructure to support that product, take it to market, support it in the market, acquire great customers, and just become a great company that has a long-term growth path and legacies, and can make a big impact in the world."
Reaching out to one of his former teammates at Atlassian, Chaldecott connected with Benjamin Humphrey, CEO of Dovetail, who introduced him to Nick Crocker, a partner at Blackbird.
Chaldecott believes Blackbird brings a lot more to the table other than capital, providing guidance and a collection of the type of customers Kinde is looking for.
"It is exceedingly rare to meet a founder like Ross who has had a hand in shaping three iconic technology companies in Atlassian, Campaign Monitor, and Shopify," Nick Crocker, partner at Blackbird, said.
"When he shared his vision to reinvent the way software companies get started with us, we were compelled, and as we got to know the team, we built incredible confidence in their ability to create elegant, intuitive products for customers.
"Blackbird is proud to be a day one investor and to support Ross and the team to accelerate millions of founders on their journey to build SaaS startups."
The investment marks only the fourth time Felicis has invested in an Australian company, having previously backed Canva, Culture Amp and Dovetail.
"We are excited to continue our legacy of backing incredible Australian founders with today's investment in Kinde," a general partner at Felicis Victoria Treyger said.
"I can't imagine a better focus for our fourth Felicis investment in Australia's tech ecosystem than the Kinde platform, which empowers founders everywhere with the infrastructure components needed to start any SaaS company."
Get our daily business news
Sign up to our free email news updates.