The tail-end of the Sydney Top Companies list is made up of 50 per cent new entrants, of which two – Region Group (ASX: RGN) and HomeCo Daily Needs REIT (ASX: HDN) are owners of suburban retail properties, and a third, Abacus Property (ASX: ABP) is counting the profits of an aggressive push into self-storage.
The other two new players are reflective of both strong global demand for metals and a growing need to recycle them. Nickel Industries (ASX: NIC), which operates in Indonesia, has been diversifying its capacity to produce different kinds of its eponymous mineral that is used to make tin and alloys used in many modern applications such as batteries and wind turbine blades.
Sims (ASX: SGM) has actually lost some ground over the past year and likely scraped in due to high-profile exits such as Spark Infrastructure, Sydney Airport, Magellan Financial Group (MFG), Domain Holdings (ASX: DHG) and Zip Co (ASX: ZIP). Nonetheless, the 105-year-old group has proven itself progressive when it comes to circular economy trends as its CEO Alistair Field seeks to execute a bold recycling vision globally.
---
41. Nine Entertainment Co. Holdings (NEC)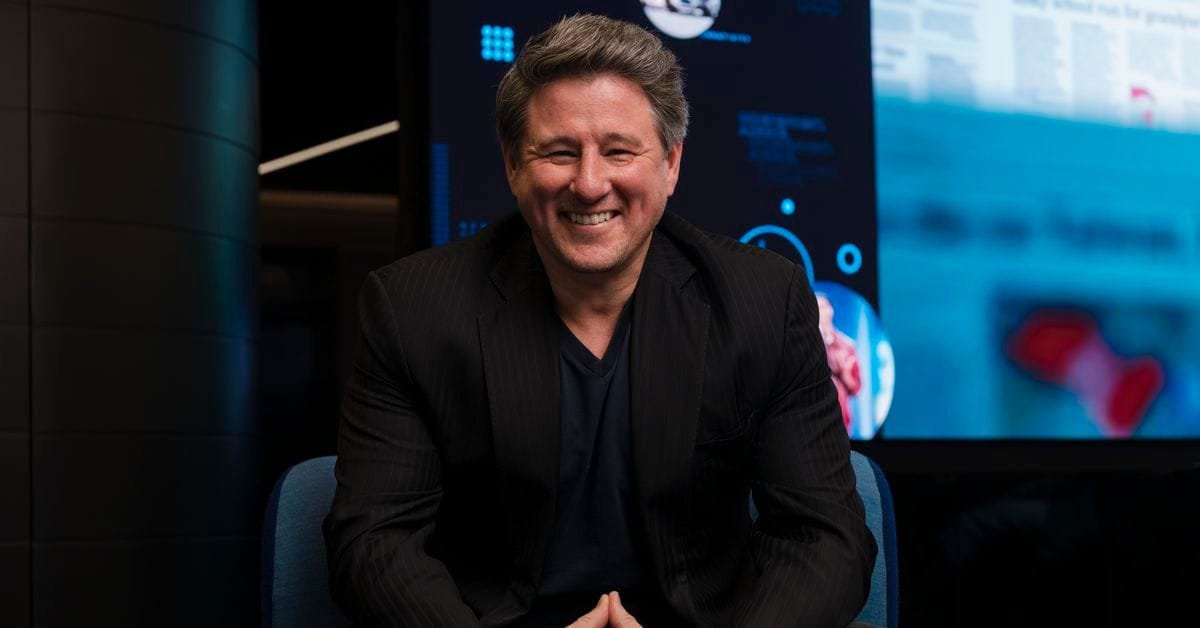 Media & Entertainment
2021 rank: 40
Market Cap: $3.76b
FY22 revenue: $2.69b
FY22 profit: $315.29m
Listed: 2013
CEO: Mike Sneesby
CEO salary: $3.92m
It's been a year of mixed fortunes for Nine Entertainment Co. Holdings (ASX: NEC), owner of the Nine television network and formerly Fairfax-branded newspapers, which has seen a big increase in profits for FY22 and some big network wins overshadowed by some negative press of its own.
Looking at the highs, Nine scored a coup by securing an extension to its agreement with Tennis Australia, giving it broadcast rights for the Australian Open until 2029. But the $425 million deal came at a cost. It is the most expensive ever penned in Australia for broadcast rights to tennis and compares with the existing $300 million agreement over the five years to 2024.
Perhaps Nine was swayed by record viewership at this year's Open, driven by Ash Barty's chance to make history on home soil.
Another high for the group has been the growth in digital earnings from its 9Now and Stan platforms, with subscriptions now accounting for 32 per cent of group revenue.
While advertising revenues also rose strongly, Nine Network failed in its bid to claim bragging rights in its ratings war with Seven Network, even though the group did post an improvement in the second half of FY22. While the ratings win might be a bone of contention for the major TV networks, there was no denying that Seven had the most popular news service during the year.
Meanwhile, 2022 marked an end of an era of sorts at Nine Entertainment with the resignation of Nick Falloon who retired ahead of the AGM. Falloon was former chairman of Fairfax Media before the newspaper group merged with the Nine Network in 2018 and his resignation cuts another tie with the old guard that was inherited from the publishing group.
Falloon remains as chairman of real estate platform operator Domain Holdings Australia (ASX: DHG) in which Nine has a majority stake.
---
42. Brickworks (BKW)

Materials
2021 rank: 47
Market Cap: $3.43b
FY22 revenue: $1.09b
FY22 profit: $854m
Listed: 1962
CEO: Lindsay Partridge
CEO salary: $4.9m
While Australia's largest brickmaking company has seen statutory profit more than triple to $854 million in FY22, Brickworks (ASX: BKW) is anticipating demand will slow down once an existing pipeline of projects are completed and rising interest rates impact the housing sector.
The group saw revenue grow to $1.09 billion year-on-year, reflecting an increase of 28 per cent. This was primarily driven by an uplift in the company's North American brickmaker segment, where revenue almost doubled to $399 million.
Its core brick business in Australia – which comprises 27 manufacturing sites and more than 45 design centres across the country - recorded $694 million in revenue and an underlying EBITDA of $205 million.
The company's remaining divisions - investments and property - also achieved higher earnings. Brickworks owns more than a quarter of Washington H. Soul Pattinson (ASX: SOL), although the latter also owns more than 40 per cent of the former.
Brickworks said its Soul Patts investment delivered outstanding returns, generating an underlying earnings contribution of $181 million - a boost of 86 per cent.
However, CEO Lindsay Partridge noted the group expects a period of softer demand once an existing pipeline of work is completed.
"Whilst the start of FY23 has been positive, tightening monetary policy set to act as a handbrake on the housing industry in the medium term," he said.
"In Australia, this is increasingly evident in declining building approvals data and builders reporting reduced sales activity and display home foot traffic.
"In North America, we are more insulated from a housing slowdown, with a much larger share of sales into the non-residential sector, which is expected to remain resilient."
Hot on expansion, the company has made a foray into the UK market after securing a supply agreement with building products distributor Brickability to sell in the region.
The agreement marks a significant strategic milestone for the company, as the UK has an annual demand of roughly 3 billion bricks, of which around 10-20 per cent is sourced from imports.
"We are well positioned to service this market from North America and will initially source supply from our Hanley and Pittsburgh plants in Pennsylvania. Our currently mothballed Rocky Ridge plant in Maryland will also be recommissioned to produce dedicated bricks specifically tailored for the UK market," Partridge said.
At the end of FY22, Brickworks held almost $1.8 billion in net assets across two Joint Venture Property Trusts with property manager Goodman Group.
This includes a 50 per cent share in the Industrial JV Trust - which has grown assets in Australia and North America to $1.5 billion over the past decade - and a 50.1 per cent share in the recently launched $416 million Brickworks Manufacturing Trust.
"Despite rising interest rates, the development pipeline within our Industrial JV Trust is strong. Across Building Products, we anticipate increasing headwinds in the second half, as the existing pipeline of construction work is built out," Partridge said.

"Over the last 12 months we have built the asset base of the company considerably, resulting in a conservative gearing level.
"This strong financial position, together with our diversified portfolio of high-quality assets, means that Brickworks is well-placed to meet any future challenges and continue to deliver strong performance for shareholders."
---
43. Boral (BLD)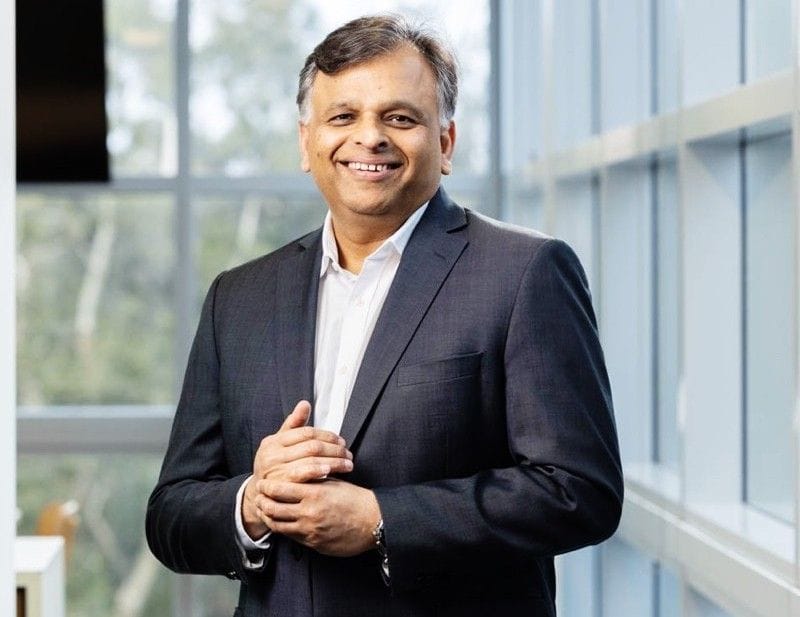 Materials
2021 rank: 30
Market Cap: $3.37b
FY22 revenue: $2.95b
FY22 profit: $960.6m
Listed: 2000
CEO: Vik Bansal
CEO salary: $1.5m plus incentives
A new CEO and a new direction under a tighter grip by media mogul Kerry Stokes are the hallmarks of the past year for construction materials company Boral (ASX: BLD).
The Stokes family, through Seven Group Holdings, now controls 72.6 per cent of Boral since closing off an $8 billion takeover bid late last year that delivered majority control.
With the company's troubled US business sold, and shareholders pocketing a tidy $3 billion capital return, new CEO and Stokes appointee Vik Bansal took the helm in November from Zlatko Todorcevski who was just two years into the role.
Bansal, a former boss of Cleanaway (ASX: CWY), left the waste management company in January 2021, four months after the Australian Financial Review published allegations that he had bullied and intimidated Cleanaway employees.
However, Bansal's turnaround of Cleanaway's performance has impressed Boral chairman and Seven Group CEO Ryan Stokes.
"His proven track record gives me confidence that he will get the entire Boral team engaged and invested in the journey to delivering the full performance potential of Boral," Stokes told shareholders at the Boral AGM.
Since Cleanaway, Bansal headed InfraBuild, the steel division of British billionaire Sanjeev Gupta's GFG Alliance. He told Boral shareholders at his first AGM in November that just weeks into the CEO's role he 'hit the ground running' as the business now turns its focus onto the Australian market.
After scoring a tidy $2.1 million from the capital return from Boral earlier this year, the Stokes clan will be looking to shore up the company's domestic operations amid the inflationary challenges faced by the construction industry.
"Our attention has now turned to building a more efficient, agile and customer-focused organisation with improved risk management that is better positioned to respond to changing business conditions," Stokes says in the annual report.
Stokes concedes there is plenty of work to do, but he is confident the pace of transformation will pick up in the current financial year.
Boral's fall in the top companies list this year is due to the $3 billion capital return. But with a fall of about $2 billion in market cap compared with the same time last year would otherwise have seen Boral move up a space or two in the list this year.
---
44. Downer EDI (DOW)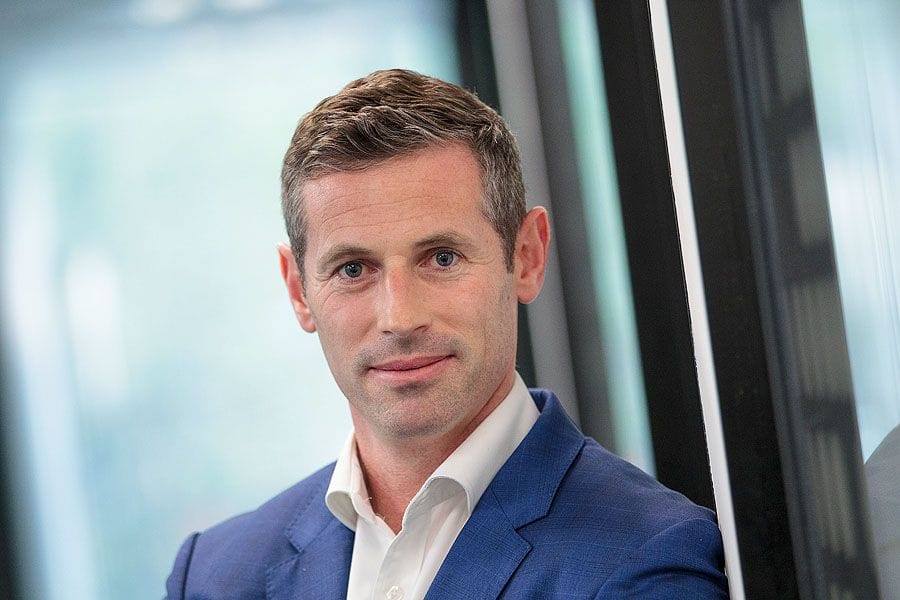 Commercial & Professional Services
2021 rank: 39
Market Cap: $3.33b
FY22 revenue: $11.15b
FY22 profit: $152.0m
Listed: 1990
CEO: Grant Fenn
CEO salary: $3.76m
After selling off the last of its mining assets, integrated services group Downer EDI (ASX: DOW) is homing in on its core operations that focus on urban growth areas.
It's a move that Downer says is less capital intensive and allows the business to target medium and long-term growth opportunities as it seizes on a raft of opportunities available in the form of government and government-related contracts.
Downer sold its Open Cut Mining East business to BUMA Australia, a specially created subsidiary of the Jakarta Stock Exchange-listed Delta Dunia Group, for $150 million this time last year. The sale brought total proceeds from the sale of its mining operations to $778 million.
It also marked the end of an era for Downer EDI which was one of Australia's biggest mining contractors with business operations in Australia, South Africa, South America and Papua New Guinea.
Downer EDI's business portfolio now comprises contracting services for transport infrastructure, utilities such as water, electricity and gas, and facilities comprising government, health and education, defence, industrial and marine projects.
The company says these areas of operation have a demonstrated 'strength' and 'resilience' while delivering on the new corporate strategy of a 'capital light, services-based business model generating lower risk (and) more predictable revenues and cash flows'.
The strategy is supported by infrastructure spending that is driven by population growth and urbanisation, and the company has $36.1 billion of work in hand.
For Downer, the exit from mining also led to a 26 per cent reduction in its Scope 1 and 2 greenhouse gas emissions in FY22.
However, after a tough year that was hit by natural disasters including floods and the lingering impact of COVID-19, the Downer EDI board was rebuffed by shareholders who voted down the company's FY22 remuneration report.
Downer was hit with a first strike by shareholders as 56 per cent voted against the remuneration report, despite a spirited defence of his fellow directors' value to the company by new chairman Mark Chellew. A strike is recorded if 25 per cent or more of shareholders vote against the remuneration report.
The board awarded short-term incentives of 65 per cent for executives, which Chellew says is between threshold and target.
"The board balanced the challenging environment for shareholders and the strong competition for talent and retention across Australia and New Zealand, which is unparalleled in recent years," he told shareholders at the AGM. "We accept that some shareholders do not agree with all of the board's remuneration decisions this year."
CEO Grant Fenn's total remuneration for FY22 was $3.76 million, up from $3.31 million the previous year.
---
45. Region Group (RGN)

Real Estate
2021 rank: N/A
Market Cap: $3.08b
FY22 revenue: $350.3m
FY22 profit: $487.1m
Listed: 2012
CEO: Anthony Mellowes
CEO salary: $2.02m
Region Group (ASX: RGN) – previously known as Shopping Centres Australasia - has stayed true to its strategy since listing a decade ago and continued to acquire supermarket-anchored centres across the country, bolstering its portfolio to 100-plus locations.
Created by Woolworths (ASX: WOW) as a landlord for a number of its owned shopping centres, this year saw Region Group sign a partnership with global estate agency Knight Frank Australia to manage its 91 shopping centres for the next three years.
During FY22, the company purchased seven centres, one vacant lot and one childcare centre for $347.5 million. It also contracted the purchase of an additional five centres, which settled six months ago.
Region Group recorded $487.1 million in NPAT, which includes a $354 million increase in the like-for-like fair value of investment properties. The company sold eight properties for $307.6 million, including seven to the SCA Metro Fund – which is a joint venture with the Government of Singapore Investment Corporation (GIC) launched in late 2021.
The group's funds from operations (FFO), the measure of underlying business activity, jumped 21.2 per cent to $192.7 million.
Meanwhile, supermarkets recorded a 9.7 per cent sales growth compared to pre-COVID levels. Off the back of strong trading performance, most occupants were able to resume paying their full rent - allowing Region Group to collect 98 per cent of invoiced rent to tenants.
Specialty vacancy remained stable at 5 per cent.
"Over the last twelve months, our convenience-based centres have remained resilient," Region Group CEO Anthony Mellowes said.
"Leasing spreads and cash collection rates were impacted by lockdowns in New South Wales and Victoria during the first half of the year, but improved in the second half.
"We have made solid progress on our sustainability program, including completing our LED rollout, and the installation of solar panels on our WA assets."
Having held the position of CFO since 2013, Mark Fleming moved up the ranks to become COO and head of funds management & strategy three months ago.
As the company undertakes an executive search to fill his old role, Greg Inkson – Region Group's head of corporate finance – will be interim CFO. Steve Crane has also been appointed chair of the board following the retirement of Phil Clark.
"Our key priority for FY23 is to continue to build a platform that can deliver sustainable and growing earnings over time," Clark said in the group's November AGM.
"Our centres are well positioned to benefit from inflation over the medium to long-term through turnover rent from anchor tenants and increased affordability of rent for specialty tenants as their sales increase."
---
46. Breville (BRG)

Consumer Durables & Apparel
2021 rank: 44
Market Cap: $2.91b
FY22 revenue: $1.4b
FY22 profit: $105.7m
Listed: 1999
CEO: Jim Clayton
CEO salary: $5.59m
On top of celebrating its 90-year anniversary, kitchen appliance maker Breville (ASX: BRG) has delivered record sales in an environment plagued by rising logistics costs and supply chain constraints.
The group delivered a record $1.4 billion in revenue, reflecting a year-on-year increase of 19.4 per cent.
This was driven by demand from Breville's largest division – the Americas – where sales for its coffee, cooking and food preparation appliances surged from $493 million to $605 million.
The result offset softness in the second half as consumers in the Europe, the Middle East and Africa (EMEA) division reacted to the Ukraine invasion, with a drop-off in sales also exacerbated by a general retailer destocking. The group did not engage in widespread discounting, but its market share held overall despite a revenue dip of 15.9 per cent.
Two months after purchasing Italian speciality coffee group LELIT for $169 million, Breville made its first direct entry into Asia by launching in South Korea – adding to its global footprint of roughly 80 countries.
In Asia Pacific (APAC) - where the group sells Breville, Baratza, and Kambrook, in addition to distributing products under a machine partnership with Nespresso – sales for the year grew by 18.9 per cent to $278.4 million.
An incremental $36 million was invested in tech services, R&D, solutions, and marketing - representing more than 50 per cent of the increase in gross profits for the year. NPAT increased by 16.2 per cent to $105.7 million.
"A solid year of performance for the Group, delivering guidance once again, against a dynamic backdrop of supply chain challenges, inflationary pressures, and headwinds resulting from the Ukraine invasion," Breville Group CEO Jim Clayton said.
"We managed margins well, demonstrating the pricing power of our brand and our premium products. The investment in growth drivers continued, while demonstrating the ability to align expenses with revenue, within the envelope of guidance."
Breville was tactical in its approach to inventory, buying to serve upside forecasts and avoid lost revenue in the case of volatile demand.
The group's products are largely manufactured in the Shenzhen area of southern China with long term manufacturing partners, many of which Breville have worked with for 20-plus years.
Despite the August lockdown in Shenzhen and other logistics issues, the group successfully landed the inventory needed to support the first half.
"With this successful pull forward of inventory, and our new product development (NPD) pipeline beginning to come to market, we are well positioned for continued growth in FY23," Breville said.
---
47. Nickel Industries (NIC)

Materials
2021 rank: New to List
Market Cap: $2.81b
1H22 revenue: $515m
1H22 profit: $118.4m
Listed: 2018
MD: Justin Werner
MD salary: $594,473
Since it was listed on the ASX in 2018 with a market capitalisation just shy of $500 million, Nickel Industries (ASX: NIC) has almost quintupled in size as it continues to acquire more projects and lift production of its eponymous metal that is used to make stainless steel.
With multiple projects on the Indonesian island of Sulawesi, Nickel Industries has traditionally been a producer of the lower-cost, lower-grade nickel pig iron (NPI), but in October it started transitioning two rotary kiln electric furnace (RKEF) lines at its Hengjaya site to a higher grade known as nickel matte.
"Our ability to switch production and diversify with exposure to the class 1 and class 2 nickel markets and their different pricing dynamics, makes us unique amongst global listed nickel producers, and we look forward to delivering our first results for our matte operations in the December quarter," managing director Justin Werner, after reporting record September quarter results.
Werner has been in the MD role since 2008, prior to the group buying an 80 per cent stake in the Hengjaya mine the following year. The company, known as Nickel Mines Limited until earlier this year, exported nickel ore before 2014 when the Indonesian Government slapped a ban on exports for unprocessed minerals in a bid to set up a local processing industry.
This forced a reset for the group, leading to the signing of an offtake agreement for the ore in October 2015 with Tsingshan, which is now the world's largest producer of both stainless steel and nickel.
In the year before Nickel Mines' listing on the ASX, Tsingshan took a stake in the group to help fund the construction of furnace lines to produce nickel pig iron, and ever since the Australia-listed outfit has continued to acquire more projects and invest in capacity.
In mid-November 2022 NIC announced it had produced the first NPI from its 70 per cent owned Oracle Nickle Project, well ahead of commissioning schedule. The milestone essentially marked the anniversary of the investment itself.
In the group's annual report published in April, chairman Robert Neale highlighted this operation's huge potential.
"Oracle represents another highly value accretive investment for the Company and one which alongside ANI (Angel Nickel) will see the Company's existing production profile more than triple current levels when fully commissioned, not to mention the transformative impact both projects will have on the company's finances," Neale said.
"Underpinning these transformative growth projects have been strong levels of production and cash flow generation from our existing assets," he said at the time.
"Our Hengjaya and Ranger RKEF operations were again able to consistently produce 10,000 tonnes of nickel metal per quarter for an annual output of just over 40,000 tonnes, and with margins expanding over the course of the second half of the year we were able to deliver a record RKEF EBITDA result of US$224.9 million."
Following on from these record numbers, in the September quarter alone the group produced 20,275 tonnes of nickel metal, which illustrates the sharp growth trajectory NIC has been on as this is more than half the annual output in the year prior.
---
48. HomeCo Daily Needs REIT (HDN)

Real Estate
2021 rank: New to List
Market Cap: $2.72b
FY22 revenue: $198.7m
FY22 profit: $335.1m
Listed: 2020
CEO: Sid Sharma
CEO salary: $1.27m (including as COO of Home Consortium Limited)
From its origins as a spin-off from David Di Pilla's Home Consortium (ASX: HMC), HomeCo Daily Needs REIT (ASX: HDN) has since outgrown the parent following a merger with Brett Blundy's Aventus Group that was completed in March 2022.
Home Consortium itself began as the amalgamation of properties once dedicated to Woolworths' (ASX: WOW) failed Bunnings competitor Masters, listing in 2019.
Just 13 months later, HMC launched the real estate investment trust (REIT) focused on neighbourhood retail, large format retail and health & services.
At the time of the HDN public listing, it had 18 properties listed in its portfolio spread across metropolitan growth corridors in NSW, VIC, QLD, WA and SA.
That number has since swelled to 53 properties, bolstered by the $3.2 billion merger with Aventus announced in October 2021.
As a result of the merger, completed via a cash-and-scrip deal, HMC's share of the entity has almost halved to 14.1 per cent, while Brett Blundy has a 9.8 per cent share.
Aventus' then CEO Darren Holland was made CEO of the combined entity, but in May he announced his retirement and was soon replaced by HMC's COO Sid Sharma, who also has experience as former COO of SCA Property Group (ASX: SCP).
Sharma kicked off his tenure by announcing net valuation gains of $209 million for the trust in June, while highlighting significant progress in unlocking and accelerating a value accretive $500 million-plus development pipeline with more than 30 projects in various stages of planning.
At the time, he estimated around $75 million worth of developments would take place in FY23, including Glenmore Park and Mackay projects which had received authority approvals for development.
Two months later when announcing the trust's FY22 results, with funds from operations (FFO) up 30 per cent year-on-year at $105.6 million, Sharma said the valuation gains underscored growing demand for daily needs assets from private and increasingly institutional investors.
"Investors remain attracted to high quality daily needs assets offering defensive income streams underpinned by attractive long-term megatrends," he said.
"We believe the shift to omni-channel retailing is a long-term structural tailwind which is driving the evolution of our asset base into critical last mile infrastructure."
---
49. Sims (SGM)

Materials
2021 rank: N/A
Market Cap: $2.61b
FY22 revenue: $9.26b
FY22 profit: $599.3m
Listed: 2005
CEO: Alistair Field
CEO salary: $8.56m
As one of the oldest companies on this list, Sims Limited (ASX: SGM) has returned to the Top 50 following a five-year absence.
The company - founded by Albert G Sims in his yard back in 1917 - is a metal recycler and circular economy proponent, operating recycling and IT asset recovery and disposal services worldwide.
Its returned presence on this list perhaps demonstrates investor appetite for stalwart and reliable stocks, but despite being a 105-year-old company Sims is anything but a dinosaur.
Having diversified from being just a metal recycler with its IT recovery and disposal services in 2002 when the parent company noticed demand for the compliant disposition of retired electronics, Sims is now looking to become a totally circular business.
It is doing this through its recently established business arm Sims Resource Renewal (SRR). The company plans to design and build resource renewal facilities around the world by 2030 where more than 1 million tonnes of Automotive Shredder Residue (ASR) will be diverted from landfill.
Currently, ASR - the material left over following metal recycling - is difficult to reuse and generally just becomes a waste product. It typically includes plastics, fabrics, insulation, foam, rubber and wood.
Sims claims that its new facilities will be able to turn ASR into new products including hydrogen for industrial use, aggregates for construction materials and building blocks for recycled plastics. The first SRR facility will be based in Australia - proposed adjacent to Sims Metal operation at Campbellfield, Victoria. An R&D-focused pilot has also been proposed at Sims' existing facility in Rocklea, QLD.
Further transformation has been afoot at Sims this year, with the company disposing of a majority stake in Sims Municipal Recycling - a provider of recycling services for New York City that processed 660,000 tonnes of curbside material in FY21.
The company sold 50.46 per cent of SMR for $63 million to a group of investors including investment funds managed by Closed Loop Partners in December 2021, a move that CEO Alistair Field – a relatively high-earning managing director given the company's ranking - said was demonstrative of the company's commitment 'to innovate quickly' and to 'maximise opportunities within the circular economy'.
"Closed Loop Partners has the strategic management focus and expertise to help more rapidly take SMR to the next level in expanding recycling beyond New York City," Field said.
"Together, we look to expand the materials accepted by SMR, optimise recycling accessibility across New York City, and significantly grow SMR's service areas across the United States."
The divestment was done partly to fund Sims' $18 million acquisition of Brisbane-based metal recycler Recyclers Australia.
Announced prior to the divestment of SMR, the purchase saw Sims take control of the South-East Queensland-based recycling business which processes and sells approximately 50,000 tonnes of metal per annum.
To support the company's ambitions for Queensland, the company also acquired one of the few remaining Brisbane sites with deepwater access for $88 million in the suburb of Pinkenba.
The deal saw SGM acquire 140,000sqm in the Port of Brisbane, which will serve as an entryway for Handymax vessels capable of carrying up to 50,000 tonnes of metal products.
As part of its plans, the Sydney-based company is also looking to implement on-site waste treatment and hydrogen generation.
---
50. Abacus Property (ABP)

Real Estate
2021 rank:
Market Cap: $2.44b
FY22 revenue: $740.8m
FY22 profit: $517.2m
Listed: 2002
CEO: Steven Sewell
CEO salary: $3.2
Recognising that increased urbanisation has ramped up demand for self-storage in metropolitan and suburban locations, Abacus Property Group (ASX: ABP) has shifted its strategy and acquired a string of assets to bolster its presence in the sector.
The group's portfolio – worth $5.5 billion - is now equally split between its commercial and self-storage divisions, with the latter seeing 31 assets worth $526 million added to the segment during FY22.
Abacus has been investing in the self-storage sector since 2005 and has been able to accumulate 124 assets in that time, including the remainder of Sydney-based Storage King for $50 million in late 2020. The group initially bought a 25 per cent holding for an undisclosed sum in 2018.
Integrating the Storage King business has been a main focus for the group throughout FY22, with two sites recently opened at Epping, Victoria and Prestons, NSW, in addition to a further four self-storage stores under construction.
The value uplift in the self-storage portfolio helped boost statutory profit 40 per cent year-on-year to $517 million.
"Working from home, decluttering, moving, downsizing and renovating are all factors that are driving demand for off-site storage," Abacus Property said to shareholders.
"As a result, self-storage has proven resilient during the COVID-19 pandemic, evident by record occupancy levels with an average of 93.2 per cent across the established portfolio."
Abacus' commercial portfolio - which comprises of 18 assets - also expanded through a combination of debt, a $200 million equity raising in March and the divestment of $452 million in non-core assets.
It most notably helped fund the $250 million acquisition of 77 Castlereagh Street in Sydney's CBD, followed by a 33.3 per cent stake in Myer Bourke Street for $135.2 million, and a 50 per cent stake in 324 Queen Street for $93.6 million.
In recent months, the group achieved occupancy levels of 90 per cent at its two initial Flex by Abacus offerings at 14 Martin Place and 99 Walker Street in Sydney.
Rent collection was resilient as COVID-19 restrictions eased, with 99 per cent of office and 97 per cent of retail rents collected. As a result, the commercial portfolio EBIT contribution increased 10 per cent on FY21 to $95.6 million.
As part of its strategic shift, Abacus has been offloading residential development and mortgage loan positions. The business opted to convert its interest from lender to owner via a 100 per cent freehold interest in the remaining land at 56 Prescot Parade, Milperra NSW and 181 James Ruse Drive, Camellia NSW.
After 18 years with Abacus, CFO Rob Baulderstone announced his retirement in April. He was succeeded by finance general manager Evan Goodridge, who will help guide the group as it continues to reshape as a pure-play office and self-storage landlord.
"Having worked closely with Rob for the past 10 years, Evan brings the relevant experience to the role and together with Rob will ensure a smooth transition," Sewell said.
"I look forward to continuing to work with Evan and congratulate him on his appointment as CFO and a member of our executive committee."
---
READ MORE
Market caps are based on the close of trade, 2 December, 2022. This list was prepared with information provided by the ASX.
Never miss a Top Companies update or news story: Sign up to Business News Australia's free news updates
Follow us on Twitter, Facebook, LinkedIn and Instagram
Get our daily business news
Sign up to our free email news updates.
Help us deliver quality journalism to you.
As a free and independent news site providing daily updates
during a period of unprecedented challenges for businesses everywhere
we call on your support