From gambling to retail, wine, real estate, IT services, materials, health and utilities, these companies typify the broad range of industries that help drive the Australian economy.
These companies in the top 20 are not just domestic operators with most of them underpinned by an extensive overseas presence, like Treasury Wines, which has targeted China and the US, and Computershare which is also actively looking at overseas expansion.
Crown Resorts are doing the opposite and is in the process of exiting China after sluggish results and the arrests of its employees.
---
11. TREASURY WINE ESTATES LIMITED (TWE)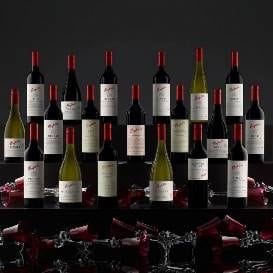 CONSUMER STAPLES
Market Cap April 2017:
1H17 revenue: $1.3b
1H17 profit: $136.2m
Staff: 3,500
Listed: 2011
CEO: Michael Clarke
CEO salary: $5.9m
A major shakeup in management has underpinned Treasury's plans to continue its strategy to target overseas markets, particularly the US and China, which has resulted in a 132.4 per cent increase in profits over the first half of the 2017 financial year.
The owner of Penfolds and Wolf Blass anointed Robert Foye as Michael Clarke's replacement by making him COO, and his previous experience in Asia with Coca-Cola will no doubt be key to the continued expansion into the region.
In February, the company also announced the appointment of Gunther Burghardt as CFO based in the Napa Valley office.
Clarke is now reportedly spending a lot of time in the Napa Valley office as he tries to lift the performance of the group's US wine business with the rebranding of some of the products in that region.
Treasury is also building a French brand to sell into China as the company sees this as a major gap in the market.
---
12. CROWN RESORTS LIMITED (CWN)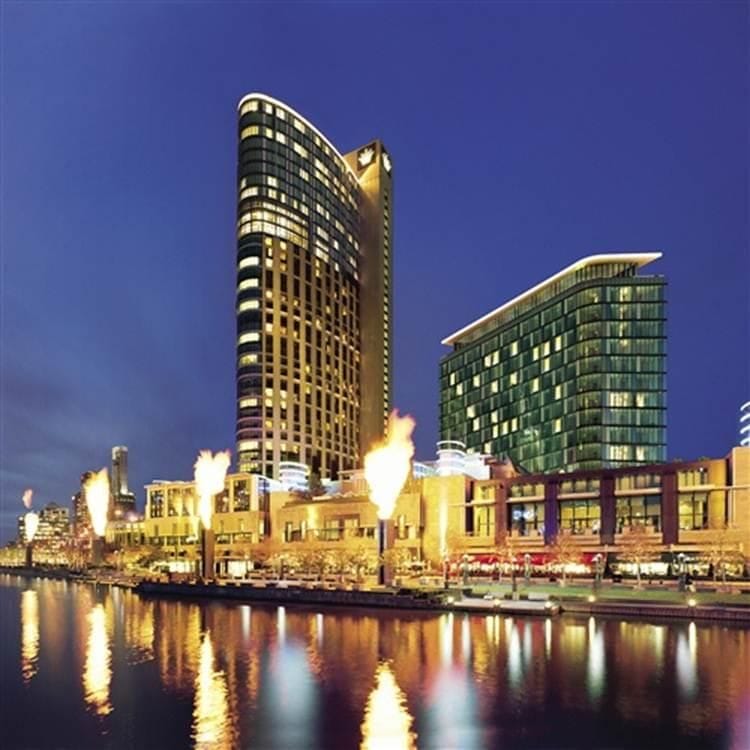 CONSUMER DISCRETIONARY
Market Cap April 2017: $9.3b
1H17 revenue: $1.769b
1H17 profit: $191.3m
Staff: 12,453
Listed: 2007
Executive Chairman: John Alexander
CEO salary: $6.24m
CROWN quit its stake in the Macau-based Melco Resorts and Entertainment Limited for $1.16 billion in May, ending a turbulent offshore expansion program as the company now focuses its attention closer to home.
The catalyst for the exit was the arrest of 18 staff for "gambling crimes" in China last October as part of a crackdown on corruption, but the James Packer-controlled casino giant had begun pulling back from Asia in 2016 before the arrests.
Crown has booked a loss on joint ventures every year, including Melco, since 2010.
The company will use the proceeds of the Melco sale to pay down its debts as it focuses on its casinos and hotels in Melbourne and Perth, Sydney's Barangaroo and development of the Queensbridge hotel tower in Melbourne.
Crown's net profit fell by 9 per cent to $191.3m in the first half of 2017, primarily due to a reduction in the number of Chinese VIP gamblers coming to Australia following the arrests.
John Alexander took over from Rowen Craigie as CEO in February and he's expected to cut hundreds of jobs over the coming months.
---
13. REA GROUP LTD (REA)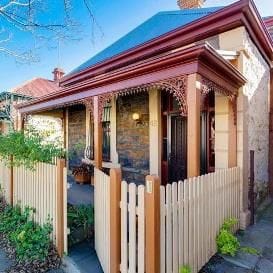 CONSUMER DISCRETIONARY
Market Cap April 2017: $8.2b
1H17 revenue: $337m
1H17 profit: $121.8m
Staff: 1,478
Listed: 1999
CEO: Tracey Fellows
CEO salary: $1,77m
DESPITE lower listings volumes and declining dwelling commencements in Australia, the operator of realestate.com.au delivered a 16 per cent increase in revenue and a six per cent rise in net profit.
The platform is the country's number one property listings website by audience size and it continues to dominate the market with average monthly visitor numbers more than double that of Fairfax Media's Domain.
In March the company, which is majority owned by News Corp Australia (ASX: NWS), reached a record high of 55 million visits.
CEO Tracey Fellows says the company plans to expand offshore, and particularly into Asia, to reduce its reliance on the core market of Australia. REA Group already has a strong presence in south east Asia and holds the number one position in Malaysia.
It also recently acquired a 15 per cent stake in PropTiger, one of the leading real estate sites in India which has one of the fastest growing property markets in the world.
However, Australia remains the primary revenue driver for the company, delivering 94 per cent of the group's revenue.
Computershare took a small hit by Brexit, with the weaker pound translating into a reduced contribution from business in the UK. .
---
14. COMPUTERSHARE LIMITED (CPU)
INFORMATION TECHNOLOGY
Market Cap April 2017: $8.2b
1H17 revenue: $999m
1H17 profit: $150m
Staff: 18,000
Listed: 1994
CEO: Stuart Irving
CEO salary: $1.14m
The company's aggressive push into the mortgage processing and servicing market, along with the election of US President Donald Trump, appears to be bearing fruit for Computershare.
The global share registry and mortgage servicing business booked a 78 per cent increase in half year profits to $150 million and a seven per cent rise in revenue to just under a billion dollars.
One of the main drivers behind the growth was due to a loan service contract win with UK business UKAR. US loan servicing also boosted Computershare, aided by the 2016 acquisition of CMC and increased investment in mortgage servicing rights.
Computershare's mortgage book is expected to benefit from Donald Trump's Presidency as his promised stimulus package of tax cuts and infrastructure spending will lead to higher interest rates in the US.
---
15. MEDIBANK PRIVATE LIMITED (MPL)
FINANCIALS
Market Cap April 2017: $8.18b
1H17 revenue: $3.1b
1H17 profit: $231.9m
Staff: 2388
Listed: 2014
CEO: Craig Drummond
CEO salary: $6m
Like all private health insurers, Medibank Private may have to navigate 2017 very carefully as more Australians begin to question whether private health insurance is really worth the money.
The annual premium rises of around four to five per cent are starting to bite into already highly indebted households and analysts have downgraded the stocks of Medibank and Nib because of pressure on their margin growth.
As if to confirm this, the health insurance business delivered a mediocre half year report with profit up just 1.9 per cent to $213.9m, and it faces a future of low operating profit as it also fends off competition from lower priced competitors like Bupa which is now the market leader in Australia.
Medibank was recently criticised by consumers after thousands of invoices were not sent to customers on time, leaving customers with a very small window in which to reconsider renewing their insurance plan with the company.
A new IT system impacted the Group's customer experience figures, and Medibank suffered as a result, with management expenses rising 8.3 per cent.
---
16. ORICA LIMITED (ORI)
MATERIALS
Market Cap April 2017: $7.25b
1H17 revenue: $2.44b
1H17 profit: $195m
Staff: 11,500
Listed: 1961
CEO: Alberto Calderon
CEO salary: $3.4m
Explosives producer Orica has enjoyed a solid profit upgrade thanks to a more buoyant mining sector but delays at its $800 million Burrup fertiliser plant in Western have hampered operations.
Inadequate air quality monitoring was discovered during a Senate inquiry into the impact of industrial pollution on Aboriginal rock art in the area.
The 330,000-tonne-a-year ammonium nitrate plant, a joint venture with Norwegian-owned Yara, was originally scheduled for completion last year and is now expected to start running at half capacity later this year.
Net profit for the six months to 31 March 2017 was up by 31 percent on the prior corresponding period but the company says the recovery in its business, and the mining sector in general, will be "gradual".
---
17. AUSTRALIAN FOUNDATION INVESTMENT COMPANY LIMITED (AFI)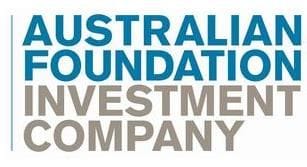 Market Cap April 2017: $6.9b
1H17 revenue: $135m
1H17 profit: $118m
Staff: 1,800
Listed: 1962
MD: Ross Barker
This investment company is a dividend darling with yields of around six percent thanks to its portfolio of blue chip clients such as Commonwealth Bank and retail giant Wesfarmers.
However, the investment powerhouse has been hit by a number of large companies cutting their own generous dividends in the face of an uncertain earnings future.
AFI's profits dropped 19 per cent in the first half to $118.3 million and the company generated $135million, down from $156m from the previous corresponding period.
This was due mainly to companies like BHP Billiton, ANZ and Woolworths cutting their dividends.
AFIC kept its fully franked 10 cents per share dividend and has added a number of new investments including Link Group, Carsales.com, Isentia Group and car repair chain AMA Group.
---
18. BLUESCOPE STEEL LIMITED (BSL)
METALS & MINING
Market Cap April 2017: $6.37b
1H17 revenue: $5.1b
1H17 profit: $359.1m
Staff: 16,000
Listed: 2002
CEO: Paul O'Malley
CEO salary: $7.53m
The steelmaker reported an 80 per cent profit bounce on the back of rising steel prices in its 2017 half year report, but CEO Paul O'Malley has warned that power-intensive industries like Bluescope could face a crisis if energy security in Australia is not addressed urgently.
It's a sobering assessment in the face of strong numbers and O'Malley says a new baseload power generation system is needed in Australia to replace aging coal-fired power stations.
Rising energy prices is a real threat to Bluescope, who booked a 17 per cent rise in sales revenue to $5.1 billion in a result which was helped by a big fall in asset write-downs and cost cutting including redundancies.
The company expects a weaker 2017 due to the lagged impact of higher coal costs, but anticipates continued strength in domestic despatch volumes and higher export volumes.
---
19. AUSNET SERVICES (AST)
UTILITIES
Market Cap April 2017: $6.3b
FY17 31 March revenue: $1.89b
FY17 31 March profit: $255.1m
Staff: 2,600
Listed: 2005
MD: Nino Ficca
CEO salary: $3.16m
The average revenue that Australia's largest listed energy network operator can collect on its services in Victoria was cut by $32 million by Australia's energy regulator, reflecting concerns about rising power bills.
AusNet Services has been caught up in the politics of the issues confronting the energy industry as a whole, as it outlines a shift towards renewable energy with big picture plans for the "grid of the future" being dominated by wind and solar.
MD Nino Ficca says "partisan politics" across the board would worsen problems for consumers following the series of blackouts in South Australia which exposed policy failings and investment shortfalls in the national electricity markets.
AusNet Services, which owns and operates $11 billion of electricity and gas distribution assets which services more than 1.3 million homes and businesses, suffered a two percent fall in revenue for the full year to 31 March 2017 and net profit fell to $255.1 million from $489.3 million from a year earlier.
---
20. SEEK LIMITED (SEK)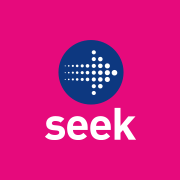 INDUSTRIALS
Market Cap April 2017: $5.86b
1H17 revenue: $495.6m
1H17 Profit: $84.1m
Staff: 889
Listed: 2005
CEO: Andrew Bassat
CEO salary: $5.4m
ONLINE job ad site SEEK Limited has carved out a reputation as one of the more respected job search sites in Australia, but it is a truly global company with most of its revenue generated from its overseas subsidiaries.
Seek is the also the world's biggest stand-alone jobs website, and it benefited from a booming jobs market in China which helped drive solid profit growth, but that was offset by weaker results in Brazil, Mexico and Asia, coupled with an appreciating AUD.
It meant first half net profit fell 69 percent to $84.1 million and this figure was also impacted during the first half when the company ditched its SEEK Learning Vocational Education and Training (VET) operations which impacted the Group's overall earnings.
The Company dropped the VET operations following government cuts to student loans, and meant SEEK had to write off $8 million in the value of the business.
SEEK continues to be the market leader in Australia in online job advertising, with 34 per cent of placements; a lead of approximately nine times over its nearest competitor.
---
READ MORE
Never miss a Top Companies update or news story: Sign up to Business News Australia's free news updates
Follow us on Twitter, Facebook, LinkedIn and Instagram
Get our daily business news
Sign up to our free email news updates.
Help us deliver quality journalism to you.
As a free and independent news site providing daily updates
during a period of unprecedented challenges for businesses everywhere
we call on your support