A managerial skills accelerator program has raised $6.9 million to develop an AI coaching system and grow its team both in Australia and the US.
The Mintable's raise was led by Blackbird and also saw backing from Flying Fox Ventures, Saniel Ventures, The Sypkes Group and Global Founders Capital, alongside returning investors Treble Capital, Startmate and Black Nova which had taken part in a $1.3 million pre-seed funding round in August 2021.
The Mintable co-founder and CEO Lauren Humphrey, who was raised in Connecticut, told Business News Australia how the idea to train managers at scale came about after moving to Sydney with her Aussie husband.
"I didn't have a job when I moved here. As I was being interviewed in Australia and talking with really amazing companies, a lot of the areas of opportunity that people were excited about was enabling managers," said Humphrey, who built the company alongside Melissa Miller.
It was also an issue Humphrey had seen back home, illustrating the global potential for her business idea.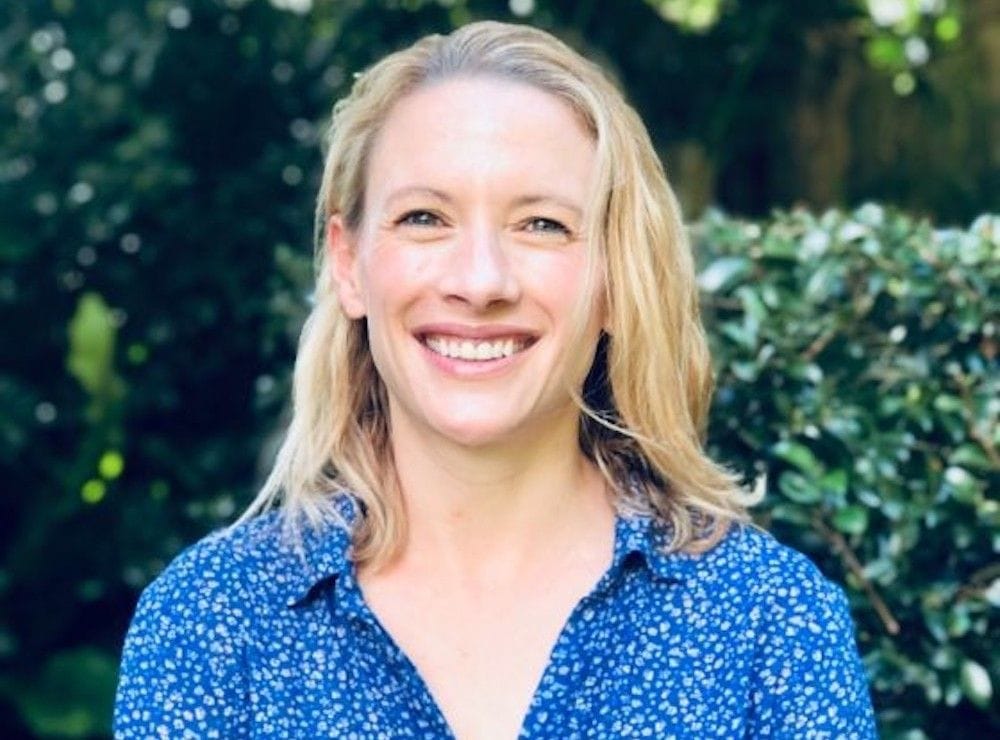 Founded in 2021, The Mintable is a four-week virtual program that aims to tackle three issues its founders identified after interviewing 230 managers: soft skills, loneliness and feeling overwhelmed.
A former employee at San Francisco-based fintech Gusto, Humphrey learned the importance of good management while working alongside engineers to create a health insurance product for small business owners.
"That's where I built a team, made all the management mistakes, learned and then started developing the managers on my team. It's also where I met Melissa," said Humphrey.
"I always joked it felt like being a founder with training wheels on."
It was a quickfire start for the duo, who launched a minimum viable product (MVP) and garnered the support of Treble Capital founder and managing partner Daniel Gulati and accelerator Startmate in June 2021.
"I love the rate of change. I love the impact. I've always been really drawn to mission-driven companies. In that regard, I felt like I would always have a positive impact on the world and never felt like a cog in a wheel," Humphrey said.
She also says the cohort-based learning style allows managers to engage with a group of peers and hear about other people's mistakes, which helps alleviate feelings of loneliness. The program includes weekly pre-reads, live sessions and will eventually include an AI system that can guide managers in their roles after the program.
To accelerate software development, the company is hiring more engineers as it aims to launch a working prototype for existing customers by the third quarter of this year.
"We will be absorbing data from lots of different parts of the manager's day and using it to form smart AI," Humphrey explains.
"For example, if we see that you're emailing someone a bunch of times, then maybe we say: Hey, is this a new stakeholder? We might automate some of your workflows that we know are best practices when it comes to managing them."
The company's clients include online healthtech company Eucalyptus, Dovetail, Heaps Normal, Gusto, Notion and Sonder. Humphrey says the company's clientele is currently spilt 50/50 between the US and ANZ region.
"So far, we have focused on fast-growing companies," she adds.
"That tends to be where people feel the pain pretty quickly. We have quite a diverse set of customers - breweries, a medical clinic and some professional services [employees].
"Turns out it's a problem that lives everywhere."
When asked about whether The Mintable's offering takes into account cultural differences, Humphrey notes managers worldwide face similar issues.
"From geography to geography, there are definitely cultural, communication and terminology differences, but the core problems they face are the same. We've got feedback from managers, so we've definitely adapted to cultures and functions as we go along.
"It's amazing that the problems are so global, but of course we're adapting to where people come from."
In conjunction with the raise, The Mintable has hired former Google and Atlassian design manager Marie-Claire Dean as Head of Product.
Dean, who holds a PhD in Artificial Intelligence and Human-computer interaction, spent four years leading user experience (UX) for urban mobility in Google Maps prior to joining the company.
Funds from the raise will also go toward hiring a product designer and building out a sales team in the US.
"The Mintable is tackling one of the most painful organisational problems that exists – management is an incredibly challenging job, and the reality is that great managers are not born, they are made." Blackbird principal Michael Tolo said.
"There hasn't yet been the right solution to help them grow. The Mintable is ideally positioned to solve this very real need and is already delivering meaningful impact to managers around the world.
"Lauren and Melissa are at the forefront of innovation in this space, thanks to their practical approach, deep experience, and sheer passion for helping managers grow."
Get our daily business news
Sign up to our free email news updates.