COULD it only spell trouble when a cross-generation panel of highly successful entrepreneurs and business moguls come together to discuss millennials and the modern workforce?

Bond University and newly launched events business VYTL Media hosted a tour de force of Australian success stories including Ardent Leisure CEO Deborah Thomas, Nine Entertainment director Holly Kramer, OneShift founder Gen George, The Entourage and MBE Education founder Jack Delosa, author of In Your Boss's Boots Peter Coronica, and Tim 'Gonzo' Ryan (pictured left), creator of Netflix documentary Unplanned America.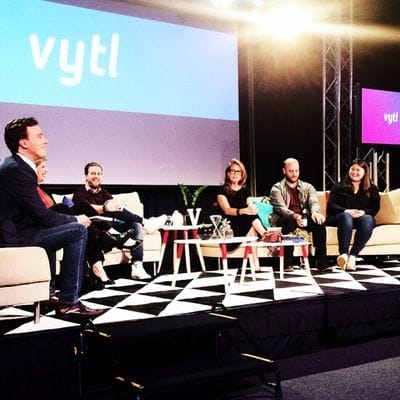 Buzzwords like 'digital natives' and 'entrepreneurial' were held in stark contrast to the reality that millennials are facing these days: high unemployment and underemployment rates, a lack of job opportunities, and a generation of students coming through with a perceived lack of employable skills.
Author Peter Coronica (pictured below) holds serious concerns about the tangible skills of graduates, with increasingly fewer holding down part time jobs.

"If young people don't recognise that they need to work in their teenage years, they won't transition into the workforce well," says Coronica.

"32 per cent of 15-16 year olds work in Australia, 10 years ago that was 37 per cent - it's dropping.

"I've been to speak at two schools this year, and out of 150 students, only two of them had a part time job. I've been to speak at two schools this year, and out of 150 students, only two of them had a part time job. Students say 'mum and dad won't let me work'.

"It's a huge problem that the culture of work in teenage years has vanished to a large extent."
The general consensus of the panel was for millennials to chase their passions, but there was also agreeance that it might take a while to get to that stage.

Nine Entertainment's Holly Kramer warned against anticipating a linear 'perfect job path'.

"I haven't had a linear career, and some of the early years are about building up skill sets - a career is primarily about building skills and capability," says Kramer.

"It's not necessarily like you aspire to work at Harley Davidson if you love motorcycles.
"You have to put some hard yards in during the early days, and if there is that sense of entitlement of having the coolest job and loving it every day, that's totally unrealistic in my view."
This conversation quickly unfolded into the idea of entrepreneurship. As it worked out, the older panellists of Generation X through to Generation Jones, had been more partial to corporate career progression. Meanwhile, Delosa, George and Ryan are currently all keeping to the Generation Y entrepreneurial convention.

Kramer, 'never had an entrepreneur in me', is of the view that big business makes a big difference, contrary to millennial popular thought.

She has the credentials to back it up too.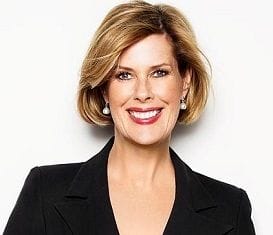 "I've never had an entrepreneur in me, but when you're in a big organisation you're going to make a big difference," says Kramer.

Thomas (pictured right), potentially the poster woman for the payoffs of 'intrapreneurship' backed Kramer's arguments, from experience as the longest serving editor of Australian Women's Weekly and now holding the positions of Woollahra councillor and CEO of an ASX-listed business.

"I don't want to confuse entrepreneurialism with innovation, because there are a lot of innovative people who come into business - you look for that as an employer, you nurture it, because in the end it's going to be good for the business and good for you and good for them," she says.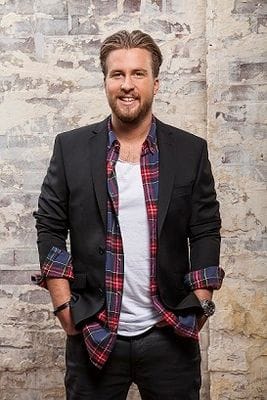 "Passion also comes in very different guises.
"One of my first jobs was selling shoes and handbags. Did I have a passion for selling shoes and handbags? No, but I had a passion for people."
A notion of entitlement underlies much public discussion about millennials, with the insinuation it hasn't been 'earned'.

While the verdict is still out, there's one domain where millennials have most definitely proved themselves.

Kramer, Coronica and Thomas were all quick to say they turned to millennials in the workplace for anything to do with digital and social media.

This instinctive trait of digital natives is hope for a generation that is currently underemployed, as we progress deeper into the knowledge economy.

The national Australian unemployment rate currently sits at around 6.2 per cent, and the national youth unemployment rate of 15 to 24 year olds around 13.8 per cent, among the highest it's been in Australian history.

What's more, robots are tipped to take over 40 per cent of jobs that currently exist within 10 years.

Statistically, the future looks grim, but Delosa (pictured above) warns that statistics aren't ever the full picture.
"If you let the statistics of the past dictate you going forward, I think that's a really ineffective lens to be viewing your career through," says Delosa.
"If you really want something, you'll work really hard and you'll get creative.

"You'll go and work at Boost Juice for six months for free to learn how a high-growth business operates. You'll send a LinkedIn email to Deb to see if you can intern with her for 12 months.

"Don't buy into the statistics as a limitation to what you can achieve."


Get our daily business news
Sign up to our free email news updates.