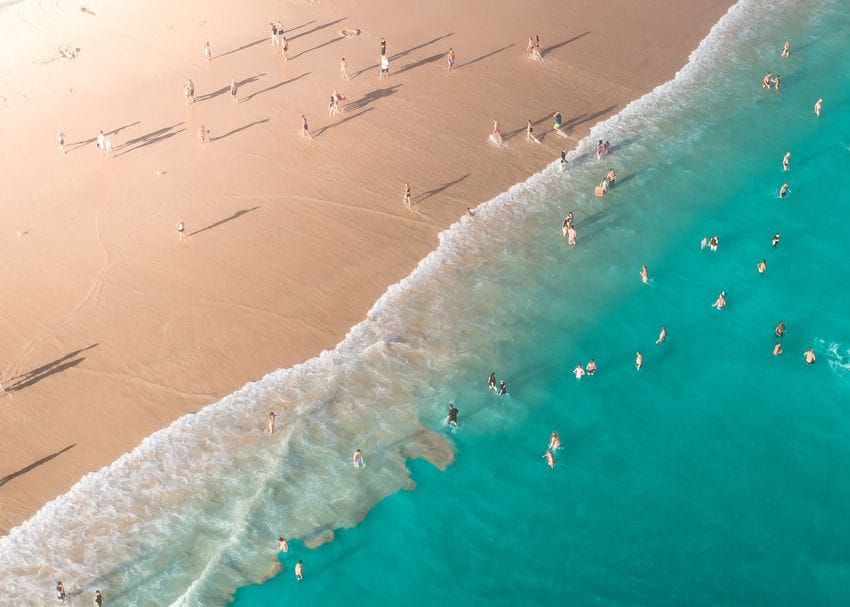 Accessible online courses pave path to pandemic recovery
Businesses and organisations across the country are lending a hand where they can during the COVID-19 crisis, whether it be out of compassion, mutual interest or what economists call positive externalities.
In the case of The University of Queensland (UQ) Business School, one area this spirit of solidarity can be seen is through the substantial subsidising of courses in leadership, design thinking and tourism management to help businesses and job seekers pivot, innovate and manage staff.
Taught by top teachers and experts in their fields, the university is helping Australia's workforce upskill. For $8 (normally up to $533), those that enrol will receive a verified certificate of completion, along with a new set of skills and tools to arm them with innovative new approaches for a changing job market.
Dean of UQ Business School, Dr Michael Brünig, says the campaign's purpose is to offer hope to individuals who may have lost their jobs and would like to lift their competitiveness in the marketplace.
"A lot of businesses are struggling or having difficulties, and the courses we offer provide skills that are beneficial for people to learn in order to actually thrive in situations of crisis," says Brünig.
"You get access to reading material, there are videos online, there are checkpoints, and when you sign up you have access to a level of facilitation whereby you can ask questions and interact with others.
"The courses are multi-modal in that sense, and you can break them up into portions so you don't have to do everything at the same time. You can pace yourself."
The specific courses on offer include: Design Thinking and Creativity for Innovation; Leading High-Performing Teams; and Tourism & Travel Management.
Brünig says the Design Thinking and Creativity for Innovation course is about ideation and working out how to think about "the next big thing". He also believes it is perhaps the most relevant course for entrepreneurs as it teaches different approaches to innovation that can be taken when starting or leading your own business.
Meanwhile, the leading high-performing teams course addresses aspects of leadership that are not necessarily tested when it's business as usual.
"The crisis actually brings the question of leadership to the forefront, and in this course you can learn a lot about that and forming high performing teams who are robust and resilient in times of crisis," he says.
"We're proud to offer these online courses from our top researchers and teachers who are internationally acclaimed, with deep connections to real-time industry challenges, to help translate their cutting-edge insights to those who are hard hit."
Brünig says tourism has been one of the hardest hit sectors of the economy, and was even struggling before COVID-19 with the bushfires. This is why Tourism and Travel Management was chosen for the campaign to assist in the recovery effort.
"We do expect the sector to bounce back, and we want to help drive and build the capacity to do that. It's so important, and this course is to upskill people on leadership and direction, specifically in the context of the tourism industry," he says.
Tourism outlook
Associate Professor Gabby Walters, an expert in tourism disaster recovery who helped craft the Tourism and Travel Management course, recently conducted a survey of Australians' domestic travel intentions once COVID-19 restrictions are lifted.
Her study led to the report "Good times ahead for Australia's Tourism Industry: Proceed with Caution", with the key finding that 58 per cent were keen to travel as soon as it is perceived as acceptable to do so.
A third of those surveyed want to travel as soon as restrictions are lifted, another third plans to wait 12 months, while 15 per cent claim they would not be in a financial position to travel for at least a year.
"One of the really great insights from the study, is it unearthed one of the main reasons people want to travel is to help the local tourism industry, so I think those workers who are hard hit by the sector slump have hope to keep upskilling to return," says Walters.
"The industry will need to adapt to the new normal though, as the study revealed tourists are going to give more weight to issues of trust and cleanliness for their travel decisions.
"There's going to be an expectation on the industry that they have their customer's health and wellbeing as the number one priority."
She adds a lot of accreditation is likely to come in as well.
"I know the Queensland Tourism Industry Council has the COVID Clean accreditation that they're rolling out."
Prime Minister Scott Morrison recently highlighted Australia is a net importer of tourism to the tune of around $20 billion a year, and that's a gap that domestic tourism operators could tap into.
Walters says international tourists tend to contribute a lot more to our economy than domestic tourists, but there's certainly going to be a lot more domestic travel post-COVID than there would have been normally.
"People who may have been considering Bali or Thailand for their Christmas holiday will now be changing their focus to Australian destinations, not just because the borders are closed, but because Australia may now be considered a safer option due to the country's handling of the pandemic and the trust people have in our tourism industry to keep them safe," she says.
"Australia is rich in beautiful, inspiring and culturally diverse destinations."
Upskill and crisis-proof your career or business with one of the subsidised courses on offer from UQ Business School.
This story was written in partnership with The University of Queensland Business School.
Never miss a news update, subscribe here. Follow us on Facebook, LinkedIn, Instagram and Twitter.
Business News Australia
Ranks among the world's top universities, as measured by several key independent rankings, including the CWTS Leiden Ranking 2020 (31)*, U.S. News Best Global Universities Rankings 2020 (36), the Performance Ranking of Scientific Papers for World Universities 2019 (39), QS World University Rankings 2021 (46), Academic Ranking of World Universities 2019 (54), and Times Higher Education World University Rankings 2020 (62).
180 UQ staff (including honorary and adjunct appointments) and emeritus professors are Fellows of Australia's five learned academies, AAS, AAHMS, ASSA, ATSE, and AAH.
UQ is one of only three Australian members of the global Universitas 21, a founding member of the Group of Eight (Go8) universities, and a member of Universities Australia.
More from UNIVERSITY OF QUEENSLAND