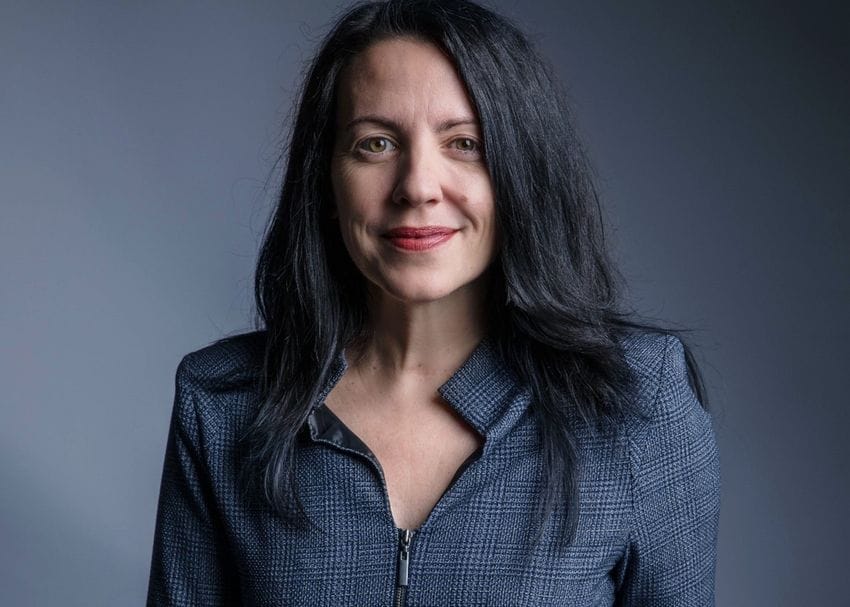 Leaders who don't adapt to technological change risk being left behind
There is a real sense of urgency towards technological adoption at the moment, but how does a leader deploy new systems without staff fearing for their jobs?
And even once new technology is integrated into an operation, what are the unintended consequences a leader must consider?
Answers to these critical questions will vary, but one thing is for sure - it takes a strategic mind to plot a new course for an organisation.
Dr Nicole Hartley (pictured) from the University of Queensland (UQ) Business School says the uptake of AI, data integration, automation and robotics has accelerated at a much faster rate than expected during COVID-19.
"Where we are right now in this age of disruption is where we were supposed to be in about five years from predictions that I saw earlier this year," says Dr Hartley, who is the director of the UQ MBA program, which was ranked #1 worldwide for student quality in The Economist's 2019 international ranking.
"Leadership is under stress and this is only going to increase in the wake of the pandemic, coupled with other trends around automation and advancements in AI and machine learning."
High-profile board overhauls and scandals over recent months have put corporate Australia under heightened scrutiny, so at Business News Australia we ask Dr Hartley for her thoughts on how this might tie in to technological mega-trends.
"I think what automation, and digitalisation in particular, gives us in this age is transparency and a much sharper focus on ethical behaviours and practices."
Dr Hartley is currently engaged in research into whether boards should have a member who is in charge of digital responsibility.
"It's becoming increasingly apparent that what we need in organisations is to look at corporate responsibilities in how we're utilising data, where it is being used to shape behaviours and how we interact with stakeholders both within and outside of our organisations," she says.
"We're looking at how we can use data to help us inform better practices; to increase diversity including gender equality practices; and develop human-centred approaches to the increased adoption of advanced technologies.
"All these things are really rising to the forefront in boardrooms at the moment."
She says for now most companies are approaching these technological trends to gain competitive advantages, but the potential for unintended consequences - particularly around data privacy and protection - will become increasingly important.
"I think this is something that many companies haven't really had the opportunity to strategically embed yet - particularly in terms of the end-to-end streamlining of data privacy and the responsible use of data," she says.
"Responsible leadership and ethical data integration is something we're passionate about instilling in our MBA program."
"With the advanced adoption of AI and machine learning into numerous business functions there are increasing questions that business leaders need to respond to. Where is our data coming from? Are our machines and robots able to integrate this data correctly? And how are we not biasing the data that we're giving them?"
Dr Hartley says no one person could have all the answers to these questions, but a strategic understanding allows you to better draw on the expertise of others and see the whole chess board rather than just a few pieces.
She emphasises the UQ MBA helps give leaders the skillsets to navigate these kinds of challenges and difficult questions under conditions of uncertainty, instilling in them a growth mindset that is well-informed, strategic and collaborative.
"A good MBA is one that gets people to ask questions," she says.
"The MBA experience should not only consist of absorbing knowledge in terms of frameworks or tools.
"From a leadership perspective, it will also help you ask the right questions of the right people and get into the right conversations, really learning to interrogate not only from an inquisitive and curious angle, but from a creative angle and importantly from a moral and ethical angle," she says.
Combined with a strong networking component with peers from a diverse range of industries and backgrounds, the program challenges single-minded approaches to leadership and prepares graduates to succeed in these rapidly-changing times.
The UQ MBA layers up learnings to give students a strategic-level understanding of what's at play within an organisation from logistics through to marketing, finance, IT, innovation and so on.
"The disruptions we are facing are going to be part of a big learning curve for a lot of people in business, particularly for those in leadership roles," she says.
"What we need to do is look at the ways in which AI and robotics can supplement and help workers in their roles, and focus on creating an environment where we're really supporting and enabling others to tap into their creativity and human ingenuity.
Register to attend the UQ MBA Information online webinar on Thursday, 8 October or Tuesday, 10 November 2020and then apply to study an MBA before the closing date on 30 November 2020.
This story was written in partnership with the The University of Queensland Business School.
Never miss a news update, subscribe here. Follow us on Facebook, LinkedIn, Instagram and Twitter.
Business News Australia
Ranks among the world's top universities, as measured by several key independent rankings, including the CWTS Leiden Ranking 2020 (31)*, U.S. News Best Global Universities Rankings 2020 (36), the Performance Ranking of Scientific Papers for World Universities 2019 (39), QS World University Rankings 2021 (46), Academic Ranking of World Universities 2019 (54), and Times Higher Education World University Rankings 2020 (62).
180 UQ staff (including honorary and adjunct appointments) and emeritus professors are Fellows of Australia's five learned academies, AAS, AAHMS, ASSA, ATSE, and AAH.
UQ is one of only three Australian members of the global Universitas 21, a founding member of the Group of Eight (Go8) universities, and a member of Universities Australia.
More from UNIVERSITY OF QUEENSLAND