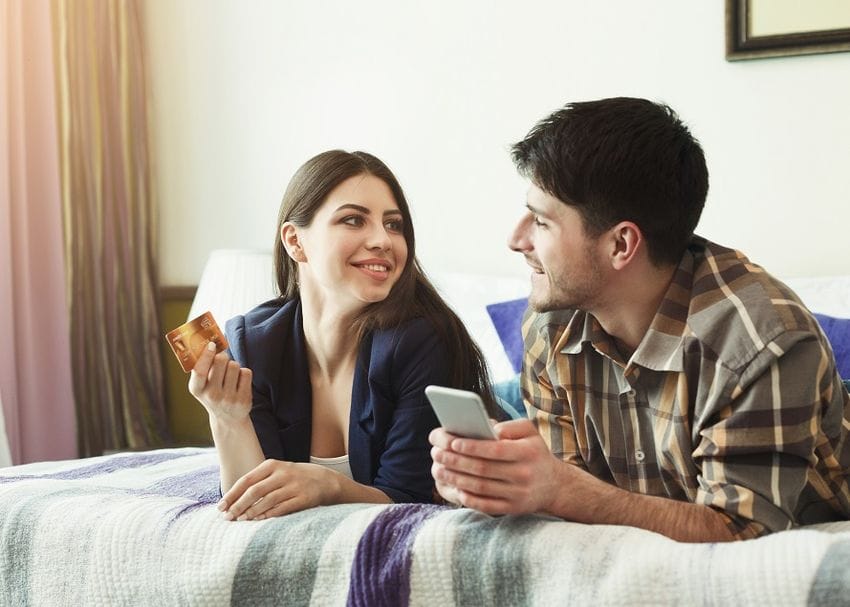 From affordability forecasting to white label: Fupay empowers merchants, consumers with innovative buy-now pay-later solution
"We didn't set out to build a BNPL platform. We set out to build an holistic cash flow management solution and help people make more informed and smarter spending decisions," says Fupay managing director and founder Michael Fredericks.
There is no doubt buy-now pay-later (BNPL) has changed the retail landscape dramatically in recent years, offering a new form of credit with flexibility that resonates with younger demographics and has breathed new life into retail sales worldwide.
Born out of discretionary retail, the phenomenon has traditionally allowed users to incrementally lift their spending limits through a demonstrated ability to pay back in time, with a backstop of late fees or being cut off entirely if payment expectations can't be met.
But what about those consumers who can pass these hurdles but struggle to save or meet their financial goals, putting themselves at risk of future vulnerability?
And what about consumers who need short-term credit to smooth out everyday spending and overcome bill shock?
Founded four years ago by Michael Fredericks, Fupay has developed its own innovation that seeks to address these questions while also evolving BNPL to meet the needs of everyday merchants, in addition to white-labelled solutions whereby a merchant can bring the whole process in-house.
It is a value proposition that in a short space of time has already attracted more than 170,000 users and merchant integrations with the likes of Chemist Warehouse, IGA Marketplace and Foodworks, while a $10 million capital raise to propel further growth is due for completion by the end of 2021 with backers including Chemist Warehouse and Gandel Invest, alongside interest from a number of banks and financial services companies looking to get in on the act.
Fupay's affordability assessments add a proactive layer to the BNPL concept, providing transparency to consumers so that any potential red flags are addressed early, but without the stale ethos of non-spending found in many budgeting apps.
Instead, the company's motto is "Live Large. Take Charge", harnessing the power of algorithms to tailor BNPL to their unique financial circumstances and lifestyles.
"Fupay provides our members with a holistic cash flow management platform that utilises their data to forecast their cash flow across future pay cycles providing actionable insights to assist them to manage their money," Fredericks explains.
"Fupay's algorithms analyse each customer's transactional data to predict income, upcoming bills and spending behaviour in real time. When members have excess cash, they can plan to invest or save for cash flow shortfalls or to avoid 'bill shock' they can see coming in upcoming pay cycles.
"When they are going to be short of cash they have options, including the option to use our responsible payment smoothing or BNPL feature."
Fredericks highlights members can visualise the impacts of spending and borrowing money on their future cash flow before making decisions.
"Importantly, we as a business have that insight into every person who uses the product, and if they do apply for credit and they can't afford it, we don't lend it to them," he says.
"It might mean that we'll approve someone for a small amount of credit today and deny them next month, because they can't afford it at that point in time.
Another tool within the platform is the 'SmartSpend' function, using spending data to identify switch-and-save, cash back, and rewards options.
"The combination of these features provides options to manage cash flow beyond just borrowing money. Members are empowered to change their relationship with money," he says.
The transparent, responsible BNPL offering is also a plus for merchants, with 'consumer pays' or 'merchant pays' options depending on the type of business concerned.
"If it's a classic merchant pay situation it's for discretionary spending like fashion retail, where there are plenty of margins and the merchant's happy to pay to get the increased sales basket," he says.
"Then there are categories like fuel and convenience which are low margin businesses – you can't charge a merchant 4-6 per cent on a business that only has a small margin, but the consumer wants the product, so that's consumer pays with a 5 per cent fee."
The Fupay founder says the service is gaining considerable interest amongst businesses in everyday spending categories.
"The greatest need for payment flexibility is for everyday categories like groceries, petrol, energy, insurance, rent," Fredericks notes, adding those merchants who white label can customise the BNPL solution to suit the desired consumer experience with the added benefit of retaining spending insights.
Want to learn more about how Fupay's lifestyle cashflow money managment solutions can be customised for your business? Register here for more information.
More from Fupay
"We didn't set out to build a BNPL platform. We set out to build an holistic c...
Fupay