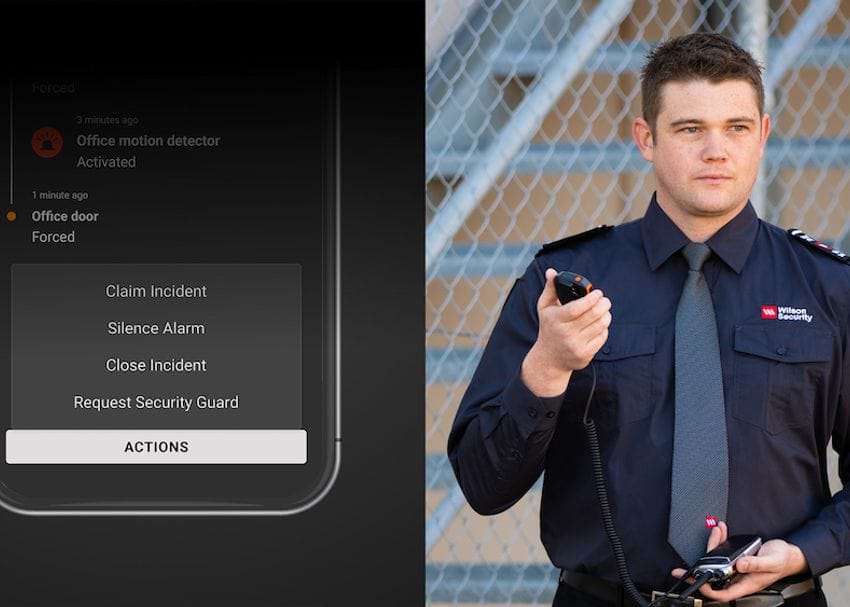 Gallagher and Wilson Security bring peace of mind to businesses with guarding integration
Security technology leader Gallagher and leading Australian security company Wilson Security have together launched a Guarding service within Gallagher's cloud-based security solution.
The cloud-based solution offers customers complete control of their security system through their smartphone, via an app. In the event of an alarm, customers receive a notification, enabling them to investigate further, silence the alarm, or – through the seamless integration with Wilson Security – request a security guard to check on the site.
Gallagher senior product manager Lisa Tubb says this level of communication between the customer and guard is unmatched in the market.
"With this feature already successfully operating in New Zealand, we've seen customers save both time and money as they're no longer dealing with a middleman or paying for false callouts," Tubb said.
"We're very excited to collaborate with Wilson Security to extend this service to our customers across Australia. Adding Guarding to the product gives our installer network an additional layer of security."
Gallagher and Wilson Security have been working closely since the announcement of a national channel partnership earlier this year.
"The partnership with Gallagher is enabling us to deliver leading integrated security solutions to an even larger customer base," says Wilson Security CEO Nick Frangoulis.
"Our Wilson Protect Plus package incorporating Gallagher's cloud-based solution is next generation security, aligned with how people work in today's world."
With the Guarding service enabled, customers can request a guard directly from the app or enable automated guarding where the system will automatically request a guard in an alarm incident. Customers will receive regular update notifications indicating the guard has arrived on site and departed, followed by updates on their actions on site and a final report.
The Guarding service was launched in Australia on August 3. Visit security.gallagher.com/Solutions/SMB to find out more about Gallagher's next generation cloud-based solution.
A technology leader in integrated access control, intruder alarms management and perimeter protection, Gallagher's security solutions are in use within the highest levels of national and local government, military, commercial, industrial, healthcare, transportation, academic organisations, and small businesses in more than 130 countries. Visit https://security.gallagher.com for more information.
More from Gallagher
Security technology leader Gallagher and leading Australian security company Wilson Sec...
Gallagher