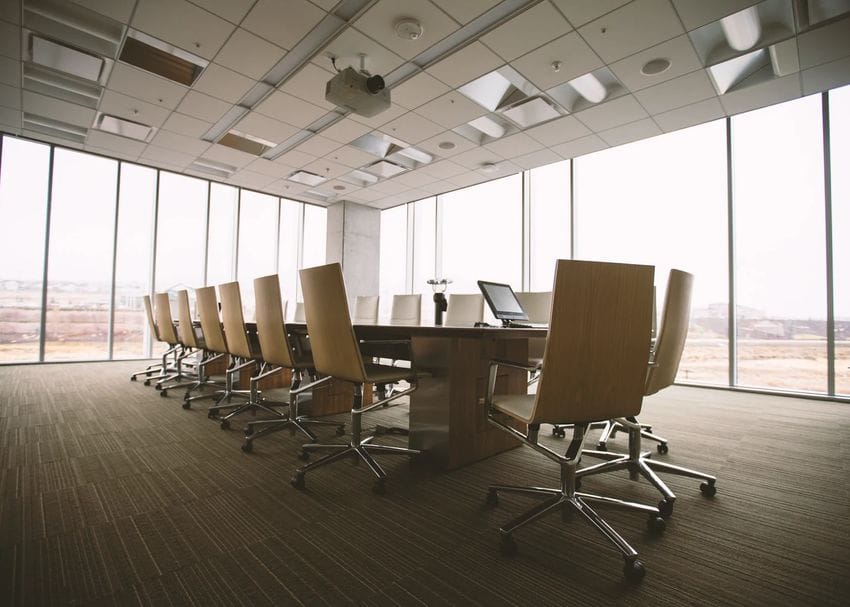 OnBoard a cloud-powered game changer for board meetings
With a proven track record in North America and Europe, electronic board management portal OnBoard made a splash with its Australian market entry last year as its new Asia-Pacific hub. Now the brand is rapidly expanding its presence here thanks to a potent mix of secure collaboration functions, cloud capacity, Zoom integration and ease of use.
Board directors and C-suite executives are notoriously time-poor, so every minute has to count when they gather to make decisions that can determine the fate of a company.
The age of iPads and Android tablets has brought newfound efficiencies to how board meetings are conducted, and one company that has seized this opportunity is US-headquartered Passageways, known for its
OnBoard
offering that transforms not just meetings but their preparation as well.
"If you've got a board meeting with 12 or 14 board documents all in separate emails, you're getting updated versions and they're constantly being emailed to you, then where is your source? Where do you go to make sure you're reading the latest information?" asks OnBoard Asia-Pacific general manager Paul Stark.
Stark explains
OnBoard
is able to effectively collate all this information into one place, harnessing the cloud so that users can make contributions and queries in the lead-up and during the meeting, supported by a secure framework that is commensurate with the sensitivity of board documents.
"This way when you get to the meeting you're spending less time asking clarification questions or getting yourself up-to-date, and you're spending more time being forward looking rather than backwards looking," he says.
"You know that directors are getting the right information, and it gives them enough time to digest these very large board packs and prepare adequately for the meeting itself."
These are key advantages from a governance standpoint, but Stark believes it is OnBoard's cloud exploitation that sets it apart from the rest.
"A lot of our competitors have an older architecture, and we engineered it again last year to add a data agent - we can now start providing data to help boards run their meetings better and make better decisions," he says.
"One way to think about this is the boardroom is about the last place in the organisation that adopts the technology. So you'll have of applications that are already using data to drive insights but have not yet really made it into the portals."
He says OnBoard has been ahead of the curve of cloud computing trends for years now, but the agility and effectiveness of its software design framework came to the fore amidst the changes brought by COVID-19.
"COVID forced everyone to work remotely. You then needed some technology for the board communication, in which Zoom and Teams are the predominant ones," says Stark.
"Zoom proved to be the most popular video conference tool, hence we integrated OnBoard and Zoom, and it's allowed for the seamless continuation of board meetings and leadership within organisations in this COVID period.
"In mid-2020 in the space of under eight weeks we turned around the OnBoard integration with Zoom, and that's a great example of cloud exploitation," he says.
Stark notes the platform is compatible with other virtual meeting systems as well, and the team is currently working on integration with Microsoft Teams.
"This is where the cloud culture came in. First of all we have the architecture within the software to be able to code that in very quickly," he says.
"We have the culture of development in the cloud where we do many small releases rather than one massive release every nine months, so we could get something out in a short space of time."
More information at [email protected] or visit onboardmeetings.com
More from OnBoard, by Passageways