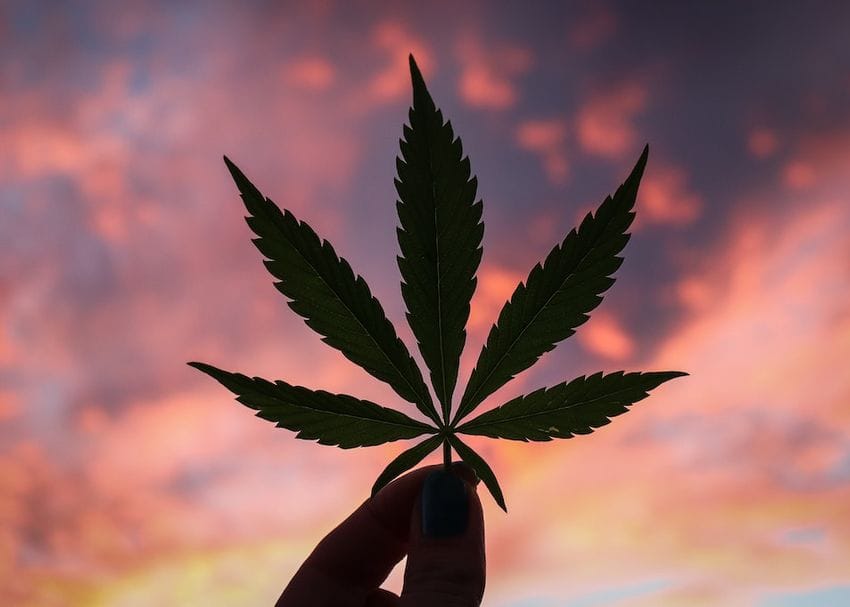 PharmaCann eyes initial public offering as growth soars during pandemic
Australian privately held cannabis company PharmaCann Global has until recently kept a relatively low profile.
Led by Victor Caprio, PharmaCann has reached some impressive milestones since its inception as a fully licensed cannabis company in 2017.
Founded on the motto "We Truly Care", Caprio and his team have set their sights on building one of the largest medicinal supply networks in the country, whilst growing PharmaCann's unique and innovative Plant to Patient program.
"We realised pretty quickly that quality and cost would be the main driver for long term success in the Australian market," says Caprio.
"Our fundamental approach from the beginning was to allow patients to have streamlined access to our medicines at a fraction of the cost of some of the bigger players in the industry."
From their high tech facility located on Queensland's Gold Coast, Victor and business partner Nicholas Quinn have quickly built a major education and telehealth consultation platform for General Practitioner's, Pharmacies and Specialists spanning three states.
"We have educated more than 1,000 doctors both here in the South East QLD as well as NSW and Victoria," says Quinn.
"Our model focuses on education for doctors and affordability for patients, first and foremost. We believe that no patient should be deprived of essential medicine because of the traditional high costs of some of the products available to patients in the market.
"The demand from patients is both humbling and overwhelming. Unfortunately, there are more patients than there are doctors, so our model focuses on streamlining consultations with General Practitioners on a daily basis by using technology and ongoing support as our foundation."
This strategy has driven PharmaCann to focus on a number of key quality and cost factors that allow them to supply and manufacture medicines that meet our Australian quality standards at the very lowest price in both Australia and New Zealand.
Quinn confirms, "We can proudly say that we have the most affordable cannabis medicines in both Australia and New Zealand, with more affordable products being rolled out every month."
Additionally, PharmaCann is working with its clinical consultation partner, The Cannabis Centre and other pharmacy groups, including Chempro chemists for the rollout of The Cannabis Centre TeleHealth App Platform.
This app will allow patients to have a teleHealth consultation in the privacy of their home or when they are on-the-go, with the added benefit of having their prescribed medicines dispensed and shipped by online pharmacy partner, Pharmacy Direct.
"This is revolutionary for the industry, and in these uncertain times where social distancing is a strong consideration for our community, having a The Cannabis Centre Platform available Australia wide can provide a safe alternative consultation method for Patients," says Quinn.
"Streamlining access to Medicinal Cannabis for the patient community in this way will be the new-normal in this space."
PharmaCann is engaged in a Clinical Research Program with a leading Australian university for the research into the safety and efficacy of numerous alternative therapeutic types, including cannabis.
This research will allow for new products to be developed for a wider patient group throughout the community, and will also allow for multiple cannabidiol (CBD) products to be entered on the Australian Register of Therapeutic Goods (ARTG) as Schedule 3 Over The Counter (OTC) medicines. PharmaCann currently has four unique CBD formulas being evaluated for Schedule 3 OTC endorsement and distribution.
This rapid, but sustained growth put the company in a profitable position for almost the entirety of 2020.
"When the COVID-19 virus hit, we thought that our business could be negatively affected, but we have seen the complete opposite," Caprio states.
"We are experiencing month on month growth and our costs have now decreased due to the volumes of product we now supply to patients.
"We now have the confidence of a strong proof of concept, with a profitable and scalable business model. It's now time for us to take it to the next level."
PharmaCann is planning a new IPO on the ASX in the coming months.
The sector has seen a boom and bust trend over the past 12 months with very few, if any turning a profit.
"The sector is crowded with companies, of which some will not be around in two or three years' time," says Caprio.
"We plan to bring our fresh and profitable model to the market, as we won't be going to the ASX as a start up and just hoping for the best, by contrast. We have partnered with key players in the pharmaceutical industry with decades of solid manufacturing experience and export success.
"We will incorporate a pre-existing manufacturing success story into our Global program and move the cannabis industry into the mainstream."
In the lead up to the IPO, PharmaCann will commence its manufacturing operations here in Australia. This strategic move will give PharmaCann the ability to deliver the lowest cost Medicinal Cannabis medicines in the market to the broader community.
To learn more about PharmaCann, please visit www.pharmacann.com.au or contact +61 7 3063 0420 for more information.
If you would like to enquire further regarding the Medicinal Cannabis Prescribing Program, visit www.thecannabiscentre.com.au or call the Team at +61 7 5619 6805.
More from PharmaCann
Australian privately-held cannabis company PharmaCann Global Pty Ltd is eating up one o...
PharmaCann
Australian privately held cannabis company PharmaCann Global has until recently kept ...
PharmaCann