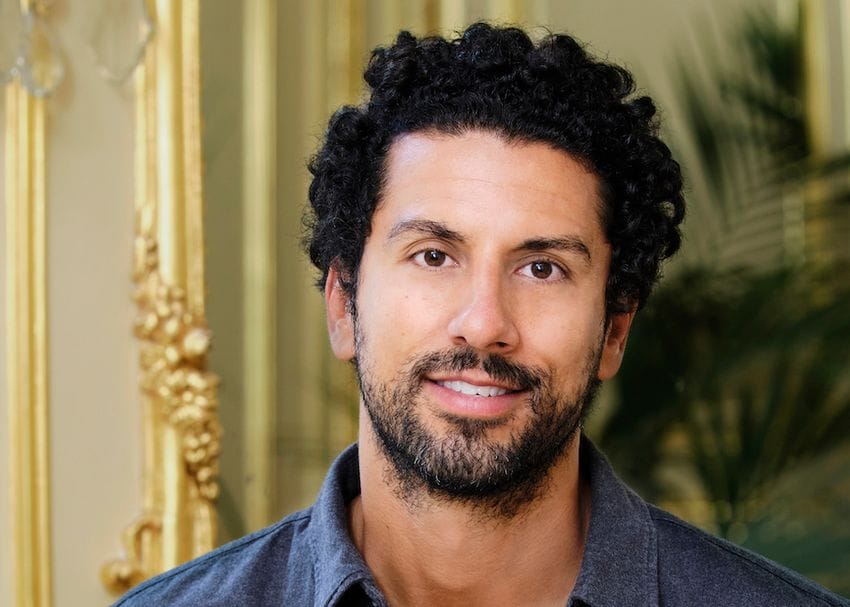 Six lessons from growing a global business
Eight years after launching Aircall, we have recently achieved a US$100 million ARR, entering a fairly small circle of Centaur companies.
On paper, it sounds like rapid and consistent growth, but behind the scenes, it wasn't always a smooth ride. Sure, you can have a great idea for a new service or product, but so many aspects of execution can go wrong along the way.
In fact, statistics from the ABS indicate that about 48 per cent of Aussie startups launched in 2017 did not survive beyond 2021, which was even higher than the 10 year average (<40 per cent). And among them, many were probably profitable.
Having weathered some serious threats to our business, I wanted to share a few of our success factors and learnings with fellow entrepreneurs. While they won't guarantee your success, I'm hoping it will help some to thrive, and maybe grow their business to a US$100 million revenue one day.
Go global early
Australia's market size is limited, and so is the total addressable market.
We started Aircall in France, but quickly expanded to the US. It wasn't driven by ambition, but rather the need to find investors to back us up.
We ended up finding them, and thanks to their network, joined a local incubator, which has been instrumental to our success. Today, 85 per cent of our revenue comes from outside of France, and moving outside of our home market early has contributed to our success.
It isn't only about expanding your TAM, but also your horizons. You may meet people who will change the fate of your business, whether by expanding your network, or bringing you knowledge, experience, and even funds, all of which happened to us.
Enjoy it or stop it
You don't want to grow a startup for the wrong reasons.
From my perspective, the only good reason to do it is passion, and passion is what helped me and my co-founders stay the course in tough times.
Building a business entails many sleepless nights, challenges and adversity to overcome, and is generally a bumpy ride. But it should also be exhilarating, and fuelled by passion, otherwise, you will quickly run out of steam.
If entrepreneurship turns out to be more painful than enjoyable, re-evaluating your commitment to see the project through may be the healthiest thing to do.
Anticipate hypergrowth
You may not see it coming, but when all the stars align, your business can enter in hyper growth mode, and you want to be ready for it.
Our first few years were not easy, but when we finally got all the parameters right, it was huge. We went from "just" US$16 million ARR in 2018, and 100 employees globally, to a $US132 million ARR, and more than 750 employees in mid-2022, including more than 50 in Australia where we opened in January 2021.
While hyper growth is a thrill, it also kills businesses that are not ready for it. You want all functions of your company to be in the starting-blocks and ready to operate in hyper growth, or it could become really dysfunctional and tough for existing teams.
It includes an HR team able to recruit at a fast pace, account teams ready to onboard large volumes of new clients, or enough sales and customer success people to take care of them. You also need to fund this huge growth, so at the first signs of acceleration, consider a new capital raising, putting hyper growth at the core of your pitch.
Plan for crisis
Some events can seriously threaten your business, and you want to make sure you will survive them. For us, it was losing 60 per cent of our customers when we decided they had to pay for our beta, serious threats to our revenue when we had to pause the whole business for three months to fix our product, or losing talents, customers and funds when COVID hit. There were some tense moments, but we were lucky enough to make the right decisions throughout.
Crises don't happen only to others, and having a plan to cope with diverse scenarios can ensure your survival. Especially if your startup is in its infancy and still fragile.
How many entrepreneurs would laugh at you if you went back to 2019 and ask if they have a plan to face a global pandemic? Do you know what to do if a co-founder is publicly accused of sexual harassment? What if a cyber attack takes your business down for a few days? When you have spare time and energy, you want to hire some crisis pros and get ready.
Sell a solution to a problem
It may sound like a basic one, but I still see many businesses pitching their product rather than a solution to a problem.
In my years in finance, I witnessed the shortcomings of legacy phone systems. I couldn't fully remember my interactions with each customer or when they happened, or new colleagues on the floor had to wait a couple of days for their new phone to be set up. This is when the idea for Aircall burgeoned in my mind, and when pitching Aircall, it is all about a solution to those problems, rather than "a cloud phone system".
Spread the passion
Your first recruits will probably share your passion and the thrill of starting this new business. But what about your 800th employee? What is their drive to join the team?
As a business grows, the level of passion, thrills or enjoyment to participate in the growth of the business usually fades among the ranks. And yet, maintaining this spark is essential to make good talent stick around, and keep the business on the path of success.
I can transparently say that at Aircall, we don't offer the highest salaries in tech, but we focus on building a cool culture which I feel is really making Aircallers enjoy working here and with each other.
We also make sure that as founders, we maintain a high level of proximity with the broader team, with weekly all-hands, and events that create opportunities to cascade our passion and drive among the teams.
Back in July, we flew our 800 global employees to Spain to spend a few days together. Initiatives like these create proximity, memories, or even friendships, and help build some loyalty and drive among your people. Make sure you find your own way to transfer the passion.
There may be more useful tips for you in this blog post, and we always welcome conversations about entrepreneurship, so don't hesitate to be in touch with us!
More from Aircall
Eight years after launching Aircall, we have recently achieved a US$100 million ARR, en...
Aircall