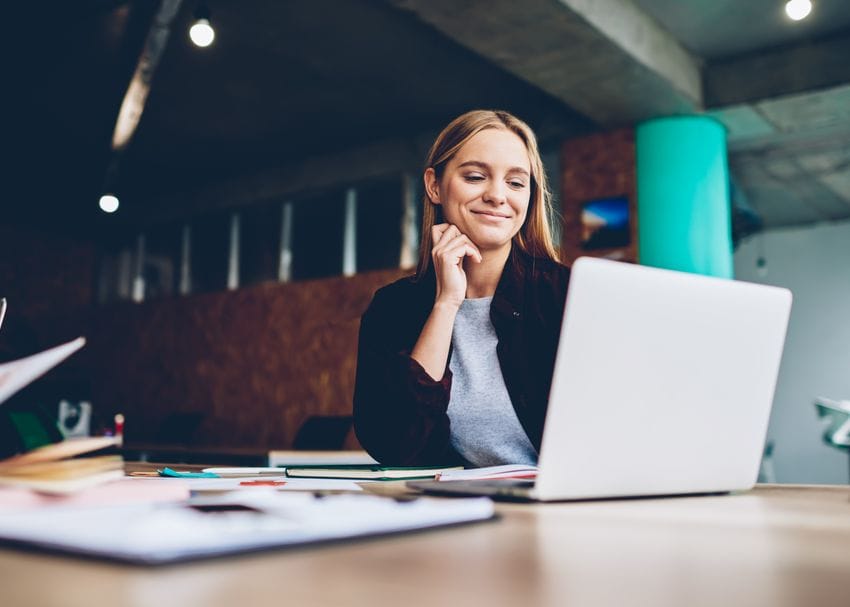 Trade like a pro with eToro's CopyTrader
Whether you're a beginner learning the basics or simply too busy to monitor the markets, it's now easier than ever to leverage the expertise of other traders.
Using eToro's CopyTrader feature, you can automatically copy top-performing traders and replicate their tactics in your own portfolio with the click of a button.
How does eToro CopyTrader work?
The CopyTrader system gives you the option of either copying all of the open trades of an eToro trader or only replicate new trades being made by them.
When copying all of a trader's existing open trades, it will be opened with the market rates available at the time the copy was actioned – not the rates at which original trades were opened.
Trades will have the same stop loss (SL) and take profit (TP) as the original trade and will mirror the copied trader's future actions, including changes in SL and TP or closing of the trade. If the trader you are copying extends their SL by adding more funds to a position, yours will also adjust accordingly. As a result, you may see differences in gain percentage between your copy account and the copied trader's account.
You can also opt to only replicate new trades of the user you wish to copy, ensuring you open a position at the same market rate.
While using CopyTrader, you still retain full control over managing your portfolio. Whether you choose to copy one or up to 100 traders, the option to stop the copy, pause it and add or remove funds is available at any time. There are no management fees or other hidden costs involved.

How to use CopyTrader™ on eToro
1. Set up an account: With a few easy clicks, sign up to eToro via either your email, Google or Facebook account.
2. Choose a trader: You can search for a trader by performance, assets, risk score, and more.
3. Set an amount: Choose a total amount for the copy – the proportions are calculated automatically for you. The minimum amount required to copy a trader is $200.
4. Click copy: Click the "Copy" button to start automatically copying the trader's positions.
Copy the pros: Stocks eToro's top traders will be watching
While it's likely that market volatility will continue in the final quarter of 2022, top traders are keeping their eyes on opportunities that will yield in the long term.
According to eToro's own market analysts, one of the stocks to watch in Q4 is Visa, which has a long-standing history of outperforming market expectations.
The company overcame new challenges in 2022 when it withdrew its services in Russia in response to the conflict in Ukraine.
It also had to deal with the aggressive interest rate hikes imposed by the US Federal Reserve to tame inflation, which had a huge knock-on effect on global exchange rates. Weathering the storm, Visa reported a revenue increase of 19 per cent over the year.
Another company to keep track of is Alphabet, which is the parent company of tech giant Google. Despite battling an industry-wide tech slowdown, it remains one of the top stocks to invest in since it went public nearly 20 years ago.
Based in California's Mountain View, the company reported a third quarter revenue of USD$69 billion, up 6 per cent from last year but lower than analyst estimates of USD$70.9 billion.
"History tells us you need to be invested in markets through the tough times to be rewarded," eToro market analyst Josh Gilbert said.
"On average, the S&P 500 bull market delivers gains of 178 per cent and lasts 60 months. This is over four times larger and longer than the average bear market drops of -38 per cent over 19 months."
Other hot companies to monitor include semiconductor equipment manufacturer ASML Holdings, which counts the likes of Intel, Taiwan Semiconductor Manufacturing and Samsung as customers. The company dominates the market for lithography systems, and are needed to continue to make smaller, more efficient chips
The company gave a bullish revenue outlook, citing strong demand for its machines and announced it will buy back $18.6 billion (€12 billion) of its own stock. The supplier noted that the need for more advanced production will drive demand for its products and services, resulting in annual revenue of as much as $62 billion (€40 billion) by 2025.
Gilbert concluded: "In this current market, investors should take the time to evaluate their personal situations. Never invest more than you can afford to lose, and keep in mind that we are in an environment where inflation is soaring, meaning that the cost of living continues to climb."