41. Troy Douglas (32) and Drew Bilbe (35)
Nexba
Sydney
Purveyor of sugar free beverages Nexba is looking to put a bit more fizz in its step any day now and take its stacked range to more international markets.
Nexba, which sells sparkling sodas, kombuchas, mineral water and much more (all sugar-free) already has a foot in the export market by selling to the UK.
Whether an interested suitor will come along is still anyone's guess, but the report certainly demonstrates the ambitious goals of co-founders Bilbe and Douglas which closed its first financing round of $6 million in 2018.
The two founded the company in 2010, and by 2012 got the brand onto the shelves of 7-Elevens in Australia.
Since then, Nexba's products have wound up in Coles and Woolworths at home, and Sainsbury's in the UK.
This year, the company also expanded into a new drinks category for the brand: breakfast drinks.
The Nexba 'liquid brekkie' line so far has four flavour options, and are, unsurprisingly, sugar free.
The duo also launched a line of Nexba Nootropics this year - a brain-boosting range for those looking to improve their immunity, focus, and gut health.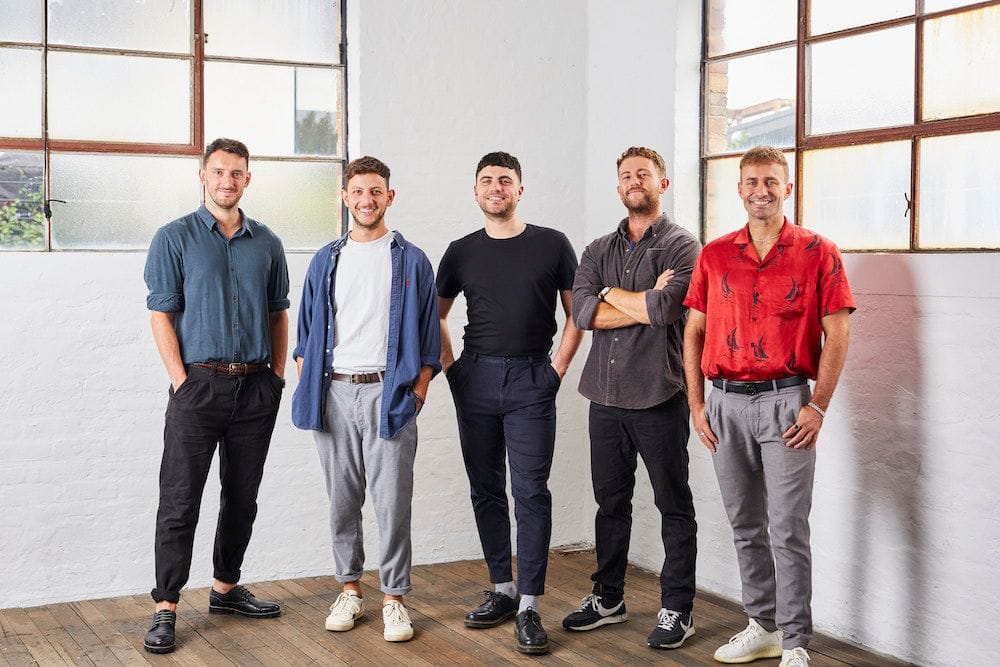 42. Michael Christidis (28), Christian Serrao (29), Nicholas Greco (31), Filippo Palermo (28) and Thomas Caw (32)
Untitled Group
Melbourne
As the organisers of some of Australia's most beloved and attended music festivals and events, Untitled Group had its job cut out for it as COVID-19 restrictions dragged on into 2021.
Against the odds, the five founders did everything they could to keep the spirit of Untitled Group glowing - after all, the show must go on.
With their big money making festivals on ice, including Beyond The Valley, Pitch Music and Arts, Ability Festival and Wildlands, the team pivoted.
During the period Untitled Group ran live-streaming events, launched a domestic artist agency with more than 30 artists already signed to it, purchased South Yarra nightclub The Emerson, and doubled staff numbers.
The company also began supporting Australian brands the founders loved, including investing in fellow Top 100 lister Mr Yum and a $300,000 investment in pear juice brand Bae Juice.
But with things looking brighter by the day for the music and arts industry, Untitled Group is charging full steam ahead with its 2022 programme with more than 100 COVID-safe events planned for the next 12 months.
This includes the return of beloved music festival Pitch Music and Arts, which is coming home to the Grampians in March with a stacked lineup including American DJ Maceo Plex and Australian techno talent Skin On Skin.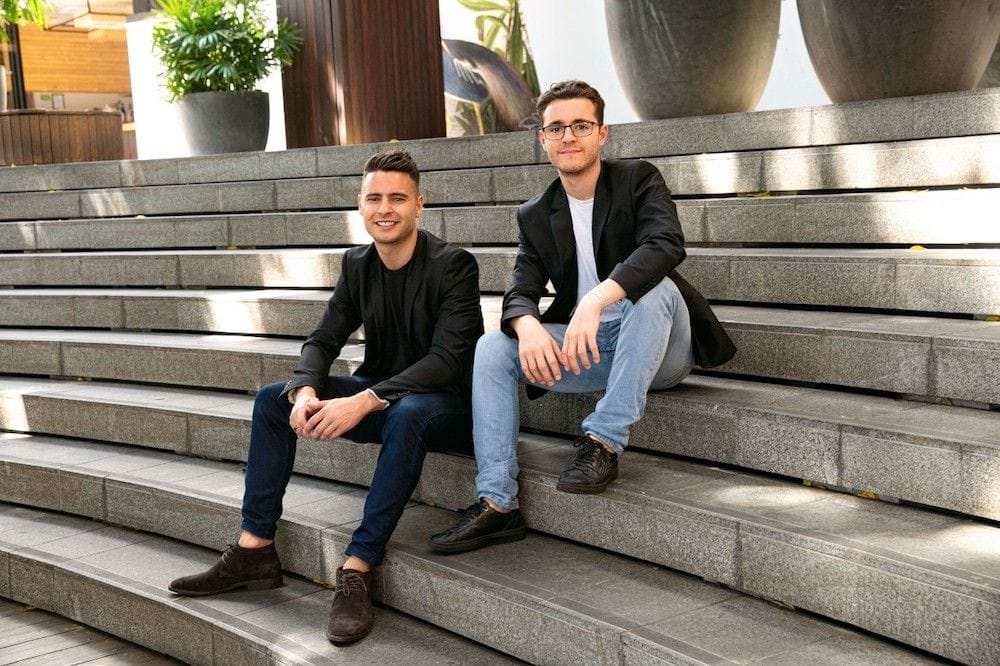 43. Anthony Nappa (28) and Guy Nappa (24)
Oz Hair & Beauty
Sydney
When Anthony Nappa decided to help out the family's salon business by selling hairdressing products on eBay, it gave him the idea to create his own e-commerce experience for customers chasing a bargain.
Helping pack orders from their father's warehouse, his bother Guy proposed they become business partners. From there the duo has built the Oz Hair & Beauty site into a haircare and beauty powerhouse that is now home to more than 400 brands.
While their online site remains the primary focus, the implementation of brick-and-mortar stores also gives customers the freedom to book consultations and find the right product to suit their needs.

The company operates two salons – one in Westfield Miranda and its flagship in the Queen Victoria Building. The latter has been well received post 'Freedom Day' with stylists booked out until Christmas.

"The vision is a nationwide omnichannel experience to be able to click-and-collect Australia wide," says Anthony.

"We are starting in Sydney and we will probably roll out to major cities and then the eastern seaboard because of ease of travel. Then rinse and repeat – just like shampoo."

The arrival of investors Brett Blundy and Accent Group CEO Daniel Agostinelli in October has brought in a new vote of confidence for the company.

In his 40-year career in retail, Blundy has helped build-up brands Bras N Things and Sanity Music. He also owns big stakes in jeweller Lovisa and has invested in notable companies such as Adairs, Honey Birdette and Universal Store.

Agostinelli also brings in an extensive portfolio, investing in multichannel retail brands Style Runner, Platypus and Vans whilst also being the exclusive distributor of Dr. Martens in Australia and New Zealand.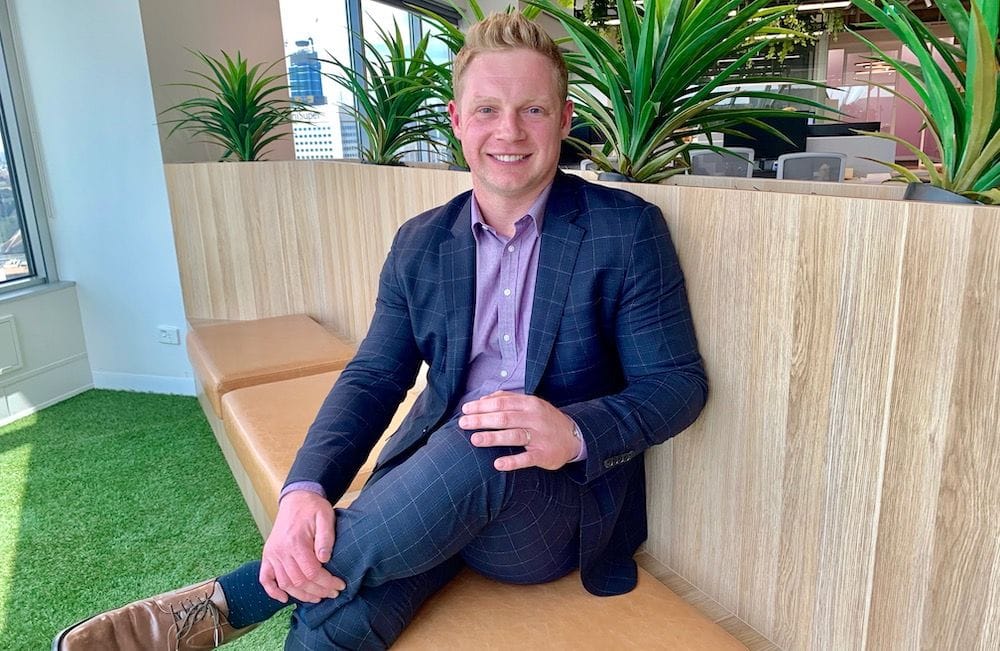 44. Josh Fegan (36)
Althea Group
Melbourne
Josh Fegan's journey from a career in retailing to creating one of Australia's largest medicinal cannabis players underscores this young entrepreneur's strengths in sales, marketing and business building.
A former senior executive of car stereo retailer Strathfield Group, Fegan established Althea Health and Wellbeing in 2016 to capitalise on the then growing movement to legalise medicinal cannabis nationally.
The now listed Althea Group (ASX: AGH), a licensed producer, supplier and exporter of pharma-grade medicinal cannabis, has more than 19,250 registered patients and says it has captured about a quarter of the Australian market. It is also growing globally.
It's been a rapid rise for Althea which has achieved a lot more than many of its competitors in the field over the past five years.
Fegan's marketing skills have helped the company grow, with an approach that is more closely aligned to big pharma than a fledgling start-up. Althea has spent a great deal of time educating medical practitioners of the benefits of the company's products in a one-on-one environment through special events, including dinner meetings.
Althea took its approach to market awareness a step further with the introduction of the Concierge app in 2018, the year the company listed on the ASX.
Concierge is the only software as a medical device included on the Australian Therapeutic Goods Register by a medicinal cannabis company. The app is aimed at both medical professionals and patients to keep them abreast of the latest information about medicinal cannabis and how to prescribe the drug.
This year, Althea made further strides expanding into offshore markets with Fegan saying he is keen to grow the company's footprint across the UK, Germany and other parts of Europe, including France. Fegan sees Europe as the world's largest legal cannabis market over the next five years.
Althea is also expanding into recreational cannabis products and in September announced its Canadian subsidiary Peak Processing Solutions reached an agreement with The Boston Beer Company to launch a new range of non-alcoholic cannabis-infused beverages in Canada.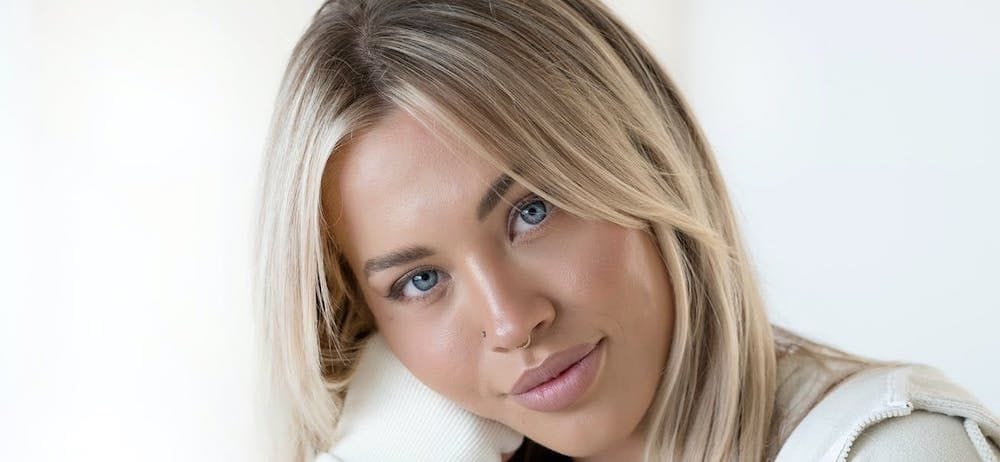 45. Tammy Hembrow (27)
Tammy Fit, Saski Collection
Gold Coast
High-flying social media megastar and accomplished business owner Tammy Hembrow may have been grounded on the Gold Coast through 2021, but her companies were anything but.
In between organising her upcoming wedding to fellow influencer Matt Poole and raising two kids (with a third on the way!), Tammy operates fitness app TammyFit and athleisure label Saski Collection.
Both benefitted from COVID-19 trends: with gyms shut most looked to online alternatives like Tammy Fit, and who can resist a comfy pair of trackies when working from home?!
This enabled Tammy to kick some long-term goals; TammyFit and Saski Collection recently moved into some fancy new digs in Robina, giving both room to flourish.
That doesn't mean the year wasn't without its hiccups - Saski was subject to the same supply chain constraints and delays as every other retailer in Australia was and with borders shut going to fashion events in the US was impossible.
Undeterred, Tammy has instead been focused on improving both entities - adding fresh products to the fitness app including meditation programs and improving the backend as users from the US to Germany and across the world jump on board.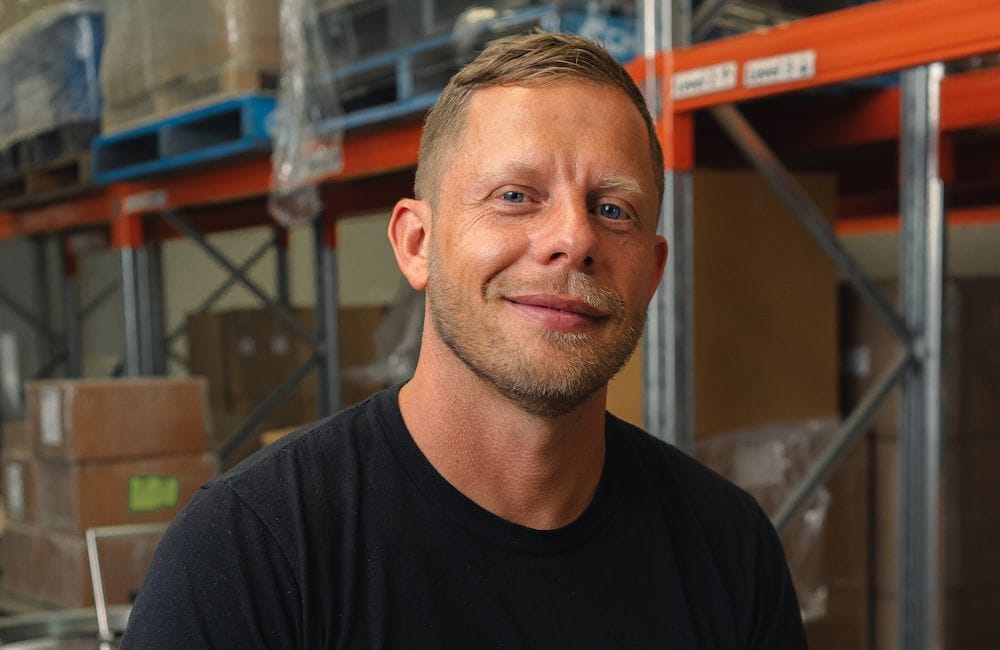 46. Mathew Stillone (37)
Integrity Food Co, Botanika Blends, Protein Supplies Australia, Flexible Foods
Brisbane
With a naturopath father and growing up in the environment of a family-run small health food store in Nimbin, Matthew Stillone is trailblazing an industry that runs through his veins.
It was by no means meant to be however. The now-entrepreneur spent his early 20s in a "dark place" until he had a wake-up call at 25, moving to Brisbane in a bid to turn his life around and raise his son in a healthier, positive world.
"I got sick of working 9-5, Monday to Sunday, putting my son in before and after school care, helping others achieve their dreams and have great lifestyles - I wanted that," he says.
"At that time, I was getting right into health and fitness, as I was selling a lot of supplements to customers but I didn't agree with the products and ingredients, their marketing and the whole industry's dodgy practices.
"I recognised a huge gap in the industry when no one was really doing natural, clean and health-conscious products that were allergen-free and artificial-free - I decided to start my own brand in my home garage back in 2011 and never looked back."
Integrity has made a name for itself white-labelling products for the sports supplements and health food industries, with customers ranging from global supermarket giants to celebrities and some of Australia's most iconic brands.
"We manufacture a variety of products from gluten free doughnut mixes, vegan protein powders, bubble tea blends, probiotic porridges to vegan meat substitutes," he explains.
But in 2021 Stillone finally received some consumer-facing credit for his hard work, with Botanika Blends securing a national distribution deal with Coles for vegan protein cookies and bars, and started direct distribution with Amazon as a wholesaler.
A total of 14 new products were released to the market in FY21 including the vegan protein cookies and sugar-free 'mug cakes', and export deals began in New Zealand, Singapore and India with more on the horizon.
The entrepreneur explains the pandemic has changed the way Australians look at food and their supply chains with 'Australian Made' a stronger priority than before.
"I'm a big advocate for smaller Australian business in general," he says.
"Hopefully we can be more successful so more and more homegrown brands can get a bit of limelight."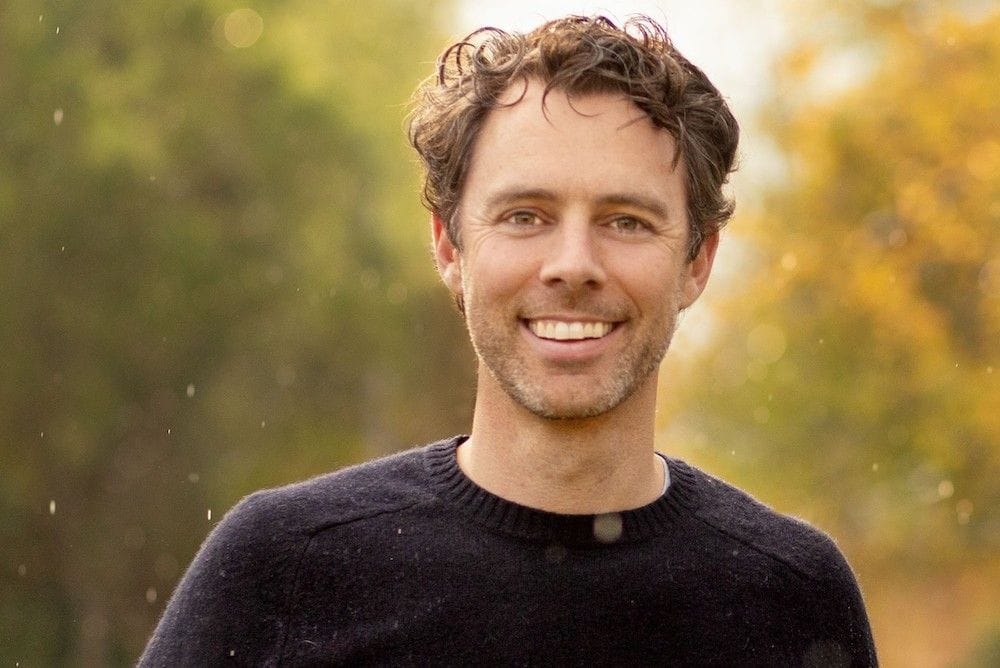 47. Simon Costello (40)
FrankieOne
Melbourne
Serial entrepreneur Simon Costello has founded several companies since exiting the world of investment banking, from UK-based businesses Bopple and Streetbees to Jakarta-headquartered Hyphen Group, but it is FrankieOne that he believes has the greatest potential.
"FrankieOne is materially different to all the other businesses," he says.
And he's not comparing FrankieOne to small businesses either. Data intelligence outfit Streetbees has raised US$64 million since 2015 and is present in 78 countries, while financial comparison company Hyphen has raised US$120 million.
So what is it about FrankieOne that gives Costello such confidence? He explains the unified onboarding and anti-fraud platform, co-founded with Aaron Chipper in 2017 with a diversion from the original plan to be a neobank, provides "fundamental infrastructure" that powers some of the world's major financial institutions.
"What we largely do is we help fintechs, banks, cryptos, etcetera with all the onboarding piece, and next we're starting to get deeper into fraud and transaction monitoring products," Costello explains.
"At the moment the big challenges that banks and others have is they have transaction monitoring but it's all legacy systems and it's very clunky. What FrankieOne does is cloud based - we offer a single API (application programming interface) to access for all these different products."
It's a service the company currently provides to more than 100 global financial institutions, with more likely to join as FrankieOne scales up following its $20 million Series A funding round in October. Clients include three of the big four banks, Afterpay and Zipmex, to name a few.
FrankieOne started opening its US offices this year and plans to open a Singapore office in the first quarter of 2022, followed by a London office shortly after that.
"To switch on products as and when they need them is absolutely game changing - you connect connect and you've got access to 46 countries both on fraud and also risk," he says.
"Our product has 350 different third party vendors and data sources in that single connection, so what we're offering is that ease and convenience of plugging in."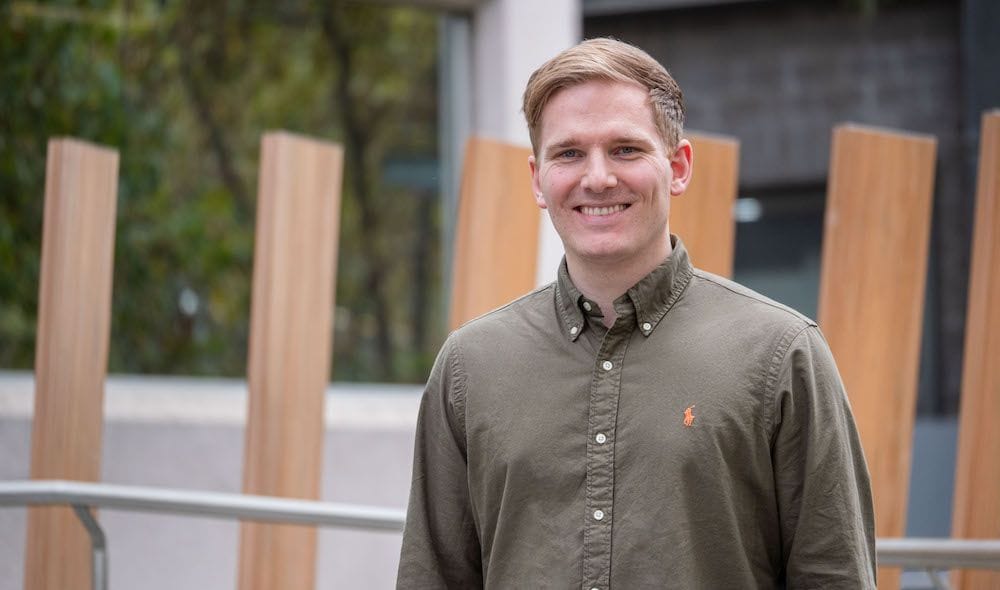 48. Kjetil Hansen (31)
Deliciou
Melbourne
With an almost annual tripling of sales over the past two years and an international expansion that brought US retailer Whole Foods Market into the fold, plant-based food purveyor Deliciou has had a tasty run as it seeks to play a role in changing dietary habits.
"Plant-based diets are better for the planet and better for our health. Our first step is to get people eating one extra plant-based meal a week," says founder Kjetil Hansen, who started the business from his kitchen table in 2015 as he sought to create a bacon seasoning.
Hansen, who first rose to prominence in 2017 with an appearance on Shark Tank in which Andrew Banks invested to gain a 44 per cent share in the business, secured a valuation for Deliciou of $65 million this year in a capital raise led by US venture fund Stray Dog Capital.
Aconex founders Leigh Jasper and Rob Phillpot also took part in the raise, as well as former McKinsey & Co managing partner Adam Lewis and former Blackmores Asia managing director Peter Osborne.
Now Deliciou is looking to raise a larger round with strategic investors to fund working capital to meet the growing demand for its products; demand that has been bolstered by YouTube marketing initiatives with recipes and customer testimonials, leading to a "significant increase in sales", according to Hansen.
More than 2,000 retail stores were added to its network of stockists this year for 13 products, including plant-based chicken and vegan cheese seasoning.
"We have already launched in the US, and are selling into the UK, Europe and China, but we will move to rapidly increase growth in those markets," says Hansen, who is originally from Denmark but moved to Australia to study a Master of Management – a course he dropped out of to start the company.
"Our aim is to become a truly global brand name, and be accessible to every home cook, as well as provide the basis for plant-based meals beyond burgers and sausages."
Problems relating to the pandemic turned out to be blessings in disguise for Deliciou, prompting the company to de-risk and improve its shipping systems.
"When the COVID-19 pandemic really hit, the international passenger flights stopped. This is a huge problem for our business because 80 per cent of our customers are based outside Australia. Overnight, our delivery times went from seven days to 60 days," Hansen says.
"In order to deal with that we had to go and set up a total of five warehouses around the world."
He highlights this quick investment and change in fulfilment strategy has paid dividends, with these warehouses improving shipping times which are now at a record low of four days.
"The global shipping issue actually accelerated Deliciou's global expansion plans through the addition of these warehouses," he says.
"It means we don't need to rely on international passenger flights to rapidly expand, instead we have given ourselves more autonomy and are better able to service international markets.
"Our big audacious goal for Deliciou is to change the way people eat."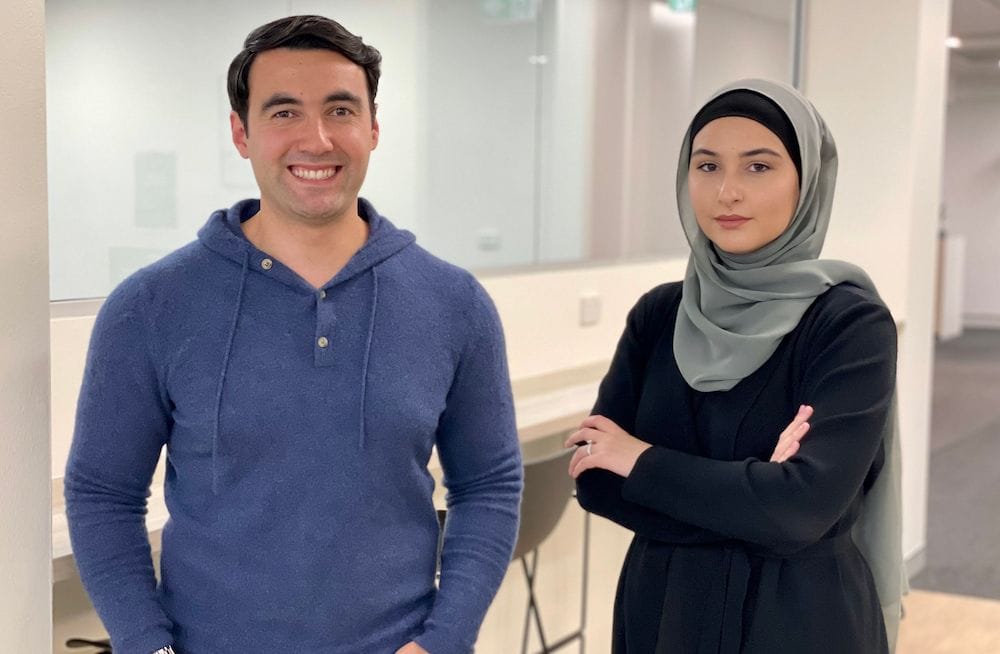 49. Abdul Razak (29) & Samira Razak (23)
Maple Community Services
Sydney
Siblings Abdul and Samira Razak have found a specialty niche within the National Disability Insurance Scheme (NDIS) and are rolling with it, and in the process are challenging the slower systems that have traditionally underpinned the charity-dominated disability services industry.
The business is split into two parts: providing supported independent living to people with disabilities through the almost 20 properties the group owns, and disability support.
Maple Community Services utilises technology in pursuit of an improved customer service the Razaks feel has been lacking in the past for the sector.
The company's origins are in Western Sydney but Abdul says it now offers accommodation "all over Sydney", as well as expansions this year into the rural NSW towns of Orange and Cowra.
"We've gone to those rural areas purely because there was such a high demand for our service, and the specific niche that we provide within the NDIS regarding mental health got us out to those regional towns," he says.
"We've currently got several properties in those towns.
"The way we operate and the technology we use and so forth is really decades ahead of the current not-for-profits that are operating over there."
He explains that while clients are lodged in this housing, Maple gets paid a portion of their disability pension that's counted as rent.
"We support them while they're there until they find long-term public housing," Abdul says.
He believes the same principles that have made Maple successful in NSW are applicable in other states. The company now has boots on the ground in QLD and VIC where it has more than a dozen clients, and has clients in WA.
Maple is expanding in all these states with ambitions to have properties in all three by early 2022.
Abdul explains "multiple" private equity investors have approached the pair, but the bids have been rejected as cash flow can support expansion.
"We want to continue. We've got so much more potential – it's only been three years," he says.
"To be honest there's nothing actually specific that really stands out that could be a threat, only because we're well-funded in the sense that we don't have any loans aside from the property loans - we haven't borrowed any money from investors to start-up; it was all just myself and Samira."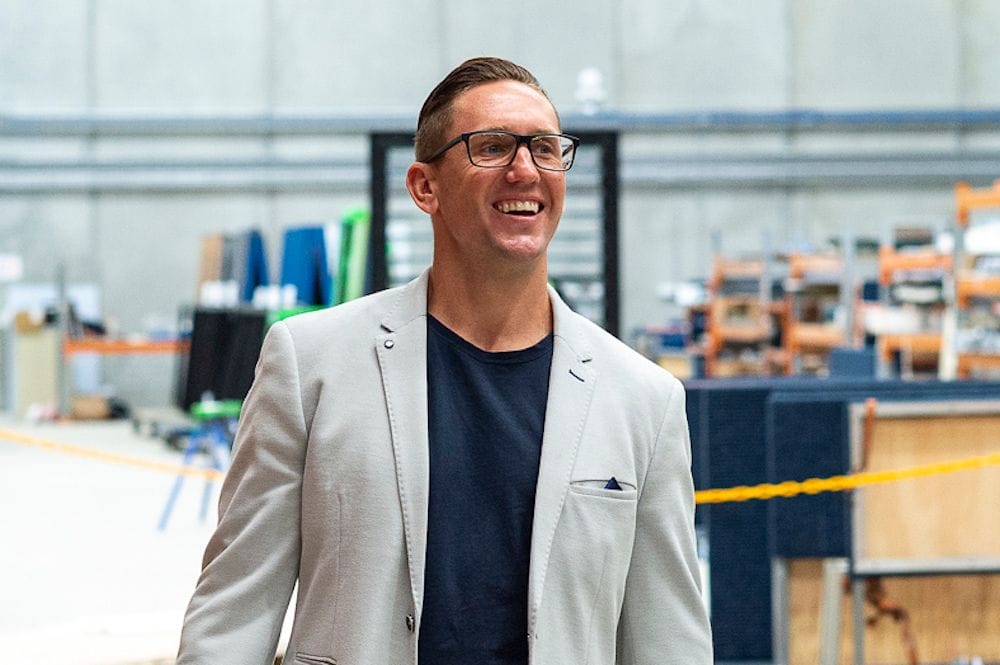 50. Nathan Rust (38)
Safetyline Jalousie
Sydney
After founding louvre windows developer Safetyline Jalousie with his older brother Leigh just over a decade ago, the company has grown a garage operation to a 1,000sqm facility with more than 40 staff, alongside offices in Brisbane, Melbourne and Malaysia.
It was strategic partnerships and targeting the top-end of town that got the brothers their big break, and that trend has continued through major deals with government contracts for schools, Darley Aluminium and more.
The pair have also made a point of supporting Green Star-certified construction projects in Australia, while the development of the innovative SmartAir System in 2019 could not have been more timely with the onset of COVID-19 that unbeknownst to them was just around the corner.
"It's a smart louvre technology that significantly reduces the likelihood of an airborne virus surviving in a room," Nathan says.
"Essentially, this system allows buildings to breathe for themselves with automation and sensors."
He says during times like these there is nothing more important than letting fresh air into a building, reducing energy costs as well.
"When the CO2 levels rise they are designed to open, the air conditioning goes off, the fresh air purges the room, and once the CO2 levels have come back down to a good level they close back up again and the air conditioning is turned back on," he says.
"It's also a system that can run on heat control or different variables like humidity, so they'll open and close to bring the classrooms or indoor area to a safe level.
"We're working closely with our suppliers to bring the costs down as much as we can, so they can be fitted anywhere at a reasonable cost."
However, even without this smart ventilation system the company has an aggressive pipeline of projects for its other products.
"It went quiet and slow for a little bit there because of COVID, but obviously all the construction has ramped back up now and we're flat out again – we will be with the jobs we've got scheduled. The pipeline is massive," he adds.
---
---
Click below for this year's top 100
Get our daily business news
Sign up to our free email news updates.