You know the competition is fierce when your company's value has risen by almost $3 billion in a year, yet you fall out of the Top 10 of the leading ASX-listed companies based in Melbourne.
This is exactly what has happened to property listings giant REA Group, which despite a recession has seen people return in droves as low interest rates push more people into the real estate market.
REA's growth also fits with the idea that 2020 was a great accelerator for online trends, with job listings site SEEK another beneficiary despite a short seller report that alleged its Chinese subsidiary was rife with fake postings. It has since sold part of that investment, foregoing majority ownership but with a handsome profit.
BlueScope Steel and plumbing supplies outfit Reece have been rising stars this year, and Treasury Wine Estates managed to hold onto its place in the Top 20 in the face of pressing trade challenges abroad.
---
11. REA Group (REA)
MEDIA & ENTERTAINMENT
2020 rank: 10
Market Cap: $17.71b
FY20 revenue: $820.27m
FY20 profit: $112.37m
Listed: 1999
CEO: Owen Wilson
CEO Salary: $1.78m
As the operator of Australia's leading real estate listings aggregator Realestate.com, REA Group (ASX: REA) rises and falls with the residential market.
As such, the shockwaves of COVID-19 had an undeniable impact on the company, with REA sluggish during government-imposed lockdowns and recovering on the back of a post-pandemic buying boom.
With the Australian market improving in late-2020 and into the beginning of the new year, REA saw profits rise by 13 per cent.
While national residential listing volumes rose by 4 per cent in the half that overall figure was weighed down by Melbourne, where listings fell by 44 per cent in the first quarter thanks to an extended COVID-19 lockdown period.
The opposite was true in New South Wales, with residential listings up 19 per cent as the state's economy remained largely open.
Since COVID-19 restrictions were eased in Melbourne the residential property market has been bouncing back, with listing volumes closing out the half down just 11 per cent.
In the midst of the market disarray, REA and its major shareholder News Corporation (ASX: NWS), took a controlling stake in Elara Technologies - India's fastest growing digital real estate business, for $34.5 million.
REA now controls 54.3 per cent of Elara, with NWS holding 39 per cent. The remaining 6.7 per cent is still in the Australian real estate giant's crosshair.
Realestate.com still dominates the industry it operates in; 65 per cent of Australia's adult population now uses the site.
In November 2020 Realestate.com recorded a new monthly record of visitors, seeing 13 million people head to the website during the period.
---
12. Reece (REH)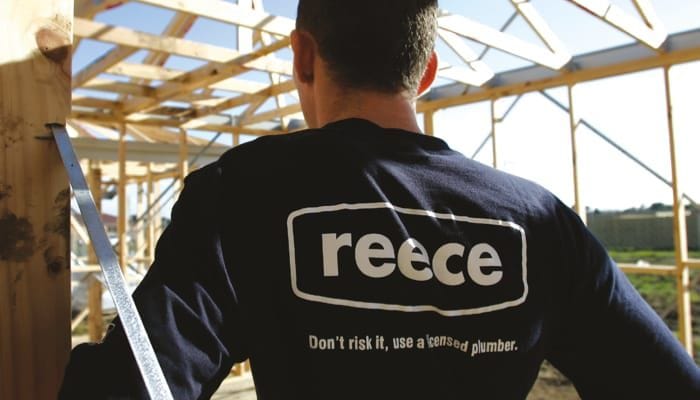 CAPITAL GOODS
2020 rank: 23
Capital Goods
Market Cap: $11.07b
FY20 revenue: $6.01b
FY20 profit: $229m
Listed: 1974
CEO: Peter Wilson
CEO salary: $4.51m
On the back of healthy trading volumes and a $600 million capital raise, bathroom supplies distributor Reece (ASX: REH) has shot up the Top 50 list from 23rd position last year.
The major jump comes after Reece's 100-year anniversary, during which the company achieved record results in a year of crises.
The company's centenary came just a few days before COVID-19 began to impact how Reece traded and worked. Thankfully for Reece, plumbing was considered to be an essential service in its major markets Australia and the US.
Evidently, the company took the changes in its stride, managing to rack up $6 billion in sales and a NPAT of $229 million.
"On 11 March 2020, on World Plumbing Day, we celebrated Reece's 100th birthday with our customers and people," Reece chair Alan Wilson said at the company's AGM.
"Just a few days later the Coronavirus started to impact how we trade and work. I have been extremely proud of the way our people have adapted and continue to do what we do best, supporting our staff and customers in their essential work."
The company, led by Peter Wilson and an executive stacked with members of the Wilson family, continued its run of strong sales in to FY21.
At the end of the half year, sales revenue was up 4 per cent to $3.07 billion, while NPAT rose by 17 per cent to $123 million.
The company was backed well and truly by its investors in the midst of the pandemic, raising $600 million pre-emptively to strengthen the balance sheet, of which $170 million was committed by the Wilsons.
Following the raise, Reece announced key leadership changes to support an increased focus on the regional structure.
This included promotion of CFO Gavin Street to the role of CEO - Australia and New Zealand, and the appointment of Andrew Cowlishaw to the vacated CFO position.
At the top Peter Wilson is overseeing this new leadership structure, to leverage synergies across both the ANZ and US regions, and to accelerate the group's long-term strategies.
---
13. Tabcorp (TAH)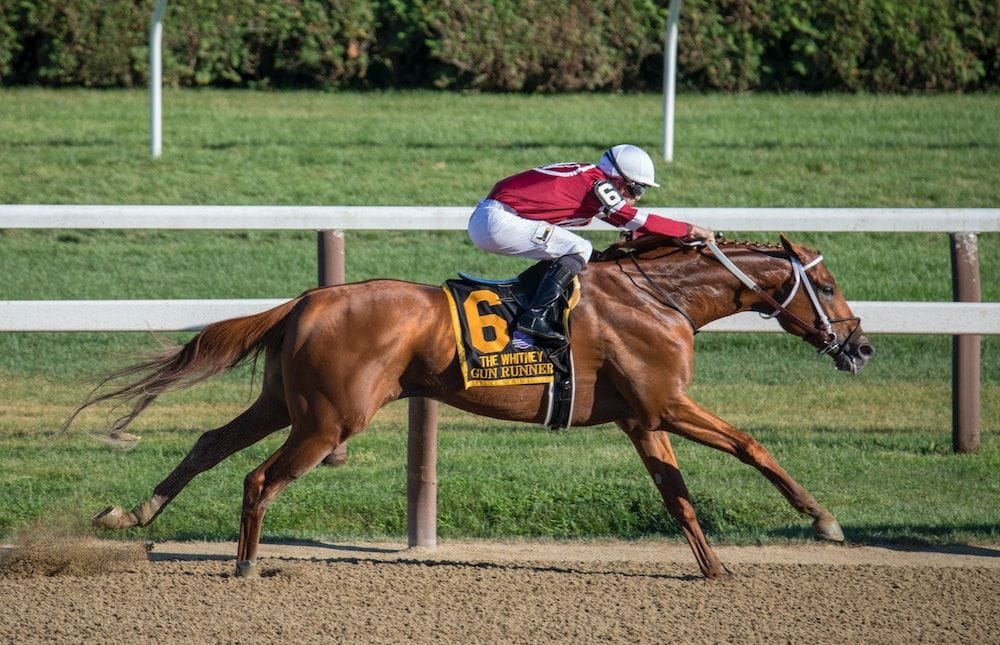 CONSUMER SERVICES
2020 rank: 14
Market Cap: $10.7b
FY20 revenue: $5.22b
FY20 loss: $870m
Listed: 1994
Outgoing CEO: David Attenborough
Outgoing CEO salary: $3.7m
Tabcorp Holdings (ASX: TAH) is facing a potential transformation with plans mooted for a demerger of its lucrative lotteries business amid talk of a potential private equity takeover of the group.
Tabcorp began exploring the prospects of a spin-off following the receipt of a number of unsolicited offers to buy the company. This was officially confirmed in February following media speculation that the takeover discussions were in train.
The offers are seeking a break-up of the Tabcorp business, with the lotteries division comprising more than half of Tabcorp's earnings.
Ladbrokes' parent company Entain plc has since confirmed it is among the parties to have submitted a proposal to buy Tabcorp's wagering and media assets which includes the Sky Racing channel. If successful, the $3 billion takeover would make Ladbrokes Australia's biggest wagering business.
Private equity groups and a consortium headed by Sportsbet founder Matt Tripp are also in the frame.
Tabcorp says a deal is no certainty, although the situation leaves the company's future in a rather fluid state.
The lotteries business is said to be worth about $10 billion to shareholders and even though a buyout of wagering would unlock that value, major shareholders are said to be against any move to accept a takeover offer.
The thrust of the takeover talk for Tabcorp stems from what many investors believe has been the company's lacklustre performance in recent years despite its dominance in the marketplace.
The takeover issue could well be one that is passed on to a new Tabcorp CEO after David Attenborough announced plans to retire before the end of this financial year.
This follows chair Paula Dwyer's retirement at the end of December, replaced by long-time Tabcorp director Steven Gregg.
---
14. SEEK (SEK)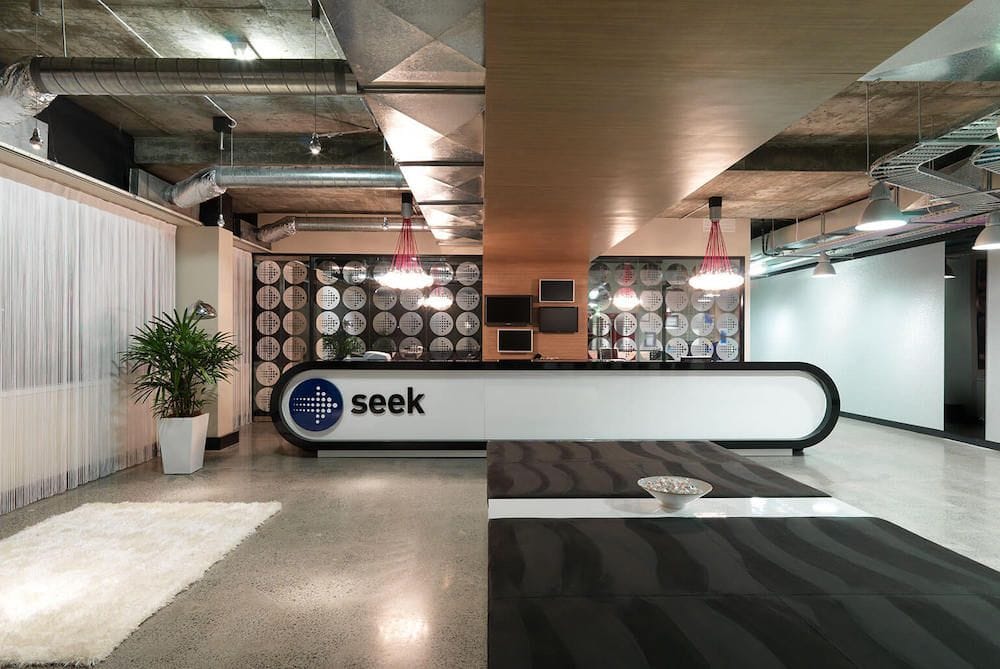 MEDIA & ENTERTAINMENT
2020 rank: 19
Market Cap: $9.75b
FY20 revenue: $1.60b
FY20 loss: $111.7m
Listed: 2005
Outgoing CEO: Andrew Bassat
Outgoing CEO salary: $4.65m
As the host of Australia's most popular jobs search site, SEEK (ASX: SEK) has played its role as an unofficial barometer of the country's economic health during the pandemic.
In the height of the crisis job ad volumes on SEEK dived by as much as 65 per cent in Australia and New Zealand, leading the company to report a FY20 loss of $111.7 million.
But 2021 is a year of new beginnings, and departures, for SEEK.
The company's co-founder and CEO Andrew Bassat announced in February that he would be moving on from the role to head up SEEK Investments - the division responsible for the group's forays with Chinese job listings site Zhaopin, Online Education Services (OES) and its Early Stage Ventures (ESV) business.
The aim is to make SEEK Investments independent from its SEEK Asia Pacific & Americas (AP&A) business.
Bassat will be replaced by former Commonwealth Bank (ASX: CBA) CEO Ian Narev - the current COO at SEEK - from 1 July 2021.
In the background of SEEK's eventful 2020 was a short seller report that hardly left a scratch on the job search giant.
The report saw short seller Blue Orca allege SEEK's Chinese subsidiary Zhaopin was "rotten" and inundated with fake job postings, and that the parent itself was seriously overvalued - all claims SEK rejected.
The report did not have its intended effect on the group's share price, with securities budging slightly lower after SEEK exited a trading halt. Since then, the company went on a tear, hitting an all-time high of $31 per share in February 2021.
However, in the months that followed the short selling report, SEEK announced it was exiting the Chinese investment.
That move saw SEK reduce its exposure in Zhaopin from 61.1 per cent to 23.5 per cent, with expectations for gross proceeds of $697 million, implying a $2.2 billion valuation for the former Chinese subsidiary.
A consortium led by China-based Primavera Capital Group will become the new owner of the shares SEEK is selling off, making Primavera Zhaopin's largest shareholder with 76.5 per cent.
SEEK originally invested just US$20 million (AUD$27 million) in Zhaopin in 2006 with an implied valuation of $110 million.
"We are very proud of our journey with Zhaopin. When we first invested 15 years ago Zhaopin was a loss-making and distant number three player," Bassat said.
"Our long-term approach combined with the strong management team led by Evan Guo has transformed Zhaopin into a market leader across many key metrics and it now generates strong cash flows."
---
15. BlueScope Steel (BSL)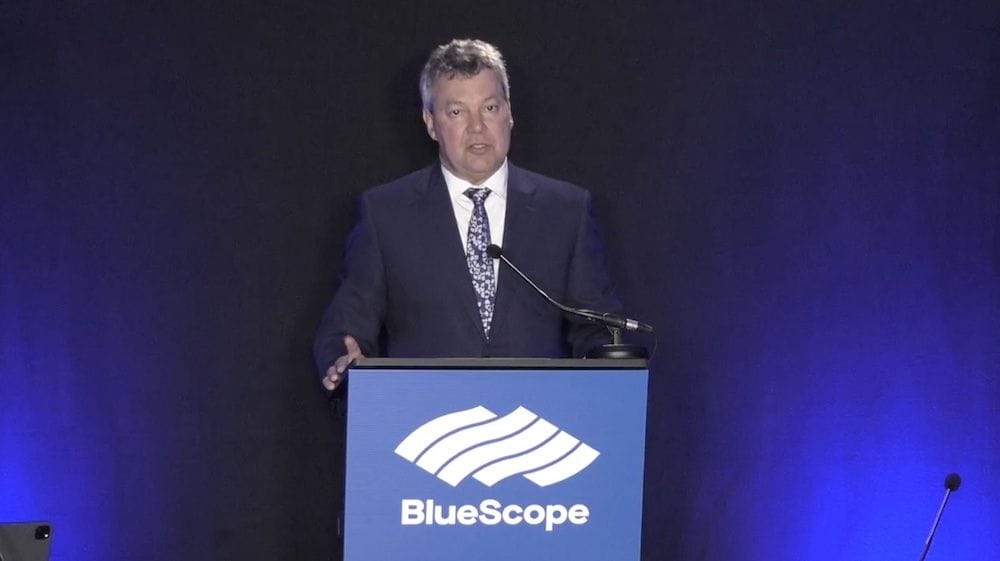 MATERIALS
2020 rank: 21
Market Cap: $9.36b
FY20 revenue: $11.28b
FY20 profit: $96.5m
Listed: 2002
CEO: Mark Vassella
CEO salary: $4.58m
Australia's construction boom has led to a blue-sky outlook for BlueScope Steel (ASX: BSL) which in January reported that it was experiencing its healthiest Australian steel sales in a decade.
Renovations and new constructions have been the highlight of the past year for the construction industry and that has played nicely across BlueScope's core building products divisions.
The surge in Australia is occurring at the same time as activity ramps up in the US and Asia, helping push BlueScope Steel shares to nearly three-year highs.
CEO Mark Vassella says demand in the Australian market has been especially robust, outpacing the company's expectations.
"We now expect that Australian construction and manufacturing activity will remain strong, driving elevated domestic steel despatches for the balance of 1H FY21," he told shareholders at the AGM in November.
If there was one negative for the company this past year, it came in the sequel to a legacy issue dating back to 2014.
In December, former BlueScope Steel executive Jason Ellis was convicted by the NSW Local Court for inciting other BlueScope employees to obstruct a price-fixing investigation by the Australian Competition and Consumer Commission (ACCC).
Ellis, a former general manager of sales and marketing, was charged by the ACCC for giving false evidence in regard to discussions Ellis and the other BlueScope employees had in meetings with certain steel companies.
---
16. Australian Foundation Investment Company (AFI)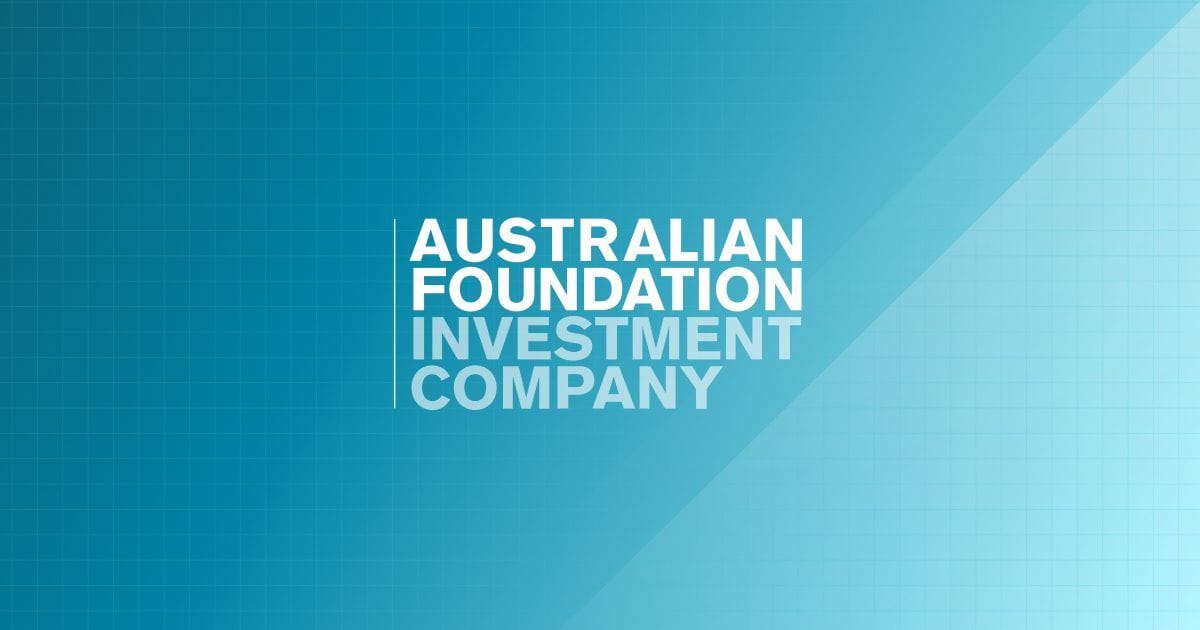 INVESTMENT
2020 rank: 15
Market Cap: $8.98b
FY20 revenue: $264.3m
FY20 profit: $240.39m
Listed: 1962
MD: Mark Freeman
MD salary: $1.12m
Australian Foundation Investment Company (ASX: AFI) is a staid share investment vehicle with a share portfolio worth $6.1 billion.
The company's strategy is to buy shares in listed companies and hold them for the medium to long term. That's the nature of this beast, so it's always worth looking at its take on a diversified portfolio.
The company's biggest holding is in Melbourne's top company, BHP Group (ASX: BHP), valued at $682.4 million.
Of course, the value its BHP stake has benefited from gains in the share price since the end of December when Commonwealth Bank (ASX: CBA) previously stood as its largest holding.
For a group that relies on dividend payouts to reward its own shareholders, 2020 was a tough year for AFI.
Although the group maintained its most recent interim dividend at 10c a share, it had to draw on reserves to do so.
AFI had to do the same for the FY20 full year as well, marking the first time the company has had to dip into its own pocket to pay investors since the GFC.
AFI says it is primed with solid cash reserves to take advantage of opportunities over the current half year.
The group says it will continue to focus on "quality businesses with a competitive advantage, strong returns on invested capital and resilient balance sheets".
---
17. Computershare (CPU)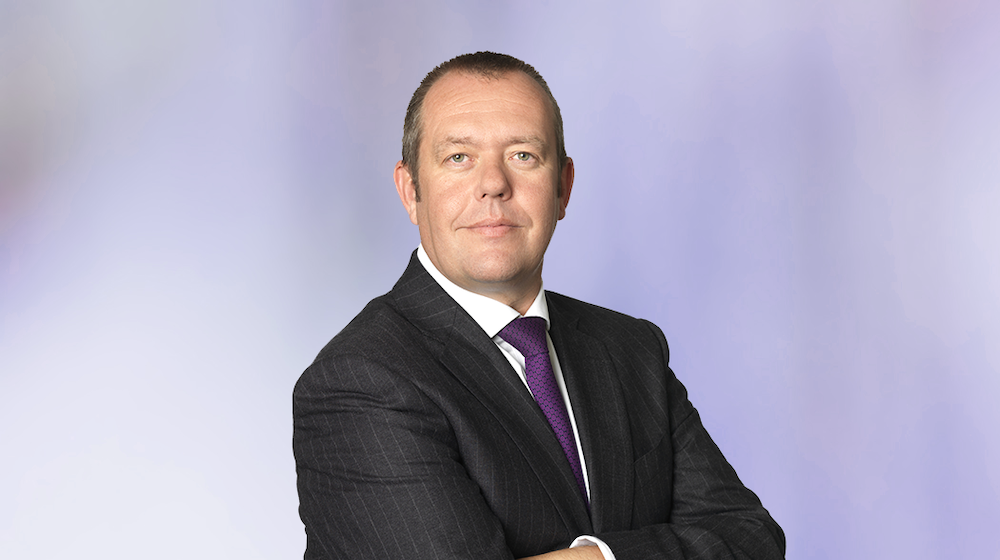 SOFTWARE & SERVICES
2020 rank: 13
Market Cap: $8.12b
FY20 revenue: $2.27b
FY20 profit: $232.73m
Listed: 1994
CEO: Stuart Irving
CEO salary: $3.97m
There was a time when Computershare could be solely described as a share registry company. While its stock registration and transfer services remain the bread-and-butter business, there are so many more moving parts to the organisation these days.
Computershare is a global business with operations in Europe, Asia, Africa and North America as well as Australia. It employs more than 12,600 staff across six key business divisions including mortgage services and managing employee share plans.
Computershare's mortgage and rental property services, which operate in the US and UK, account for 29 per cent of group revenue, second only to share registry revenue at 39 per cent. The UK market proved challenging last year for Computershare due to softer conditions in the mortgage market.
Sensitivity to interest rate movements is another moving part for Computershare and that was evident in the latest half-year result which revealed margin income had more than halved.
Computershare earns margin income from cash deposits that are to be paid out on behalf of its clients as dividends to shareholders. Lower interest rates and reduced dividend payouts have taken their toll on this area of the business.
Computershare's growth over the past 26 years has been led by geographical expansion and acquisitions.
Last year, the company added to its portfolio with the buyout of Verbatim Global Compliance, a US provider of corporate secretarial services around the world, and Corporate Creations Enterprises, a US-based registered agent business that has bolstered its governance services division.
More recently, CPU announced it is looking to acquire Wells Fargo Corporate Trust Services' (CTS) assets for US$750 million.
Computershare is raising $835 million to fund the deal that would make it the fourth largest player in the US corporate trust market, beating out Wells Fargo and Citibank.
Despite the volatility of the past year CEO Stuart Irving in February found the first half amid this "new normal" to be reassuring with earnings "ahead of plan".
"We have growth in fee income and our cyclical businesses are kicking in. Our ongoing cost-out programs are delivering significant savings," he says.
"We have invested in new products and technologies to expand our capability and enhance our customer service, and these investments are delivering returns.
"We have increased the size of our available revenue pools and laid the foundations for long-term growth."
---
18. Crown Resorts (CWN)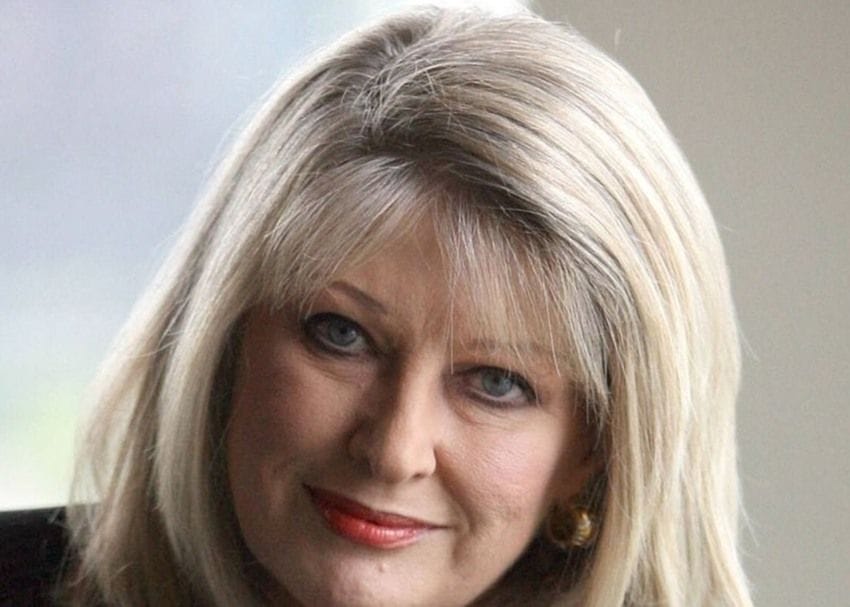 CONSUMER SERVICES
2020 rank: 20
Market Cap: $8.02b
FY20 revenue: $2.23b
FY20 profit: $79.5m
Listed: 2007
Executive Chair: Helen Coonan
Executive Chair salary: $2.5m
Despite a year of attention for all the wrong reasons and two Royal Commissions into its operations underway, controversy-riddled casino group Crown Resorts (ASX: CWN) beat all the odds recently by receiving an $8 billion takeover offer from Blackstone.
The bid represents a 19 per cent premium to Crown's average share price since releasing its December half results, although it is still in line with pre-pandemic levels.
But there has been no hiding from the turmoil of Crown. The story has been both compelling and hard to avoid - and it still has some way to play out.
After a lengthy investigation by the NSW Independent Liquor & Gaming Authority, the scathing Bergin Report concluded Crown Resorts is not suitable to be given a licence for its casino in the $2.2 billion Barangaroo tower in Sydney.
The findings have placed the casino group in a holding pattern in relation to whether it will be able to operate the new Sydney casino.
The Barangaroo complex had a low-key opening in December last year, with the hotel and restaurant facilities opening their doors without the accompaniment of cards shuffling and casino chips being thrown about gaming tables.
The problems worsened for Crown after Commissioner Patricia Bergin's report was handed down.
The Victorian government announced a royal commission into Crown's affairs, centred on allegations that high-roller junkets had facilitated money laundering activities through its Melbourne casino. The Western Australian government followed suit with its own royal commission into activities at Crown Perth casino.
As a result, the departures from Crown's board have been swift and numerous - some six have gone including CEO Ken Barton who was replaced by chair Helen Coonan in an executive chair role.
Pending the two new inquiries, questions over Crown's suitability to hold casino licences in Melbourne and Perth come at a difficult time in the industry which has been stymied by the bans in place on international tourism.
In the meantime, Crown has taken steps to reform its practices. The company has banned junket operations until June 30, and only then will resume them with a licensed junket operator. It has banned junkets to Crown Perth altogether on the direction of the Gaming and Wagering Commission of Western Australia.
Last year it also appointed of Steven Blackburn as chief compliance and financial crimes officer.
However, the future of the company now rests with two potentially damaging royal commissions that could make Meghan Markle's recent airing of the royal laundry look like a casual chat over afternoon tea.
---
19. Medibank Private (MPL)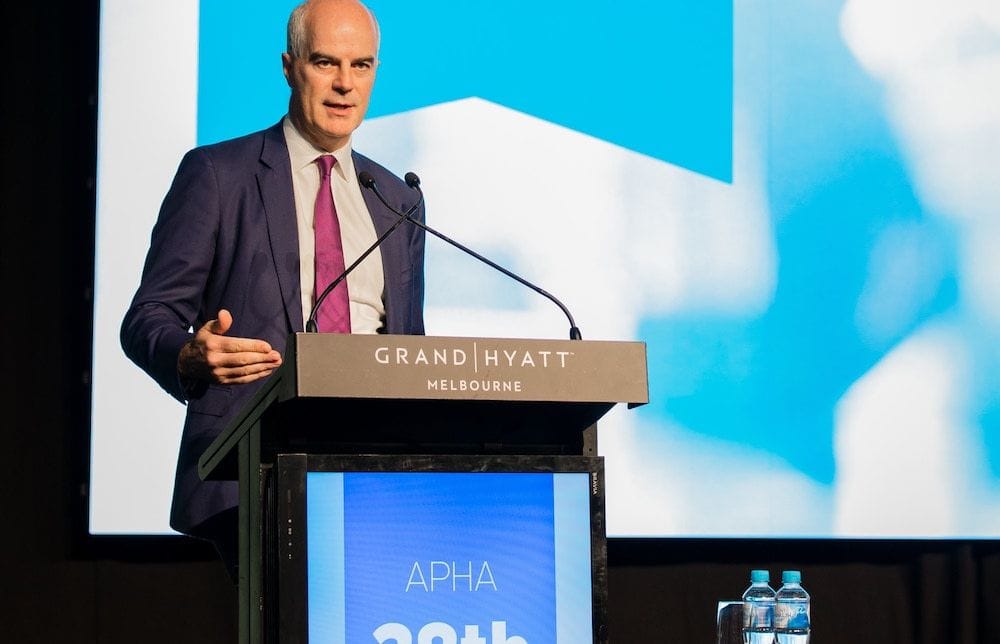 INSURANCE
2020 rank: 16
Market Cap: $7.98b
FY20 revenue: $6.77b
FY20 profit: $315.6m
Listed: 2014
Outgoing CEO: Craig Drummond
Outgoing CEO salary: $3.17m
CEO Craig Drummond looks to be leaving medical insurer Medibank Private (ASX: MPL) in fine shape as he readies for retirement of sorts at the end of June.
His appointment as president of the Geelong Cats AFL club in December is understood to have been part of the reason he is leaving the top job at Medibank Private.
Ironically, both jobs are about members - and how to get more on board. He did that in a big way at Medibank last year, securing an extra 49,000 members, or policyholders to be exact, to give the company's revenue a healthy boost.
It makes Drummond's target of securing and additional 100,000 Cats club members appear achievable.
Medibank credits the growth in policyholders on the renewed focus on health and wellbeing in the community and improved retention. That may not be surprising when there's a public health crisis like COVID-19 at play.
Whether the trend holds up this year is another story and Medibank has offered that note of caution in its latest half-year results.
Of course, there is a backlog of elective surgeries still to get through as a result of COVID cancellations and Medibank Private has made a $310 million provision to cover these.
Probably the most interesting development in the health insurance sector this financial year was Medibank Private taking a 49 per cent interest in the East Sydney Private Hospital in Woolloomooloo.
The hospital specialises in orthopaedic surgery and Medibank says the strategy is aimed at taking a doctor-led approach to reduce costs by allowing patients to recover at home.
The move has sounded alarm bells in some quarters of the medical industry, who say it is the thin end of the wedge to creating a US-style system where the insurer has a greater say on where and how patients are treated.
The insurer is also involved in a joint venture with 42 specialist doctors to run a short-stay private hospital in Kew, Melbourne, to be built and owned by Centuria Capital Group (ASX: CNI).
Medibank Private is yet to announce a successor for Drummond.
---
20. Treasury Wine Estates (TWE)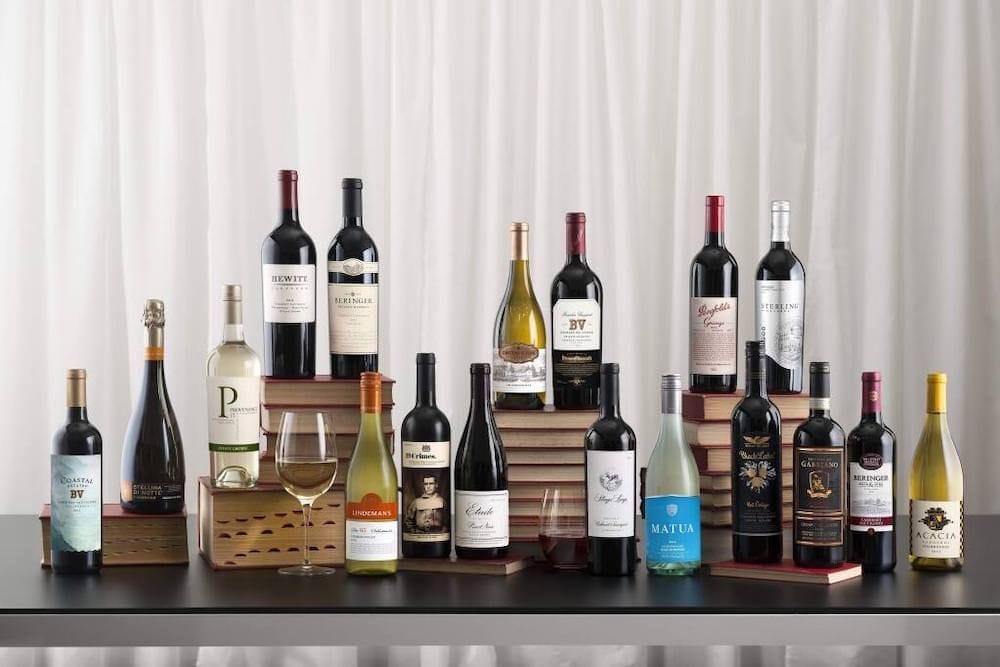 FOOD, BEVERAGE & TOBACCO
2020 rank: 17
Market Cap: $7.87b
FY20 revenue: $2.68b
FY20 profit: $260.8m
Listed: 2011
CEO: Tim Ford
CEO salary: $1.5m (base salary)
Purveyors of alcoholic beverages have traditionally thrived during recessions as the industry is widely considered to be counter-cyclical, but for Treasury Wine Estates (ASX: TWE) that theory was sadly uncorked in 2020.
Not only did the company have to contend with ongoing oversupply issues in the US market and executive reshuffling, but a diplomatic impasse between the Australian and Chinese governments spilled over into a range of sectors including wine with punitive action from the trading partner.
Australian winemakers including TWE were singled out by the Chinese Government Ministry of Commerce as part of dumping investigation, even though Australia's wine is well known for attracting a premium in the Chinese market.
The news came just days after TWE reported positive signs of recovery in the Chinese market, including sales growth of 40 per cent in June, proving to be a baptism of fire for new CEO and former COO Tim Ford.
The industry was defended by Australian Minister for Agriculture David Littleproud, but exporters tend to achieve little in resolving these kinds of disputes by crying foul, and TWE put an emphasis on diplomacy.
"As an importer of high-quality, premium Australian wine, including brands such as Penfolds, TWE remains committed to China as a priority market and will continue to invest in its Chinese business and its relationships with customers and consumers," the company said.
By late November the trading relationship was crushed further after China imposed harsh tariffs on wine imports of two litres or less.
The company's share price has been on a tear since the start of 2021 though, reaching the highest levels seen since the dumping spat began, even though TWE reported a 43 per cent decline in net profit after tax (NPAT) to $120.9 million in the December half.
"Our progress is the result of disciplined execution of the plans we put in place to manage through these disruptions and highlight the strength of our business models in all regions," Ford said in February.
"While we expect disruptions to continue across a number of our sales channels through the remainder of fiscal 2021, we are well placed to further our recovery once conditions improve in key channels for luxury wine.
"The fundamentals of our diversified global business remain strong and I am confident they will continue to support our execution into the future."
---
CLICK BELOW FOR THIS YEAR'S TOP 50
Market caps based on close of trade, 23 March, 2021
Get our daily business news
Sign up to our free email news updates.
Help us deliver quality journalism to you.
As a free and independent news site providing daily updates
during a period of unprecedented challenges for businesses everywhere
we call on your support