The tailend of the Top 40 may not comprise the largest players from the Melbourne business scene, but it is indisputably where the most momentum can be found.
Between them, the companies in this section have risen by a whopping 45 net spots this year.
Pro Medicus made the Melbourne Top Companies list for the first time in early 2020 and has gone from strength to strength since then as health systems under increased pressure turn to its imaging tech solutions.
Meanwhile, stay-at-home orders gave people a lot more time to reflect on their financial circumstances and how they were planning for the future. Netwealth, a company that is part wealth manager and part technology platform, attracted billions of dollars as people looked for ways to profit from buoyant share markets.
Others turned to gambling and new entrant Pointsbet, a fast-growing online bookmaker, was poised to capitalise on this behaviour and the temporary closures of casinos and pokie rooms.
The decline in transport led to a widespread reduction in carbon emissions and every day renewables are attracting increased attention, including solar and wind power group Tilt Renewables which is a takeover target. Also in this section, Vocus has a suitor in the form of a group led by Macquarie and Aware Super, and consumers can't seem to get enough of 4WD accessories company ARB Corporation.
---
31. Pro Medicus (PME)
HEALTH CARE EQUIPMENT & SERVICES
2020 rank: 35
Market Cap: $4.44b
FY20 revenue: $56.99m
FY20 profit: $23.08m
Listed: 2000
CEO & MD: Dr Sam Hupert
CEO salary: $508,000
Founder-led health imaging software company Pro Medicus (ASX: PME) has been a real dealmaker of late, signing two seven-year contracts with major US institutions that are expected to bring in at least $71 million combined.
The first in January was with Intermountain Healthcare, the largest healthcare provider in Utah with a presence also in Idaho and Nevada, worth $40 million to deliver its cloud-based Visage 7 platform across the network.
Mainly built for radiologists, Visage 7 is a high-speed viewer that allows clinicians to interpret scans of the body quickly, efficiently, and with higher degrees of accuracy. At Intermountain it will be replacing legacy systems.
Visage is also the centrepiece of a $31 million deal signed in February with five academic health systems from the University of California.
"This was a highly sought after, extremely competitive tender and as you would expect for such a large and highly sophisticated client, they underwent a very extensive evaluation process that included onsite pilots involving all five main campuses," said CEO Dr Sam Hupert, who co-founded Pro Medicus with Anthony Hall.
"The fact that we won unanimous endorsement speaks to the strength of our offering," he said.
"We have won six out of six of the major contracts in our market over the last seven months."
Hupert noted five of these contracts were in North America, with the other in Europe - a $10 million deal for Visage at Munich-based Ludwig Maximilian University.
"Two have been for more than one of our products and three will be deployed in public cloud. This confirms our view that our solution, more so than any other, is ideally suited to a large percentage of the total addressable market," the CEO said.
In February the company also received approval from the US Food and Drug Administration for its breast density AI algorithm, which was developed by Pro Medicus' AI accelerator and assists radiologists in assessing breast tissue composition.
The milestone adds to previous regulatory clearances in Europe and Australia.
"This not only provides us with a fast-track mechanism to develop our own algorithms in future, it paves the way for further collaborations with the growing number of our research oriented clients," Hupert said.
Pro Medicus' net profit after tax increased by 12.4 per cent in the December half to reach $13.54 million, and revenue rose by 7.8 per cent to $31.59 million.
---
32. Netwealth Group (NWL)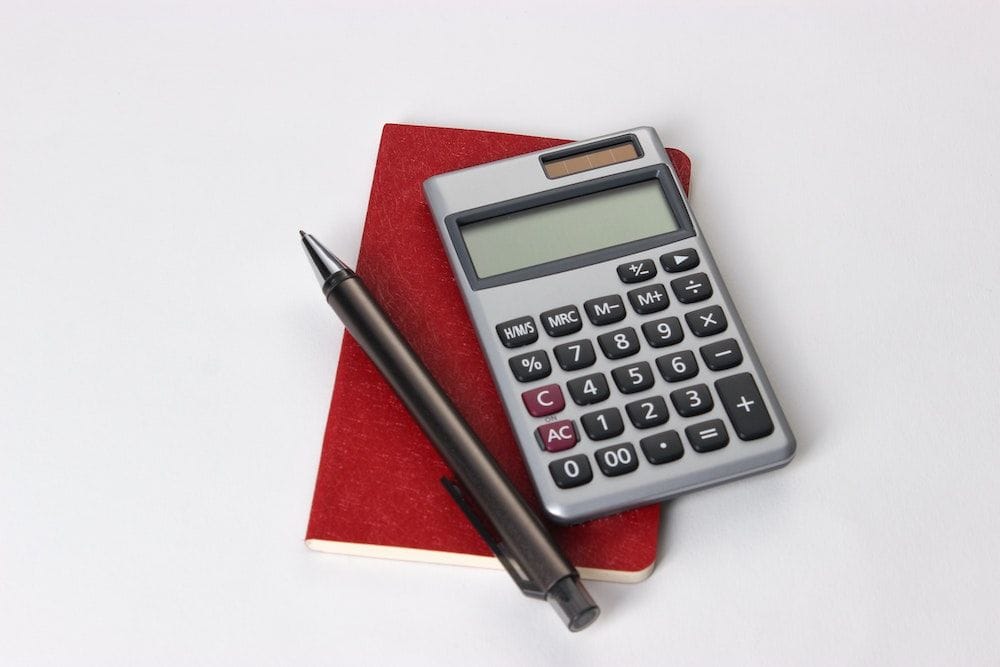 DIVERSIFIED FINANCIALS
2020 rank: 43
Market Cap: $3.88b
FY20 revenue: $123.91m
FY20 profit: $43.66m
Listed: 2017
Joint MDs: Michael Heine, Matt Heine
Joint MD salaries: $216,046 & $821,186 respectively
With its shares worth almost double their pre-COVID levels and funds under administration (FUA) rising by more than $10 billion over the past year, Netwealth (ASX: NWL) has come out net positive during the pandemic.
Powered by its own financial technology and generating returns through its wealth and superannuation management arms, Netwealth has proven itself the fastest-growing platform operator in the industry.
From having just a 1.2 per cent market share at the end of 2019, it is now the seventh largest investment platform provider in the country with a 4.1 per cent share as of September 2020.
The group was founded in 1999 by father-and-son joint managing directors Michael and Matt Heine, as well as Michael's brother Leslie, and now has $38.8 billion in FUA.
Its funds under management (FUM) is lower at $9.3 billion - less than a tenth the size of Magellan Financial Group's (ASX: MFG) equivalent - but its staggering growth and technological promise give Netwealth a much more ambitious price-to-equity ratio than most of its peers.
The company continues to invest in technology as well, and last year acquired a 25 per cent stake in specialist fintech data solutions provider Xeppo, with an option to increase that to 50 per cent.
"A key element of Netwealth's strategy is to expand and enrich the data which underpins our current and future technology and which sits at the core of our 'whole of wealth' and client portal offering," joint MD Matt Heine said at the time.
Netwealth's net profit after tax jumped by 34.5 per cent year-on-year in the December half to $27.6 million.
---
33. Premier Investments (PMV)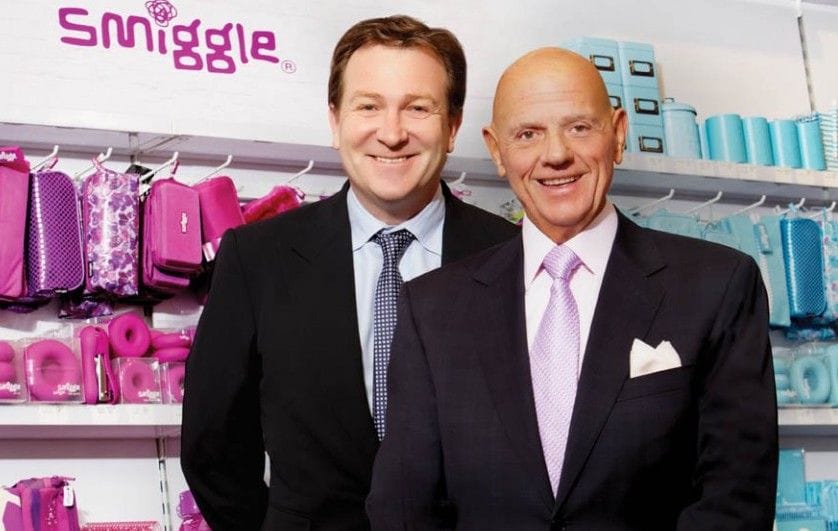 RETAILING
2020 rank: 36
Market Cap: $3.68b
FY20 revenue: $1.25b
FY20 profit: $137.8m
Listed: 1987
Outgoing CEO: Mark McInnes
CEO salary: $5.42m
The group responsible for such brands as Portmans, Jay Jays and Just Jeans benefited greatly from the unexpected retail boom of 2020, making the most of a consumer shift to online with e-commerce growth of 61 per cent in the December half.
Premier Investments (ASX: PMV) - a group chaired by retail mogul Solomon Lew with brands also including Peter Alexander, Smiggle, Jacquie E and Dotti - saw an 88 per cent surge in EBIT for the half-year to 25 January, beating its own expectations.
It is a result that means the company's executive director and Premier Retail CEO Mark McInnes will likely leave the company on a high, having informed the board in January of his decision to step down.
Under his contract, however, McInnes needs to give 12 months' notice, and when he leaves early next year he will have been at Premier for more than a decade.
Lew explains the retail concept should be very straightforward, and be about "having the product customers want, at the time they want it and at a price they are prepared to pay".
"Sounds simple, but it is exceptionally hard to execute and achieve at any time - let alone the year we have just faced," he said at Premier's annual general meeting in December.
"Looking ahead, we are very optimistic. We have strong collections of wanted product for each of our brands, we have well managed inventory, and we have already seen a very positive customer response to this season's products, with a willingness to spend as evidenced by our recent record Black Friday and Cyber Monday trading results," Lew said.
Premier Retail's online sales growth continues to accelerate, accounting for 20 per cent of total sales in the first half, but the company has not been without its challenges including store closures in parts of Australia and the UK.
---
34. Reliance Worldwide (RWC)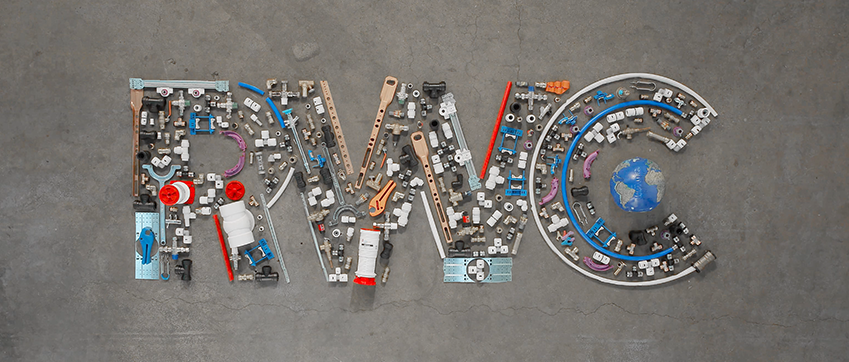 CAPITAL GOODS
2020 rank: 31
Market Cap: $3.49b
FY20 revenue: $1.16b
FY20 profit: $89.4m
Listed: 2016
CEO:
Heath Sharp
CEO salary: $3.4m
The company known for its SharkBite brand of plumbing fittings has managed to execute a watertight commercial strategy during the pandemic, benefiting from a "Bunnings effect" of home improvements but on a global scale.
In the immediate aftermath of COVID-19, Reliance Worldwide (ASX: RWC) saw sales dive in Europe and it also suffered from manufacturing hiccups, yet by the end of the December half its profits were up 82 per cent on pre-pandemic levels.
"All regions recorded strong sales and operating earnings growth, driven by resilient repair and maintenance activity and the strength of home improvement markets," CEO Heath Sharp said in February.
"At the same time this was an extremely demanding period from an operational point of view and our manufacturing operations in the US and UK had to contend with a number of interruptions due to COVID.
"Despite this, we have been able to keep all of our facilities operating and meet the challenge of supporting increased demand for our products in all key markets."
UK sales recovered quickly as restrictions eased, due initially to pent-up demand but the trend was sustained by a lift in home repair and remodelling activity, with similar trends seen in continental Europe.
Reliance has exceeded its own expectations in the Australian market, while exports from Australian facilities to the Americas were up 20 per cent on a constant currency basis in the six months to 31 December 2020.
The company has also seen positive signs for trading so far in 2021.
"Trading in January continued to show positive momentum, even though there were two fewer trading days in the month versus January last year," Sharp said.
"Sales on a constant currency basis were 14 per cent higher than for the same month last year and 24 per cent higher on a daily sales basis."
---
35. Vocus Group (VOC)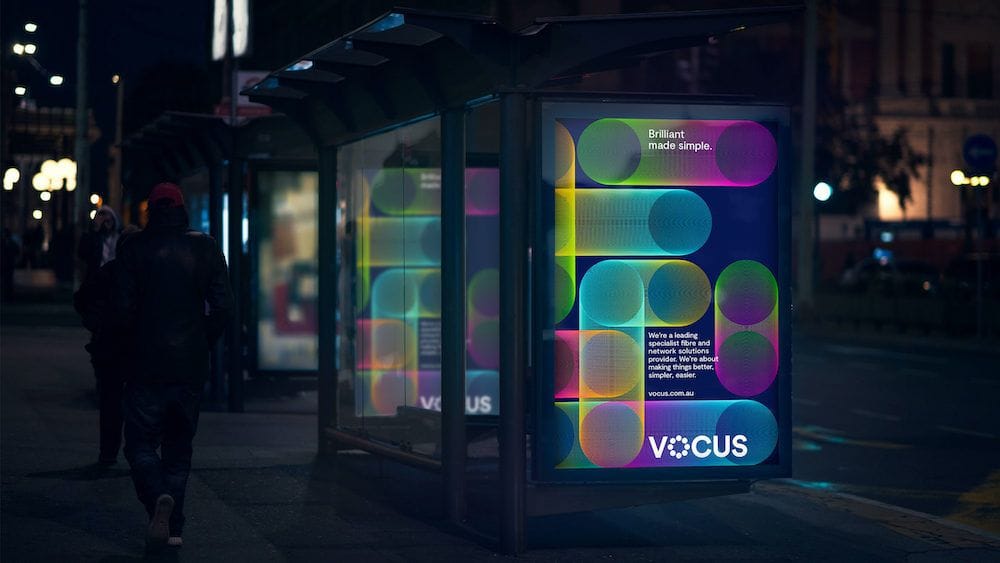 TELECOMMUNICATION SERVICES
2020 rank: 40
Market Cap: $3.37b
FY20 revenue: $1.77b
FY20 loss: $178.16m
Listed: 1999
CEO: Kevin Russell
CEO salary: $1.09m
Vocus Group (ASX: VOC) is at the centre of a shake-up of the telecommunications sector after the company agreed to be swallowed up in a $3.5 billion takeover led by Macquarie (ASX: MQG).
The Vocus board has backed the offer of $5.50 per share put on the table by a consortium comprising Macquarie Infrastructure and Real Assets (MIRA) and Aware Super. The deal is still subject to shareholder and regulatory approval.
It also marks a final successful attempt at a takeover of Vocus which has just completed a three-year turnaround of its retail operations.
Efforts by private equity groups KKR and Affinity Equity Partners in 2017 failed at the barrier with separate bids of $3.50 per share valuing the company at just $2.2 billion.
A short-lived bid by AGL Energy (ASX: AGL) in 2019 worth $3.02 billion, and a competing $3.3 billion offer from Swedish private equity firm EQT Infrastructure at the same time, revealed a keen interest in the company by suitors across the board.
The MIRA consortium is targeting the potential growth of key Vocus asssets, namely 30,000km of high-performance fibre network in Australia and New Zealand, including the Australia Singapore Cable.
Vocus also owns mobile phone tower operator Axicom and the Dodo and iPrimus telco brands.
The new owners will deliver much-needed access to capital at a time when Vocus is lifting capital expenditure.
Since the buyout deal for Vocus was sealed, market talk has focused on MIRA making a potential bid for internet infrastructure and service provider Uniti Group (ASX: UWL).
Uniti is fresh from its own takeover battle that secured control of fibre network developer and operator OptiComm and, more recently, $140 million worth of fibre-to-the-premises exchange assets from Telstra.
---
36. ARB Corporation (ARB)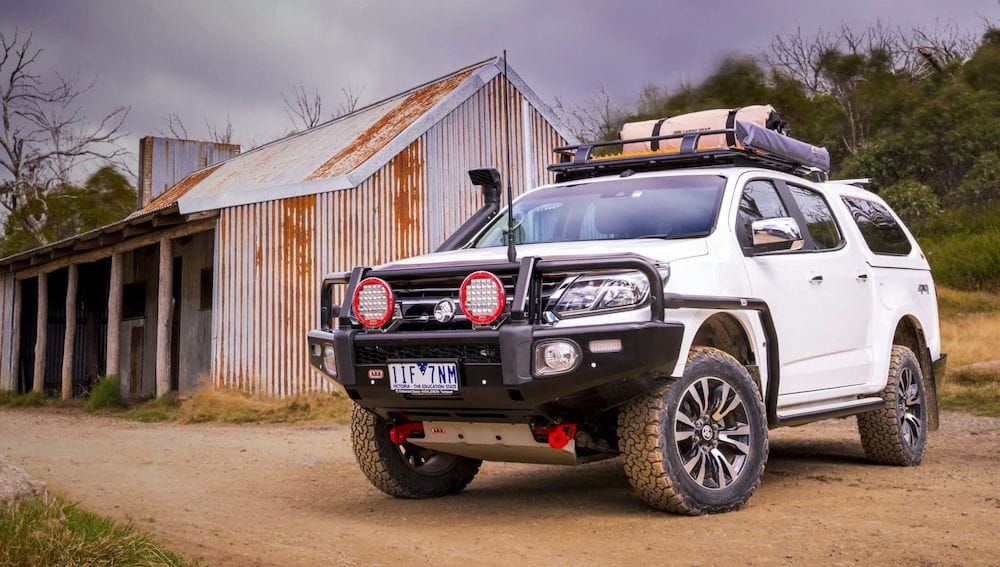 AUTOMOBILES & COMPONENTS
2020 rank: 48
Market Cap: $2.82b
FY20 revenue: $465.38m
FY20 profit: $57.29m
Listed: 1987
MD: Andrew Brown
MD salary: $394,583
The search for freedom in the great outdoors has put the pedal to the metal for ARB Corporation's (ASX: ARB) business, the joint highest in Melbourne's Top Companies list this year.
The 4WD accessories retailer and manufacturer is capitalising on a surge in global demand for its products, prompting the company to look at expanding into new offshore markets.
The company kicked off those ambitions this month with the acquisition of the UK-based Auto Styling Truckman Group, a manufacturer and distributor of utility accessories.
ARB says the $39.4 million deal for Truckman furthers its ambitions to expand its international distribution channels and product base.
Export sales currently account for about 35 per cent of total sales for the group.
Product development is a key strategy by ARB to maintain a competitive advantage, and the company kept up the momentum in 2020 despite the challenges the year offered businesses. ARB plans to release new products to the market this year that have been in development for some time.
Robust new car sales will continue to support ARB's bottom line in the near term although the company is not offering any profit guidance just yet.
The more than doubling of interim profit to $54 million is no doubt the reason for being cautious about the current half year.
The profitability of ARB of $57.29 million in FY20 is in stark contrast to the remuneration of managing director Andrew Brown, which came in at just under $400,000.
In comparison, after posting a profit of $78.71 million in FY20, the CEO of auto parts and accessories retailer Bapcor (ASX: BAP) Darryl Abotomey was paid a total of $2.5 million.
However, as a family held company, founded by Andrew Brown's brother Anthony 'Tony' Ronald Brown and counting Robert Brown as a non-executive director, the company's success is all of theirs.
---
37. PointsBet Holdings (PBH)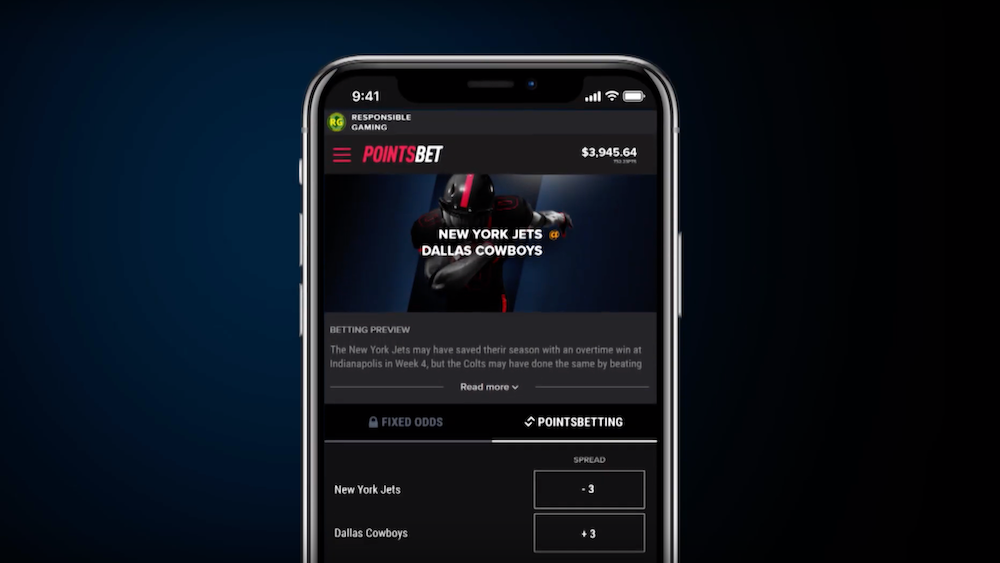 CONSUMER SERVICES
2020 rank: NEW
Market Cap: $2.8b
FY20 revenue: $75.17m
FY20 loss: $41.46m
Listed: 2019
CEO: Sam Swanell
CEO salary: $1.24m
Online betting platform PointsBet Holdings (ASX: PBH), which is soon to include basketball legend Shaquille O'Neal among its shareholders, is making its first appearance in the Melbourne Top Companies list less than two years since its ASX debut.
The meteoric rise of the company's shares was given a boost in 2020 when PointsBet announced a near tripling of full-year revenue, proving it to be one of Australia's fastest growing online bookies.
Although the company has yet to deliver an annual profit since listing, PointsBet shares, which were issued at $2 each, have traded as high as $18.12 this past year.
The appeal of the company, which has operations in Australia and the US, was evident late last year when investors, keen to jump on growth in the digital space, took up shares in the company through a shortfall bookbuild at a $6 premium to the $6.50 per share offered to investors in a retail entitlement offer.
The final price paid was $12.50 per share, raising $353 million for the company for acquisitions as well as marketing and business development.
Some of that marketing clout was revealed in January with the announcement that NBA legend Shaquille O'Neal is signed up as brand ambassador for PointsBet in Australia. Under the agreement, O'Neal will receive some PointsBet shares as part payment for his endorsement.
PointsBet also used the power of its share performance with its latest acquisition, the US$43 million ($55.5 million) deal for Irish sportsbook solutions provider Banach Technology.
The acquisition is being funded by a combination of 55 per cent cash and the remainder in scrip. PointsBet says bringing Banach Technology on board will position the company as a leader of in-play sports wagering in the US which is expected to account for 75 per cent of the market there over the next three years.
---
38. Orora (ORA)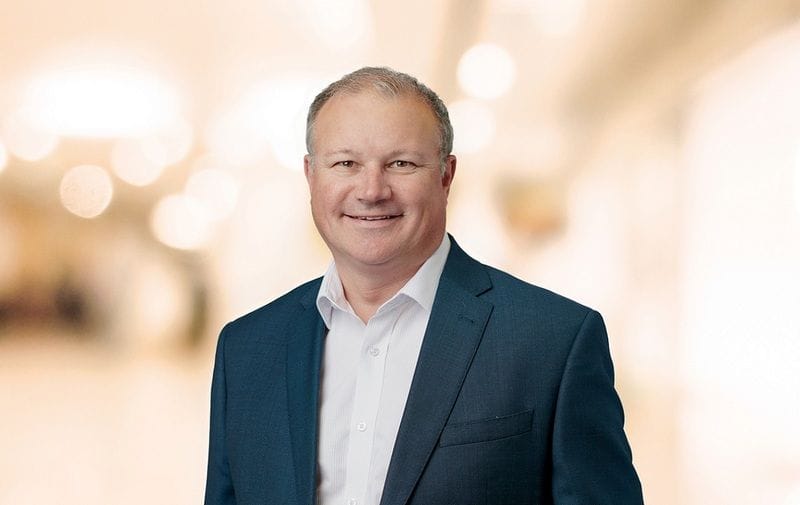 MATERIALS
2020 rank: 32
Market Cap: $2.76b
FY20 revenue: $3.56b
FY20 profit: $27.6m
Listed: 2013
CEO: Brian Lowe
CEO salary: $1.68m
Bottle and packaging producer Orora (ASX: ORA) stepped into FY21 cashed up after selling its Australian Fibre business to Nippon Paper for $1.55 billion.
The deal effectively allowed the company to mop up its remaining debt, leading to a $600 million special dividend and capital return for shareholders. Orora held onto the balance for potential acquisitions.
COVID uncertainty was also part of the reasoning why more of the proceeds from the sale were held back from shareholders. A suite of companies last year issued fresh capital to top up their war chests amid the uncertainty.
Orora is a global manufacturer with 3,800 staff in seven countries including operations in Shanghai, China. It produces packaging in glass, aluminium and cardboard from more than 40 factories, as well as ancillary services.
As Australia's largest wine bottle manufacturer, Orora faced a hurdle last year when China launched its anti-dumping inquiry that hit the fortunes of Aussie winemakers.
While Treasury Wine Estates (ASX: TWE) is a major client, China accounts for less than 10 per cent of its international wine bottle production. The company plans to continue growing in China despite the tensions around trade.
The company's North America operations account for 75 per cent of the business and Orora is expecting a rebound there during the current year driven by a surge in e-commerce transactions.
CEO Brian Lowe last month announced plans by the company to investigate an expansion to its beverage division's footprint with the addition of complementary services.
Orora continues to invest in its existing operations to meet the changing needs of the market. Among these is the rebuilding of a glass furnace at Gawler in South Australia, which is now completed, and the use of more recycled glass in its products. Orora also has expanded into slim can production at Revesby in NSW.
---
39. Viva Energy Group (VEA)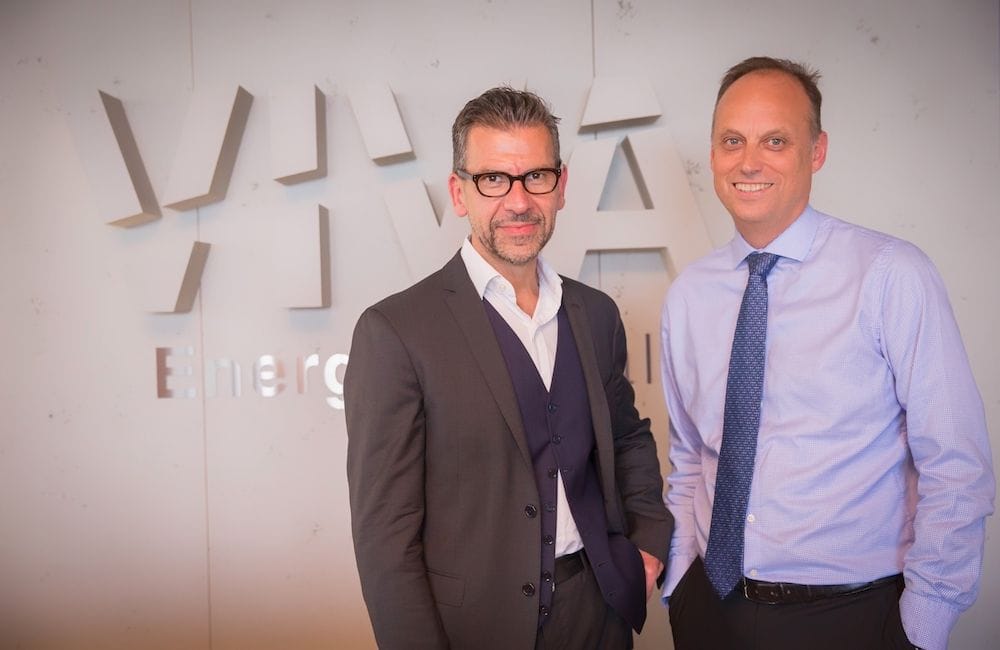 ENERGY
2020 rank: 34
Market Cap: $2.75b
FY20 revenue: $909.1m
FY20 loss: $36.2m
Listed: 2018
CEO: Scott Wyatt
CEO salary: 1.89m

Oil refinery and fuels distributor Viva Energy (ASX: VEA) was unlikely to have a slick 2020 amidst the oil price drop triggered by a collapse in demand, exacerbated by the price war between Russia and Saudi Arabia.
The sorry state of affairs for the industry, which prompted closures for BP's refinery in Perth and ExxonMobil's plant in Melbourne, also put a strain on Viva's Geelong refinery and drove results into the red.
Reflecting on the past year's results in February, CEO Scott Wyatt highlighted the group entered the COVID-19 crisis in a strong net cash position following the divestment of its Viva Energy REIT - now Waypoint REIT - from which it rents its service stations.
"While the Refining business was impacted by the substantial decline in both domestic and global oil demand, the actions taken to maintain production and bring forward major maintenance helped to mitigate losses," Wyatt said.
"Geelong Refining Margin has improved since returning to full production in November 2020, however the refining outlook remains challenging given the longer-term impact to global oil demand from the pandemic."
The company has, however, been helped by the Federal Government's fuel security package, and it is also attempting to transition the struggling Geelong refinery to establish an energy hub with alternative, renewable sources.
In December, Viva announced it had entered into Memoranda of Understanding with two consortia - one comprising ENGIE Australia & New Zealand and Mitsui & Co, and the other with Vitol and VTTI - to develop the project and related capacity at the terminal.
"We are very pleased to have such strong partners with experience and capability in LNG terminals and gas markets to assist us in continuing to fast-track our project through to a final investment decision," Wyatt said at the time.
"The project will bring new gas supply and competition to our domestic gas markets and is an important part of our wider vision to further develop Geelong as an energy hub for Victoria, and to support the transition of Victoria to lower carbon energies."
Viva is also developing other options for the site including the recent launch of a hydrogen initiative through its alliance with HYZON Motors.
The company is also the exclusive supplier of Shell fuels and lubricants in Australia, and despite 'stay at home' orders and border restrictions putting pressure on fuel sales, non-refining underlying EBITDA increased on the previous year.
"This was driven by strong diesel sales through both retail and commercial channels, improved retail fuel margins, and a robust commercial specialty business performance," Wyatt said.
---
40. Tilt Renewables (TLT)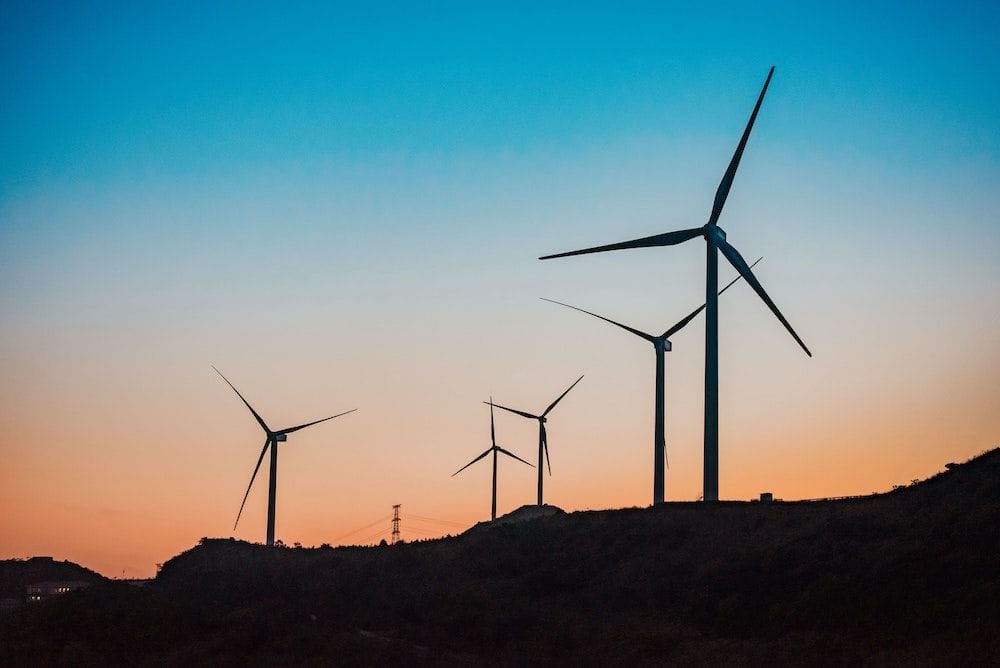 UTILITIES
2020 rank: 50
Market Cap: $2.65b
FY20 revenue: $170.23m
FY20 profit: $478.43m
Listed: 2016
CEO: Deion Campbell
CEO salary: $1.17m
The appetite for renewable energy assets may be left unsated for investors after a consortium that includes AGL Energy (ASX: AGL) succeeded in swallowing Tilt Renewables (ASX: TLT).
This will likely be the last time Tilt, a pure-play renewable energy group, will appear on the Melbourne Top Companies list as it awaits the formal completion of its takeover by Powering Australian Renewables (PowAR), a partnership between AGL Energy (ASX: AGL), Queensland Investment Corporation and the federal Future Fund.
Through a three-way deal worth $2.7 billion, Tilt's second-largest shareholder New Zealand's Mercury NZ (ASX: MCY) will acquire the New Zealand assets of Tilt, while PowAR will acquire the outstanding shares in Tilt giving it control of the Australian assets.
The buyout deal has been struck at NZ$7.80 ($7.22); a hefty premium of 99 per cent to Tilt's closing price on 4 December.
The takeover is still awaiting approvals which could take settlement into the first half of FY22.
AGL sees the deal bolstering its renewables portfolio, helping the company accelerate its transition away from coal-fired power production.
The buyout marks a major consolidation of the renewables sector on the ASX following the absorption of a number of smaller players in recent years. It also removes a significant player for retail investors looking to make a direct ASX investment into the renewables sector.
Tilt's big focus in FY20 was the delivery of the Dundonell Wind Farm, Australia's largest renewable energy project, located west of Melbourne. Delays in the project's commissioning hit the company's FY21 half-year results.
Tilt's FY20 profit was bolstered by the $472 million sale of its Snowtown 2 project at the end of 2019. This allowed the company to reward shareholders with a $258 million capital return during the latest half.
---
CLICK BELOW FOR THIS YEAR'S TOP 50
Market caps based on close of trade, 23 March, 2021
Get our daily business news
Sign up to our free email news updates.
Help us deliver quality journalism to you.
As a free and independent news site providing daily updates
during a period of unprecedented challenges for businesses everywhere
we call on your support