The proposed merger of two of the biggest magazine publishers in Australia has raised some red flags for the consumer watchdog.
In October, Pacific Magazines (ASX: SWM) announced it was to be bought by Germany-based magazine publisher Bauer Media for $40 million.
The acquisition still needs to overcome the hurdle of approval from the Australian Competition and Consumer Commission (ACCC), which might prove problematic.
The ACCC this morning says it has preliminary concerns with the proposed sale of Pacific Magazines, citing the impact the deal could have on competition for some key weekly magazine titles.
Specifically, the watchdog is concerned that Bauer's Woman's Day competes closely with New Idea, owned by Pacific Media, and Bauer's Take 5 magazine competes strongly with Pacific Magazine's That's Life.
ACCC chair Rod Sims says the impact is particularly amplified by the decline in magazine revenue being felt by the entire industry.
"Pacific Magazines and Bauer are the only magazine publishers in certain categories, and their titles appear to compete head-to-head on content and cover price," says Sims.
"We are acutely aware of the dramatic decline in magazine revenue, both in terms of lost advertising and reduced sales. The trends in the media sector were considered closely in our Digital Platform Inquiry final report published in July. Many magazines titles have closed over recent years, and more titles will close irrespective of this deal."
While the watchdog is particularly concerned with the impact of competition on the four titles mentioned above, it also believes most of the publications owned by each are in competition with one another.
"Competition within markets has an important role to play to protect consumers, even in declining markets," says Sims.
"The key Bauer and Pacific Magazine titles remain profitable, and in some cases average more than one million readers per issue."
"If Bauer bought Pacific Magazines, Bauer would remove its closest competitor in certain segments. Our preliminary view is that this would allow Bauer to reduce the effort put into content production and the range of content, or to increase prices."
The titles in content categories that overlap between Hamburg-based Bauer and Seven West Media-owned Pacific Magazines are as follows according to the ACCC: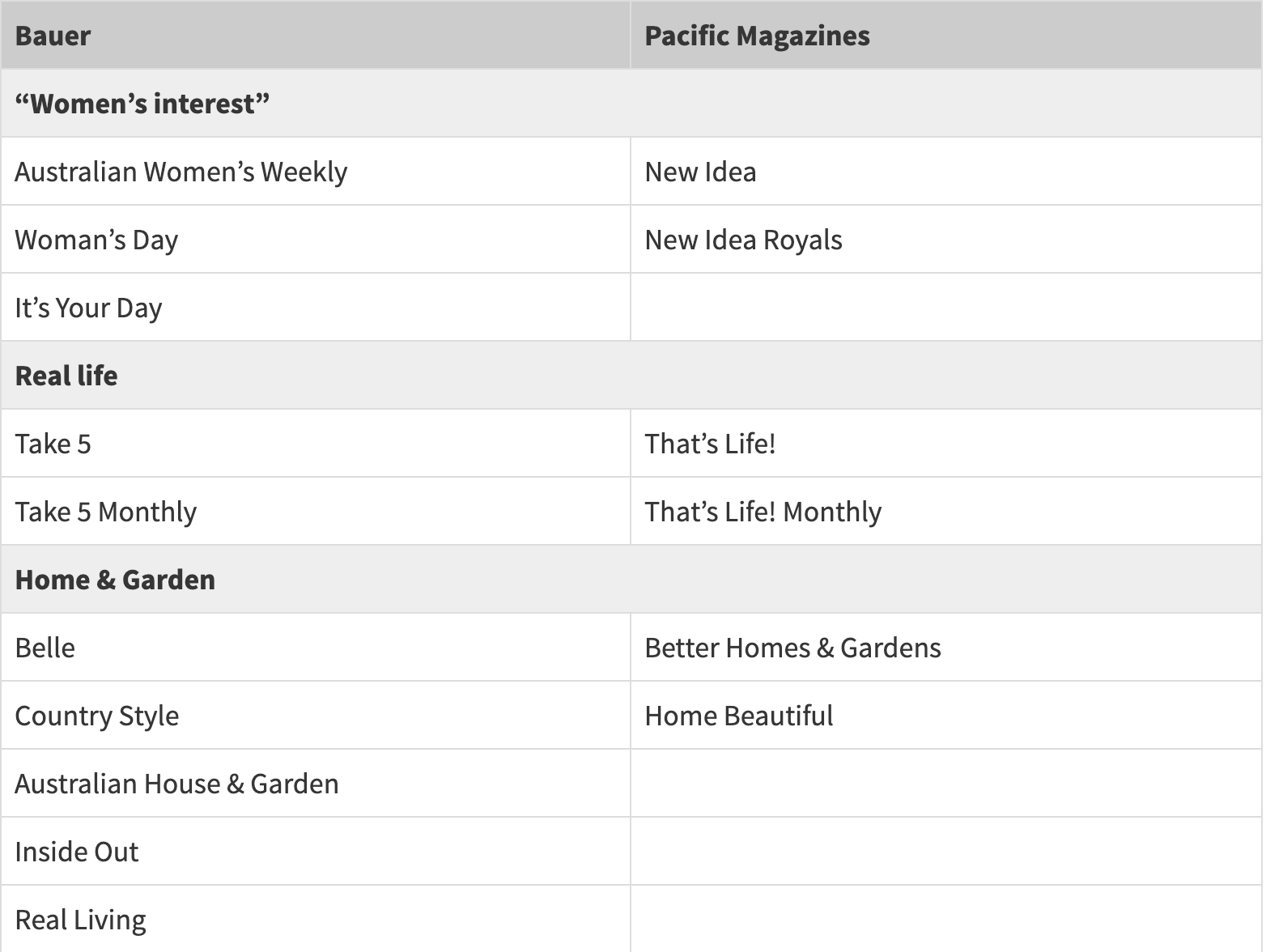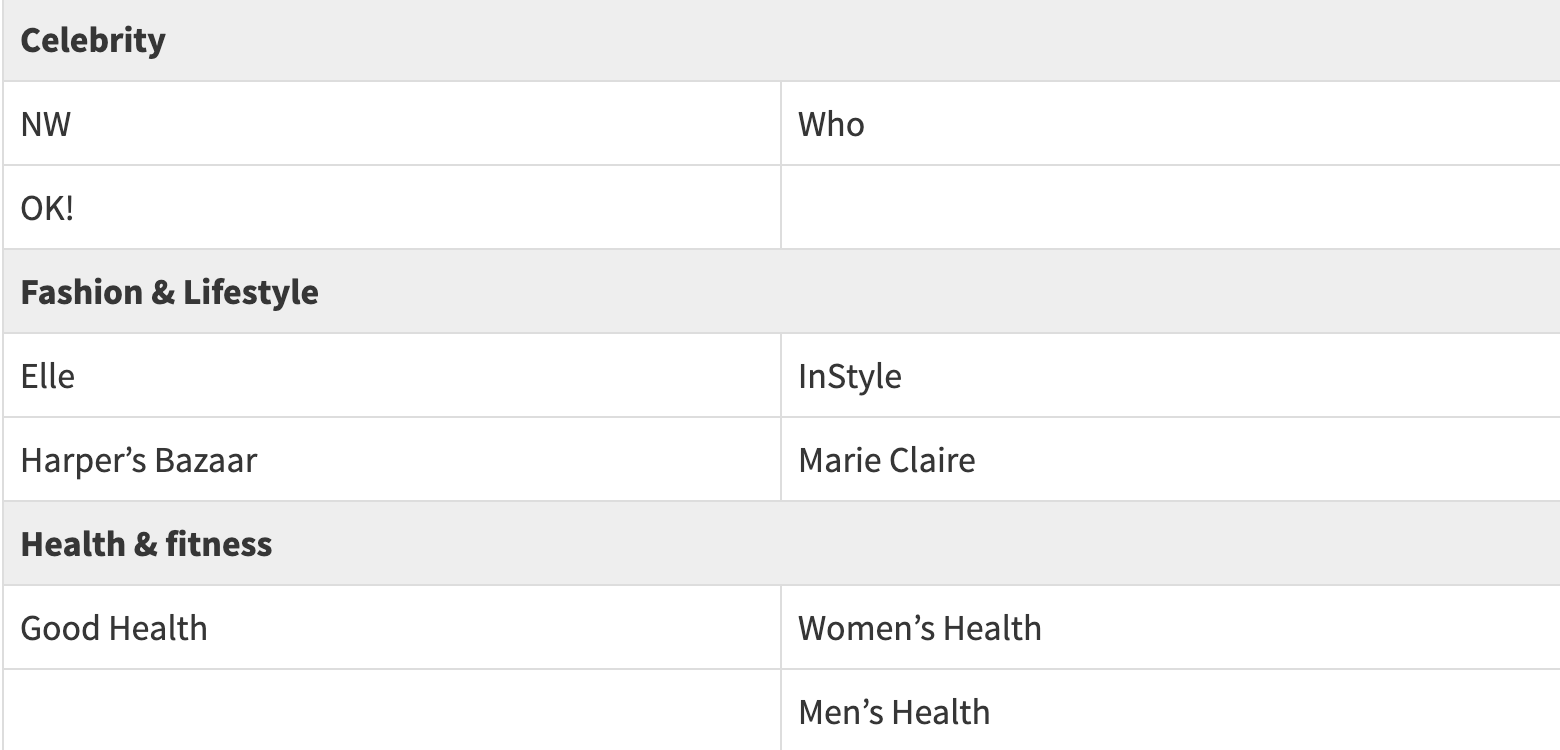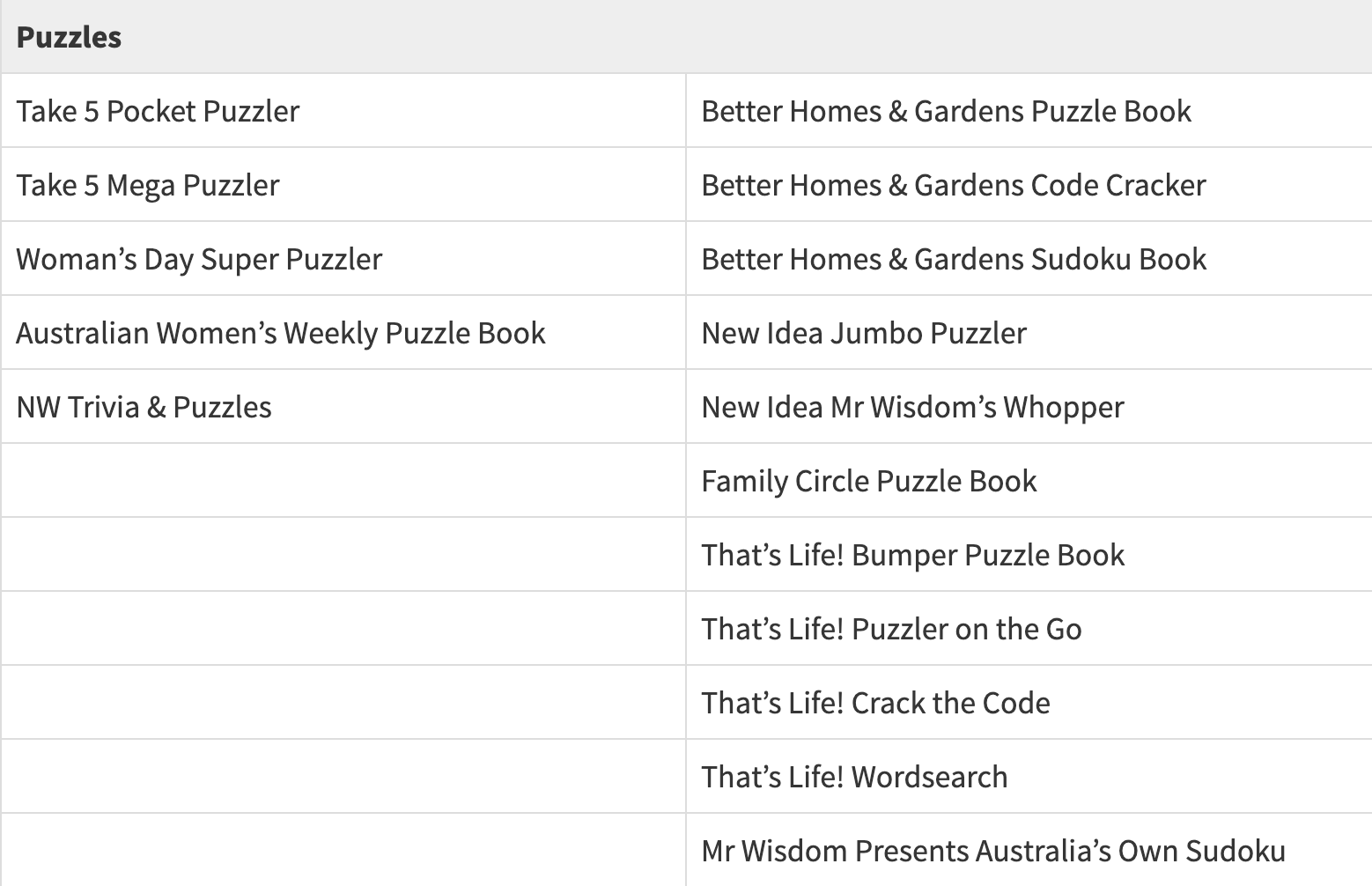 "While there is free online content available that resembles the content in these magazines, many consumers still value the physical format of magazines, the packaging together of stories, puzzles, prizes and other content, and the style of the articles produced by each magazine," says Sims.
"Our preliminary view is that many readers have a strong preference for print magazines in the key weekly categories."
The ACCC will hand down its final decision on the merger on 2 April 2020.
Never miss a news update, subscribe here. Follow us on Facebook, LinkedIn, Instagram and Twitter.
Business News Australia
Get our daily business news
Sign up to our free email news updates.