From little things like keys to larger objects like vehicles Australian businesses are losing billions of dollars' worth of assets every year.
The problem is a $4.3 billion hit to Australian businesses every year, and as businesses become more digital it could become even worse.
According to new research done by Telsyte and commissioned by Telstra companies are regularly losing high value assets.
Telstra exec Gerhard Loots says this $4.3 billion problem has a huge impact on business and is impacting customer relationships.
"We've uncovered an epidemic of lost assets in Australian companies," says Loots.
"From small items like keys and briefcases, to large valuables like trailers, shipping containers, medical and lab equipment or IT hardware; organisations are losing an average of six per cent of all assets every year."
To put $4.3 billion in perspective, that's like losing 21,000 busses, 850,000 shipping containers, or 2.8 million laptops per year.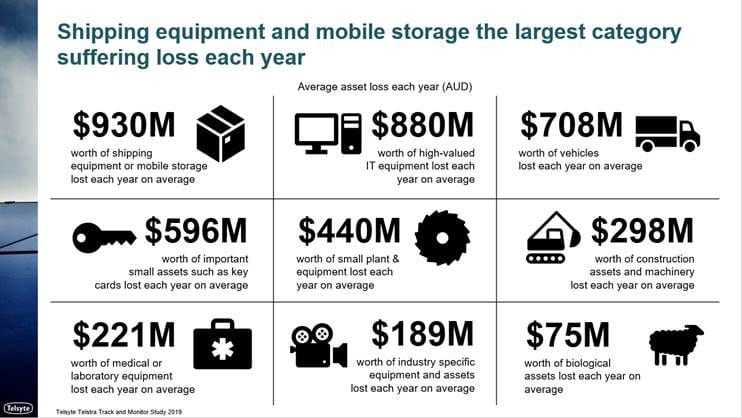 Telsyte's research found that 48 per cent of respondents said it was embarrassing to report lost assets to their organisations, while 47 per cent said losing company assets negatively affects their relationships with their clients.
More than half of the Australian respondents (52 per cent) said that losing assets ultimately costs above and beyond the financial impact of their replacement, highlighting the significant economic gains if the challenge is solved.
Managing director of Teslyte Foad Fadaghi says asset tracking is central to fixing the problem, especially as more Australian businesses digitise more elements of their businesses.
"Asset tracking is a strategic part of many organisations' digital transformation strategies and is both about mitigating loss but also about creating a culture of responsibility with the use of technology."
The research also revealed:
The main reason businesses lose assets is because they are misplaced by employees (46%) or assets aren't properly stocked (36%). Employee theft remains an issue 29% of the time, while 27% of assets are lost in transit
Half (50%) of companies rely on manually logging records, while more than a third simply walk around the premises to find assets when they're needed
While the vast majority (82%) of companies that have lost those assets try to recover them, their searches are only successful less than a quarter of the time (22%).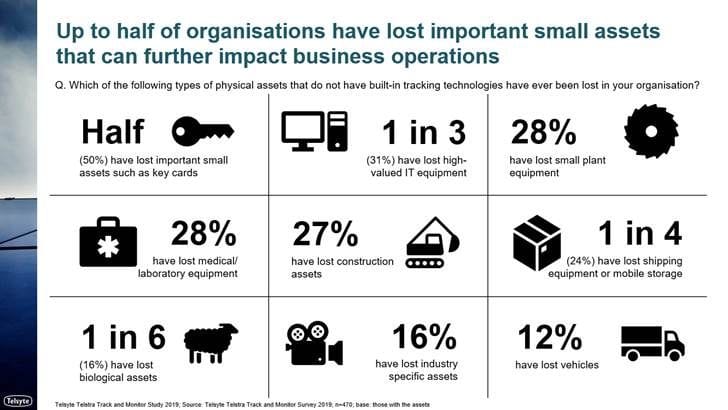 Never miss a news update, subscribe here. Follow us on Facebook, LinkedIn, Instagram and Twitter.
Business News Australia
Get our daily business news
Sign up to our free email news updates.