How do you adapt your business, which predominantly relies on people playing team sports, if COVID calls time-out on matches across the globe?
At the beginning of the pandemic, this was the exact scenario facing entrepreneur William Strange (32), founder and CEO of Sports Performance Tracking (SPT) – a business that provides GPS technology data to 4,500 sports teams globally and has 80,000 unique users.
Strange tells Business News Australia how the business was forced to innovate, which led to outsourcing and cutting staff, and why he felt he needed to take steps backwards to push forwards.
---
The idea for Sports Performance Tracking came to founder William Strange in 2014 while he was out training for a local Victorian amateur Aussie rules football team.
During the preseason he was running four hours a week around a local running track and the surrounding streets, tracking every stride.
"Yet the second I walked into the football environment, which is a contact sport, I didn't wear anything, and I had no idea how far I was running," Strange tells Business News Australia.
"The first question I asked myself was; I wonder how far I'm running during a game because I should be training very specifically for that."
Strange understood marathon training involved building up stamina towards an end goal of running 42km but didn't know why people playing amateur sports across Australia weren't measuring their in-game performance.
By this point, the Melbourne-based entrepreneur had already founded Three65 Underwear, a business selling underwear to Australian men via a subscription service. In 2015, Strange appeared on an episode of Shark Tank and received an offer for 50 per cent of the business.
After speaking to a friend who played professionally in the AFL, he became aware the tracking technology was available at an elite level, so set out to build a GPS device that the amateur sportsperson could use.
Strange started by researching the top university in the country for computer science. After contacting one of the university's leading professors, he was introduced to an enthusiastic and sports-mad student developer who helped build the software at an affordable cost to the business.
SPT was officially founded in 2015, which precipitated the launch of GameTracka – the associated GPS tracking device which monitors players movements during training and games.
The technology allows managers to monitor players' distance, speed, work effort, intensity, heat maps and top speeds within a short period through SPT's dashboard. Players and other athletes can also monitor their data.
Fast forward seven years, and the business has raised close to $8 million in funding, launched in the US, is up to its third generation of hardware and has tracked more than 1.1 million performances and trainings.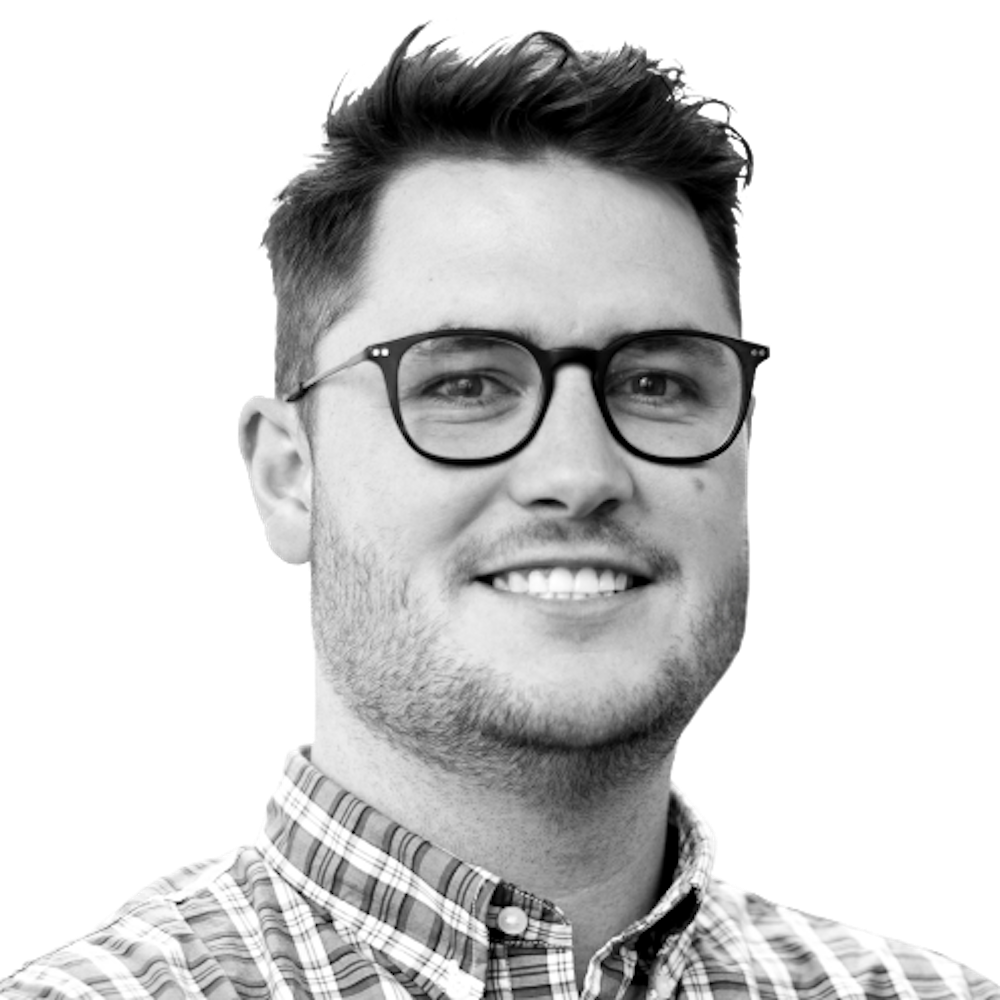 As COVID spread across the planet during the first quarter of 2020, Strange conducted multifaceted modelling to predict the impact on the business in the scenario sport was to shut down across Australia, or in the US, Europe, or Asia.
It soon became apparent that he didn't have solutions to the resourcing capabilities for each model. He was unaware of how much investment might be needed or what manufacturing might be required.
Once all sport was suspended, apart from the Belarusian soccer league, Strange was forced into rethinking the fundamental nature of how the business previously operated.
"I needed to build a model that was flexible, that I could invest into if I needed to, but I could pull that investment with the flick of a switch," Strange says.
After determining that the business couldn't continue under its current guise, he decided to pivot its direction.
His solution was to trim down SPT's fixed costs by outsourcing as much as possible. This could be achieved by reducing costs and partnering with other companies.
This ultimately involved keeping a core team consisting of critical sales, tech, and ops people while outsourcing the more administrative roles, like finance and some of the development, hardware and R&D.
"At the end of the day, you've got a certain amount of cash, and you either burn it, or you make more," says Strange, a finalist in the 2021 Australian Young Entrepreneur Awards.
"So, for us during COVID, the risk of us burning that cash was too critical, so we had to pivot."
Although Strange says he feels like he was forced to pursue the direction he followed, the founder believes it was the best decision for the business.
"Now we've got better quality and more experienced people, but we just don't have them all the time - we have them as required," Strange says.
"It was an innovation forced upon us, to look at it differently and access the values of people that we need when required, rather than just having people to say we've got to bigger headcount."
One side effect in reducing headcount is the unenviable task of implementing redundancies and informing people they are out of a job.
"We went from 25 to five employees in the space of four weeks," Strange explains.
"That was really tough. It certainly matures you as a CEO."
Strange admits the forced redundancies came as a surprise to some of his staff, testing long-held relationships, but can console himself in the knowledge that not everyone had access to the same bird's eye perspective he had over the business.
"If you're going through that, you've got to realise that it's never going to be the perfect outcome," Strange explains.
"At the end of the day, everyone that works for me, or has worked for me, I'm either going to have to fire, or they're going to have to quit, at some point in time.
"If that's the original realisation that you have, I think that's where you can start to navigate parts of it and understand that this is a business relationship. You still can be very good friends with them but understand that that's the foundation of it, although it does make you appreciate people more."
Strange noticed he spent more time than usual in his office at this point, closing himself away from the stresses of the situation, but learned valuable life lessons and experiences from the process.
"But certainly, it does weigh a lot on you," Strange says.
"As you reflect, you realise how important those relationships are, and how important the process of going through that was, to build me as a future leader and a future manager."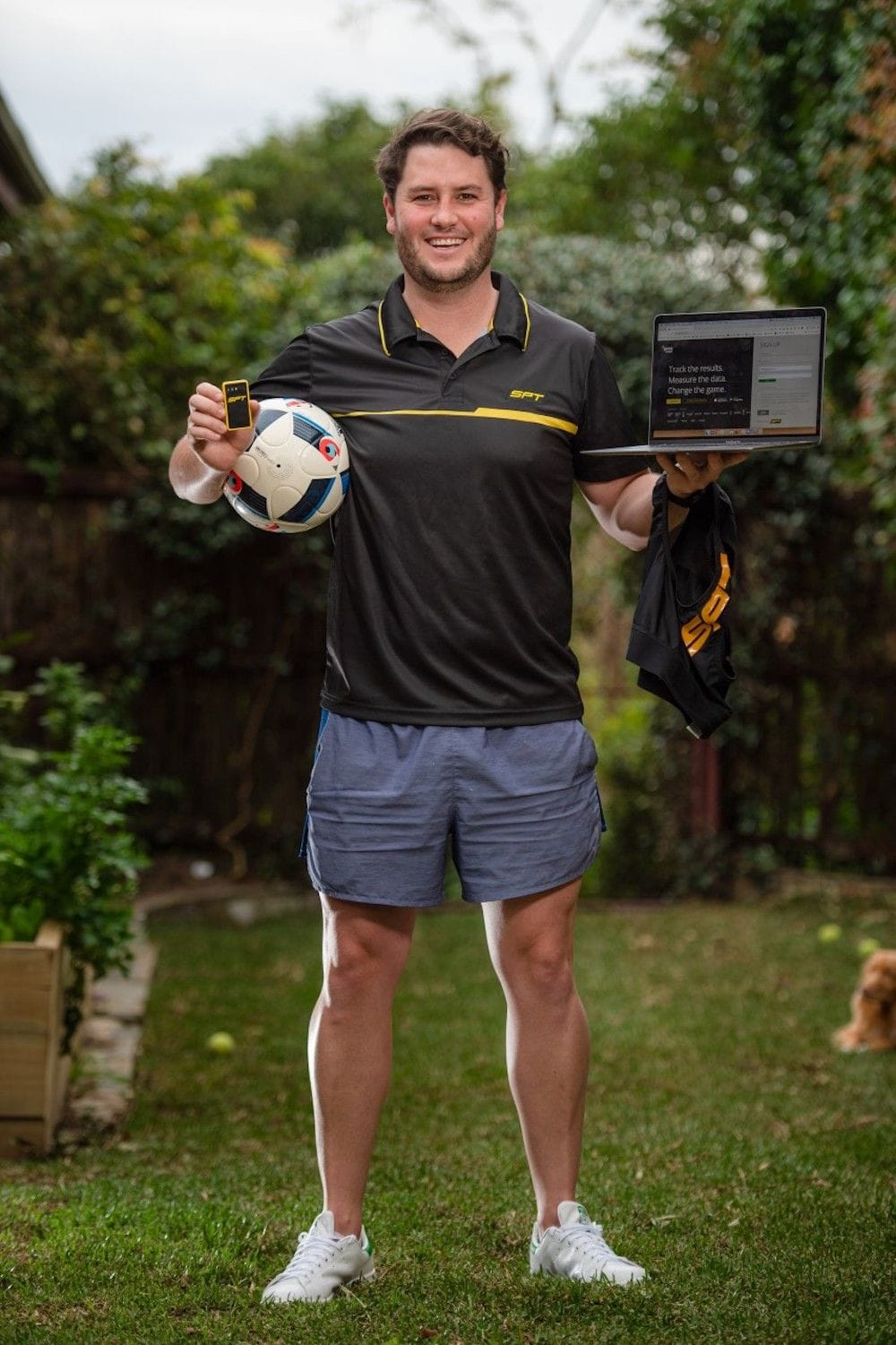 In 2021, having survived the initial lockdowns, the business found itself in the firing line of the manufacturing and global supply chain crisis.
As individual components shot up in value, Strange's focus shifted towards scouring the globe to address a scarcity of supply in the market, leading to stock issues for the business throughout the year.
Despite this, the business added 120 US colleges and high schools in July 2021 as customers. The company's reputation and exposure continue to grow through word-of-mouth and coaching conferences.
Strange believes SPT is now entering a third phase of the business cycle, figuring out how to build the business better with more enhanced capabilities.
The first phase was the startup element – which entailed "pure hustle and bustle" – while the second phase consisted of capital raises and a drive towards growth.
"Sometimes, when you raise a lot of money, your insights are; drive revenue, drive revenue, drive revenue," Strange says.
"But the fundamental of businesses is to have greater revenue than costs, so we've probably gone more back to that fundamental."
More recently, the business has reached a temporary plateau in terms of growth. Although growth remains a critical strategic future revenue stream, SPT remains profitable due to the significant reduction of costs made during the onset of the pandemic.
SPT has resolved to hark back to basics and figure out how best to scale the business without throwing money directly at the problem.
The business is refining who its customers are, what its product does and ensuring it knows why it offers a better outcome than its competition to remain cash flow positive and profitable going forwards.
SPT plans to launch a new product later in 2022, before the beginning of the US sports season, which will provide advanced sophistication, reliability and accuracy to the consumer.
Alongside revenue and growth targets, the business aims to become the most reliable product on the market and is in talks with some established US businesses that could help expand the technology globally through greater access to resources.
"Our biggest competitor is a publicly listed company in Australia called Catapult (ASX: CAT), they're the global leader in what we do but for the elite teams," Strange explains.
"Their focus is providing a very sophisticated product to very sophisticated users - we think our value is around our execution of what the customers need.
"We really focus on delivering 100 per cent usable products, rather than 100 per cent of a product that only 20 per cent of people use, so we really refine, and actually strip back, a lot of what others do and delete it."
---
Entrepreneur Profile:
First Job? Retail estate agent.
Last holiday? Christmas time in Metung, near the Gippsland Lakes
Best advice received? If it were easy, everyone would be doing it.
How do you relax? With family - with my two daughters.
Favourite podcast? Hamish and Andy. If I'm going to separate myself, 'How I Built This' by Guy Raz is my favourite business podcast. I love listening to the stories of entrepreneurs. But, I'm into Hamish and Andy at the moment - which gives me an escape from work and just a laugh.
---
AUS vs US - two different sporting cultures
Since launching in the US in 2018, Strange has experienced first-hand the difference in sporting cultures in Australia and US.
After conducting customer research, as part of a more comprehensive programme with UCLA, Strange determined the US was a very investment and stats-heavy market from a strength and fitness perspective, which was about five years behind where Australia was at the time.
"The reason for that was the sheer number of players they have; they don't need to get the best out of each player because there's another ten coming off the conveyor belt they can pick – so they basically just bend and snap," Strange says.
"It's still a little bit the case, but it is changing - it was very much just strength and conditioning, not fitness, not performance, not managing and mitigating risk.
"That's been the Australian cultural impact we've seen over in the NBA, for instance, where 30 per cent of the team's fitness and strength side of things are now run by Australians."
The previous attitude to training in the US was to push its athletes harder and harder at the gym, lifting heavier weights with little regard for fatigue or injury.
Strange cites New Zealand as the best example of a country with a different mindset. A finite number of resources due to its small population means they can't afford the 'churn and burn' approach and instead look to improve their existing pool of players by driving better outcomes through education.
The US remains the current focus for growth, and the business continues to make inroads into the US market.
However, obtaining access to the key decision-maker in the US is a more complicated affair due to the difference in political landscapes.
US colleges are government bodies inundated with bureaucracy and red tape, so receiving final sign-off is more complex than speaking with most Australian sporting clubs.
Never one to be easily deterred by jumping through relevant hoops, Strange has recently partnered with North Carolina State University to develop clinical sensor technology for animals using the same GPS technology as SPT.
The business, known as Aniv8, aims to determine and quantify if dogs are suffering from osteoarthritis through analysing its gait.
"The ability to put a device on a dog's collar and give real-time feedback, to both vets and their owners, about how much pain they're in from osteoarthritis, which we know a large portion of dogs suffer from especially later into their lives, is a really interesting business," Strange, a non-executive director of the company, says.
"Many dog owners spend thousands of dollars a year on drugs but don't know if they're working because obviously, the dog can't tell."
Strange's experience in adapting his business successfully to the changing environment over the past couple of years puts paid to any suggestion he conforms to the old proverb; you can't teach an old dog new tricks.
Get our daily business news
Sign up to our free email news updates.
Help us deliver quality journalism to you.
As a free and independent news site providing daily updates
during a period of unprecedented challenges for businesses everywhere
we call on your support