Bubs (ASX: BUB) has signed a supply agreement with US retail giant Walmart to distribute its second shipment of 85,000 containers of baby formula to around 800 stores across 20 states as 'Operation Fly Formula' ramps up.
The shipment is due to depart from Melbourne for Columbus, Ohio, later today and comes shortly after the first US Government chartered Boeing 747-400F flight, carrying a cargo of 95,000 tins of formula, departed for Los Angeles over the weekend.
The first consignment was purchased by supermarket chains Kroger and Albertsons and is due to be sold in roughly 4,000 stores across 35 states, meaning all six of Bubs infant formula products and its two toddler formula products will be available almost nationwide in the coming days and weeks.
"We are tremendously excited to be forging a relationship with Walmart, with all of Bubs infant formula and toddler formula products going on shelf in approximately 800 stores across America's Central and Mid-West regions. This store distribution builds on our existing Walmart.com sales channel," Bubs founder and CEO Kristy Carr said.
"More broadly, the addition of Walmart will increase our bricks and mortar exposure in the United States over the coming days and weeks to around 4,800 stores across 35 States."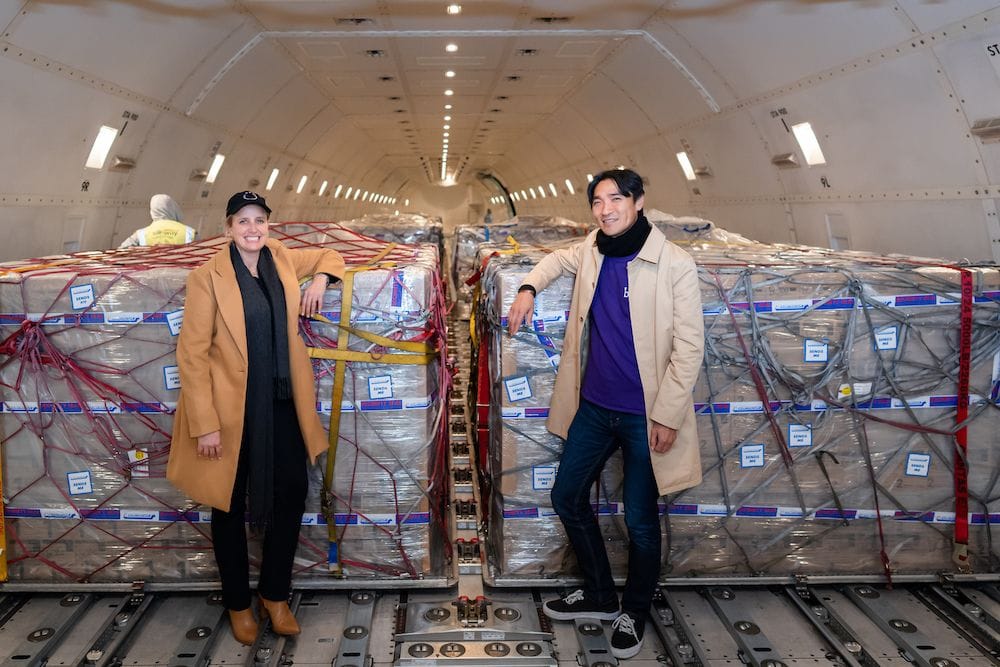 Responding to a call-to-arms by the US Government in May, Bubs agreed to ship at least 1.25 million cans (equivalent to 27.5 million bottles) of its formula to help ease the country's shortage.
Although Bubs established a presence in the US to distribute and market its toddler formula in June 2021, the US Food and Drug Administration (FDA) was required to step in to permit the sale of its infant products to help avert the crisis.
Exercising newly granted discretionary powers under relaxed regulations, the FDA approved all six varieties of Bubs infant formulas for import in May. This has led to widespread acclaim across the US, including a shout-out from US President Joe Biden over Twitter.
The US infant formula shortage is partly due to Abbott Laboratories' manufacturing plant in Michigan recalling some products in February.
Founded in 2006, Bubs is the only infant formula in the world to be based on Australian goat milk and is widely sold in major supermarkets and pharmacies throughout Australia and exported to China, Southeast Asia, the Middle East and the US.
The update from Bubs comes a day after pediatric nutritional supplier Nutritional Growth Solutions (ASX: NGS) announced it had expanded its grocery presence in the US through an e-commerce agreement with Kroger Co.
The non-exclusive deal will see the business' entire healthy heights product range stocked across three Kroger e-commerce channels and builds on a recent agreement between the company and Walmart.
"The launch of our products on Kroger.com comes at a time when millions of parents in the US are seeking healthy, safe, label-certified nutrition for their children. We are proud to be able to offer these products from our manufacturing facility in Utah, especially during a time where safety over children's formula products continues to be a huge concern," Nutritional Growth Solutions CEO Liron Fendell said.
Shares in Bubs (ASX: BUB) are up 7.08 per cent as of 10.26 am AEST and have climbed 63.51 per cent in the past month.
Get our daily business news
Sign up to our free email news updates.