Sydney-based drone developer Carbonix has struck a partnership with New Hampshire-based ArgenTech Solutions in a move that will drive the company's ambitious expansion into the US defence sector.
Carbonix, a company founded by Dario Valenza in 2012 initially to design advanced composite structures for America's Cup racing boats, had been working with ArgenTech for almost a year before cementing the official partnership agreement.
The US company will provide services such as flight operations, maintenance and pilot training using Carbonix's new generation unmanned aerial vehicles (UAV).
The partnership comes on the heels of an active 2022 for Carbonix which expanded drone production after securing a manufacturing agreement with Quickstep Holdings (ASX: QHL), Australia's largest independent aerospace engineering company, to produce 40 of the company's latest UAV over the next 12 months.
"We've been working with ArgenTech Solutions for just under a year, collaborating on an ad hoc basis," Carbonix CEO Philip van der Burg tells Business News Australia.
"This agreement now formalises that relationship because we see a lot of synergies between our companies. They are an operator with significant experience, and this will give us a foothold in the US and the Americas."
Carbonix shifted focus five years ago from boat designs to drones, with Valenza's eye for design and composite manufacturing establishing Carbonix as an innovative developer of vertical take-off and landing aircraft. The company's Volanti and Domani fixed-wing designs offer high-speed, long-range performance to tackle challenging missions.
"These craft are designed for long endurance and stability of flight, allowing for safer and more cost-effective missions and better quality data," van der Burg says. "All the missions we are doing are completely pre-programmed and while there is a pilot near the controls they are not on the controls."
Carbonix largely focuses on delivering aerial surveying services in Australia, working with companies such as SA Power Networks, The ACT Rural Fire Service and geo-data specialist Fugro.
Carbonix is also one of the few drone companies to receive Beyond Visual Line of Sight (BVLoS) approval in Greater Sydney, which has allowed the company to undertake BVLoS testing and missions with sophisticated payloads such as surveying LiDar scanners and photogrammetry cameras.
ArgenTech Solutions is a veteran-owned business that provides unmanned services support for the US military, while also specialising in technology development. As a UAV subcontractor to Boeing-Insitu, ArgenTech says its staff are 'embedded with the troops' flying missions for the US Department of Defence, NATO, and foreign military customers.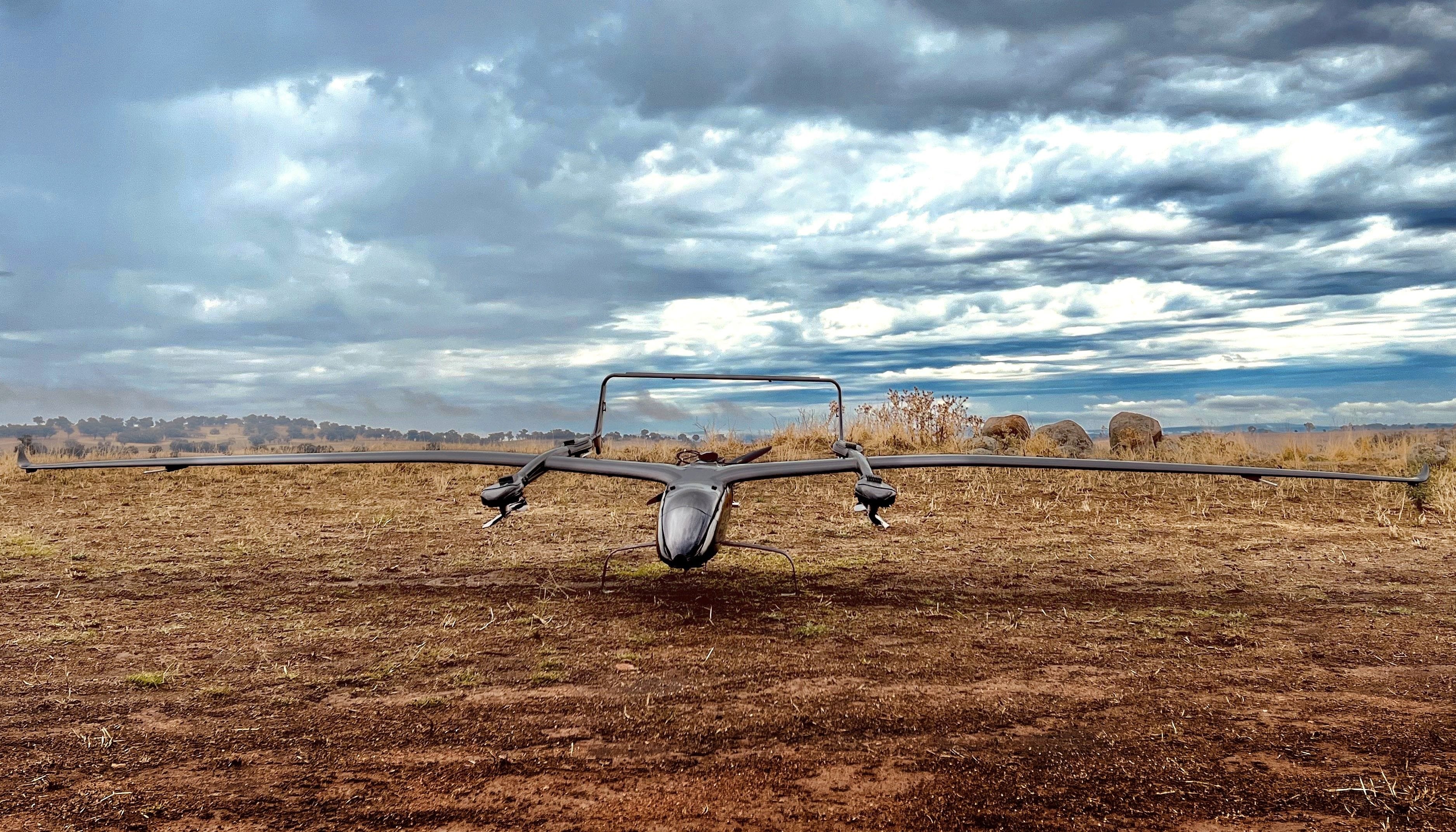 "We are deeply familiar with the regimen of military operations and we've developed an expertise in precision operations, procedures, and process management," ArgenTech CEO Brian Veroneau says.
"As we grow ArgenTech's commercial business, we have expanded our worldwide capabilities and services to include wildfire monitoring for the US Bureau of Land Management, training and subject matter expertise for commercial systems.
"We see partnering with Carbonix and the strength of their systems as advantageous in expanding our capabilities throughout the Americas."
Van der Burg notes that the partnership will offer an engineering collaboration with ArgenTech that he says will drive Carbonix to develop new drones for specialised uses across the military, non-government organisations and humanitarian sectors in which the US company operates.
"This will really allow us to scale on the front end of our business by winning larger contracts, particularly in the US," van der Burg says.
Carbonix has already made inroads into the Americas after selling 10 UAV to Anduril, a US-based military technology company that specialises in monitoring risks and enhancing surveillance.
"Anduril is taking a very entrepreneurial and disruptive approach to defence procurement," van der Burg says.
"They're using our drones as part of their Lattice OS system where effectively they are looking to build mission autonomy.
"One drone controlled through an autonomous system will communicate with other drones without a pilot intervening to create an advanced situational awareness system. Without human intervention the system is able to make decisions more rapidly."
Van der Burg has revealed that another contract in the US mid-west has led to the sale of five drones this year, which will increase to 10 next year and 40 the year after that.
"Without ArgenTech we wouldn't have been able to achieve this," he says.
Van der Burg highlights sovereign capabilities as an important factor in maintaining an Australian manufacturing base through the current contract with Quickstep, which has a small shareholding in Carbonix.
"We see Quickstep as an Australian partner that will help us grow in the international markets we're focused on," he says.
The drone sector has been on the rise in recent years, with the likes of Aerologix launching a drone piloting app to the global market this month and Perth-based Advanced Navigation unveiling a new subsea robotics centre in WA.
"I see Australia significantly punching above its weight internationally," van der Burg says.
"There's a lot of talent here and the country lends itself to be an international test bed. The approach that CASA (Civil Aviation Safety Authority) has around BVLoS for example really enables us to push forward even beyond even where our US colleagues are pushing it."
Get our daily business news
Sign up to our free email news updates.
Help us deliver quality journalism to you.
As a free and independent news site providing daily updates
during a period of unprecedented challenges for businesses everywhere
we call on your support