EMVision (ASX: EMV) founder Scott Kirkland will step into the CEO role from 1 July, succeeding Dr Ron Weinberger who joined the portable brain scanner company five years ago after a 13-year stint in leadership roles at Nanosonics (ASX: NAN), which is known for it ultrasound probe disinfectors used globally.
Dr Weinberger advised the board of his intention to retire from his executive responsibilities, just days after EMVision announced a Stage 2, multi-site clinical trial would commence for its technology across major comprehensive stroke centres in Australia, including Liverpool Hospital, Royal Melbourne and Princess Alexandra.
The next stage will enrol up to 150 acute stroke and stroke mimic patients presenting to the Emergency Department, after the successful completion of Stage 1 which generated insights for performing EMVision scans in even shorter windows - a key advantage when dealing with time-sensitive medical emergencies such as acute stroke.
Liverpool Hospital in southwestern Sydney is the first site activated for Stage 2, with Royal Melbourne scheduled to be activated in June and Princess Alexandra in Brisbane's inner south will follow a couple of weeks later.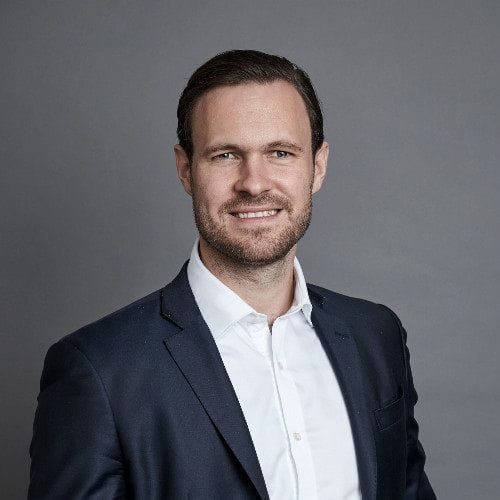 From July, Dr Weinberger will serve an initial one-year term in a non-executive directorship position and act as a consultant to the EMVision management team, supporting clinical and product development, commercial partnering and the regulatory approvals process.
Kirkland has been an executive director of the company since he founded EMVision in 2017, playing an "instrumental role" in the development and commercial application of EMVision's revolutionary products, establishing the foundational team, leading corporate development, building clinical partnerships, including the Australian Stroke Alliance partnership, and securing awards of close to $20 million in Federal and State non-dilutive grants since inception.
"Scott and Ron have worked side-by-side for the past several years and we are delighted to have someone of Scott's calibre take over as CEO and managing director," says the group's chairman John Keep.
"Scott's vision for EMVision and his vast experience gained over the past 6 years makes him the ideal candidate to lead EMVision through this next exciting phase of development as EMVision prepares for the successful commercialisation of the company's products."
The group has also announced its current head of new product development, Forough Khandan, will be appointed to the new role of chief technology officer (CTO).
Khandan has more than 15 years' experience in medical device development including her time with EMVision since 2020, and like Dr Weinberger was previously at Nanosonics, where she led a large multidisciplined team of engineers and scientists.
She was responsible for the development and delivery of Nanosonics' second generation of trophon device from prototype through the regulatory approval process and after-market release.
"Both he [Kirkland] and Forough have intricate knowledge of the business, product and clinical need and we have every confidence in the team's ability to take EMVision through to commercial success globally," adds Keep.
"Ron has played a foundational role in building the Company and creating a diverse leadership team with a strong focus on product execution and generation of shareholder value.
"On behalf of the Board, I sincerely thank him for his dedicated service and commitment. We will continue to benefit from his valued input as a consultant and Board member and look forward to his ongoing involvement in the success of EMVision."
Dr Weinberger says building the company with the team for the last five years has been a privilege, but now is a good time to hand over the leadership baton.
"EMVision has a well-defined strategy, a strong leadership team and is achieving positive momentum having recently commenced enrolment in the next phase of our multi-site clinical trials," he says.
"Scott has been my right hand since the beginning and has been immersed in all aspects of the business operations and product development.
"Scott, and the excellent team, will continue to build on our substantial opportunity. I look forward to continuing to support EMVision in delivering on its strategic priorities as a director, consultant and committed shareholder."
Kirkland transition will see a continuation of what the team, including Dr Weinberger, have been building for a number of years.
"We have a great structure in place across the team and are at an exciting juncture in our journey towards improving the lives of millions of stroke victims," he says.
"Personally, Ron has been a trusted advisor, friend and mentor and I'm grateful to be able to continue to access his insights and strategic advice.
"I'm looking forward to building on our strong foundation and continuing our momentum through our clinical trials and achieving our ambitions as a global leader in point-of-care medical imaging."
Get our daily business news
Sign up to our free email news updates.