Rocket engineers at Gold Coast-based Gilmour Space are one step closer to orbit, having successfully test fired the largest and most powerful rocket engine ever developed in Australia.
The milestone was reached following a 75-second full throttle test, the motor performance required to propel the Eris rocket into orbit, which produced a force of over 100 kilonewtons (or 25,000 pounds) – enough force to lift four SUVs off the ground.
"We were really happy that we got this engine to run for greater than one minute which is getting into the zone that you need for an orbital flight and it was a great demonstration of a lot of technologies," Gilmour Space CEO and co-founder Adam Gilmour told Business News Australia.
Gilmour Space is developing Australia's first capability for launching commercial, civil, and defence-related satellites into orbit and is now closer to obtaining a small orbital spaceport at the Abbot Point State Development Area in Bowen, North Queensland.
"With timely assessments and approvals from relevant authorities, we hope to be able to launch Australia's first sovereign-made rocket from Queensland sometime in the latter half of 2022," notes Gilmour.
Having secured $61 million in a Series C funding round in 2021, this achievement continues the upward trajectory of the business which has set its sights on helping Australia become the 11th nation in the world to successfully launch a rocket into orbit.
The company's hybrid propulsion rockets are lower cost, greener and safer to operate than most traditional rockets and, if successful, Eris would become the world's first hybrid rocket to reach orbit.
The team is slowly scaling up in numbers, currently employing more than 110 employees on the Gold Coast, Queensland but hopes to ramp up considerably after the first launch.
"We're in the process of bringing more people in but it does take time - everything you've heard about a talent shortage in Australia, and around the world, is absolutely true," Gilmour said.
"We're still in the process of hiring people and have new people starting pretty much every week."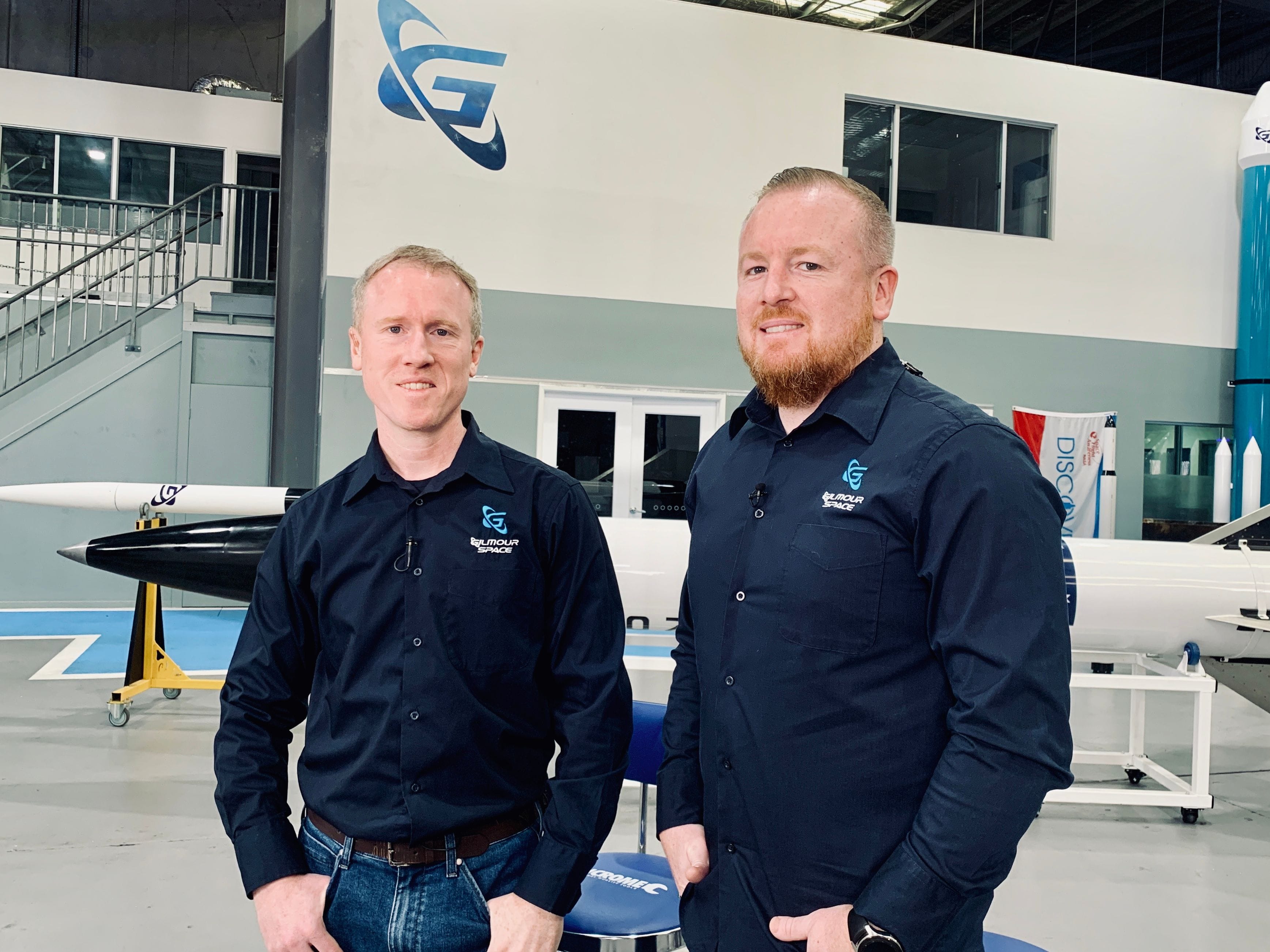 From a technical standpoint, space begins at the 100-kilometre altitude mark (also known as the Karman Line), and to reach this sub-orbital space a rocket would need to attain speeds of around 3,000 km per hour - similar to Virgin Galactic and Blue Origin's human space flights.
To reach orbit, however, a rocket needs to attain a speed or velocity that would allow it to overcome the force of Earth's gravity with centripetal force - about 27,000 km per hour; approximately nine times the speed and energy required for a suborbital flight.
Rockets capable of reaching orbit can place their satellites or payloads into more stable orbits around the Earth and, as this successful test indicates, Australia is on the way to having its own sovereign launch capability, with significant flow-on benefits for Australia's commercial, civil and defence space sectors expected.
In March 2021, for instance, Gilmour Space announced a partnership with Sydney-based Space Machines Company and Fireball.International to launch a fire detection satellite into orbit which would be able to detect fires in real-time by analysing imagers and sensors' data.
Gilmour Space is Australia's largest sovereign space employer and manufacturer of orbital launch vehicles and spacecraft and co-founder James Gilmour was featured in the 2021 Australia's Top 100 Young Entrepreneurs list – coming in at number 27.
The test team were allowed a quick celebration before quickly refocusing on their next milestone according to Gilmour.
"I think it's important, when you're doing hard things, that you do celebrate successes so the test team came back from the test and we opened a couple of bottles of champagne and had pizza," Gilmour said.
"However, this is not the last big thing that we will do in the next few months - we've got a lot of big things that are coming up."
Get our daily business news
Sign up to our free email news updates.