Education technology unicorn Go1 has announced its first European acquisition with the purchase of Coorpacademy, a learning experience platform and content library in Europe with major global customers including Societe Generale, Schneider Electric, BNP Paribas, Nestlé and L'Oréal.
The acquisition is for an undisclosed sum, although it is in the public domain that six years ago Coorpacademy completed a 10 million-euro ($14.6 million) Series B capital raise after a 3.2 million-euro ($4.7 million) Series A two years prior.
Founded in 2013, Corpacademy has a proprietary Software as a Service (SaaS) platform with the latest generation of instructional design backed by Ecole Polytechnique Fédérale de Lausanne Innovation labs, aimed at making corporate learning more fun, flexible and collaborative.
Run from Corpacademy's offices in Switzerland and France, the platform is utilised by almost one million users. The integration with Go1 will focus on augmenting existing products and content libraries, enhancing its existing presence in Europe and catering to growing demand for quality content.
Southeast Queensland-based Go1 describes the acquisition as a big opportunity that moves the needle closer to its goal of reaching one billion learners globally, highlighting the company's commitment to continuing its momentum of steady growth following its US$200M Series D funding round in July 2021
"Go1's core purpose is to help organisations and learners access great content from thousands of content providers," says Go1 co-founder and CEO Andrew Barnes, who alongside fellow co-founders Vu Tran, Chris Eigeland and Chris Hood won the 2021 Australian Young Entrepreneur of the Year award.
"The combination with Coorpacademy brings an exciting set of new content partners into the mix, and ultimately helps us reach more skills and areas of interest for our customers.
"Coorpacademy is already well established in France and Switzerland, and we are excited about this geographic expansion."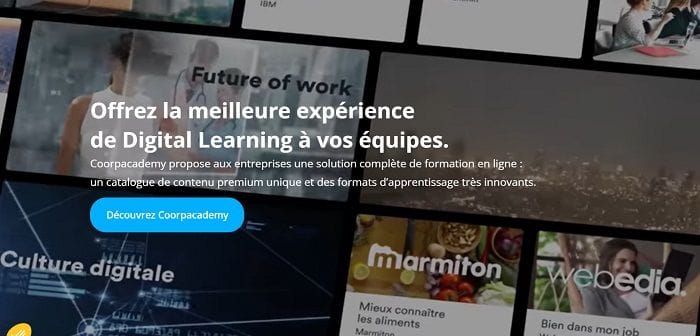 Coorpacademy's co-founders Arnauld Mitre, Frederick Benichou and Jean-Marc Tassetto will be joining the Go1 leadership team to continue supporting company growth, and will oversee the day-to-day operations for Coorpacademy.
"Go1's unique approach to learning and development through curated playlists makes this company and leadership team an ideal partner for Coorpacademy," says Coorpacademy CEO and co-founder Jean-Marc Tassetto.
"Not only is this a great opportunity for our two companies to come together to make corporate education accessible to millions of learners, but it adds value for existing customers that are prioritising and expanding their learning and development resources.
"We are looking forward to building the future of L&D with Go1."
Get our daily business news
Sign up to our free email news updates.