THIS is your access to the definitive list of the Gold Coast's biggest companies, compiled by the editorial team at Business News Australia.
The annual Gold Coast Top Companies report offers a snapshot of the depth of business diversity in a region often perceived solely as a tourism heartland. While it still fosters the traditional economic drivers of tourism, construction and retail, the Gold Coast is also establishing itself as a hub for innovation and entrepreneurship.
The top 10 gives insight into the biggest and most iconic companies on the Gold Coast, from hotel operators and online retailers to chilled pet-food businesses and childcare operators. It also highlights a state of change for the Gold Coast corporate landscape and the challenges some of the big players are facing.
1 G8 Education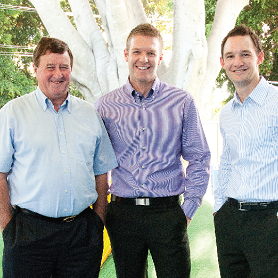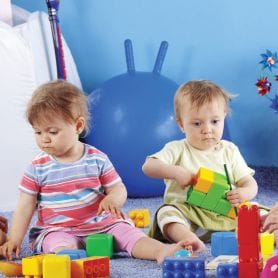 Market Cap: $1.39b
CY15 Revenue: $706.2m
CY15 Profit: $88.6m
Staff: 10,741
DESPITE a robust profit performance in 2015, G8 Education (ASX:GEM) faced a challenging year on the share market as investors grappled with government changes to the childcare support system.
G8's market value has fluctuated from a high of $1.55 billion to a low of just above $1 billion in the past year.
However, the childcare centre operator remains the Gold Coast's largest listed company by market value with its shares recovering since the start of the year on the back of a strong profit performance.
One of the big fails for the group in 2015 was the fumbled $185 million takeover bid for smaller Gold Coast rival Affinity Education which, had iut succeeded, would have cemented G8's position as Australia's largest listed provider of childcare places.
Affinity rejected G8's takeover offer which came in the aftermath of a massive drop in Affinity's shares. It was described by the Affinity board as opportunistic.
Affinity was ultimately bought for $212 million by private equity group Anchorage Capital Partners, the same group that floated the now failed Dick Smith Holdings (ASX:DSH) in 2013 for $520 million.
The missed opportunity for G8 led to the resignation of founding chair Jenny Hutson, who has since been replaced by former PricewaterhouseCoopers partner Mark Johnson.
However, while G8 managing director Chris Scott has affirmed the company's desire to grow, G8 appears to have taken a breather from the aggressive growth experienced in recent years with just 44 centres added to the portfolio last year.
Acquisitions have proved a boon for the company's bottom line, with G8 Education posting a 68 per cent increase in net profit to a record $88.6 million in calendar 2015. Revenue surged 44 per cent to $706.2 million.
G8 currently owns 489 centres in Australia, and manages another 18 in Singapore, giving it capacity to care for 35,221 children a day.
This is the third consecutive year G8 Education has held the Gold Coast's top company spot, although the resurgence of Australia's tourism sector saw it lose that title, even though briefly, to number two company Mantra Group at one stage in 2015.

2. Mantra Group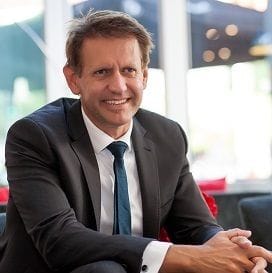 Market Cap: $1.2b
1H16 Revenue: $307.4m
1H16 Profit: $24.3m
Staff: 6288
MANTRA Group (ASX:MTR) has been the big growth story among the Gold Coast's top companies this past year.
The hotel and accommodation group listed in late 2014 and, since then, investors have taken to buying up the company's stock and pushing the shares higher.
Mantra's growth has been driven by strength in its key Australian tourism and business markets, buoyed by a weaker Aussie dollar and a resurgent domestic tourism economy.
For a brief period in 2015, Mantra's market capitalisation exceeded that of G8 Education making it the Gold Coast's biggest company by market value. If the company grows at the same pace over the next 12 months as it did over 2015, Mantra Group could conceivably become the Gold Coast's biggest company in future years.
Mantra Group 's market value has risen from $444 million when it listed in June 2014, to a high of $1.4 billion in December last year.
The company recorded a solid full-year profit of $36.2 million in FY15. It backed this up in the first half of FY16 with a net profit of $24.3 million, which was up 11 per cent from a year earlier.
The Surfers Paradise-based company, under the Peppers, Mantra and BreakFree brands, has been hitting its strides in metropolitan markets, thanks to expansion in Brisbane, Sydney, Melbourne and Canberra over the past year.
While it appears that Mantra has a penchant for its home market with a swag of big-ticket Gold Coast acquisitions during the year, CEO Bob East (pictured) says much of that was due to opportunities the company couldn't pass up.
Among them was the management rights to Soul and Chevron Renaissance in Surfers Paradise, which were bought for $20.7 million and $31 million respectively.
"I've been trying to buy Frank Picone's building (Chevron Renaissance) for five years," East tells Business News Australia. "I like that asset a lot and we're doing a really good job there."
He also says Soul is experiencing 'exceptional' trading with room rates as high as $700 a night, well ahead of some of Mantra's best Sydney properties.
The other major Gold Coast play was the acquisition of four hotels owned by Outrigger, including Outrigger Surfers Paradise and Outrigger Twin Towns Resorts, for $29.5 million.
Mantra is already the largest accommodation provider on the Gold Coast, where it has 12 properties, and East recently revealed that the new acquisitions in particular have been trading above expectations.
The group is also extending its reach internationally with properties in New Zealand and Indonesia. East says Mantra is also eying further opportunities in South-East Asia.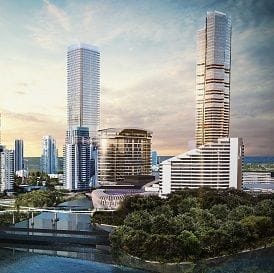 3. Jupiters Hotel & Casino

Market Cap: $900m
1H16 Revenue: $192m
1H16 EBIT: $31.8m
Staff: 2000
JUPITERS Hotel & Casino has entered a new transitional growth phase as the property undergoes the most significant refurbishment in its 30-year history.
The centrepiece of the revamp is construction of a new six-star hotel on the casino's Broadbeach site as casino owner The Star Entertainment Group (ASX:SGR) moves to capitalise on the lucrative high roller market.
However, earlier this year, The Star upped the ante even further with the announcement that it is looking to boost its offering with a new 200-metre tall tower (pictured right) to accommodate a 4.5-star hotel and residences.
The expansion is part of a destination strategy by The Star for south-east Queensland, focused on the looming $2 billion development of the Queen's Wharf integrated casino-resort in Brisbane.
At an operational level, Jupiters suffered a downturn in cash revenues in FY15 and in the first half of FY16, partly due to the $345 million capital works program on the Gold Coast. A number of rooms were out of action due to refurbishments during the year, which also impacted non-gaming revenue.
However, the casino delivered a strong increase in its international VIP business.
While Jupiters is poised to be overshadowed by the Queen's Wharf development in Brisbane in coming years, the company has taken a regional view of the south-east Queensland market amid the threat of increased local competition. The potential threat comes from a proposed integrated resort on the Broadwater by ASAF Consortium.
The Star's Queensland managing director Geoff Hogg says the investment in south-east Queensland is aimed at leveraging Asian interest in Australia as a leisure destination.
"Economic growth in China and the burgeoning affluent middle-class demographic has opened the doors of opportunity for Australia," he says.
"There is long-term sustainability in that market but also potential on a broader global tourism front."
Jupiters, soon to be rebranded The Star Gold Coast, remains one of the Gold Coast's largest private employers, and with new dining and entertainment offerings is priming itself to become party central at the 2018 Commonwealth Games after signing up as an official partner for the event.
The company has an estimated market capitalisation of $900 million, accounting for almost 20 per cent of Star Group's $4.6 billion in shareholder value.
4. Retail Food Group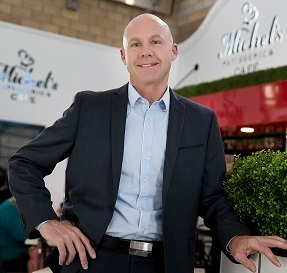 Market Cap: $833m
1H16 Revenue: $148.3m
1H16 Profit: $28.8m
Staff: 500
RETAIL Food Group (ASX:RFG) has made a habit of posting record half-year and full-year profits over the past 10 years as a listed company.
The latest interim result for FY16 is no exception, but that hasn't necessarily been reflected in the company's shares.
After hitting a high of $8 in March 2015, and briefly achieving market capitalisation of $1.3 billion, the franchising group's shares retreated to a low of $3.98 in September 2015.
The shares have clawed back some of those losses. Although it was a contender this time last year, RFG has some way to go to challenge the Gold Coast's top two companies in terms of market capitalisation.
That task hasn't been hurt by news that RFG's long-time group CEO Tony Alford (pictured) plans to retire from the position from July 1. He will be replaced by Andre Nell, who along with Alford was among six inaugural members of the company's executive team when RFG listed on the ASX in 2006.
RFG, which operates a broad stable of brands including Donut King, Michel's Patisserie, Brumby's Bakeries, Pizza Capers and Di Bella Coffees, extended its reach internationally over the past year through the $180 million acquisition of Gloria Jean's Coffees.
The growth of the business led to a management revamp in June, which saw Alford aided by divisional CEOs Gary Alford and Nell in managing the growing brand portfolio. The move was clearly the first steps to a planned management transition.
RFG posted a record net profit of $28.8 million for the six months to the end of December 2015, up 34 per cent from a year earlier. It was the 10th straight year of profit growth for the company and comes on the heels of a record $55.1 million net profit in FY15.

5. Queensland Airports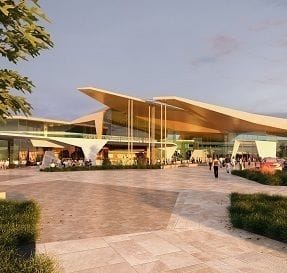 Market Cap: $700m
FY15 Revenue: $129.8m
FY15 Net Profit: $20.4m
Staff: 389
Established: 1998
QUEENSLAND Airports is gearing up for the renewal of two of its key assets, Gold Coast Airport and Townsville Airport.
The $40 million upgrade at Townsville aims to cater for a tripling of passenger numbers over the next 15 years.
Growing pains on the Gold Coast are also behind the latest $200 million upgrade to be delivered in stages over the next five years.
The redevelopment of the southern end of the existing Coolangatta terminal is expected to almost double the size of the city's international gateway with the first stage to be completed in 2017, in time for the Commonwealth Games. The upgrade will include three new wide-bodied aircraft stands, a three-level terminal development and up to four aerobridges.
"Passengers and airlines will benefit from very substantial upgrades in the Gold Coast Airport under a plan which will address current peak hour capacity issues and meet forecast demand up to 2023," says independent chair Annabelle Chaplain.
The expansion plan comes on the heels of $200 million already spent on the airport over the past decade. A surge in passenger numbers to more than six million since then has created capacity concerns for the operator.
Gold Coast Airport is the fifth busiest international airport in Australia, and it is set to get busier with passenger numbers expected to almost triple to 16.3 million in 2031 and air traffic movements to more than double to 82,660.
QAL's operations at the Gold Coast have been buoyed over the past year by the launch of new direct routes to China, including a charter service by Hong Kong Airlines.
The Chinese are now the Gold Coast's biggest international tourism market, which is worth $1.1 billion annually to the city's economy.
6. Village Roadshow Theme Parks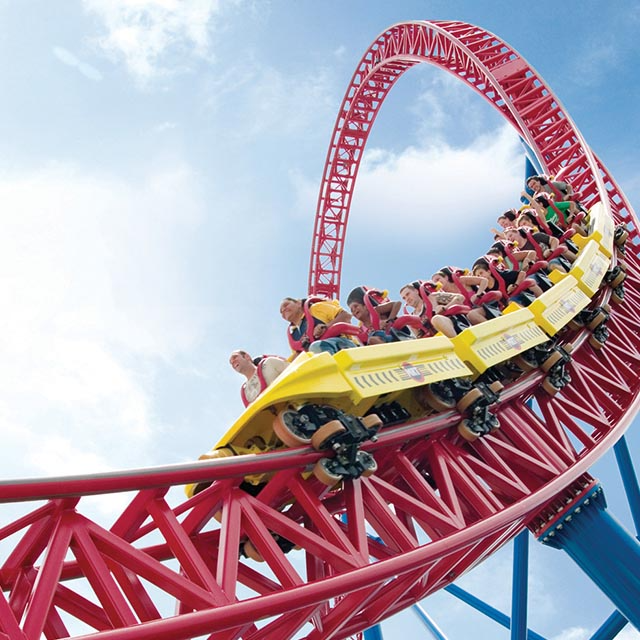 Market Cap: $480m
1H16 Revenue: $168m
1H16 Pre-Tax Profit: $11.5m
Staff: 4000
Established: 1987
AFTER enduring one of the wettest summers on record in 2015, the sun shone on Village Roadshow Theme Parks (VRTP) in the summer of 2016 as it capitalised on a surge in tourist numbers to the Gold Coast.
VRTP's prime assets are Sea World, Movie World and Wet 'n' Wild, along with Outback Spectacular and Paradise Country. It also owns Sydney Wet n' Wild, which did not fare as well in the first half of FY16 due to unseasonably wet weather.
Overall, the latest half year to the end of December 2015 saw a rebound in the theme park operator's performance.
Visitor numbers were up 2.8 per cent and EBITDA (earnings before interest, tax depreciation and amortisation) from its Gold Coast operations surged 9 per cent to $38.7 million.
Revenue across theme park operations, including Sydney's Wet n' Wild, rose 2.4 per cent to $168 million.
Operating profit of $11.5 million for the six months to the end of December 2015 was up from $9.9 million a year earlier.
VRTP's performance was bolstered by Sea World Resort, which boasts one of the highest occupancies of any Gold Coast hotel. The addition of a 1000-seat conference centre has helped bolster revenue for the hotel business.
7. VIP Petfoods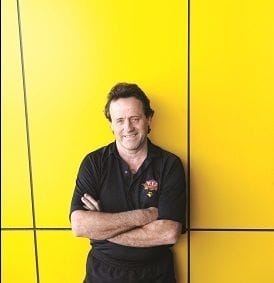 Market Cap: $480m
FY15 Revenue: $330m
Staff: 600

Established: 1994
GOLD Coast business couple Tony (pictured right) and Christina Quinn decided to sell their chilled pet food business in 2015, pocketing a cool $410 million. In the process, they gave an insight into the scale of the business they founded more than two decades ago.
Quadrant Private Equity entered into an agreement to partner with the founders and, while the Quinns remain significant shareholders of VIP Petfoods, Quadrant is understood to now own 85 per cent of the business.
The sale has effectively elevated VIP Petfoods in this year's Gold Coast Top Companies list, putting a value of $480 million on the business.
Speaking to Gold Coast Business News after the sale, Tony Quinn predicted that, under the leadership of Quadrant, VIP will double its business in the next three to five years.
Quadrant managing director Chris Hadley says VIP has built an impressive position in the Australian pet food industry.
"We believe there are opportunities to further implement growth and strategic initiatives to enhance the brand and product in Australia and throughout the world," he says.
VIP is currently Australia's leading independent pet food company and the largest producer of fresh chilled pet food in the world, employing 600 staff and producing more than 150,000 tonnes of pet food each year.
VIP has six manufacturing sites, including its head-office at Yatala where it has a 7000sqm facility, that produce pet food products for global distribution.
The Quinn family was also behind the purchase of troubled confectionary maker Darrell Lea in 2012 and the aggressive cost cuttings that helped return the business to profit.

8. Surfstitch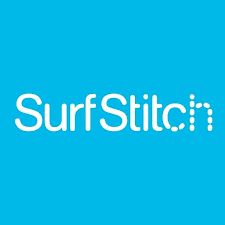 Market Cap: $383m
1H16 Revenue: $144.9m
1H16 Profit: $5.7m
Staff: 500
Established: 2008
AFTER a strong run in 2015, SurfStitch (ASX:SRF) suffered a setback after releasing its FY16 interim profit result in February.
The global online surfwear and action sports retailer's shares slumped more than 40 per cent as it refrained from issuing a full-year profit guidance for FY16.
The shares later recovered some ground thanks to a surprising announcement that the newly listed company could be headed for private equity ownership.
CEO Justin Cameron quit in March after revealing he was planning a buyout of the company with an undisclosed private equity group. SurfStitch listed in late 2014 and had spent barely 15 months as a listed company ahead of the announcement. In that time it has expanded business operations significantly through acquisitions.
A private equity offer has yet to materialise, but in the meantime co-founder Lex Pederson and SurfStitch's European boss Justin Stone have been named joint CEO's of the Gold Coast-headquartered company.
SurfStitch was founded in Sydney by Cameron and Pederson seven years ago, but has spent several years under Billabong International (ASX:BBG) ownership. It has built a portfolio of more than 20,000 products and 700 brands.
Cameron says 2015 proved both challenging and exciting with the company launching an IPO, separating from Billabong and Quiksilver and successfully completing a capital raising and the acquisition of a number of companies.
"(It has) obviously been a very eventful 12 months in going through the IPO process and being in a position (now) where we see ourselves as the global leader in action sports and (having) the opportunity to further elevate our business into the future around that category and niche," he says.
In 2015 the group announced plans for an aggressive acquisition strategy and made good on its promise with the purchase of online surf shop Surf Hardware International for $23.7 million and Garage Entertainment and its associated company TMG for $15 million.
This came on the heels of the acquisition of surf forecaster site Magicseaweed and global online publisher Stab Magazine, which were purchased in the first half of 2015.
In FY15 SurfStitch boosted revenue 30 per cent to $199.4 million and posted a $4.1 million net profit for the year to June 30.In the first half of FY16, pro forma sales surged 40 per cent to $144.9 million and a net profit of $5.7 million.
While it refrained from issuing a profit guidance for FY16 when releasing its latest interim results, SurfStitch had previously expected FY16 underlying earnings to be between $18-22 million, or more than double the previous financial year.
9. Billabong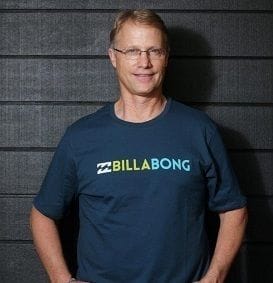 Market Cap: $325m
1H16 Revenue: $563.7m
1H16 Loss: $1.6m
Staff: 5000
Established: 1973
IT WAS once the Gold Coast's unrivalled top company, but a tumultuous five years has taken its toll on the Burleigh-based global surfwear group.
This has been highlighted by Billabong's (ASX:BBG) market value falling below that of its former online retail subsidiary SurfStich (ASX:SRF), which was bought out by company founders Lex Pedersen and Justin Cameron in 2014 and later floated on the ASX.
The highlight for Billabong in FY15 was a return to annual profit for the first time since 2011. Although the net result was just $4.1 million, it gave shareholders renewed confidence that the turnaround strategy implemented by CEO Neil Fiske (pictured right) in 2013 is finally reaping rewards.
The joy was short-lived as Billabong slipped back to a loss in the FY16 first half. The loss was a slim $1.6 million deficit, although a favourable exchange rate softened the blow for investors.
Billabong has trimmed down its operations markedly in recent years, offloading Canada retail group West 49 and its online subsidiaries, the Burleigh-based SurfStitch and US-based Swell.
The company has implemented a mono-brand strategy that it believes plays to its strengths, with the portfolio headlined by Billabong, Element and RCVA.
Fiske told shareholders at the 2015 AGM that more work needed to be done, but he was confident the company had turned a corner. The FY16 interim result showed a big turnaround in Australasian markets, while Europe and the US were weaker.
Billabong is now majority owned by private equity groups Oaktree Capital and Centerbridge Capital Partners which drove a much needed recapitalisation of the company in 2013.
Oaktree has since also taken an interest in embattled surfwear rival Quiksilver. While there were rumours of a possible merger of Quiksilver and Billabong in 2015, Fiske was adamant following the AGM that this was not on the cards.
Despite selling SurfStitch, which Fiske says didn't allow the company to own its digital space, Billabong has embarked on expansion of its online retail channels where it hopes to grow sales as a percentage of group revenue.
Billabong's shares were consolidated in November 2015 at the rate of one new share for five old shares, which chairman Ian Pollard says was needed to bring the number of shares issued by Billabong to 'more appropriate for the size the company'.
The consolidation has not been positive for the company's overall market value, which was close to $700 million ahead of the move. The company's share value is now close to half that level.
10. Dreamworld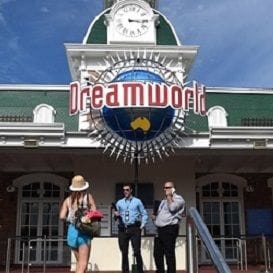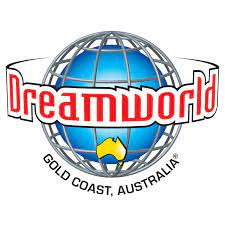 Market Cap: $280m
1H16 Revenue: $58.4m
1H16 EBITDA: $21.2m
Staff: 850
Established: 1981
AS A stand-alone operation, Dreamworld punches above it weight in its ability to draw tourist crowds and this past year was no exception.
The Gold Coast's largest theme park attracted almost 240,000 more visitors through its turnstiles in FY15, a figure that includes WhiteWater World and SkyPoint. Combined attendance figures at all three attractions climbed 11.7 per cent to 2.28 million over the year.
Growth continued in the first half of FY16 with attendance rising 13.1 per cent to 1.24 million, or an increase of more than 140,000 visitors during the six-month period.
The growth is being largely driven by international and interstate visitor numbers, with the Chinese market alone up about 80 per cent.
The theme park operator's renewal strategy was given a healthy boost in March with news that owner Ardent Leisure (ASX:AAD) plans to sell its d'Albora Marinas assets and plough some of the proceeds into enhancing its Gold Coast tourism offering.
The marina portfolio is listed in Ardent Leisure's books at $93 million, although much of the proceeds will be applied to the company's growing US network of bowling alleys.
Ardent kicked off 2016 with plans for a redevelopment of the popular Tiger Island at Dreamworld.
Dreamworld is emerging as a strategic holding for Ardent Leisure, as the proposed Coomera Town Centre edges closer to a start. The group is currently undertaking a master plan for Dreamworld that hopes to integrate the theme park with the new town centre expected to take shape on its northern perimeter over the next few years.
SkyPoint has jumped in value on Ardent's books, rising from $22.3 million to $26.5 million. Dreamworld and WhiteWater World remained steady at $227.5 million.

Get our daily business news
Sign up to our free email news updates.