Alcoholic pre-mix brand Fellr is expanding its core range of products with the release of its first non-alcoholic pre-mix drink, which offers the same fizz but without the fuzz.
Founded just before the arrival of COVID-19 to Australian shores in 2020, the North Bondi-based business has been creating quite the stir in the market – growing by roughly 300 per cent in the past year while also receiving three prestigious international seltzer awards.
The co-founders of Fellr, which is available for sale throughout the country via Endeavour Group's (ASX: EDV) Dan Murphy's and BWS chains, believe their custom-developed fermentation method and unique yeast give the brand an advantage in the booming yet competitive industry.
"We knew it would be a crazy space, and it would be diluted very quickly. We suspected everyone was going to be looking at what is being done overseas, all the big guys, and taking cues from what they were doing – using ocean and surf references," director and co-founder Will Morgan told Business News Australia.
"Therefore, we knew from the outset that we had to do things completely differently. We wanted to create a lifestyle and culture brand first, rather than a product, to really speak to the youth lifestyle of Australia.
"We needed to make sure that we were doing things a bit differently, standing out and being authentic. The biggest part there is not just doing something because it's worked overseas; it's creating something new and unique that really fits this local market, and we're super stoked with how it's being received."
The new Fellr non-alcoholic range, Fellr Free, is sugar, gluten and carb-free and is available in two flavours: watermelon and mango. The product's launch coincides with thousands of Australians abstaining from alcohol during Dry July.
Morgan hopes the product will offer an alternative for the growing number of people who have shifted away from alcohol, especially those from a younger generation who are more conscious about what they consume.
The non-alc range also ties in with a growing trend of people taking an extended break from alcohol to focus on their mental health, which Morgan thinks was compounded by the change in individual habits and behaviours brought about by COVID-19 lockdowns.
With only 10 calories per can, the new product aligns with Fellr's strategy of priding itself on innovation and staying ahead of the market as it introduces new people to the brand.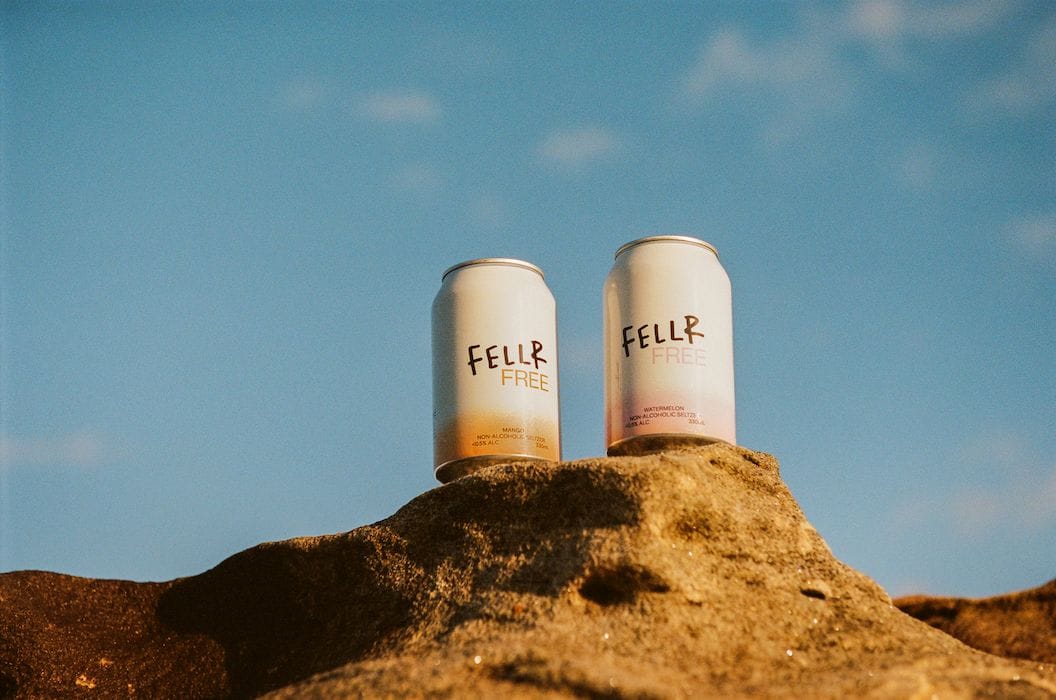 "We've got new flavours coming in our core range, and we launched an Australian-first with cocktail seltzers in Cairns last year, and we're now looking to build out that category," the 2021 Sydney Young Entrepreneur finalist confirmed.
"The non-alc space offers a big opportunity, as there aren't too many non-alcoholic seltzers out there. We're excited to see where we can bring the brand, from coffee shops to cafes and small independent retailers.
"The kegs space is also huge; Fellr on tap has been absolutely taking off, so we're excited about new flavours coming to pubs as well."
Morgan says Fellr is regularly the number one best-selling tap at Beach Road Hotel in Bondi, with its watermelon flavour being particularly well-received.
Although some global export markets are being considered, Australia remains the key focus of the business.
"We feel that is a huge opportunity here in the local market, and we've only just scratched the surface," Morgan said.
"Our core focus remains Australia, but we're definitely looking at Asia and Europe as some export opportunities in the very near future."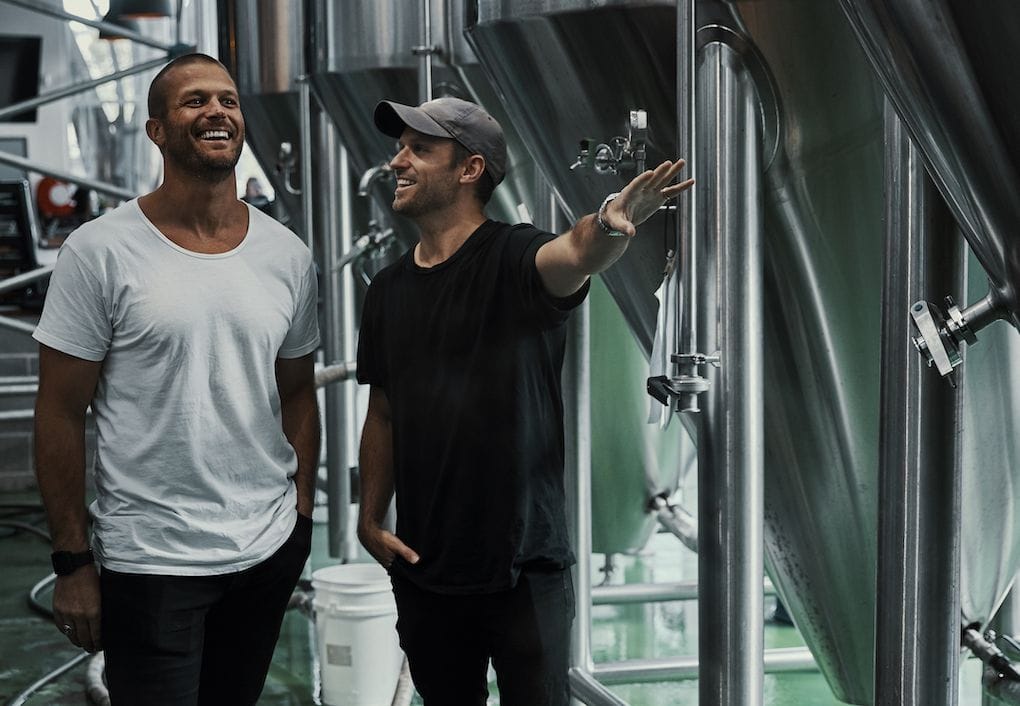 Apart from a small raise from friends and family to help kick off the business in 2020, the co-founders have not raised any funds, deciding to grow organically by investing profits back into the business.
"We haven't had to raise any cash since, and we don't plan to. I think it's a testament to what we've been doing; we wanted to grow the business authentically, in a lean way at least initially for the first couple of years," the 2020 Australian Young Entrepreneur award winner in the Startup category said.
"While others were bringing in quite a lot of seed funding, we just looked at reinvesting all the profits back in the business.
"We may have grown a little bit slower than some of the others, but we're picking up steam now and nipping at their heels, which is great."
Morgan added that he doesn't believe the excitement of walking into a pub or store and seeing the brand he is building available for sale will ever dissipate.
"Andy and I are super excited anytime we see something that we've put our blood, sweat and tears into, and any time it pops up in front of you, it is fantastic," he said.
"From people asking for your merchandise, or people ringing up to get your product, it's always super exciting.
"We're not taking any of that for granted; we take those wins and celebrate. Now we are looking to accelerate our growth; we've had pretty huge growth over the last year but we're definitely looking at bigger things happening over the next year as well."
Get our daily business news
Sign up to our free email news updates.