Co-working spaces have transformed the way many of us work and operate. They are the spaces that underpin many great Australian entrepreneurs and startups.
UKO hopes to achieve a semblance of this culture, but instead for the residential market with its unique and Australian first "co-living" buildings.
Developed by serial property entrepreneurs Rhys Williams (pictured left) and Alex Thorpe (pictured right), the co-living buildings are designed to empower renters and give them flexibility while simultaneously developing a sense of community living.
The UKO buildings fuse residential living with hotel services and co-working space style and flexibility.
The facilities boast customisable furniture and fittings, allowing residents to set-up or pack-down their space quickly and with ease.
The variety of social spaces inside the buildings are intentionally designed to remove the sense of loneliness which can have a major impact on young renters who live by themselves.
In addition to free weekly community dinners and activities, renting a space in one of UKO's two Sydney buildings means water, Internet and electricity bills are taken care of.
Plus, the staff provide free linen changing as well as a membership to the GoGet car sharing service.
Business News Australia spoke with co-founder of UKO Rhys Williams as the company launches its second co-living space in the Sydney suburb of Paddington. The new site is a beautiful three-storey converted heritage listed Victorian terrace with 26 apartments inside.
UKO Paddington (provided)
Tell me about co-living, what is involved in that concept?
It is quite a new concept in Australia. It involves changing the way rental accommodation works for people to them more flexible living. We've sort of disrupted the way rent works in Australia, which is currently structured in a very antiquated way.
At the moment, if you rent you have to go see all of these properties and meet a bunch of property managers, fill out application forms and pay 12 months bond. You have to set up utility accounts and buy your own furniture. But then after four or five months you get a job overseas, you might meet somebody and then you're left in a position where your rental situation is actually working against you, rather than for you.
So the idea of UKO is that it's a focused community, specifically designed for renters, with a focus around flexibility. You don't have to buy furniture, utilities are included, and there's a building manager making sure things are looked after.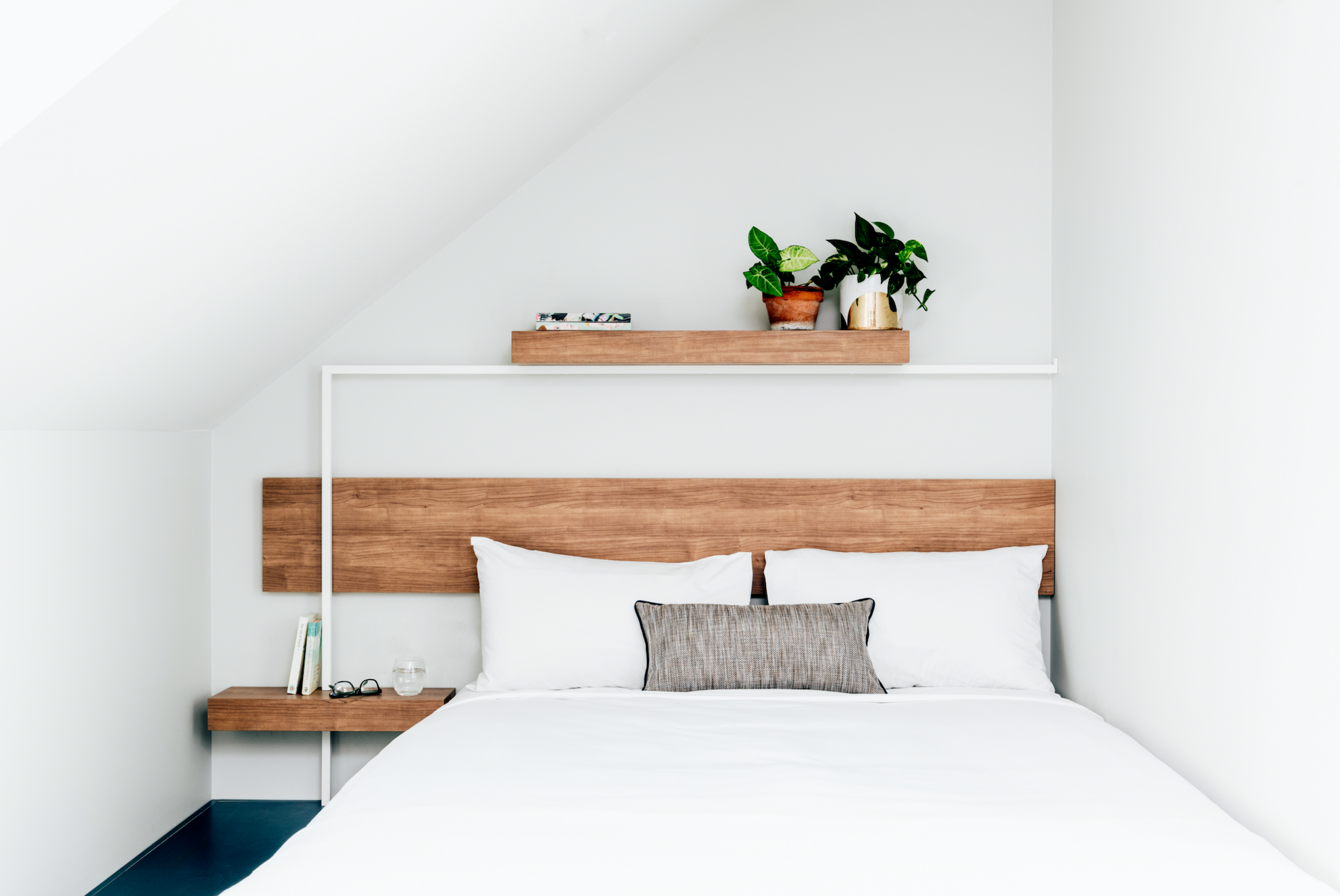 UKO Paddington (provided)
The Paddington building is the second UKO, what's great about it?
It is literally walking distance to the CBD and a short bus ride down to the beaches of the eastern suburbs, so it's a very affluent residential area. We wanted to target a location in Sydney where you could easily access work and the best shopping. Especially for domestic or international visitors who might be coming to the city for six to 12 months, we wanted to showcase Paddington and do it in a cost-effective way.
We designed the space very thoughtfully and sympathetically to the heritage. It is a really popular suburb with renters and younger renters especially who want to be near the city. So the idea and the dream for us is they'll come and stay with us for a period, they'll get a bike and ride to work each day if they're working in the city but they can also ride down to Bondi Beach for a swim at night and they're across the road from the Sydney Cricket Ground and the Sydney Football Stadium as well. So you get the very best of Sydney.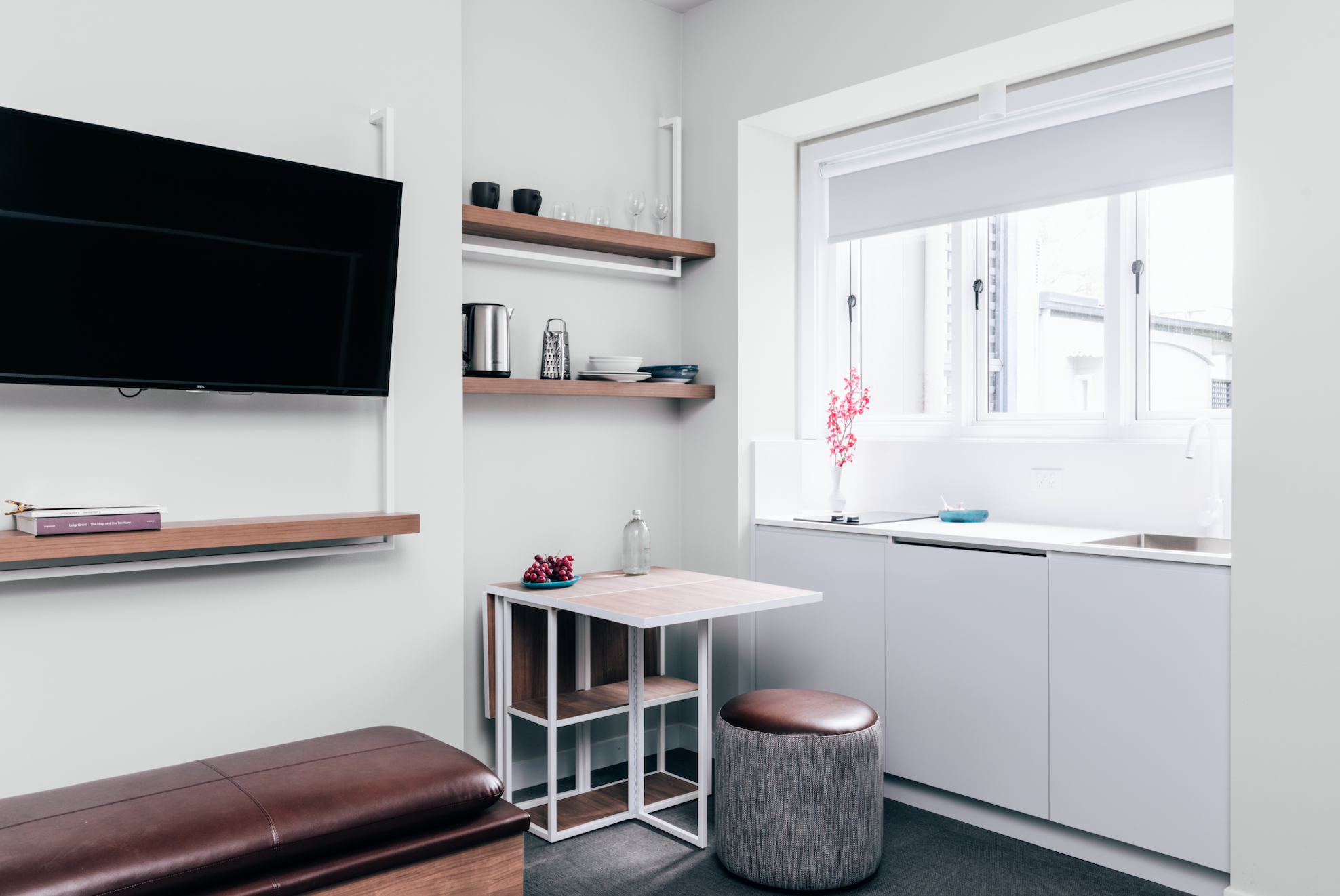 UKO Paddington (provided)
What demographic is most interested in this type of living situation?
We thought it would be very much the millennial demographic who would be the exclusive users of the space as well as some students. But it's also people who might be an extended stay business person as well as people who feel like their life circumstances might change, and they've been living alone and they want to feel like they're part of a community, not just living by themselves.
We have had people aged 50 or 60 come and stay with us. Interestingly they've embraced the social actives that we put on within the building like the community meal for everybody and they've actually loved it. They're meeting people from lots of generations and they got the chance to talk and tell their story.
The flavour would still be very much millennial, but we're seeing it being appealing to the broader rental market and that's pretty inspiring for us.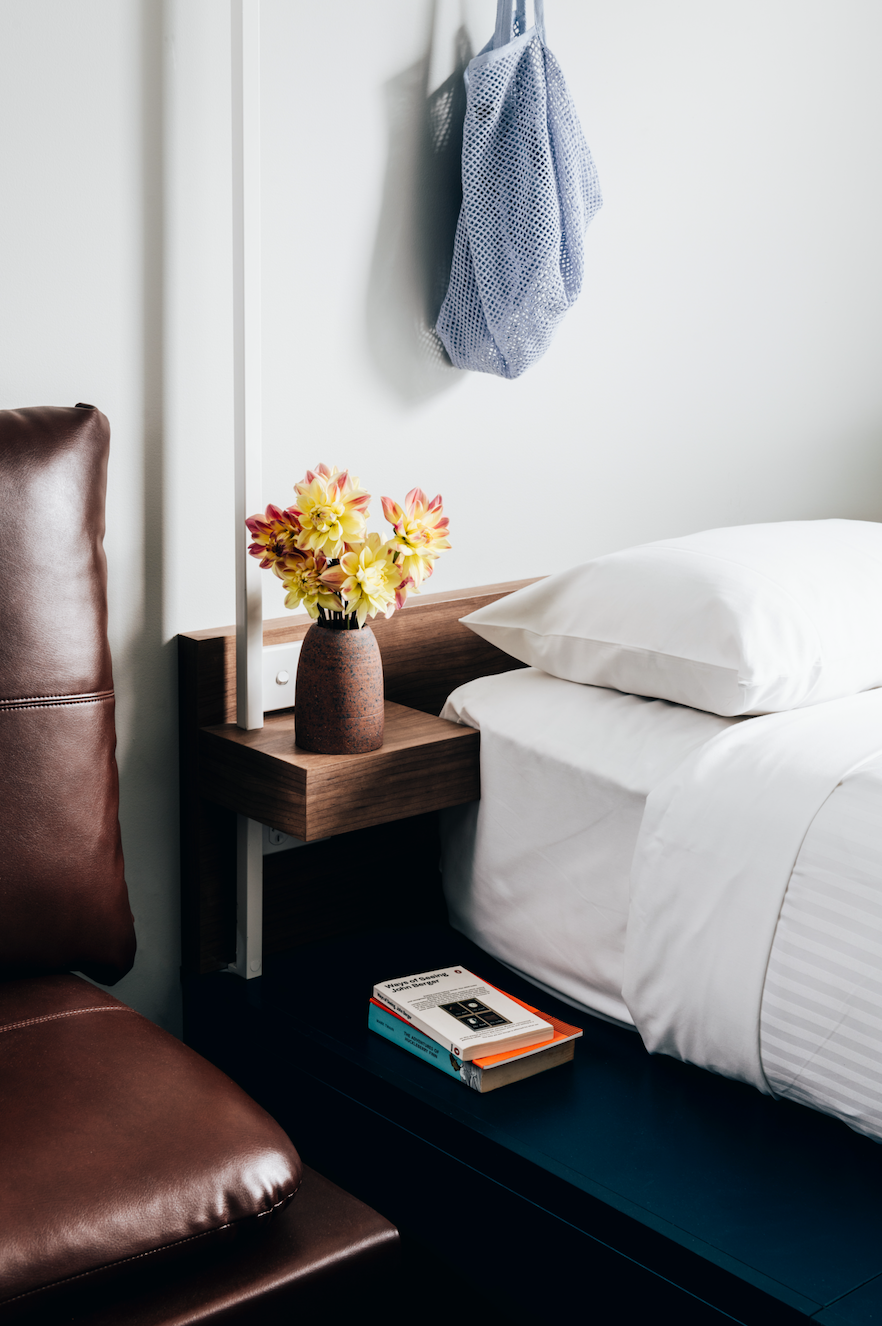 UKO Paddington (provided)
Never miss a news update, subscribe here. Follow us on Facebook, LinkedIn, Instagram and Twitter.
Business News Australia
Get our daily business news
Sign up to our free email news updates.
Help us deliver quality journalism to you.
As a free and independent news site providing daily updates
during a period of unprecedented challenges for businesses everywhere
we call on your support