Lumi Interactive, a female-founded video game developer based in Melbourne, has announced it secured US$6.75 million (AUD $9.76 million) in venture capital seed funding to advance its mission to promote wellbeing through gamification.
Founded by CEO Lauren Clinnick and chief product officer Christina Chen in 2018, Lumi Interactive is actively developing a mobile game called Kinder World in which players take care of their own unique virtual houseplants by looking after themselves in the real world.
The oversubscribed seed round was led by Andreessen Horowitz's US VC fund a16z, with further investments coming from video game investment firm 1Up Ventures, Australian investment fund Galileo, Eric Seufert's Heracles Capital and Double Loop Games co-founder and CEO Emily Greer.
Kinder World has been developed with the idea of 'crowdhealing' in mind, informed by the work of Lumi's in-house wellbeing researcher Dr Hanna Gunderman.
Players are encouraged to perform simple acts of kindness, then share this with other players as a way to not just improve their own individual wellbeing but that of the entire player-base too.
"These past few years have been anything but kind," Clinnick said.
"But even in the depths of Melbourne's long lockdowns, my small team saw how everyday acts of compassion, to ourselves and others, could make the world seem like a kinder place."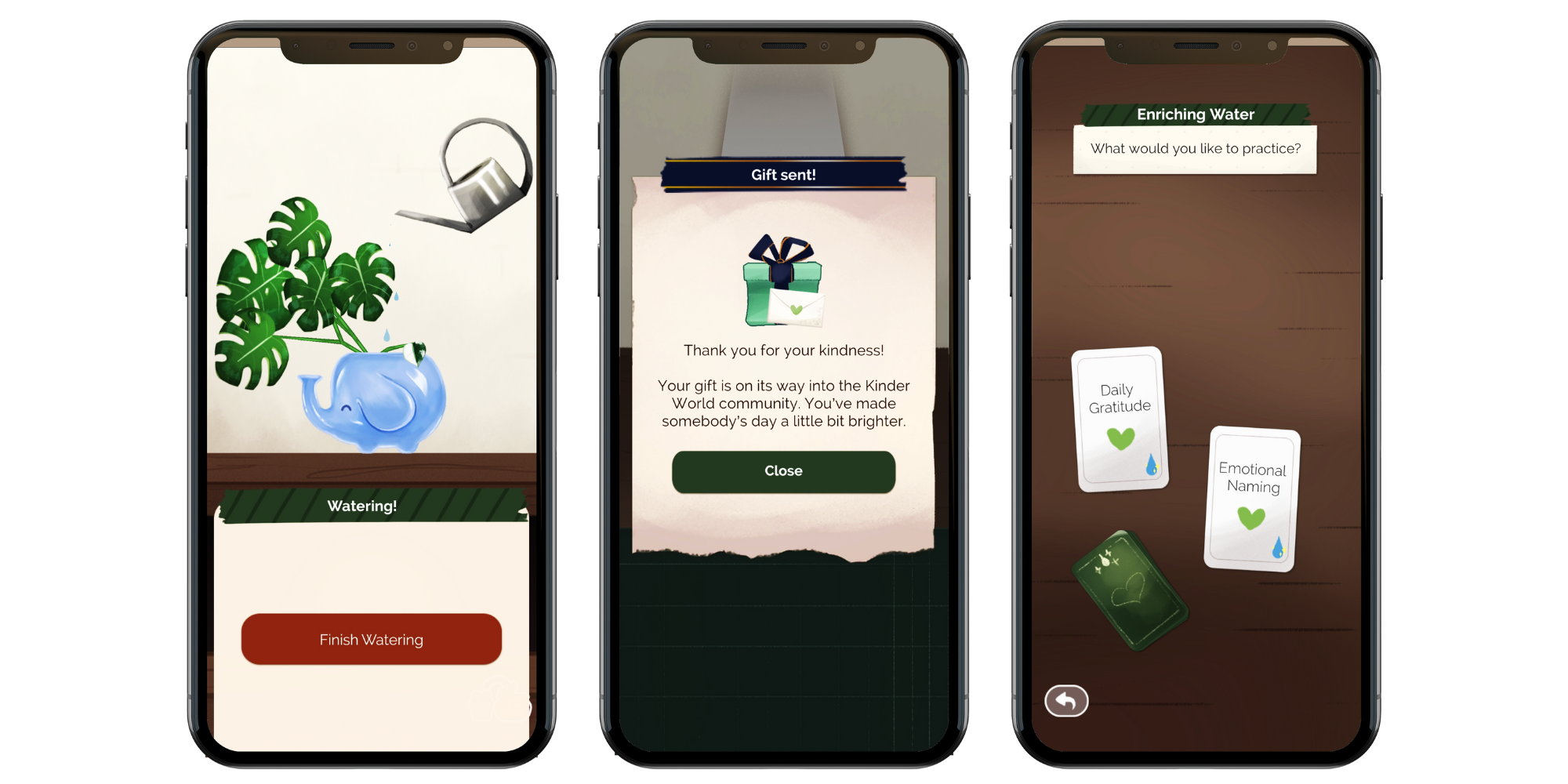 Those playing an Alpha build of Kinder World have told Lumi that unlike traditional mental wellbeing apps that 'felt like work', Kinder World felt like a 'warm cup of tea' by comparison.
"Lumi is stepping into a fast growing, and much needed, category of their own," said a16z general partner James Gwertzman, who led the firm's investment in Lumi.
"Here, the goal is not to achieve or compete, but rather to slow down, step back and take a much needed mental health break."
The funding will be used to pursue the team's mission to make the world a kinder place by growing the development team, scaling Kinder World for a global launch, and bringing the experience to more online and offline gaming platforms.
Lumi is the one of the latest Australian video game developers to tap into the growing popularity of 'slow gaming' - that being video games which prioritise mindfulness and relaxation, over fast-paced action and violence.
Recently, Tim Dawson and Wren Brier were awarded EE Game of the Year at the BAFTA Game Awards for their zen-inspired game Unpacking.
That game sees players pull possessions out of boxes and fit them into a new home, inspired by the real-life experience of unpacking when Dawson moved in with his Brisbane-based partner Brier in 2017.
Get our daily business news
Sign up to our free email news updates.