Perth-based virtual gaming start-up Ready Team One has announced it has expanded outside of Australia with the opening of its first licensee operation in Monza, Italy.
Founded in 2018 by Chris Cheng, Scott Whiteley and James Tang, the business was initially self-funded as a side-hustle after the three gaming friends became frustrated with the lack of entertainment options in the WA capital.
The concept involves players taking part in hyper-immersive virtual reality (VR) multiplayer games developed in-house while roaming freely across an area the size of a basketball court.
Through a combination of software and hardware integration, which creates an advanced VR experience, players wear full-body tracking systems that enable their bodies to become video game controllers.
"Gaming is a massive industry, that's larger than the movies, box office and the music industry all combined," co-founder James Tang tells Business News Australia.
"It's a growing market, and people are craving that immersive entertainment experience that they can share with their friends.
"Our concept brings together groups of peoples, into the same VR experience, whether it's getting chased by zombies or fighting aliens in a sci-fi world, people really crave that social experience that you can't really experience at the movies."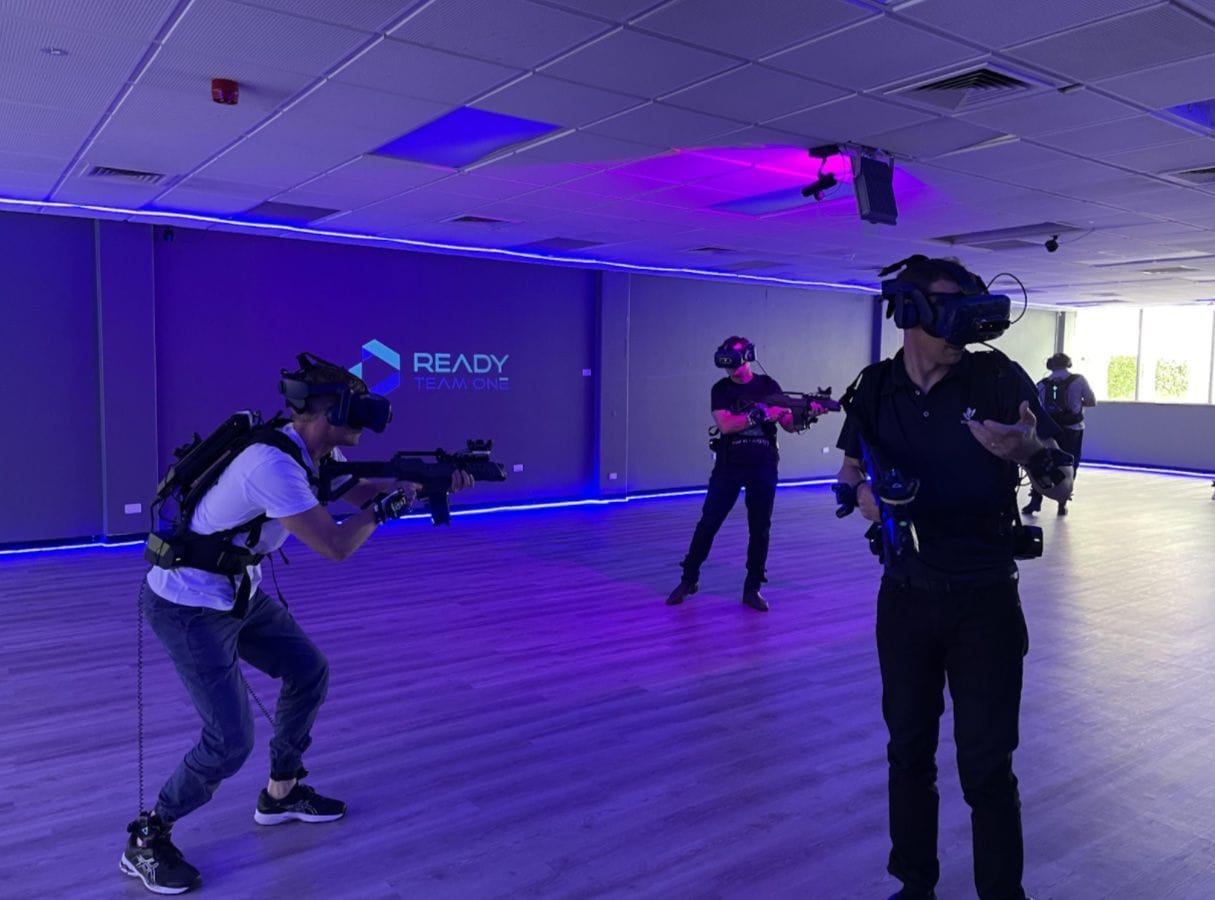 Situated in the centre of Perth in the Murray Street Mall, the business receives lots of interest from large companies looking for alternatives to the slightly tired escape-room format for team-building activities.
The business also received a spike in activity post-COVID lockdown, which Tang believes resulted from people being cramped up in their houses, itching to find new experiences.
Also catering to parties and avid gamers, Ready Team One's in-house development team currently has three scenarios and is busy working on a fourth, more family-friendly version.
"One is a sci-fi alien shooter scenario; it's called First Contacts, it's a bit like an escape room where you have to work together, communicate, while trying to solve a puzzle – all the time being attacked by aliens," Tang says.
"The second one is more of a zombie-apocalypse type experience, where you have to work together to protect each other's backs to get to the extraction point while surviving the apocalypse.
"The third one is a counterstrike laser-tag experience with terrorists are counterterrorist's, which is a bit more competitive because you play against each other in a death-match tournament scenario."
The business has already won a string of international awards for its gameplay, including XR Game of the Year 2020, WASCA Innovation In-Game Design and a MegaGrants Epic Games Award.
Initially all three co-founders worked in other careers, but Tang is now working full-time on the business and has significant future ambitions.
The business is currently looking to raise capital, with Tang hoping to license the technology to 125 locations in the next five years. Negotiations are currently ongoing with licensees in the US and eastern Australia.
The technology can be deployed remotely and fully licensed through the cloud.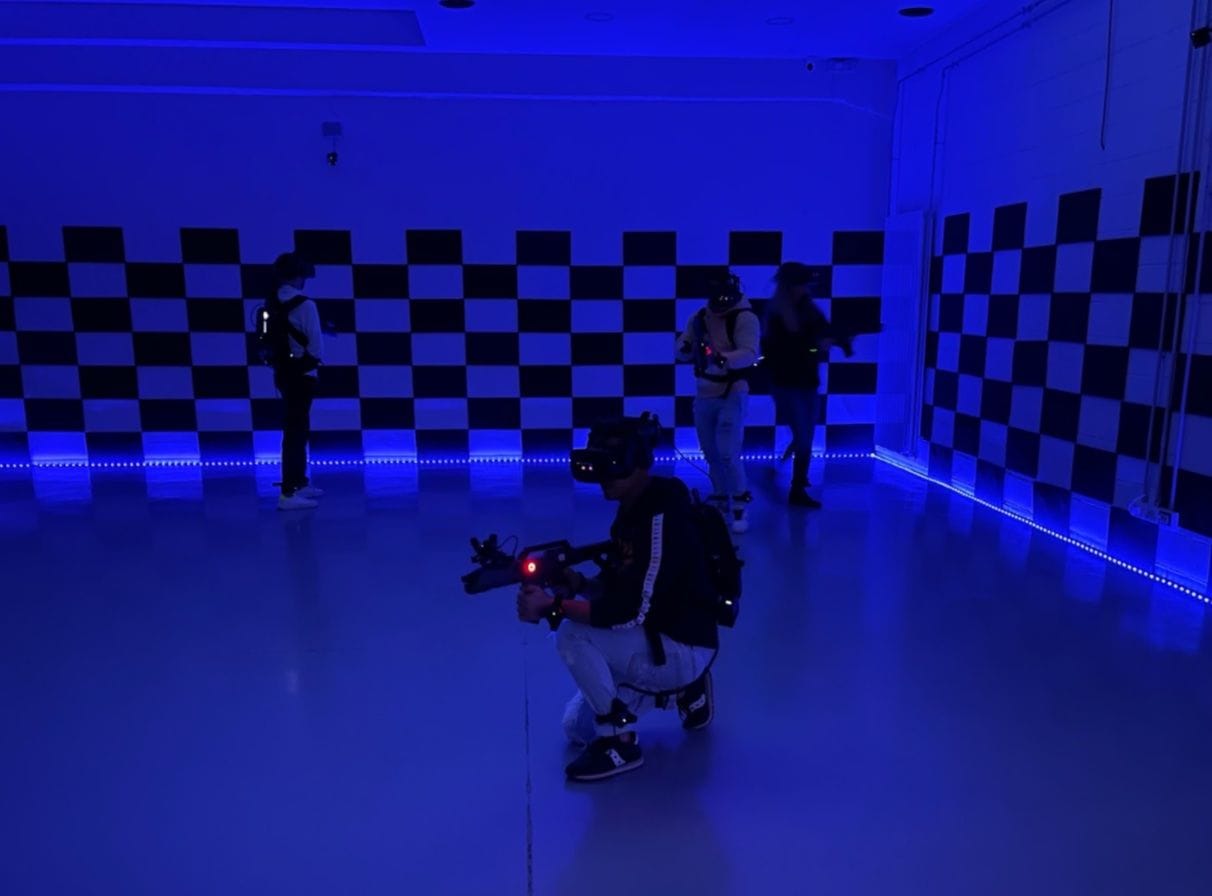 "Ready Team One has pioneered the next generation of location-based social entertainment," Gianluca Di Santo, CEO of Area 52 Italia and owner of NOCNTRL, licensee of the VR entertainment system in Monza, said.
"Unlike existing tethered set-ups with limited tracking capability, their free-roam full body and finger tracking system offers complete immersion.
"You're in the centre of the action fighting off zombie hoards, an alien invasion or battling it out in competitive team-based combat."
Get our daily business news
Sign up to our free email news updates.