"If you can't solve the plastics crisis, you probably can't solve the climate crisis," says Samsara co-founder and CEO Paul Riley.
It's often difficult to put the scale of the growing 70-year environmental crisis of plastic into context.
Each year eight million tonnes of plastics leak into the ocean, which is equivalent to dumping the contents of one garbage truck into the ocean every minute. This is expected to increase to two per minute by 2030 and four per minute by 2050, resulting in discarded plastic in the ocean outweighing fish at that point.
Hoping to put a stop to increasing levels of plastic pollution is enviro-tech business Samsara Eco, which has developed a revolutionary technology in collaboration with the Australian National University (ANU) that allows for the infinite recycling of plastics.
The cost-effective and energy-efficient technology breaks down plastic (polymer) waste into its original building blocks (monomers) for reuse to manufacture new food-grade plastics and polyester.
"There's still only an incredibly low proportion of plastic recycled in Australia, even with the sophisticated waste management streams we have in place," Samsara co-founder and CEO Paul Riley told Business News Australia.
"This is an opportunity to actually now capture that 80 per cent of product that's going to landfills still in the polyester space and convert that back into a reusable monomer, so it's an exciting technology.
"The economics of it is very exciting; you're taking the lowest value feedstock input, you're getting rPET (recycled polyethene terephthalate) pricing for it, and your conversion costs are very low because of the low energy usage in converting the plastic or polyester back to its monomers."
While working as the entrepreneur in residence at Main Sequence Ventures, Riley partnered with Woolworths (ASX: WOW) and the CSIRO on a project to address mixed plastics when he came across the technology.
The group undertook a mapping exercise of all the world's technologies before concluding the best fit was right on their front doorstep at ANU, bringing the university onboard as a founder and beginning the commercialisation process.
Other technologies were dismissed as either carbon inefficient or not true recycling, but downcycling.
In March, the start-up raised $6 million in funding from the Clean Energy Finance Corporation, Woolworths' venture capital fund W23 and CSIRO's Main Sequence Ventures.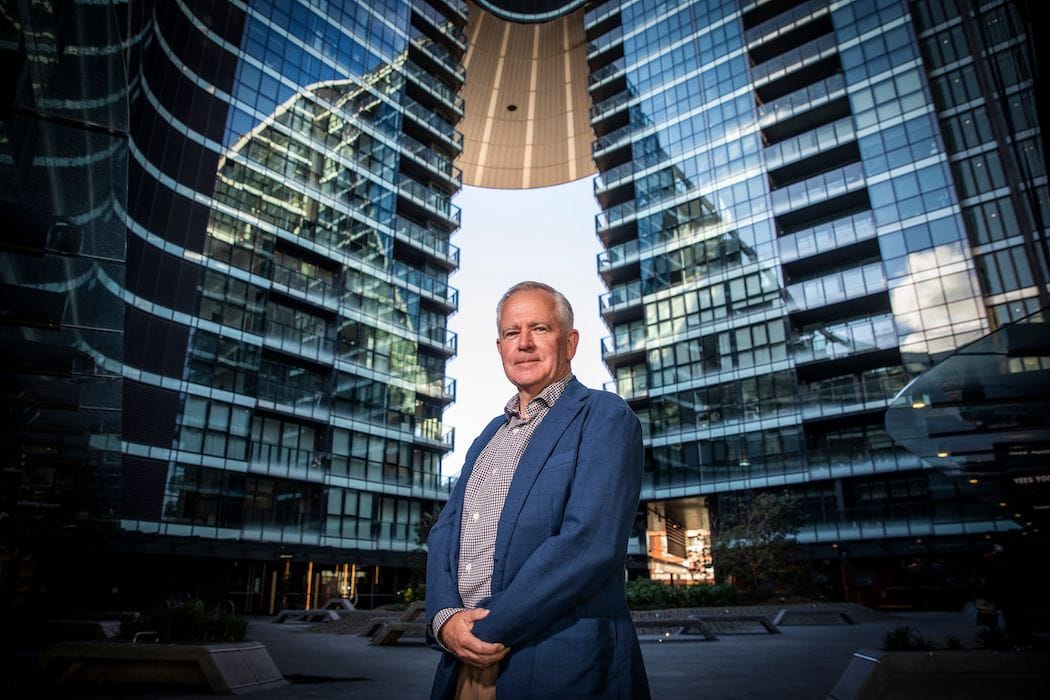 With nine billion tonnes of plastic still in the environment, residing in landfill and rivers among other places, Riley believes the technology offers a breakthrough in the recycling of plastics and will allow the use of plastic in an environmentally sensible way.
"With 400 million tonnes of plastic produced yearly, we will need a lot of this technology to resolve the plastics crisis. If you can't solve the plastics crisis, you probably can't solve the climate crisis," he said.
"Fossil fuel businesses expect to derive 50 per cent of their growth between now and 2050 from the plastics industry, and we need to ensure that doesn't happen.
"If we're going to solve climate and carbon, then we need to solve plastics as it's such a large contributor to that problem in addition to the environmental issues around waste.
The technology has been developed to use the same process across multiple enzymes for different plastics.
The first go-to-market product will be a PET and polyester enzyme, which will likely be followed by a nylon enzyme which Riley confirms is at an advanced stage. The business is also very close to enzymes for polycarbonate and polyurethane.
This suite of enzymes will enable Samsara to recover monomers and plastics used in the fast fashion industry.
"The great benefit of this technology is that it's producing fossil fuel equivalent monomers, so there's no structural degradation in any of the plastic that's been produced by this process, whereas there is when you use mechanical recycling or other recycling technologies," Riley said.
"We're not taking container deposit scheme product only, we don't need clear, clean products like mechanical recycling industry, we can take the waste that's going to landfill, and we can divert that from landfill and convert them back into a valuable reusable resource."
With a pilot plant already operating in Canberra, Samsara has already raised capital for its first commercial facility, which will be a 20,000-tonne facility for polyester in Victoria that is expected to be up and running by the back end of 2023.
It's also working with a group of international offtake partners to set up polyester and nylon facilities over the next 18 months as part of a combination of build-own-operate and licensing models.
One of the first milestones Samsara is aiming toward is having a small range of trial products on the shelf at Woolworths before the end of the year.
Once the Melbourne facility has been established, Europe is viewed as a prominent market to target, where demand for rPET substantially exceeds supply. Additionally, the legislative environment is quickly driving fast-moving consumer goods (FMCG) groups towards 100 per cent recycled content.
With the potential to solve the growing problem of recycling fast-fashion garments through its ability to depolymerise multi-fibre garments, Samsara is positioning itself as part of the solution in Europe.
Its ambitions don't end there; Samsara is partnering with the ANU on a research program looking to address a dozen more plastics with the ultimate aim of addressing all plastics.
"We'll continue to work on the library of enzymes to get us to the point where we can resolve and process a mixed bale of plastics, so taking plastic bales straight from the materials recovery facility (MRF) and then selectively recovering the monomers from each one of the plastics," Riley said.
With 83 per cent of tap water samples taken worldwide containing plastic pollutants, the solution can't come quickly enough.
Help us deliver quality journalism to you.
As a free and independent news site providing daily updates
during a period of unprecedented challenges for businesses everywhere
we call on your support