An ambitious project to breed, cultivate and process prawns across multiple facilities in the Northern Territory and Western Australia has taken its toll on Darwin-based Seafarms Group (ASX: SFG), which reported a $75.11 million loss for FY22.
This represents almost triple the FY21 loss of $25.76 million, and is more than the company's market capitalisation of $58 million.
The company has been beset by difficulties since a review of Project Sea Dragon (PSD) was published in March that questioned Seafarms' ability to raise the necessary capital for the estimated $1.87 billion outlay required to develop 10,000ha of ponds in Legune Station, NT, supported by various other facilities in northern Australia.
The review, instigated by then managing director Mick McMahon who had only came on board in late 2021, also noted the viability of PSD would be "almost entirely dependent on farming out-performance at Legune against existing operations and competitors".
These findings were not to the taste of incumbent directors and shareholders, who ousted McMahon in May as well as the group's fresh CFO Ian Brannan.
PSD chief project officer Rod Dyer was then promoted to CEO, and another assessment is currently underway of the project's key challenges, development path and opportunities, and is due to be released in the fourth quarter of the 2022 calendar year.
In today's results, Seafarms highlighted more than $32 million worth of pre-development costs for PSD were expensed during the year, and a $13.5 million impairment had been incurred against Project Sea Dragon assets given the uncertainty of its future.
Revenue was down 6 per cent at just above $20 million due to lower production in Queensland stemming from a decision to reduce stocking to lessen market risk exposure from the COVID-19 pandemic, as well as a significant disease event in Farms 1 and 2 located at Cardwell in January to March 2022 which impacted the performance of Black Tiger prawn crops.
Volume in Queensland was down 15 per cent at 907 tonnes, comprising 762 tonnes of Black Tiger prawns and 145 tonnes of Banana prawns. Facilities in the Sunshine State continued to be utilised to progress R&D work for Project Sea Dragon.
It should be noted that yield actually improved as all Queensland ponds were stocked with high-health prawn larvae from domesticated broodstock without needing to augment the program with wild caught broodstock
"2022 has been one of the more challenging years in Seafarms history as we worked through the future of Project Sea Dragon and production outputs at our Queensland operations," CEO Rod Dyer said.
"Seafarms management are particularly active in finding and implementing improved efficiencies in our Queensland operations while continuing to look into the future of Project Sea Dragon."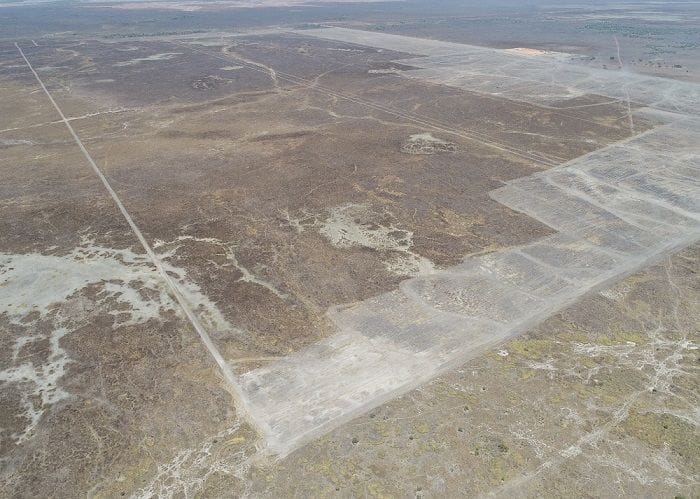 The company had cash and cash equivalents of approximately $36.2 million as at 30 June with total borrowings at zero. Seafarms reports its net assets at $58 million - equivalent to its market capitalisation - including property, plants, equipment, right-of-use assets and inventories.
Regarding PSD, Seafarms emphasised significant progress was made during the year up until the March 2022 review point announced by previous management.
"Prior to the wet season shutdown in late December 2021 contractors had worked on almost 50 km of access roads, placed over 200,000 m3 of fill in embankments for nursery ponds and the seawater intake, produced 38 pre-cast concrete structures for nursery ponds and grow-out ponds, as well as crushing and grading almost 100,000 tonnes of material in Forsyth Creek Quarry," the company reported.
"All weather, all year access to Legune Station is also now complete. Contractors to the Northern Territory Government completed the construction of the bitumised all-weather road from the NT/WA border to Legune Station in 2021 and the WA Government completed construction of the Moonamang Road that connects the existing bitumised road from Kununurra to the upgraded Keep River Road in 2022."
Get our daily business news
Sign up to our free email news updates.