New AMP chairman Debra Hazelton says she is determined to restore the trust and confidence of clients, shareholders and employees.
Sexual harrassment allegations made by a former employee have led to the demotion of AMP Capital CEO Boe Pahari, just two months after he was promoted to the high-level position.
Pahari will now resume his previous job with AMP Capital's infrastructure equity business, while the shareholder outcry over his appointment has also prompted AMP (ASX: AMP) chairman David Murray and non-executive director John Fraser to resign.
Both Murray and Fraser joined the board in 2018, after the incidents with Pahari alleged by former California-based staffer Julia Szlakowski (pictured) had taken place in 2017.
The reshuffle comes just five days after AMP stood behind its investigation of Szlakowski's employment complaint, noting all board members at the time were satisfied with its thoroughness.
The consequences for Pahari were deemed as "both significant and appropriate".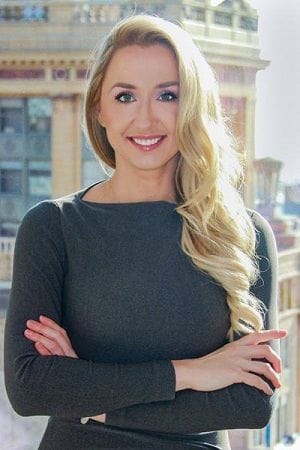 Last week AMP said it had sought consent from Szlakowski and her legal advisers to release the investigation report from Andrew Burns QC, a specialist in labour and employment law in the UK.
In today's announcement, Murray said his view remained that the complaint was dealt with appropriately in 2017 and Pahari was penalised accordingly.
"However, it is clear to me that, although there is considerable support for our strategy, some shareholders did not consider Mr Pahari's promotion to AMP Capital CEO to be appropriate," Murray said.
"Although the Board's decision on the appointment was unanimous, my decision to leave reflects my role and accountability as Chairman of the Board and the need to protect continuity of management, the strategy and, to the extent possible, the Board."
Debra Hazelton - formerly a local chief executive of Mizuho Bank in Australia and Commonwealth Bank (ASX: CBA) in Japan - will immediately replace Murray as chairman, while AMP chief executive Francesco De Ferrari will take the reins as AMP Capital CEO until a replacement is found.
Hazelton originally joined the AMP board in June 2019 and is a member of the remuneration, audit, nomination and risk committees. She has also been on the AMP Capital board since June 2018.
"On behalf of the Board, I would like to acknowledge David Murray's leadership of the AMP Board over the past two years as the business has tackled critical and highly complex challenges in AMP's transformation program," Hazelton said.
"We would like to thank both David and John for their professionalism, dedication and commitment to AMP.
"Under my leadership, the Board will focus on working with Francesco and his leadership team to deliver long term value for our shareholders and clients by executing the transformation strategy. I am determined to restore the trust and confidence of our clients, shareholders and employees."
Never miss a news update, subscribe here. Follow us on Facebook, LinkedIn, Instagram and Twitter.
Business News Australia
Get our daily business news
Sign up to our free email news updates.