In this modern era, having a good product and a strong sales plan in place is just one part of the equation for retail success.
As marketing, sales, promotion and products are more online than ever before, ensuring your intellectual property is in place and sufficiently protected is essential.
One Australian founder learned this the hard way, and her story about wrangling with the complicated world of trademarks and copyright law is a lesson for any business owner.
In 2011 Cinzia Cozzolina (pictured right) founded her business Smoothie Bombs. The unique, innovative and easy to use smoothie product quickly built up a global following and customer base.
It's no mystery as to why; Smoothie Bombs take the ardour out of preparing a nutritious smoothie. The product is a pre-portioned product packed with Australian organic products; simply chuck it into the blender, add a piece of fruit, some milk, blend it up and it becomes a delicious and healthy smoothie.
Over nine years of business Smoothie Bombs have been regularly active on social media, with Cozzolino and her daughter Lana (pictured left) posting videos about their product.
In 2015 it came time for Smoothie Bombs to try online retail, so Cozzolino purchased the domain name 'thesmoothiebombs.com'.
Now this is where the Smoothie Bombs story gets complicated; so, strap yourself in for some IP and trademark law lessons.
Pleased with her new domain name Cozzolino started selling her product online, but soon realised that she had neglected to buy the simpler, and similar, domain name 'SmoothieBombs.com'.
Over the next few years Cozzolino regularly received offers from the owner of 'SmoothieBombs.com' to buy the domain name, often at extortionate prices, which she refused.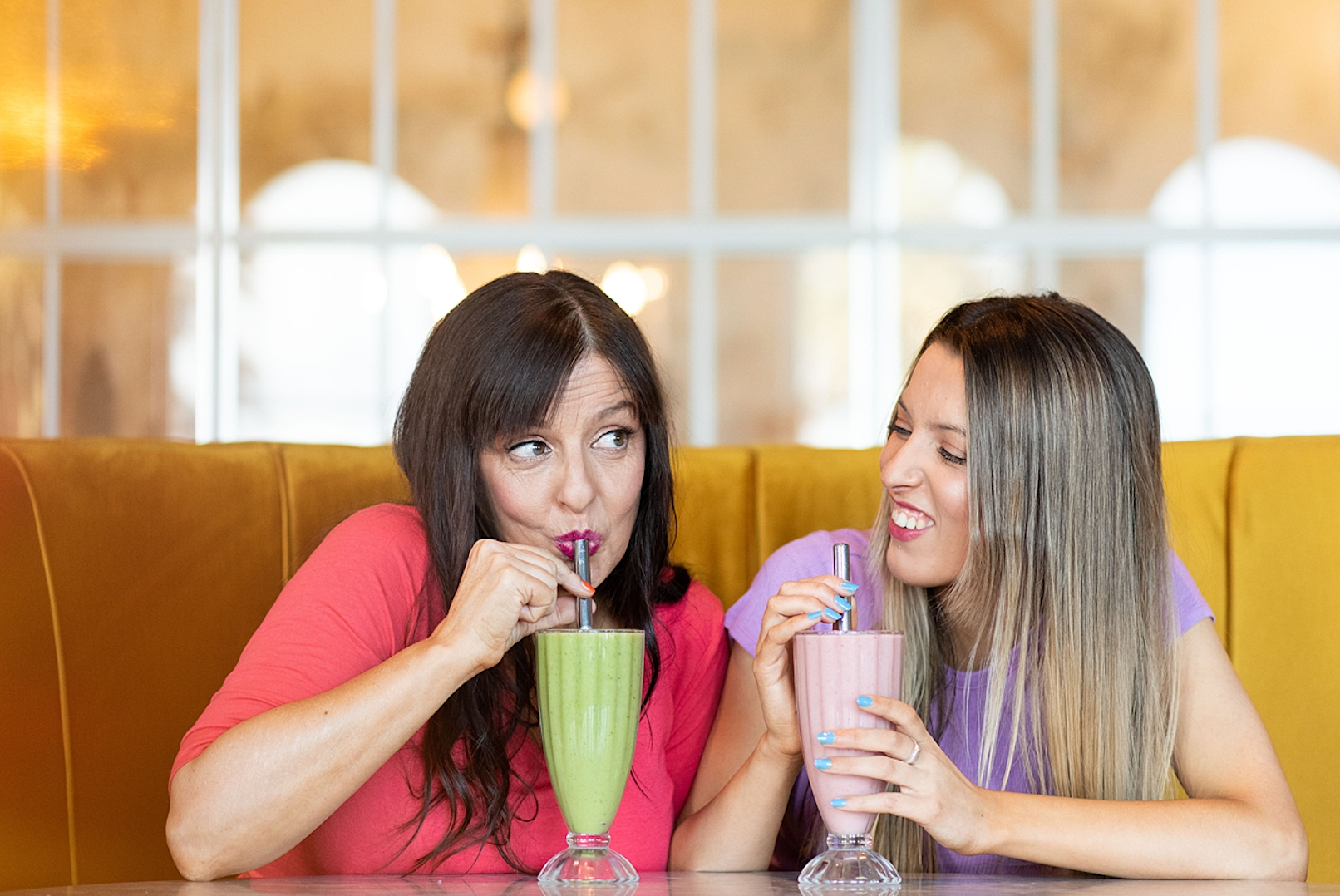 Cinzia Cozzolino and her daughter Lana enjoying a Smoothie Bomb
In 2018 the time came for Smoothie Bombs to make their way to the United States; they'd just struck a deal with cult US retailer Anthropologie for shelf space as part of the retailer's new 'wellness' range. As such Cozzolino registered the Smoothie Bombs name as a trademark in the US.
Eventually she realised that her major competitor had purchased 'SmoothieBombs.com' for the sole purpose of redirecting traffic away from her product to theirs.
This was not Cozzolino's first encounter with her competitor; she first came across the brand when they used the hashtag #smoothiebombs on Instagram.
Not only did the competitor acquire the 'SmoothieBombs.com' domain name to allegedly mislead customers, but they were even posting Cozzolino's photos on their website as if they were their own.
Frustrated with this ongoing saga and IP disaster, Cozzolino did some research into the legal concept of 'cybersquatting'.
This relatively modern concept sees businesses basically held hostage for large sums of money. As a legal term, 'cybersquatting' is registering, trafficking in, or using an Internet domain name with bad faith intent to profit from the goodwill of a trademark belonging to someone else.
Confident with her legal case, Cozzolino hired a lawyer and took the competitor to the World Intellectual Property Organisation.
Shortly after filing the case, the competitor's lawyer reached out to offer Cozzolino the domain at the price they paid for it, but Cozzolino was confident and wanted to press ahead. This decision paid off and she emerged victorious when the panel ruled in her favour. The competitor was required to hand over the domain.
"My advice to other business owners in similar situations is to persevere," says Cozzolino.
"I also recommend that new business owners or those looking to start a business register all domains. It's imperative that IP is done early on, especially worldwide protection if you are on social media and plan to expand internationally."
"It may seem like a huge expense at the time, but if you are serious about your business and believe in your product, it's a must."
Cozzolino's run in with complex IP law hasn't held her back at all; Smoothie Bombs is currently doing great things over in the United States; her nutritious bombs are soon to be stocked on shelves at Macy's and Walmart.
Never miss a news update, subscribe here. Follow us on Facebook, LinkedIn, Instagram and Twitter.
Business News Australia
Get our daily business news
Sign up to our free email news updates.