Australian outdoor and adventure brand Tactica has taken the Swiss Army Knife concept to another level with its innovative new-age multitool, and is now tapping into crowdfunding to help expand its growing presence in the US.
Newcastle-based Tactica, founded and led by professional product designer Mike Chijoff, has already achieved sales totalling $4 million across 100 countries since launching its range of everyday carry tools made from a super-light aerospace material in 2017.
The company, which initially promoted its products on US-based platform Kickstarter, has achieved sales of more than 100,000 units since then, with turnover doubling over the past year.
Tactica has now embarked on its first ever equity raising through Australian crowdfunding platform Birchal, with the $100,000 target close to being fully subscribed.
Chijoff says the funds will be used to expand the company's US footprint, develop new products and bolster Tactica's e-commerce profile to ramp up direct-to-consumer sales.
"Since the beginning, our community has been our biggest asset in providing feedback and direction on our offering," says Chijoff.
"Previously our crowdfunding campaigns have been about developing new products; now we're self-sufficient enough to push ourselves further and keep innovating, but it's an essential mantra of our operations that we maintain that connection with our supporters. They are the core of who we are, why we exist and why we keep continuing to grow, adapt and create new products."
Tactica produces a range of multitools that stem from Chijoff's passion for the great outdoors, with the product range refined through its involvement with Kickstarter where it was able to secure $950,000 in funding.
"I was previously running a product design consultancy that created products for clients but what I really missed was the connection with the consumer – the end user," says Chijoff.
"That's why we went down the path of Kickstarter for our first campaign because we wanted to have a connection with the community. More importantly, we had 10,000 supporters from that campaign and that really meant a lot for us in having that many people really believe in what we were doing."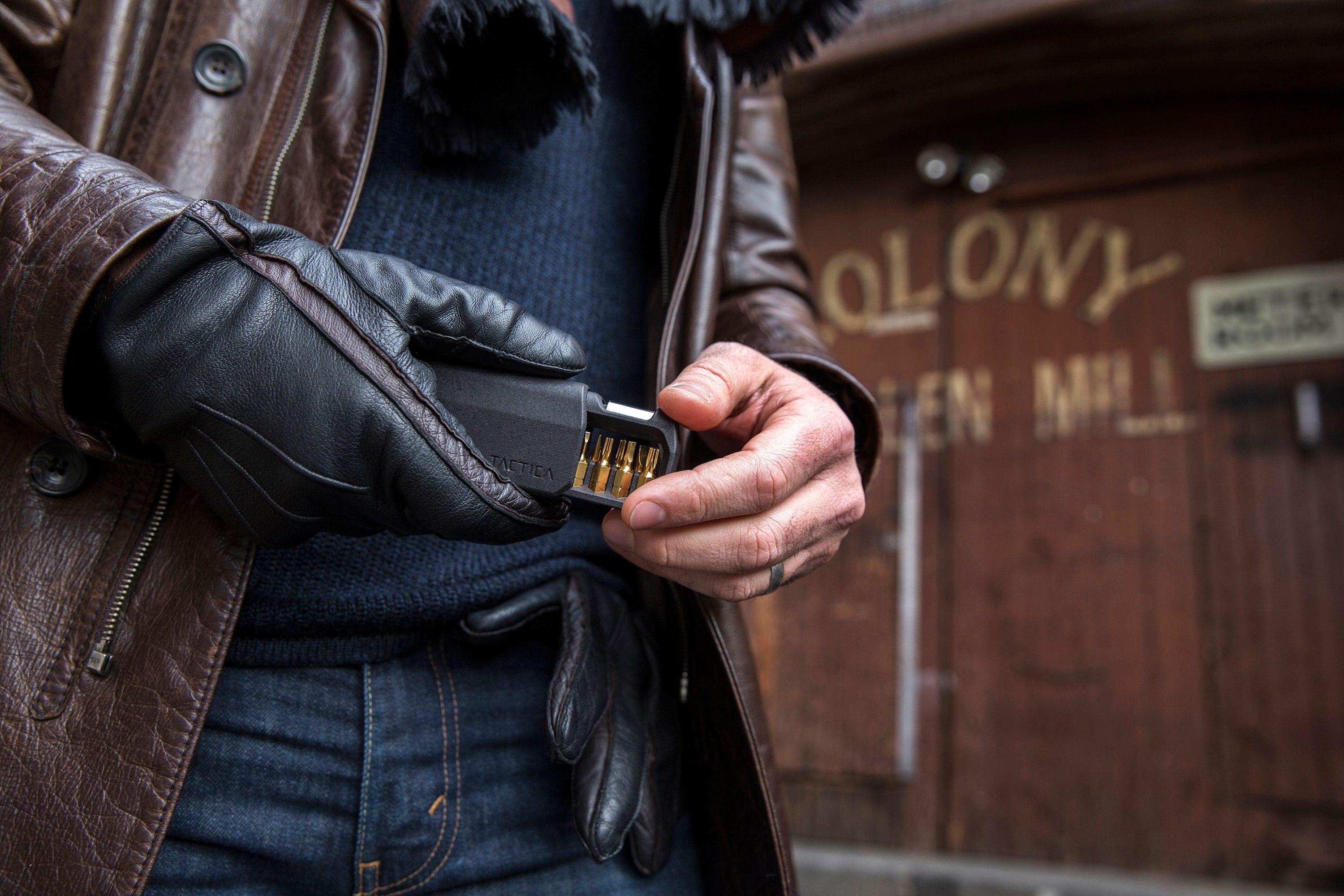 Tactica's multitools are made from a material largely used in the aerospace industry. Although it consists of 70 per cent glass, the material is exceptionally lightweight without sacrificing strength, functionality or quality.
"Often this material is used in aerospace designs and sometimes it is used in internal components, but we believe we are the only company using it as a consumer-facing product," says Chijoff.
"This material is used as a metal replacement - very strong, very light and up to 40 per cent lighter than titanium.
"It allows us to do things differently than traditional multitools have been able to do in the past."
Having grown up using products such as Leatherman, Victorinox and Swiss Army Knives, Chijoff took a different approach with Tactica, creating products that were unique, cheaper and not weighed down by traditional design.
Tactica's range comprises seven primary products that each sell for under $65, with every design crafted for specific consumer needs.
"Our products range from a camping tool to one that is more for the caravan or car or around the home, like a compact screwdriver set," says Chijoff.
Tactica is now expanding its range to include lighting products such as torches as well as ergonomically designed pocket knife and micro knife.
"Most of the initial sales we have made have been in the US, so we're only just scraping the surface there and that's why we're excited about the future and about getting people on board to support us," says Chijoff.
"For us, it's all about design and we're also very much about functionality and having the user at the core of our products."
Chijoff said Kickstarter was useful for testing its products and securing pre-sales, as well as building up a community of customers that were excited about the future of the business.
"That's why we decided to now go down the equity crowdfunding path because we've involved our community all along the way," Chijoff said.
"This is the next evolutionary stage, where people can actually have a stake in the business and come along with us on the journey as we build our business.
"We're only starting to enter the outdoor lifestyle space and gaining brand awareness. With the exposure we already have in the US market, there's so much more opportunity in the outdoor lifestyle space through e-commerce, corporate branding and partnerships."
Get our daily business news
Sign up to our free email news updates.
Help us deliver quality journalism to you.
As a free and independent news site providing daily updates
during a period of unprecedented challenges for businesses everywhere
we call on your support