A Melbourne-based augmented reality (AR) startup serving the likes of Apple, Panasonic, PepsiCo, and Roche has secured $5.2 million in a funding round led by Rampersand, Investible and Vulpes.
Founded in 2017 by Numa Bertron and Zac Duff, JigSpace allows users to create 3D prototypes that can be used in-house as part of the design and engineering process, or as a sales pitch to customers via unique links and QR codes.
The company's monthly active business-to-business (B2B) userbase has doubled over the past year, with the number of presentations, or 'Jigs', created on the platform growing to more than 300,000 across 83 countries.
The latest funding round will be used to bolster's the company's commercial team and grow its global footprint.
"Jig has become part of the business-as-usual practice for innovative companies across the world, as they look for greater efficiency and higher impact," said JigSpace co-founder and CEO Duff.
"Companies are shortening their sales cycles, lowering customer support costs, and reducing the transportation costs of physical products. This round of funding will help us reach even more industries and help them to transform their businesses.
"JigSpace gives businesses a tool to demonstrate their products and in the best possible way and educate their customers on their key differentiators. Company-wide sales teams now have Jig on their iPads so they can quickly customise their product demos for each pitch. Jig is saving their sales teams hours of time and dramatically shortening their sales cycle."
In 2022, the Alfa Romeo F1 Team worked with JigSpace to give fans a chance to get up close to Formula One cars from their living room, but quickly realised other ways the software could be used to boost business.
"Our sales team use it to close multi-million dollar sponsorship deals by showcasing our branding opportunities in incredible detail," Alfa Romeo F1 Team head of marketing & communications Stefano Battiston said.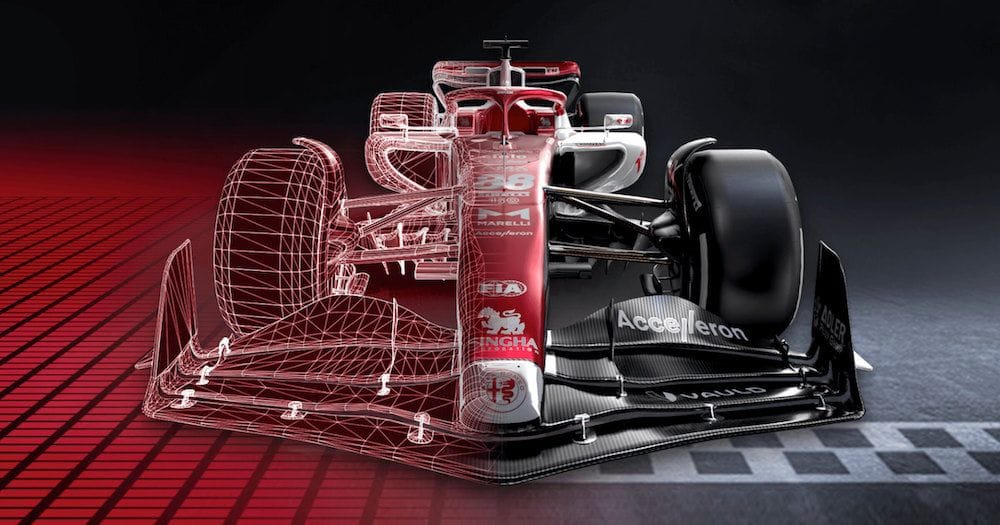 JigSpace's platform has also been used by air logistics company Swoop Aero to help train remote communities in Vanuatu on how to use drones through interactive presentations and AR training courses.
Swoop Aero's project, delivered in conjunction with UNICEF and the Vanuatu Ministry of Health, helped deliver critical medical supplies to 13 children and five pregnant women on the remote island of Erromango five years ago.
"It allowed us to deliver the most cost-effective health outcomes we can, and rapidly expand the number of recipients that we were able to train," Swoop Aero CEO Eric Peck said.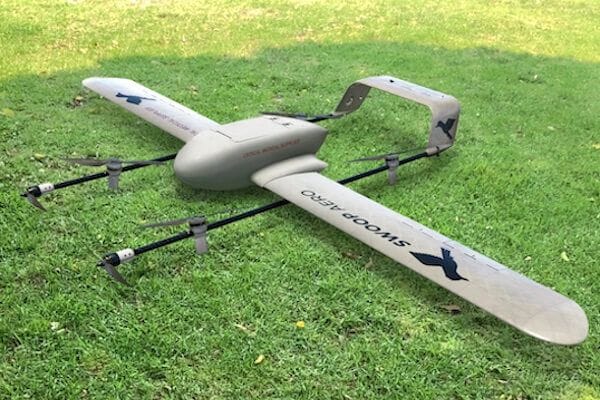 JigSpace has also secured Fortune 500 companies Medtronic and Thermo Fisher Scientific as clients.
To date, the company's app has exceeded 5 million downloads.
"It's been quite stunning seeing how some of the world's most innovative companies are blown away by the JigSpace software," Rampersand co-founder and managing partner Paul Naphtali said.
"Augmented reality has been a while coming, but in this environment where cost and efficiency is key, Jig is becoming business critical for companies with a product or prototype to demo, saving them money and increasing impact.
"As an investor, we are hugely excited to see Jig as a productivity tool, which is where value really grows, and we know things are only just getting started."
Investible CEO Rod Bristow added that future advancements in spatial computing and AI are increasingly shaping industry, with these trends holding tremendous potential for JigSpace.
"As an early supporter of JigSpace, we've seen the product evolve into a now-integral element in the communication and transfer of information," Bristow said.
"Our continued support is rooted in our belief that JigSpace's unique value proposition, coupled with these technological advancements, puts them in a strong position to supercharge the world's productivity."
Get our daily business news
Sign up to our free email news updates.