Nothing shows staff, clients and colleagues your appreciation quite like an end of year celebration.
Whether it's an intimate gathering, an extravagant gala or even a sophisticated and sleek corporate affair, there are a multitude of ways to make your end of year event pop.
It begins with choosing the perfect venue. Often the most important task, yet also the hardest.
How many people can the venue host? What are the technology specifications? What is the food like?
All are essential questions, but sometimes trying to hunt for answers can be a tedious and time consuming process.
Here, we take the stress out of that choice.
We have handpicked some of the best spots where you and your professional entourage can host a seamless event to close out 2019.
Each of the venues listed in this feature offers something special, and each will make your end of year experience unforgettable.
---
Four Points by Sheraton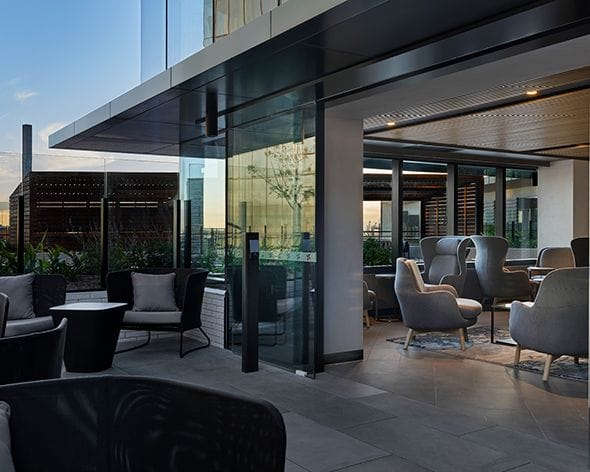 A masterpiece by DKO Architecture, the Four Points by Sheraton hotel is one of the most aesthetically striking additions to the Melbourne Docklands skyline.
The Four Points is located only a short walk from Marvel Stadium and Central Pier on the Yarra River waterfront.
Reviewers from the Telegraph declared that the hotel "strikes a balance between slick design, functionality and uncomplicated comfort".
This rings true in the case of both holidaymakers and those who are looking for a perfect place to host their next conference, meeting or event.
Thoughtfully designed and drenched in natural light, The Four Points' meeting rooms feature the latest AV technology and views of The Melbourne Star, the Yarra River and the city of Melbourne.
There is a striking Rooftop Pool where hosts can book private parties alongside three distinctive dining options which reflect Melbourne's cosmopolitan culinary culture.
If you are seeking an urban retreat for a special event or a business meeting in the Docklands area, one of the seven intimate venues at Four Points could be just the right fit.
Book your next meeting or event before 30 August 2019 and the venue will throw in room hire free of charge. Visit the links below to find out more.
Website | Email | Phone: 03 8578 0000
---
Hotel Grand Chancellor Brisbane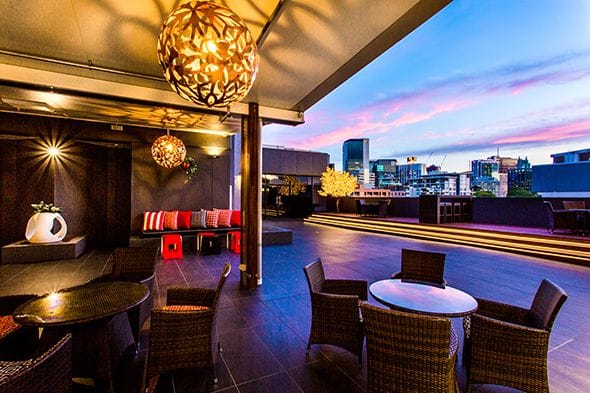 Grand by name and even more opulent by nature, the Hotel Grand Chancellor provides the perfect setting to unwind and indulge.
Sitting atop the highest point of the CBD and neighbouring the Roma Street Parklands, the urban venue boasts a unique view of Brisbane's iconic skyline.
The hotel has recently undergone a $16 million renovation including major upgrades to its conference, meetings and events spaces.
Now, the event centre features 11 purpose-built function rooms which can convert into two large Ballrooms with a private Terrace Bar.
An equally perfect venue for both small get togethers and extravagant galas.
If you are organising a party for colleagues, friends and family this year, take advantage of the Grand Chancellor's tantalising food and five-star service. Book now and you'll even receive a complimentary cocktail on arrival.
Website | Email | Phone: 07 3834 4856
---
The Westin Brisbane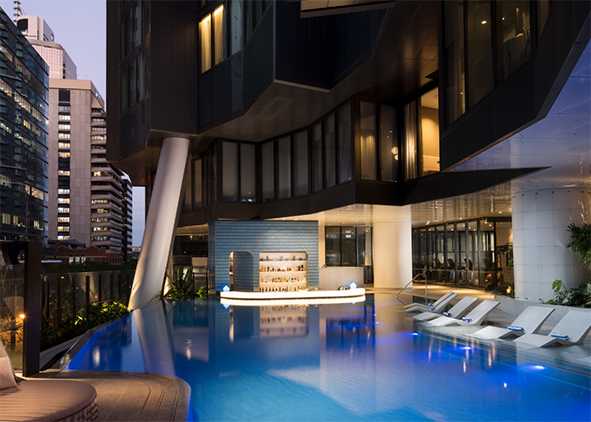 While the Westin Brisbane may be young in years, it's certainly no less stylish and versatile than its CBD competitors.
The five star 299-room hotel is an ideal urban retreat for the discerning professional, boasting an exceptional array of corporate offering for conferences, meetings and events as well as the luxury guest experience.
The Westin Brisbane has been dubbed "sleek and sophisticated" by reviewers and is located only a short walk from the Queen Street Mall and other city-centre landmarks.
There are more than 10 venue spaces within the hotel that guests can take advantage of, including the iconic Nautilus swim-up pool bar.
The Westin is currently running a special offer for anybody who books an end-of-year or Christmas event at one of the hotel's venues.
No matter whether you're hosting a relaxed gathering or a glamorous gala at the unique poolside deck, the ballroom or other exclusive spaces, The Westin Brisbane is sure to accommodate.
Website | Phone: 07 3557 8888
---
The William Inglis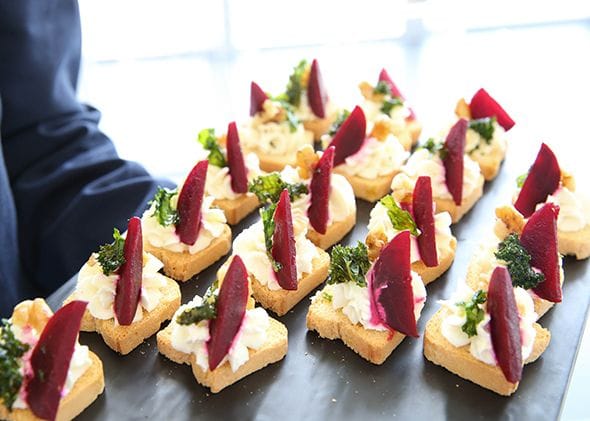 Creating a heritage vibe with a modern twist is what The William Inglis does best.
The Sydney hotel is a boutique equine-themed five-star hotel with a rural soul that celebrates a passion for the racing and thoroughbred industry.
When it comes to conferences and events, there's no horsing around.
There are 23 different function rooms at The William Inglis including the 1000-capacity Sales Arena, the intimate Gallery Suites and striking Garden Pavilion.
Most unique are the stables. There are more than 150 built-in 3x3m booths within the stables which are ideal spots for trade shows, franchise conferences and parties. If you want to make a lasting impression, you won't find a better place to do it.
Each event space is supported by the latest in audio visual services and technology, featuring in-built screens and sound systems as well as complimentary WiFi and parking for all guests under the day delegate package.
To find out more about The William Inglis' unique conference and events offerings, visit the links below.
Website | Phone: 02 9058 0312
---
Surfers Paradise Marriott Resort & Spa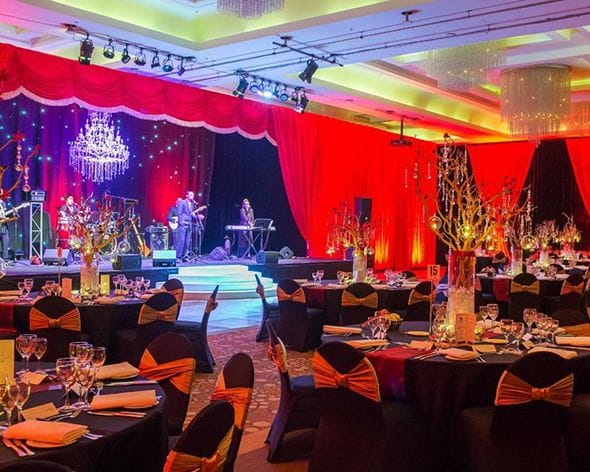 Driving along the Gold Coast highway, passing the heart of Surfers Paradise, it's almost impossible to miss the Marriott Gold Coast's iconic waterfall façade.
In a city defined by young professionals who work hard, yet also relax and indulge in style, the Marriott has certainly captured the essence of its market when it comes to conferences, meetings and events.
Modern features and award-winning service underpins eight separate event spaces which can host up to 800 people for a single event.
Whether it's a classy poolside cocktail affair, a lavish sit-down gala or a sophisticated conference, there is a space to suit every need.
Marriott Gold Coast offers a range of festive packages for professionals who want to treat their staff, colleagues and clients to an unforgettable end of year bash.
The package options are available from $95 per person in both cocktail and banquet style celebrations.
Sweetening the deal for anyone who books a party package before 30 October 2019, the Marriott will comp an overnight accommodation voucher.
For more details about the Marriott Gold Coast's end of year packages and conference options, visit the links below.
Website | Email | Phone: 07 5592 9800
---
Gold Coast Convention and Exhibition Centre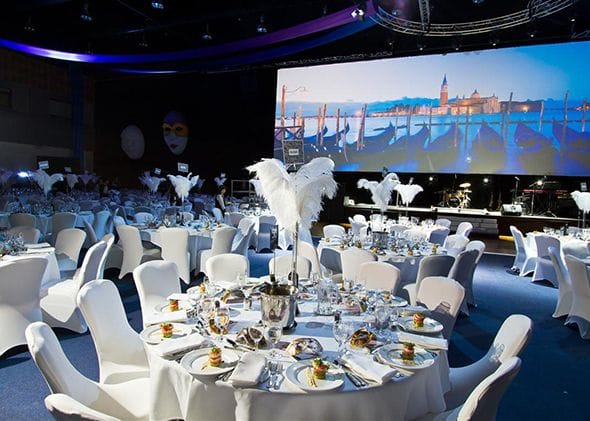 There's no other venue that can be considered 'the heart of Broadbeach' quite like the Gold Coast Convention and Exhibition Centre (GCCEC).
For more than 15 years GCCEC has hosted some of the country's biggest events, trade shows and conferences, as well as more intimate exhibitions and gatherings ideal for the local and interstate professional.
Statistics show that when it comes to travelling for conferences and events, delegates are more likely to spend longer on the Gold Coast than other Australian cities.
GCCEC has woven this into the fabric of its offering and has become a venue where visitors not only make the most out of each event, but also enjoy the fast-paced and luxurious Gold Coast lifestyle that Broadbeach exemplifies.
GCCEC is certainly a hot venue choice all year round, but at Christmas time it truly shines.
This year on December 7 GCCEC is hosting its 'Christmas Rhapsody' which will feature powerhouse Queen tribute entertainers Killer Queen.
The event is a perfect opportunity to treat your staff to an end of year extravaganza.
To find out more about Christmas Rhapsody or how GCCEC can help you create your own exceptional private corporate party, visit the links below.
Website | Email | Phone: 07 5504 4000
---
RACV Royal Pines Resort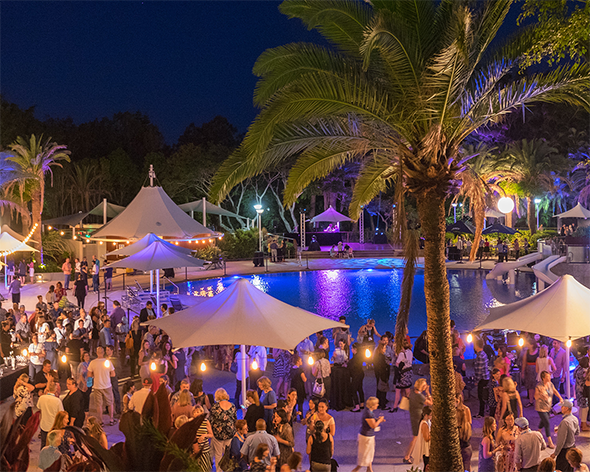 On the idyllic fringe between the Gold Coast's lively city centre and its picturesque hinterland sits the RACV Royal Pines.
As one of the Gold Coast's legacy venues, RACV royal Pines a 333-room five-star resort and golf course which each year hosts some of the city's biggest conferences and events.
Most notably, for the past six years the venue has been home to the country's pinnacle golf tournament, the Australian PGA Championship.
There's no doubt the venue is practiced at running conferences and events on a large scale, but the RACV Royal Pines is also an ideal spot for more intimate gatherings.
There are 11 flexible indoor and outdoor locations where conference, events and meetings coordinators will be sure to wow delegates.
From a gala in the Royal Benowa Ballroom to a cocktail function by the poolside deck, there's a spot for every occasion.
RACV Royal Pines is currently running a special offer for anybody who books an event before the end of November 2019. To find out the details of the offer and learn more about the location, visit the links below.
Website | Email | Phone: 07 5597 8700
---
Marriott Melbourne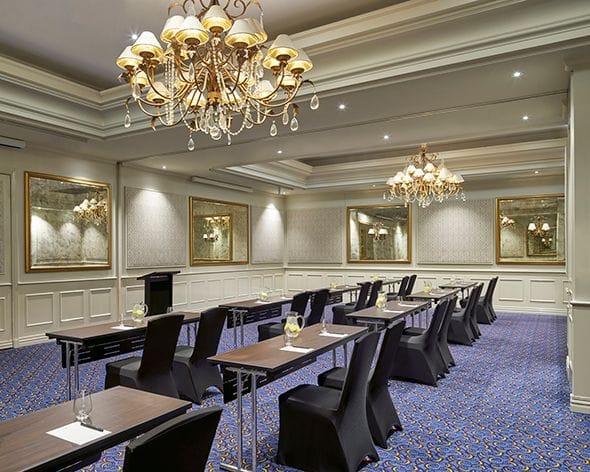 The Marriott Melbourne may be adorned with sparkling chandeliers and elegant décor, but there's far more to this CBD venue that meets the eye.
Underneath the surface glam, the hotel is home to cutting-edge tech and facilities which provide the ideal setup for conferences, meetings and events.
The spaces at the Marriott each boast their own individual character and design from the Yarra Suite's high-class trimmings to the sophistication of the Moojerr boardroom.
Conference and event organisers are not left wanting as the Marriott's event planners help design every aspect of the experience including room set up and catering.
At walking distance from the historic Princess Theatre, Her Majesty's Theatre, Regent Theatre, Marvel Stadium and the MCG, those at the hotel are spoiled for choice with the best entertainment Melbourne has to offer.
The Marriott Melbourne is once again running its popular 'triple perks' offer, where anyone who books a meeting or event between 15 September 2019 can choose three perks from the following:
5% off master-billed rooms
One in ten delegates goes free
Triple points
One complimentary room night for every 25 paid room nights
One complimentary room upgrade for every 25 paid room nights
To find out more about the triple perks offer and the venue itself, visit the links below.
Website | Email | Phone: 03 9662 3900
---
Marriott Brisbane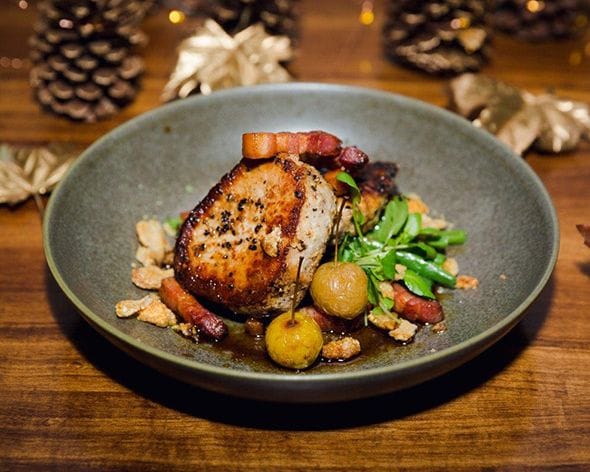 Sheer luxury by the Brisbane river. Not many venues fit that bill quite like the Marriott Brisbane.
The newly refurbished Marriott is backdropped by the iconic Story Bridge and is within only a short walking distance to several Brisbane CBD hotspots including Howard Smith Wharves and Eagle Street Pier.
Not only is it a favourite staycation spot for the discerning professional, the venue is also a leader in the conference and events space.
The Marriott Brisbane boasts nine different event spaces equipped with the latest audio-visual technology and can host up to 230 people in its Grand Ballroom.
Dedicated meeting planners are on hand to ensure a seamless and individually customised experience that includes creative room setup and delectable catering.
During the festive season, the Marriott is certainly a go-to for end of year parties and celebrations.
The hotel is currently offering early bird specials to anybody who books their end of year event before 30 August 2019.
To find out more about the venue and its early bird offering, visit the links below.
Website | Email | Phone: 07 3303 8010
---
Sharks Events Centre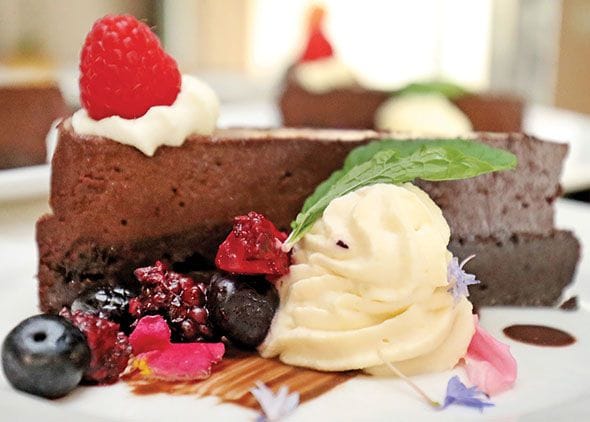 Whether you're accommodating a group of ten or a crowd of 1,000, the Sharks Events Centre is in the business of creating killer conferences and events of any size and shape.
What was once simply a favourite local hub for Southport's rugby and sport fanatics has grown become a leading multi-purpose facility.
Over the last few years the Sharks has been revamped and reintroduced as one of the Gold Coast's most modern and versatile venues.
The venue is only a short walk from the Griffith University G:Link stop as well as the 120-room Mantra Hotel in Southport, making it truly central.
Two restaurants, six bars and a café make up the Sharks' hospitality offering and each event experience is tailored to suit individual needs.
Conference hosts can choose from an array of versatile meeting rooms which are supported by the latest technology and a dedicated AV team.
The Sharks Events Centre is currently running a special conference and events offer.
If you book a day delegate package before 30 September 2019 for groups of 10 or more, the venue will shave 10 per cent off the price.
To find out more about the Sharks Events Centre and the T&Cs of their latest offer, visit the links below.
Website | Email | Phone: 07 5532 1155
Get our daily business news
Sign up to our free email news updates.