Programmatic advertising forms the bedrock of most publishers in 2019.
Major rags, websites and blogs have all dived into it in the past and still use it today for a very good reason - it is an automated, easy way to boost revenue from websites.
But it also comes with a number of problems, which Business News Australia has dived into in depth in the past.
Bitcoin scams, fake news and misleading content thrive on the difficult-to-police programmatic advertising platforms run by global tech giants Google and Facebook who appear as if they couldn't care less about the reputation and livelihoods ruined by their rogue software.
Even the Australian Competition and Consumer Commission has had enough, calling on programmatic advertising giants to rein in their ad algorithms.
But Simon Larcey (pictured), founder of Viztrade, appears to have found a sweet spot through a new kind of programmatic advertising platform that benefits all parties.
The platform, which only recently opened its doors to advertisers, was established as a transparent alternative to the often-opaque practices rife in the digital marketing industry. It's a solution that is backed by the founders of Unlockd, Chris Kerris and Craig Watt, as well as Larcey's business partner Andrew Wilson.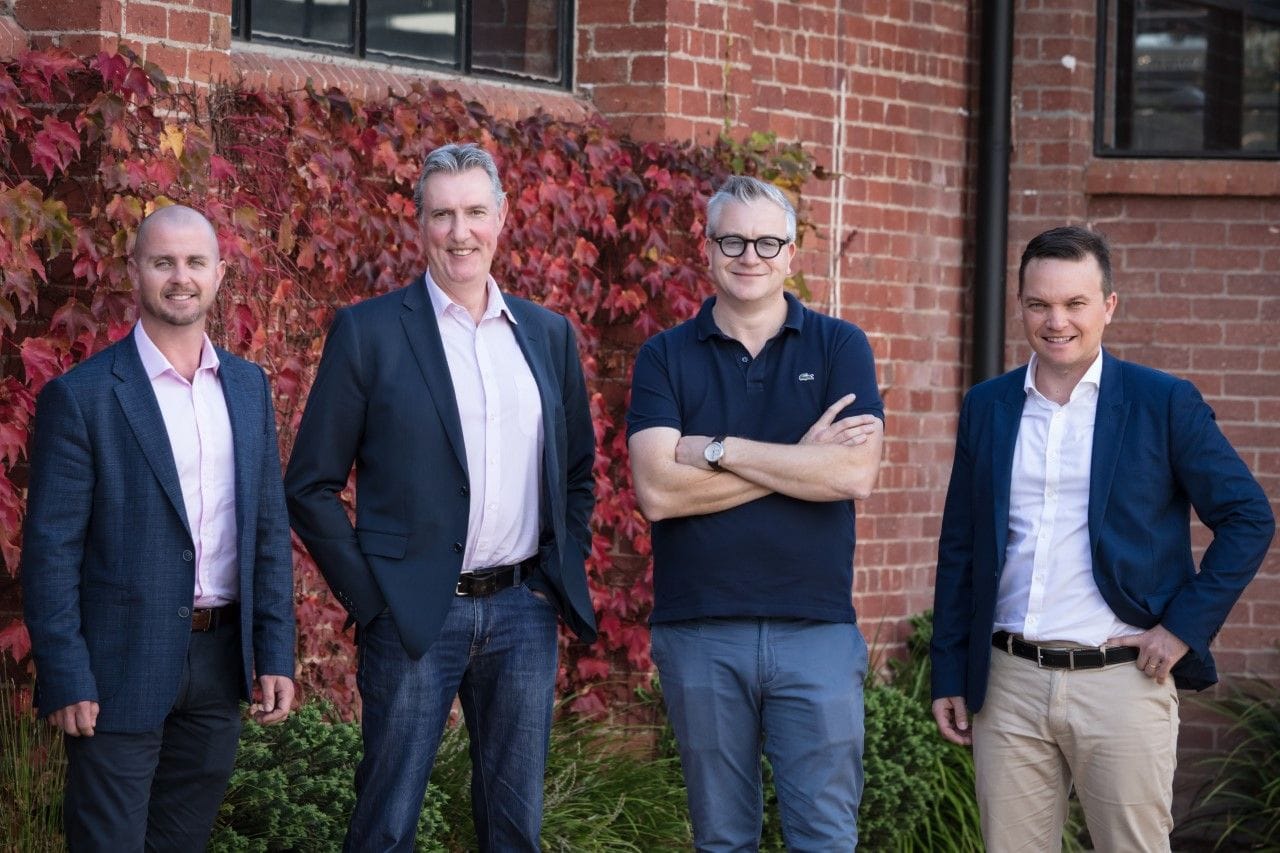 L-R: Chris Kerrisk (co-founder Unlockd), Craig Watt (co-founder Unlockd), Simon Larcey, Andrew Wilson (director Viztrade)
Larcey's frustrations with the industry have had years to brew. He has worked in the media sector since the 90s, having gone from telecommunications to advertising and sponsorship, and has worked for broadcasters both in the UK and Australia.
On his return to Australia Larcey began working in the programmatic advertising space and developed a healthy distaste for it.
"I saw all sorts of problems associated with programmatic advertising and a very well documented history about the lack of transparency in the sector," says Larcey.
"It's riddled with issues. No one thought it would be a good idea to create a better system, and that's what I've attempted to do and hopefully achieved with Viztrade."
Viztrade is an end-to-end digital advertising platform that connects advertisers directly with publishers. There are no middlemen, and the only entity taking a cut is Viztrade.
The bespoke platform developed by Larcey has launched with a focus on direct advertisers and SMEs with regional and local digital publishers, though Larcey intends for Viztrade to be utilised by publishers both large and small.
"Effective digital advertising is no longer the exclusive realm of top tier advertisers or large-scale publishers that can afford big budget digital agencies and expensive technology fees," says Larcey.
"We have created an easy-to-use platform that makes programmatic accessible to any and all advertisers, whether they are a blue-chip brand or an SME. It's a game-changer."
"Regional areas receive minimal advertising spend but are home to a third of Australia's population that looks like an opportunity to me."
While a standard programmatic ecosystem includes a demand side platform, a supply side platform, an ad exchange and an ad server, Viztrade incorporates all of these into a single platform.
Advertisers can see the real-time price, position and performance of all advertising impressions available through Viztrade, meaning they will know exactly what they are paying for on sites and where every dollar is going.
Additionally, while traditional programmatic advertising platforms are often "biddable" environments, like a real-time auction space, Viztrade launches with an automated guaranteed offering meaning advertisers get fixed prices and guaranteed delivery.
"The industry hasn't seen anything like this before, because it is not in the interests of the biggest players," says Larcey.
"The tech giants and the established digital agencies benefit from a lack of transparency. A lack of transparency maintains their margins at the expense of the advertisers and publishers. Transparency exposes the mark-ups and the middlemen, and many operators don't want this."
Never miss a news update, subscribe here. Follow us on Facebook, LinkedIn, Instagram and Twitter.
Business News Australia
Help us deliver quality journalism to you.
As a free and independent news site providing daily updates
during a period of unprecedented challenges for businesses everywhere
we call on your support