While Australia, with its highly favourable sunlight conditions, is already a world leader in residential solar uptake, ambitions to make the country a more significant renewable energy exporter have been given a jolt from the latest backing of Sun Cable's ambitious Australia-Asia PowerLink project.
The Australian-Singaporean company founded by David Griffin, Mac Thompson and Fraser Thompson has raised $210 million in a Series B capital raise to support what is expected to be the world's largest intercontinental renewable power system.
Still in the planning stages of development, the project involves a solar generation precinct near Elliott, just north of Tennant Creek in the Northern Territory, with 800km of overhead transmission to Darwin and 4,200km of undersea power cables between the coast and Singapore.
Boasting major project status from both the Federal and NT Governments, if successful the $30 billion-plus development would give Darwin a significant increase in electricity supply and account for around 15 per cent of Singapore's energy usage, while reducing CO2 emissions by 8.6 million tonnes annually.
The cable would need to pass through Indonesia, where the government has granted permission for Sun Cable to conduct surveys and recommended a route. In Indonesia alone, Sun Cable is set to invest more than US$2 billion (AUD$2.76 billion).
The latest round was led by Atlassian co-founder Mike Cannon-Brookes' investment vehicle Grok Ventures, and Squadron Energy, a subsidiary of Tattarang which is owned by mining magnate and green power leadership aspirant Andrew 'Twiggy' Forrest AO.
Sun Cable co-founder David Griffin says the "world-leading capability" has been built in four short years with intellectual property and a team of more than 80 experts.
"We are thrilled to have materially strengthened our resources with the support of all of our shareholders, who are such strong advocates for our mission," Griffin explains.
"This capital raise will enable the delivery of renewable solar power from Australia to Singapore, advance our other multi gigawatt scale projects, and support the progress of key facilitating assets.
"We are buoyed by the level of support from our investors and key stakeholders including governments, offtakers, suppliers, and the communities in which we operate."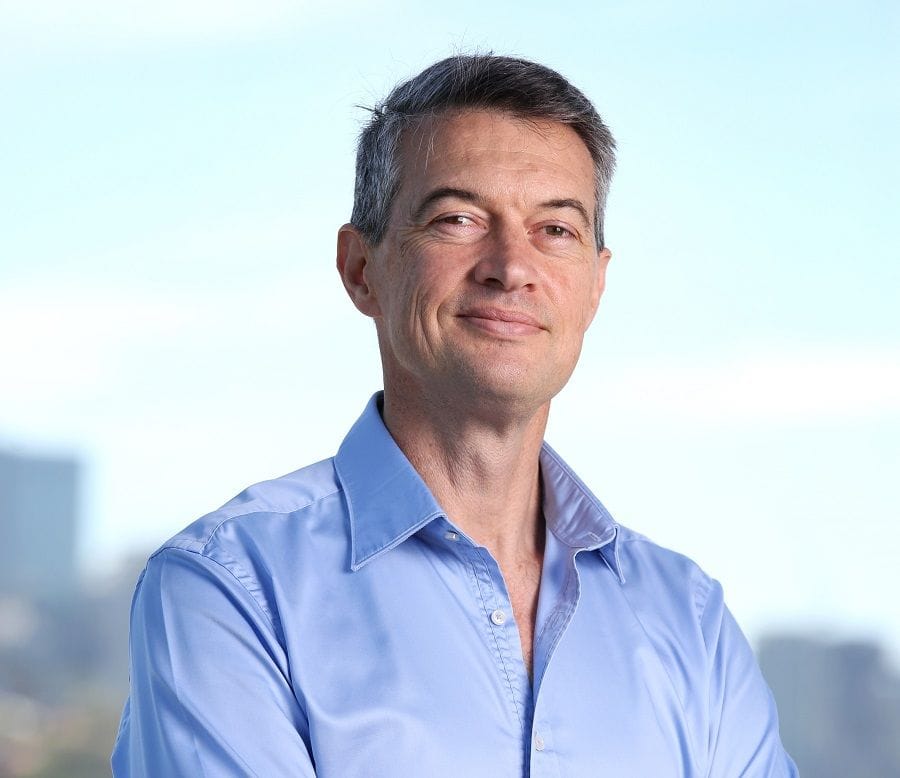 Twiggy Forrest describes the capital raise as a critical step in developing the Australia-Asia PowerLink.
"Sun Cable's vision will transform Australia's capability to become a world-leading generator and exporter of renewable electricity and enable decarbonisation," he says.
"I'm proud to be a cornerstone investor in Sun Cable, its team and its vision."
Mike Cannon-Brookes says the raise brings Australia "one step closer to realising our renewables exporting potential".
"We can power the world with clean energy and Sun Cable is harnessing that at scale," he says.
"It's a blueprint for how we export energy across the world. We fully back this vision."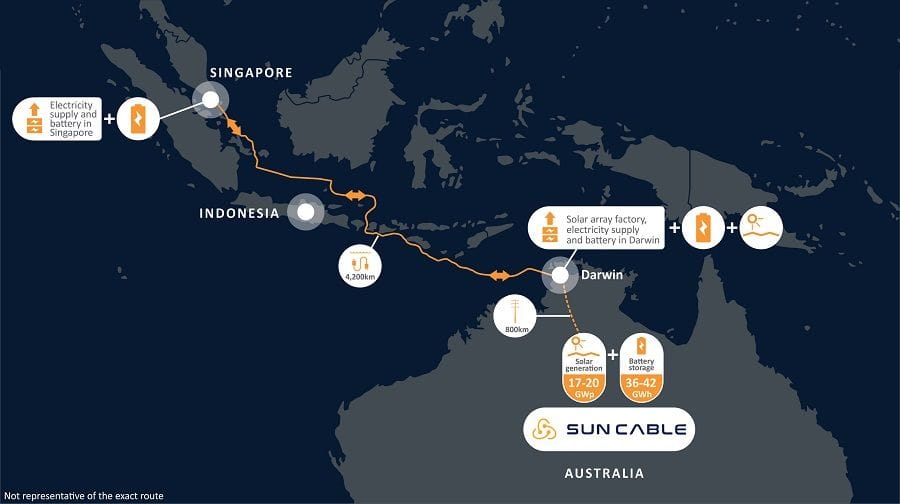 With a planned commencement of construction in 2024, the project contemplates a 12,000-hectare solar farm and battery precinct in Powell Creek Station to the southwest of Elliott - a site that was selected as it is one of the most consistently sunny places on earth, has very flat land for solar panels, and is close to a railway corridor for electricity transmission and transporting equipment.
The transmission line will pass through the Litchfield Municipality to Murrumujuk, where a converter station and battery will be built nearby on 55 hectares of land. Underground cables will enter the sea on Murrumujuk beach, but Sun Cable emphasises beach access will be maintained and claims there will be no impact to fishing and recreational activities on the beach.
The company is currently working with the Northern Land Council to establish an Indigenous Land Use Agreement that will provide benefits to the Traditional Owners of the land on which the project is proposed. Griffin has expressed pride in engaging with traditional owners of the land.
Sun Cable is also preparing an Environmental Impact Statement (EIS) to further understand how the project could impact on the environment, and how those impacts could be mitigated or generate benefits. According to its own documents, the group expects a determination on environmental approvals this year, and a financial close in the fourth quarter of 2023 before onshore construction begins in early 2024.
If all goes to plan, electricity transmission from the project would start in Darwin in 2026, followed by Singapore in 2027.
Get our daily business news
Sign up to our free email news updates.